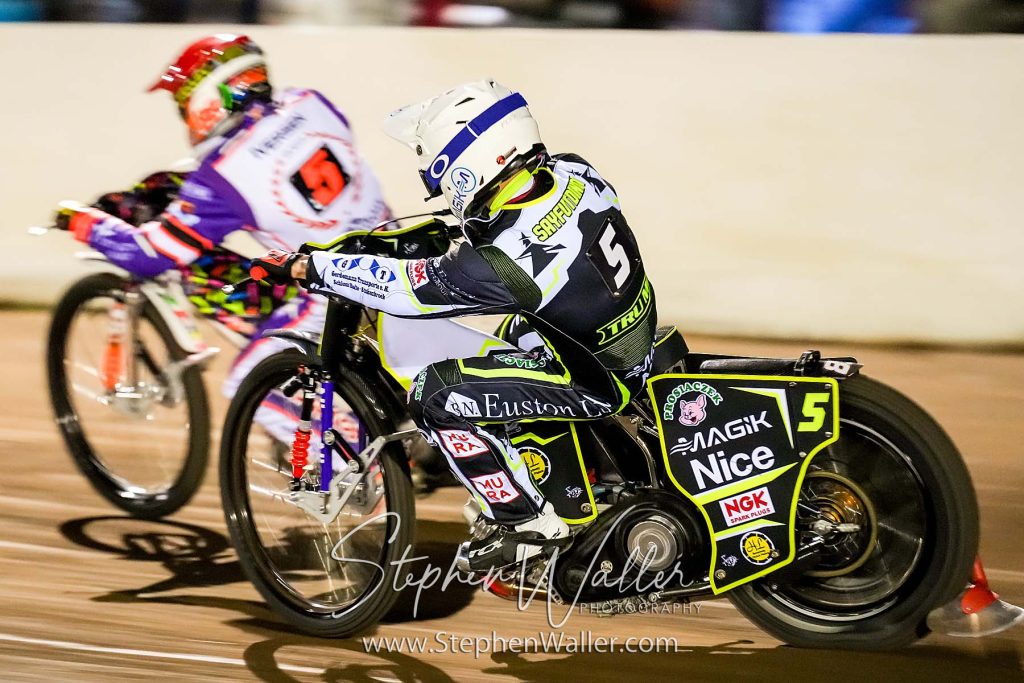 By Henry Chard
All the details ahead of our Knockout Cup semi-final first leg fixture with Peterborough.
WHEN & WHERE
The Ipswich 'Tru Mix' Witches travel to Peterborough to face the Panthers at the East of England Arena & Events Centre on Monday 8th May in a Knockout Cup semi-final first leg fixture that starts at 7.30pm.
TEAMS
PETERBOROUGH: 1. Max Fricke (g) 8.61 2. Hans Andersen 5.19 © 3. Benjamin Basso 6.61 4. Richie Worrall 6.27 5. Niels-Kristian Iversen 6.97 6. Ben Cook 4.06 7. Jordan Jenkins (RS). Team Manager: Rob Lyon
IPSWICH: 1. Jason Doyle 10.15 2. Erik Riss or R/R 6.14 3. Danny King 6.71 © 4. Keynan Rew 5.00 5. Emil Sayfutdinov 8.00 6. Danyon Hume 3.93 7. Joe Thompson (RS). Team Manager: Ritchie Hawkins
REFEREE: S.H. Kennett
KNOCKOUT CUP DRAW
QUARTER-FINALS
Wolverhampton 46-20 Belle Vue – First Leg
First Leg: Ipswich 48-42 Leicester. Second Leg: Leicester 43-47 Ipswich
First Leg: Sheffield 58-32 King's Lynn. Second Leg: King's Lynn 34-56 Sheffield
SEMI-FINALS
Peterborough v Ipswich
Sheffield v TBC
TICKETS
Tickets are available on the gate.
THE STORY
The Ipswich 'Tru Mix' Witches travel to Peterborough on Monday for the first leg of their Knockout Cup semi-final. Ipswich beat Leicester in the quarter-final to book their place in the final four whilst the Panthers received a bye into the semi-final. The Suffolk side arrive at the East of England Arena in good form having won three on the bounce and they have already tasted success at Peterborough this season after that opening night victory in Cambridgeshire in the Premiership.
The visitors are hopeful of welcoming back Erik Riss to the side on Monday. The German has been absent for the last four meetings with a virus but has shown signs of improvement recently and could return to the team. Should he fail to recover in time, rider replacement will be used at number two.
FROM THE BOSS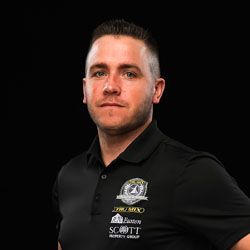 Ipswich 'Tru Mix' Witches team manager Ritchie Hawkins gives us his pre-match thoughts…
"We are in good form, and we are confident going into this tie. We will treat it as a two-legged tie, but we want to go there and perform and win the meeting. They have got a good team and have a team that performs very well at Foxhall, so we can't rely on the home meeting. We need to perform at the Showground. For someone like Keynan he has already been there this season, and this is his second visit, and he is looking forward to it as he rode well there but it was his first time there. A couple of the boys having experience there now should help us.
"Erik has shown some improvement this past week, so there is a possibility he will be back on Monday but we are playing it day by day and I am fully prepared to be running rider replacement again but there is a slight chance he could be back for Monday.
"We have got to go into this meeting looking to win. Yes, they have had a tough start to the season but that doesn't make it an easy task. They have a very good guest at number one in Max Fricke, obviously they lost Nicki very early on in the season in the first race and they have brought int the best guest they could do. They are focused on winning and getting to the cup final, so we need to be on our game like we have and show the same determination as we did last week against King's Lynn."
THE PANTHERS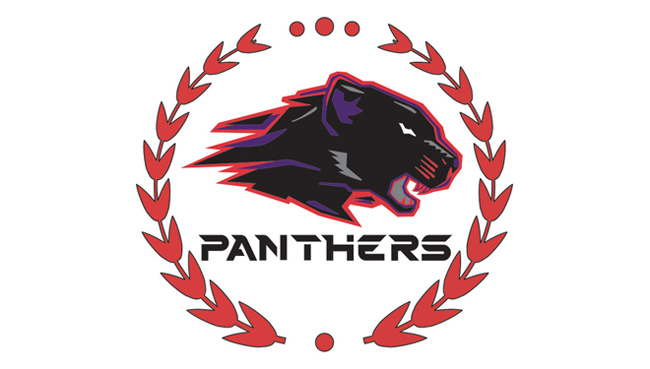 Peterborough's 2023 has begun in the same fashion as how their 2022 went, with the Panthers enduring a miserable start to the new campaign. The hosts are without a win this season with five defeats from five outings in the Premiership and Rob Lyon will be hoping the Knockout Cup can kick-start their season. As well as being defeated by the Witches on home shale they were also thrashed by Belle Vue in front of their home supporters last time out.
The Panthers have been without a number one since the first heat of the season after Nicki Pedersen crashed and subsequently left the club. However, they have booked Grand Prix rider Max Fricke to guest at number one on Monday, giving them some much-needed fire power at the top end.
AWAY DAYS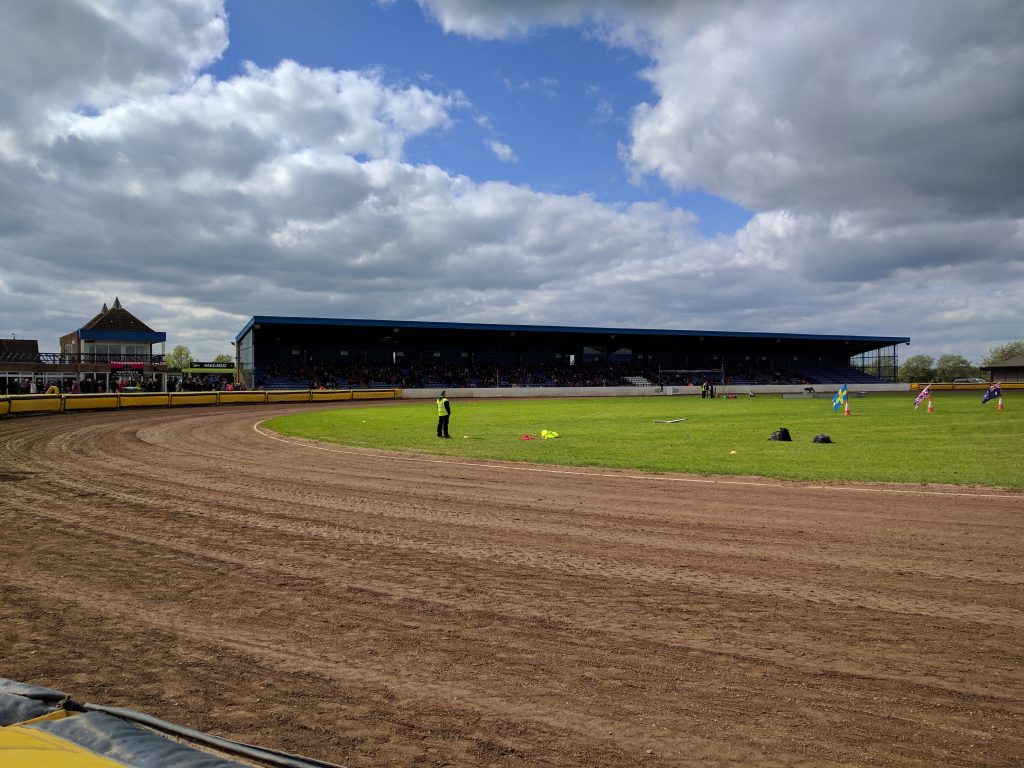 An adult ticket costs £22, concessions (over 65), disabled and students £20, children (5-16) £5 and children under the age of 5 go free. Official programmes cost £3 with car parking priced at £1. Facilities include a 2200 capacity grandstand, grass banking on the back straight, fast food outlets on the grandstand side of the track and a licensed bar. For travel information head here.
For more information about the club head to Peterborough's official website.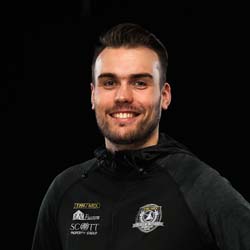 Digital Media Manager at Ipswich Speedway