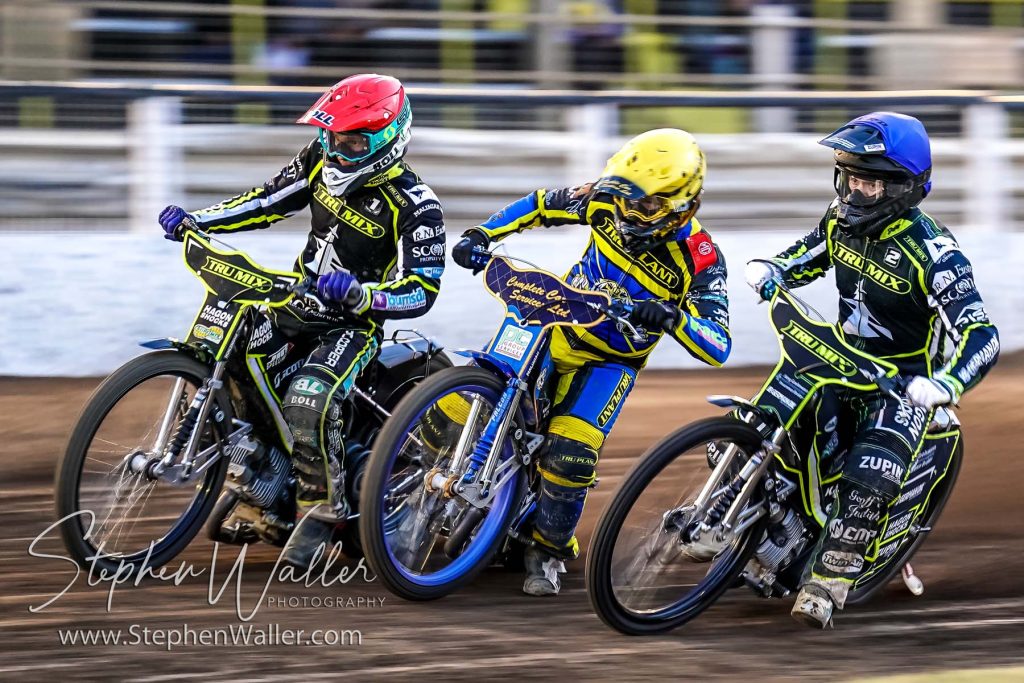 By Henry Chard
All the details ahead of our Premiership fixture with Sheffield.
WHEN & WHERE
The 'Tru Mix' Witches travel to South Yorkshire to face the Tigers at Owlerton on Monday 27th June in a Premiership fixture that starts at 7.30pm.
TEAMS
SHEFFIELD: 1. Jack Holder 8.92 2. R/R for Craig Cook 6.56 3. Tobiasz Musielak 6.65 4. Kyle Howarth 6.35 © 5. Adam Ellis 8.33 6. Justin Sedgmen (g) 4.57 7. Connor Mountain (RS). Team Manager: Simon Stead
IPSWICH: 1. Jason Doyle 9.84 2. Troy Batchelor 5.44 3. Danny King 8.00 © 4. Paul Starke 4.95 5. Erik Riss 4.62 6. Broc Nicol (g) 4.44 7. Danyon Hume (RS). Team Manager: Ritchie Hawkins
REFEREE: M. Bates
PREMIERSHIP TABLE
| | | |
| --- | --- | --- |
| Team | Meetings | Points |
| Ipswich | 9 | 19 |
| Belle Vue | 9 | 17 |
| Sheffield | 7 | 17 |
| Wolverhampton | 8 | 15 |
| King's Lynn | 7 | 8 |
| Peterborough | 8 | 7 |
TICKETS
Tickets can be purchased on the gate.
THE STORY
The 'Tru Mix' Witches are back on the road on Monday evening as they travel north to take on the Sheffield Tigers in the Premiership. Ipswich were in action at Foxhall last Thursday against the Peterborough Panthers, and they returned to the top of the table with a dramatic Super Heat win over the reigning champions. Monday's fixture will mark the halfway stage of the league campaign for the Witches.
The Suffolk side will be without Ben Barker again after he suffered a shoulder injury last week at Peterborough and as was the case last Thursday, Broc Nicol will guest in his place at reserve. Team manager Ritchie Hawkins has tinkered with the riding order for Monday's fixture moving Troy Batchelor to number two, Paul Starke to number four and Erik Riss will ride at number five. The Witches were beaten by the Tigers on home shale earlier this season and will be looking to put things right at Owlerton and keep hold of top spot in the Premiership.
FROM THE BOSS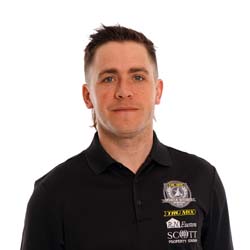 Ipswich 'Tru Mix' Witches team manager Ritchie Hawkins gives us his pre-match thoughts…
"After Peterborough last Monday, we knew that Ben would be missing a few meetings and I was pleased with Broc when he came in as a guest earlier this season for us. We always like to keep consistency with the guests and if they do a good job, we will use them again. In the first meeting Broc did for us I was pleased with how he fitted in with the team and we are building up a relationship there. I know he didn't have the best night last Thursday but that happens. He is in for Sheffield and then we have a week off and next week we will know a little more about Ben, his injury, his recovery time and how he is. So, we will review things next week with Ben and how we are going to cover him in future meetings.
"I've changed the riding order for Monday, we are in a good position at the moment, so I thought it was a good opportunity to try a couple of things and have a look at a couple of things I want to see and see their reactions to being at different numbers. It's a decision I have taken because we are in a good position in the league at the moment at the halfway point and it will be an opportunity to learn a few things about the riders. We will see how it goes.
"It will be a really tough test on Monday. Even though we are top of the league I think Sheffield are probably the best side in the league at the moment and are performing the best. I think we have a lot of improvement in us, and I don't think we are quite at the place we need to be to be at their level at the moment. There is a possibility we could be there in the play-offs, so it is a good chance in this league match to experiment, learn and make sure we are ready for when it really counts towards the end of the season."
THE TIGERS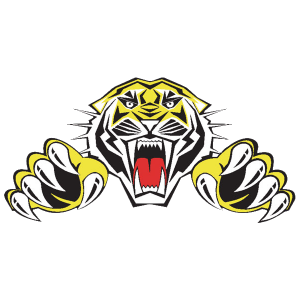 Sheffield were many people's favourites for the title before the season started and they have lived up to that billing so far in 2022. The Tigers have already qualified for the League Cup final, and they boast a perfect home record in the Premiership with three wins from three. Last Thursday they picked up four points on the road with victory against King's Lynn and they will be aiming to continue their good home form and take top spot from the Witches on Monday night in front of their supporters.
The hosts boast a powerful-looking top end with Grand Prix rider Jack Holder at number one and British champion Adam Ellis at number five. In addition to that they have Tobiasz Musielak in their ranks who top scored last time out with 13 and skipper Kyle Howarth who racked up 12+1 in that win at King's Lynn. They have also recently brought in former Witch Jake Allen at reserve in a bid to strengthen the bottom end of the side but he will be missing for this fixture due to injury with Justin Sedgmen guesting in his place. The Tigers will use rider replacement for the injured Craig Cook.
AWAY DAYS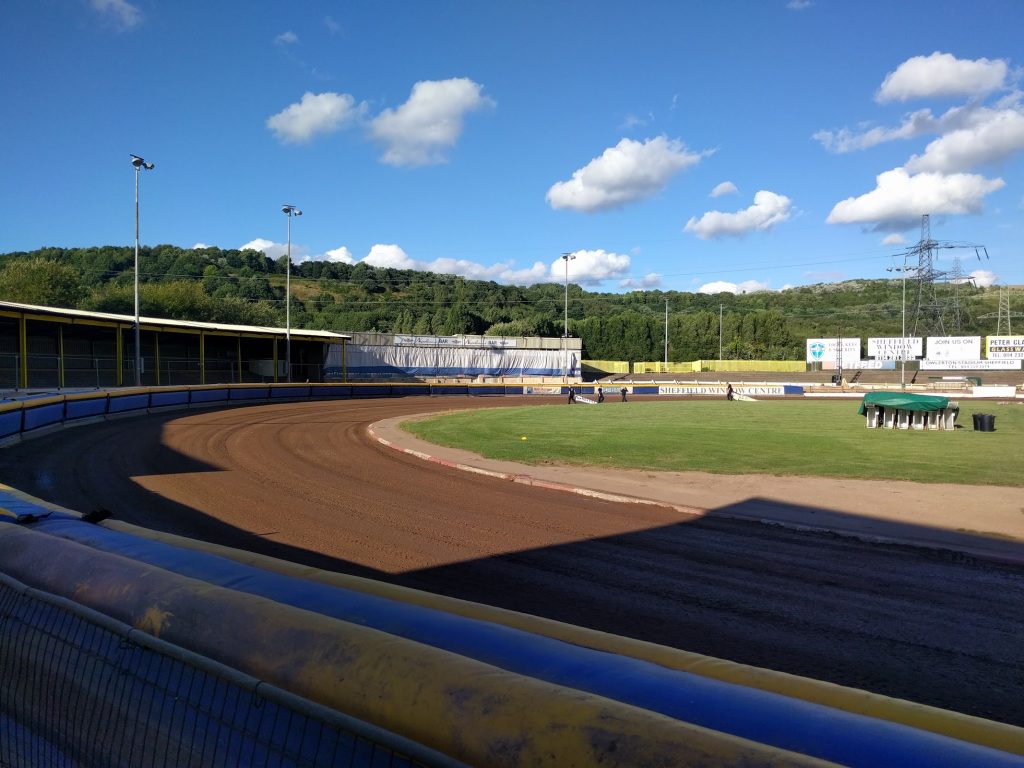 An adult ticket costs £19, concessions £17, children (12-16) £6, children (under 12) £1 and children (under 5) go free. Official programmes cost £3. All the stadium is open except the back straight which remains closed for safety reasons. There is seating in the Panorama Room, which also boasts a restaurant and bar overlooking the track. There is a fast-food bar, and the Panorama Room Restaurant also offers a 'Speedway Special' carvery with a choice of meats. The Panorama Room Restaurant has large bar with ideal viewing facilities in addition to the carvery. Reserve your table now by calling Owlerton Stadium on 01142 343074. For travel information head here.
For more information about the club head to Sheffield's official website.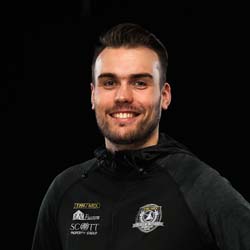 Digital Media Manager at Ipswich Speedway