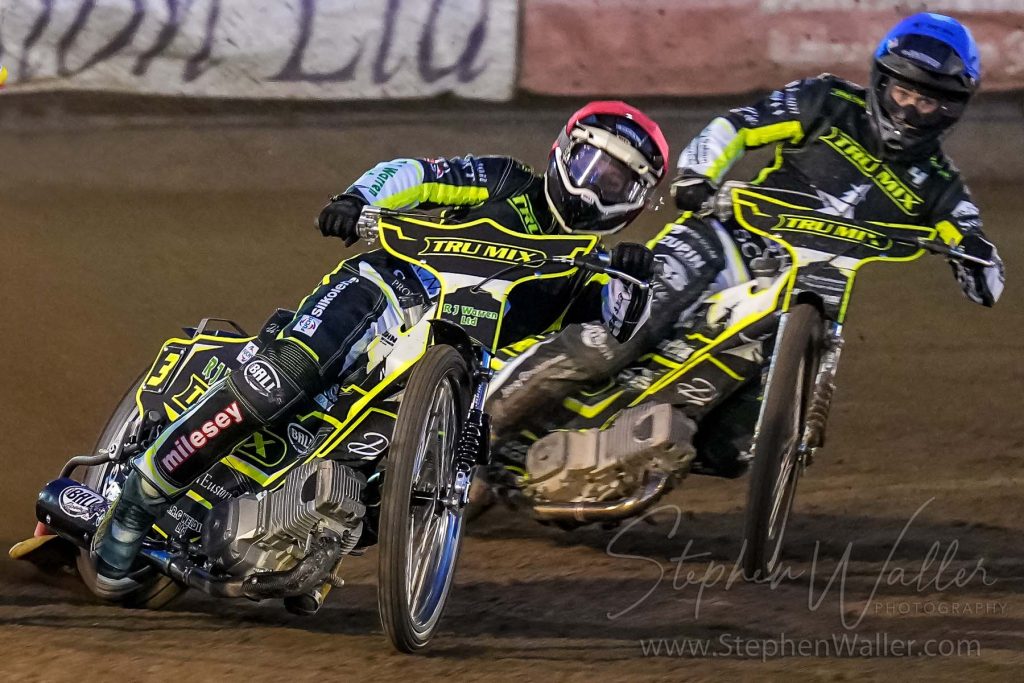 By Henry Chard
All the details ahead of the Sports Insure Premiership Pairs.
WHEN & WHERE
The Ipswich 'Tru Mix' Witches pairing travels to Leicester for the Sports Insure Premiership Pairs at the Pidcock Motorcycles Arena on Thursday 29th June which starts at 7.30pm.
TEAMS
KING'S LYNN: Nicolai Klindt, Thomas Jorgensen, Anders Rowe (RS). Team Manager: David Hoggart
IPSWICH: Danny King, Erik Riss, Dan Thompson (RS). Team Manager: Ritchie Hawkins
WOLVERHAMPTON: Sam Masters, Steve Worrall, Leon Flint (RS). Team Manager: Peter Adams
LEICESTER: Max Fricke, Justin Sedgmen, Drew Kemp (RS). Team Manager: Stewart Dickson
BELLE VUE: Dan Bewley, Brady Kurtz, Jake Mulford (RS). Team Manager: Mark Lemon
SHEFFIELD: Jack Holder, Tobiasz Musielak, Dan Gilkes (RS). Team Manager: Simon Stead
PETERBOROUGH: Ben Cook, Richie Worrall, Jordan Jenkins (RS). Team Manager: Rob Lyon
REFEREE: P. Griffin
TICKETS
Tickets are available on the gate and in advance here. The meeting will also be streamed online here.
THE STORY
The Ipswich 'Tru Mix' Witches pairing heads to Leicester on Thursday for the Sports Insure Premiership Pairs. Ipswich won last year's edition over five rounds at different tracks, but this year's competition has been reduced to a one-off event in the East Midlands.
Team manager Ritchie Hawkins is unable to call upon his top two riders in the averages for this event with current world number four Jason Doyle riding for his Polish side on Thursday in a re-arranged fixture which takes priority. Emil Sayfutdinov is not contracted to ride in this competition with promoter Chris Louis explaining further during the live draw which can be watched here. Skipper Danny King will lead the side alongside Erik Riss. Dan Thompson is the 'Rising Star' and is guaranteed at least one ride as part of the regulations.
HOW IT WORKS
Each club will have two riders and a 'Rising Star'. There will be 21 qualifying heats of action with the top scoring team from the qualifying heats going directly to the final. The teams placed in second and third will compete in a semi-final with the winning side from that race progressing to the final to decide the winners. Each team has six qualifying heats each and the 'Rising Star' must take at least one ride during the meeting. The points scoring system for the competition in each race will be 4-3-2-0.
FROM THE BOSS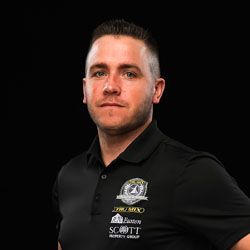 Ipswich 'Tru Mix' Witches team manager Ritchie Hawkins gives us his pre-match thoughts…
"We defend the Sports Insure Premiership Pairs on Thursday with a team of Danny and Erik. Danny played a big part in winning the event last year and Leicester is a track he likes, so he will be looking to do the same again this year. The plan was for him to be paired with Doyley but as I'm sure some people have seen; a Polish fixture has been re-arranged and they take priority over this event so he will be forced to ride there.
"We needed to replace him, and Erik was the obvious choice after coming back. He needs laps under his belt, but he is also someone who goes well at Leicester so if they both produce on the day then we can go well.
"Erik looked like he was lacking race sharpness at Ipswich last week, there were just a couple of things you could see on track where he wasn't quite putting himself in the right positions whereas normally, he would do. The more laps for him, the better.
"We won this event last year and we didn't get to celebrate because of the weather and rain-offs, so it would be nice to win it this year and be together. Consistency is the key; we will probably have to attack it a bit differently this year. I don't know the stats, but I wouldn't have thought Doyley dropped many points over the five rounds last year. It is an easy format to work out, no last places and you get through. We need to be consistent and team ride together."
THE LINE-UP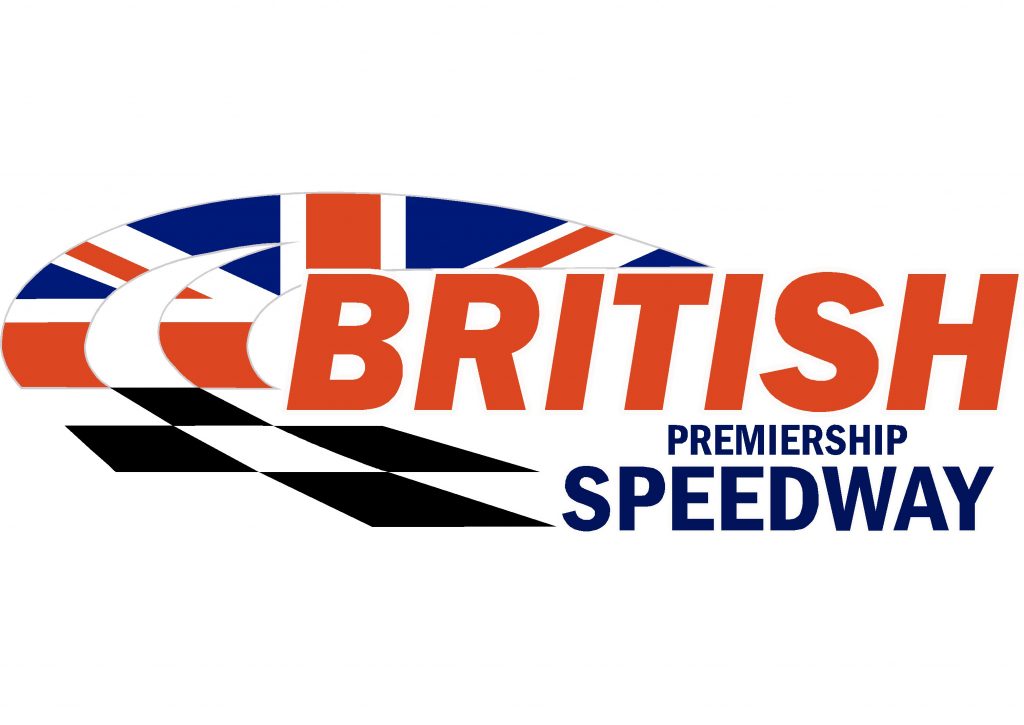 Hosts Leicester field Grand Prix rider Max Fricke and Justin Sedgmen who have formed a strong partnership in their league fixtures. League leaders Belle Vue go with British champion Dan Bewley and captain Brady Kurtz. Wolverhampton have chosen captain Sam Masters and Steve Worrall who similarly to Fricke and Sedgmen have built a strong on-track relationship. Sheffield have current world number two Jack Holder and their number one Tobiasz Musielak representing them whilst King's Lynn have chosen the Danish duo of Nicolai Klindt and Thomas Jorgensen. Peterborough opt for Ben Cook and Richie Worrall.  
AWAY DAYS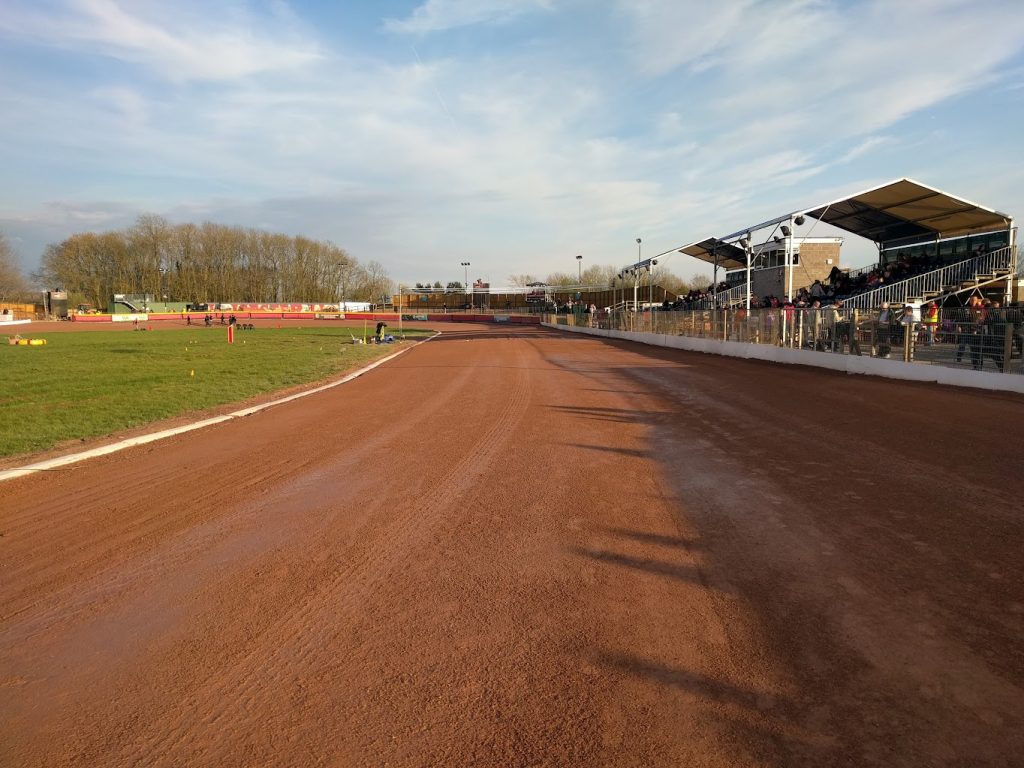 An adult ticket costs £24, concessions £22 and children aged 16 and under go free. There will be 235 free car park spaces available at the stadium with further free car parking facilities on the Beaumont Shopping Complex (maximum time of 4 hours). Three Coach/Mini Bus spaces, 15 Disabled spaces available, 15 Motorcycle spaces, Taxi drop-off point. For travel information head here.
For more information about the club head to Leicester's official website.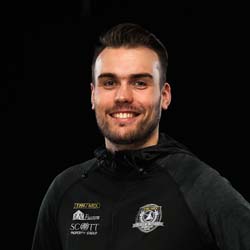 Digital Media Manager at Ipswich Speedway