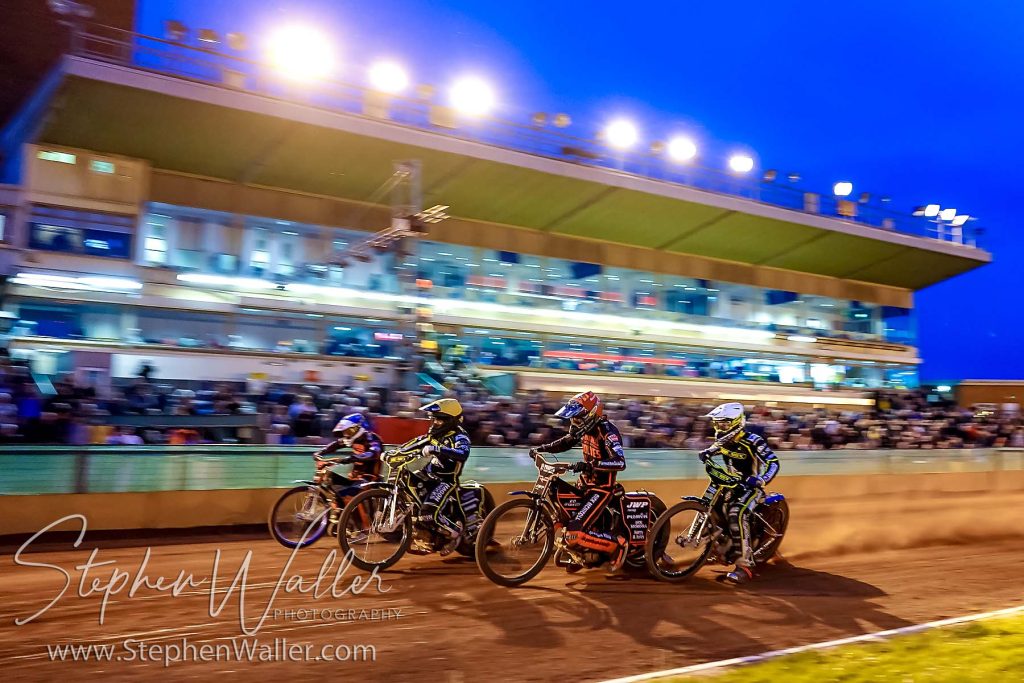 By Henry Chard
All the details ahead of our Premiership fixture with Wolverhampton.
WHEN & WHERE
The 'Tru Mix' Witches travel to Wolverhampton to face the Wolves at the Ladbroke Stadium on Monday 4th July in a Premiership fixture that starts at 7.30pm.
TEAMS
WOLVES: 1. Sam Masters 8.37 © 2. Steve Worrall 6.96 3. Luke Becker 6.30 4. Ryan Douglas 7.64 5. Nick Morris 6.78 6. Drew Kemp 3.48 7. Leon Flint (RS). Team Manager: Peter Adams
IPSWICH: 1. Jason Doyle 9.95 2. Ben Barker 4.69 3. Troy Batchelor 6.17 4. R/R for Paul Starke 4.85 5. Danny King 7.95 © 6. Erik Riss 4.62 7. Danyon Hume (RS). Team Manager: Ritchie Hawkins
REFEREE: P. Carrington
PREMIERSHIP TABLE
| | | |
| --- | --- | --- |
| Team | Meetings | Points |
| Sheffield | 8 | 20 |
| Ipswich | 10 | 19 |
| Wolverhampton | 9 | 18 |
| Belle Vue | 9 | 17 |
| King's Lynn | 7 | 8 |
| Peterborough | 9 | 7 |
TICKETS
Tickets can be purchased online here and are available on the gate.
THE STORY
The 'Tru Mix' Witches travel to the West Midlands on Monday night for their second visit to Monmore Green where they take on Wolverhampton in the Premiership. Ipswich were defeated on the road last time out after they were beaten by Sheffield in a curtailed meeting. That fixture meant the Witches had reached the halfway stage of the league campaign and with the Suffolk side sat in second place in the table, they look well placed to kick on and secure a spot in the end of season play-offs.
The Witches were hopeful of being back at full strength for the fixture with Ben Barker facing a late fitness test. The Cornishman has missed the last two fixtures but is expecting to take his place in the side after suffering ligament and muscle damage to his shoulder in a crash at Peterborough. However, Paul Starke has been ruled out of the meeting due to thumb ligament damage sustained in a crash at Sheffield last week. Rider replacement will be in operation at number four. The latest averages see Erik Riss move down to reserve whilst team manager Ritchie Hawkins has moved Troy Batchelor to number three with Danny King at number five. Ipswich were victorious on their first visit to Wolverhampton earlier this season and another win on the road would move them a step closer to securing a top four spot.  
FROM THE BOSS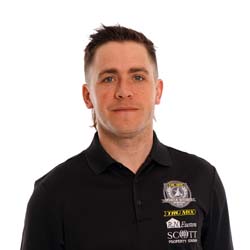 Ipswich 'Tru Mix' Witches team manager Ritchie Hawkins gives us his pre-match thoughts…
"We are hoping to go to Wolves with a full team. Ben is recovering well; he has another week off so hopefully it continues to go well, and he can get to the weekend and feel like he has enough strength in his shoulder to ride. Starkey has survived too after a few crashes; he has been carrying a few injuries but they were fine after his crash at Sheffield so that is a very good sign. Danny wasn't too bad after his big crash on Monday, so we are looking good to have a full team hopefully.
"Erik hasn't been in bad form; I think he's improved this season for us on where he was last year, and I think he is getting into a good place. Due to the rolling averages, he drops to reserve due to his poor form at the end of last season really. That gives us an extremely powerful number six and we will certainly look to make use of him being at reserve.
"Wolves will have a full side out on Monday which makes it tougher for us than last time we were there. I think we are in a stronger position than earlier in the year as well, we are riding better and have improved as a side since then. Our trip to Wolves was our best performance so far this season so if we can go there again and do the same or better it, I will be very happy."
THE WOLVES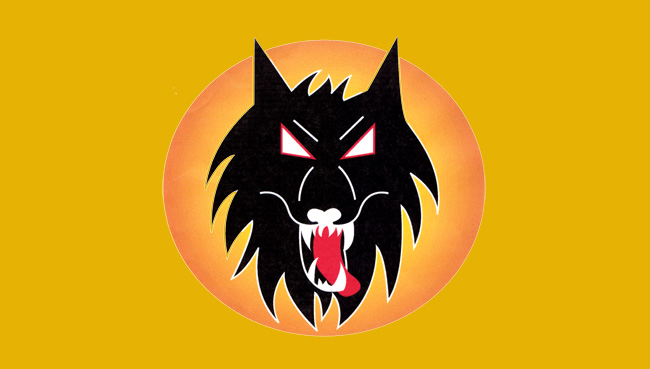 Wolverhampton will be looking to make it three wins in a row when they take on the Witches on Monday night. Since that home defeat to Ipswich, the hosts have steadied the ship and have not slipped up on home shale again whilst they picked up an away victory at Peterborough. They currently sit third in the table just behind Ipswich with a meeting in hand.
Wolves will be at full strength for the clash led by captain Sam Masters who is a hard man to beat around Monmore, and the Australian recorded a maximum in last week's win over Peterborough. The home team were without Ryan Douglas and Leon Flint in that home defeat to Ipswich but have both in their ranks this time around with Douglas having been a key rider so far this season for Peter Adams' side.
AWAY DAYS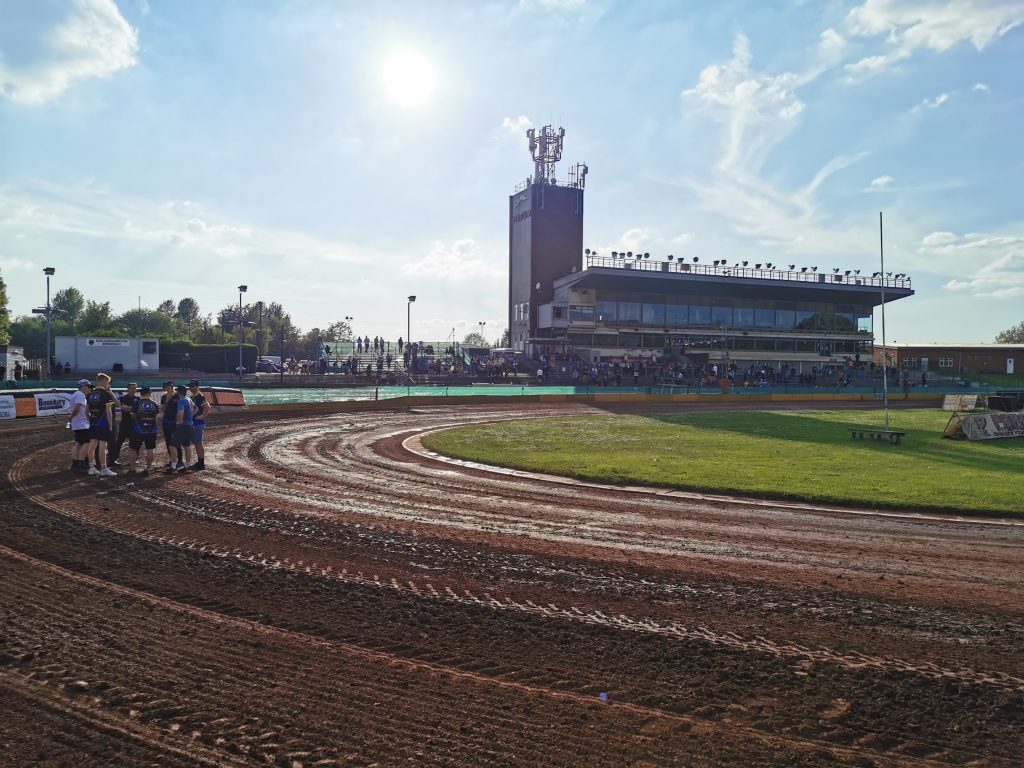 An adult ticket costs £19, concessions £17, juniors (aged 13-18) £8, children (aged 6-12) £1 and children under the age of 5 go free. Official programmes cost £3. For travel information head here.
For more information about the club head to Wolverhampton's official website.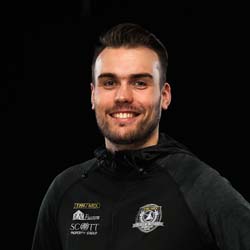 Digital Media Manager at Ipswich Speedway