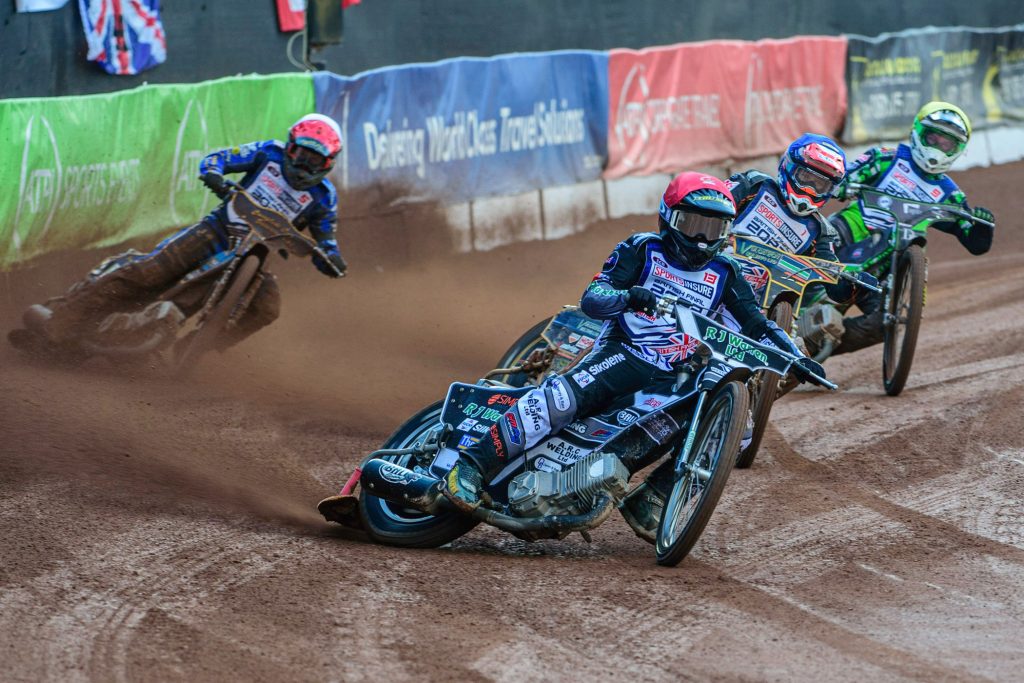 By Henry Chard
THE SCORES
1st Bewley 2nd Brennan 3rd Cook
QUALIFYING SCORES: Dan Bewley 15, Craig Cook 12, Danny King 11, Kyle Howarth 10, Tom Brennan 10, Adam Ellis 9, Richard Lawson 8, Connor Mountain 8, Charles Wright 7, Steve Worrall 7, Leon Flint 7, Chris Harris 6, Paul Starke 3, Scott Nicholls 3, Richie Worrall 2,Simon Lambert 2.
SEMI-FINAL: Brennan, King, Howarth, Ellis.
FINAL: Bewley, Brennan, Cook, King.
REFEREE: W. Jarvis
THE STORY
Ipswich 'Tru Mix' Witches captain Danny King reached the final of the 2022 British Final at the National Speedway Stadium on Sunday as Dan Bewley won his first British title.
King was solid throughout qualifying just falling short of progressing directly to the final by a point. The skipper then had to work hard in the semi-final to book his place in the final before narrowly missing out on the podium. Ipswich's Paul Starke also rode in the event and finished with three points.
Starke was at the back in heat two as Grand Prix rider Bewley was made to work hard to pass Kyle Howarth for the win. King flew from the start in heat four but couldn't hold off 2021 champion Adam Ellis who made an impressive pass to win the race.
King made another terrific start in heat five to take the chequered flag, but Starke failed to score again in heat seven as Richard Lawson took victory.
The Ipswich skipper made a brilliant gate yet again in heat 12 and was a clear winner as Starke picked up his first points of the night behind him in second after getting the better of Steve Worrall.
Starke couldn't get amongst the points in heat 13 but it was a thrilling race at the front as Connor Mountain won the battle against Richie Worrall and Scott Nicholls with all three throwing the bike at each other all race. King's starting was excellent in heat 14 but he didn't have the speed to hold off Craig Cook and was forced to defend second place with Leon Flint hot on his heels.
Starke finished his afternoon in heat 18 in what was another highly entertaining race. Charles Wright was the winner and Starke got himself into second early on after a smart move but then was relegated to the back by Tom Brennan and Flint. However, he salvaged a point on the run to the line beating Flint to third. King jumped out of the start in heat 19 to lead but was relegated to third after a hard move from Bewley, meaning he would have to go into the semi-final.
Brennan won the semi-final as King produced a great ride to get himself into second ahead of Ellis and Howarth and progress to the final.
King made a decent start in the final and was in the mix for a place on the podium but was edged out by Brennan and Cook but no one had any answer for Bewley who was way out in front to secure the title.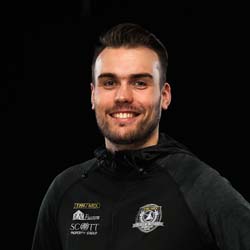 Digital Media Manager at Ipswich Speedway