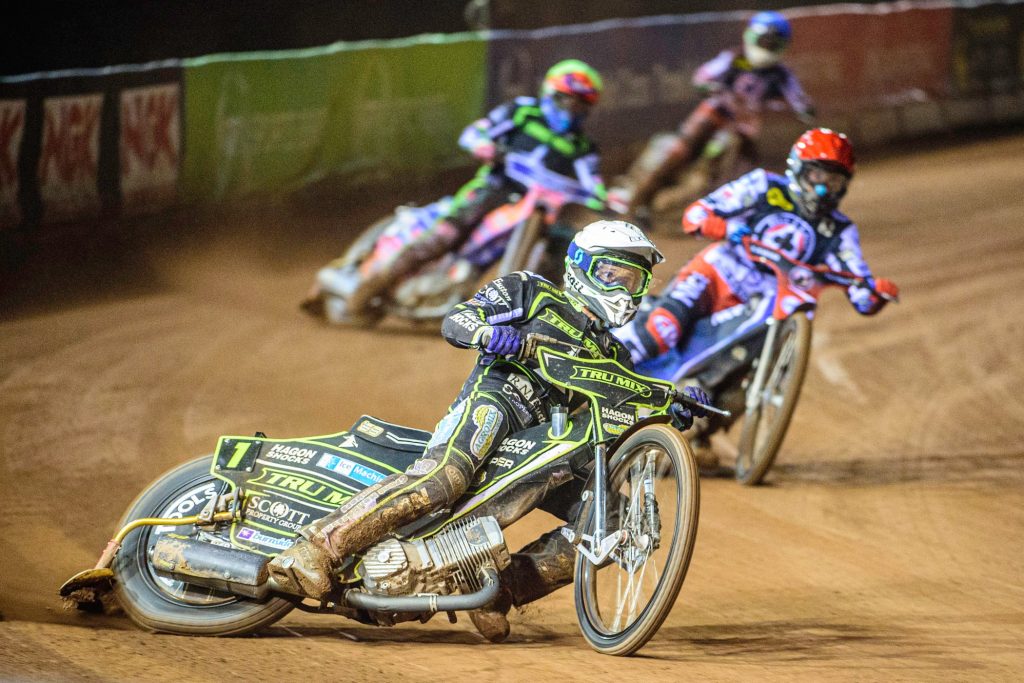 By Henry Chard
THE SCORES
BELLE VUE 55: Brady Kurtz © 8, Tom Brennan (RS) 4, Matej Zagar 12+2, Charles Wright 7, Robert Lambert 15 (Maximum), Norick Blödorn 5, Jye Etheridge 4+1. Team Manager: Mark Lemon
IPSWICH 35: Jason Doyle 9+1, Aaron Summers 5, Danny King © 5+1, Rohan Tungate 5+1, Troy Batchelor 5+1, Paul Starke 5, Anders Rowe (RS) 1. Team Manager: Ritchie Hawkins
REFEREE: W. Dishington
PREMIERSHIP TABLE
| | | |
| --- | --- | --- |
| Team | Meetings | Points |
| Sheffield | 19 | 43 |
| Ipswich | 19 | 43 |
| Belle Vue | 19 | 38 |
| Wolverhampton | 20 | 34 |
| King's Lynn | 19 | 24 |
| Peterborough | 20 | 13 |
PREMIERSHIP PLAY-OFF FIXTURES
SEMI-FINALS
1st Leg: Wolverhampton 43-47 Sheffield, Sheffield vs Wolverhampton (2nd Leg – Oct 6)
1st Leg: Ipswich 38-52 Belle Vue, 2nd Leg: Belle Vue 55-35 Ipswich
THE STORY
The 'Tru Mix' Witches' Premiership title hopes ended on Monday night at the National Speedway Stadium as they were defeated by Belle Vue in the play-off semi-final.
The Aces brought a 14-point lead into the second leg after winning at Foxhall last week and also announced the signing of world number five Robert Lambert on the day of the fixture to replace the injured Max Fricke. Whilst Ipswich battled hard all night, they couldn't produce the dramatic turnaround needed and fell to a 20-point defeat in Manchester as Belle Vue booked their place in the play-off final. Jason Doyle top scored with 9+1.
Aces captain Brady Kurtz won heat one ahead of Aaron Summers as Doyle kept Tom Brennan at the back for a 3-3. Norick Blödorn took the honours in heat two with Paul Starke second as Jye Etheridge rounded Anders Rowe late on in the race for a point to give the hosts a 4-2. Matej Zagar was a clear winner in heat three as Rohan Tungate finished second and Charles Wright got the better of Danny King for third that gave the Aces another heat advantage. Lambert combined with Etheridge for a comfortable 5-1 in heat four to put Belle Vue eight points ahead on the night and 22 points on aggregate.
Doyle got Ipswich's first race win of the night in heat five after he produced a fine move to cut back on the inside of Zagar on turn two of the opening lap and with Summers third it was a 2-4 to the Witches. Troy Batchelor couldn't be caught in heat six and it was another heat advantage for the away side with Starke third. Lambert was a clear winner in heat seven but King and Tungate both rode well to relegate Blödorn to the back and ensure a share of the points. Tom Brennan won heat eight ahead of Summers with Etheridge third for a 4-2 that gave the home team a six-point lead in the meeting and put them 20 points up overall.
The Aces extended their lead with a 5-1 in heat nine before an action-packed heat 10. Brennan was the early leader in the race with King pushing hard in second, but Kurtz went from third to first in one corner as King went past Brennan in the same move and it ended with a 4-2 to the hosts which confirmed their progress to the final. Lambert was a clear winner ahead of Doyle in heat 11 and Blödorn made a late pass on Summers to hand the Aces another heat advantage. Zagar won heat 12 comfortably in a shared heat which maintained his side's 14-point lead in the meeting.
Doyle made the start in heat 13 but couldn't keep Lambert behind him as the race ended in a 3-3. Wright won heat 14 as Tungate went up the inside of Blödorn at the start of the second lap to split the home pairing and limit them to a 4-2. Lambert completed a 15-point maximum with victory in heat 15 as Zagar and Doyle exchanged moves throughout for second, but it was the home rider who won the battle to secure a 5-1 in the final race of the night as Belle Vue completed a convincing victory over two legs.
REACTION FROM THE BOSS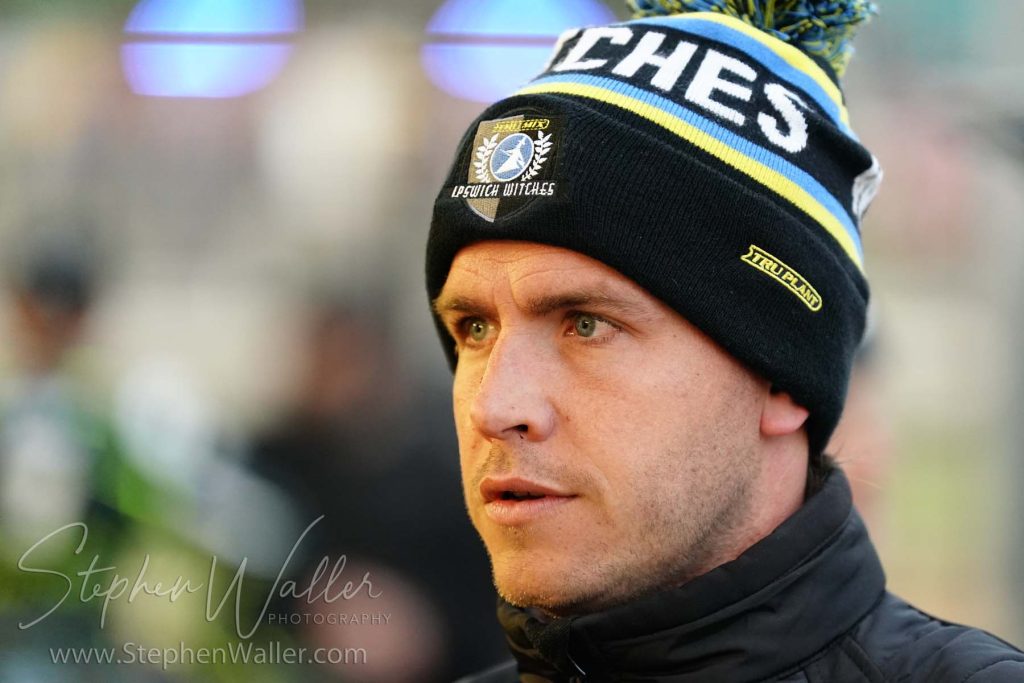 Ipswich 'Tru Mix' Witches team manager Ritchie Hawkins reflects on Monday's defeat to Belle Vue.
"Belle Vue are very good around here and Thursday cost us massively. Over the two legs they were the far superior side. We knew it was a massive task, but we are not quick enough when we come here, I think that has been quite apparent in our last two visits here.
"Right from one to seven we are not quick enough, whether that is that we haven't got our heads around the setup, or the equipment is not on pace for a big fast track like this, that is something that all the boys will be working on this winter. We have not been quick enough when we have come here and that was apparent again tonight.
"We spent a lot of the season top of the league, and we have had some great results and moments throughout the season. So, to bow out with such a heavy defeat in the semi-final of the play-offs is a big disappointment and not how we wanted to go. Belle Vue have clicked in at the right time and we have probably gone the opposite way.
"We have had great support home and away this year and we thank everyone for that. Everyone at the club has worked so hard and I think everyone had high hopes during the season with our performances. Overall, we have provided a lot more ups than downs, but we have ended on a low, but I hope this team isn't just remembered for the last two meetings because during the league campaign they have been very good.
"We have got a league meeting to complete still when Sheffield can get that re-arranged and then the Pairs meetings. We are in a great position in the Pairs and if we can bounce back from this and finish the season off with winning the Pairs then that would be some consolation for the play-off defeat."
RIDER OF THE NIGHT
Number one Doyle once again offered up the most resistance, top scoring with 9+1.
WHAT IT MEANS
Belle Vue progress to the Premiership play-off final and will face either Wolverhampton or Sheffield for the title. The league season ends for Ipswich who now turn their attentions to the Premiership Pairs competition.
UP NEXT
A 'Tru Mix' Witches pairing heads to Sheffield for the fifth round of the Premiership Pairs on Monday 24th October.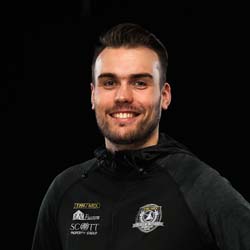 Digital Media Manager at Ipswich Speedway