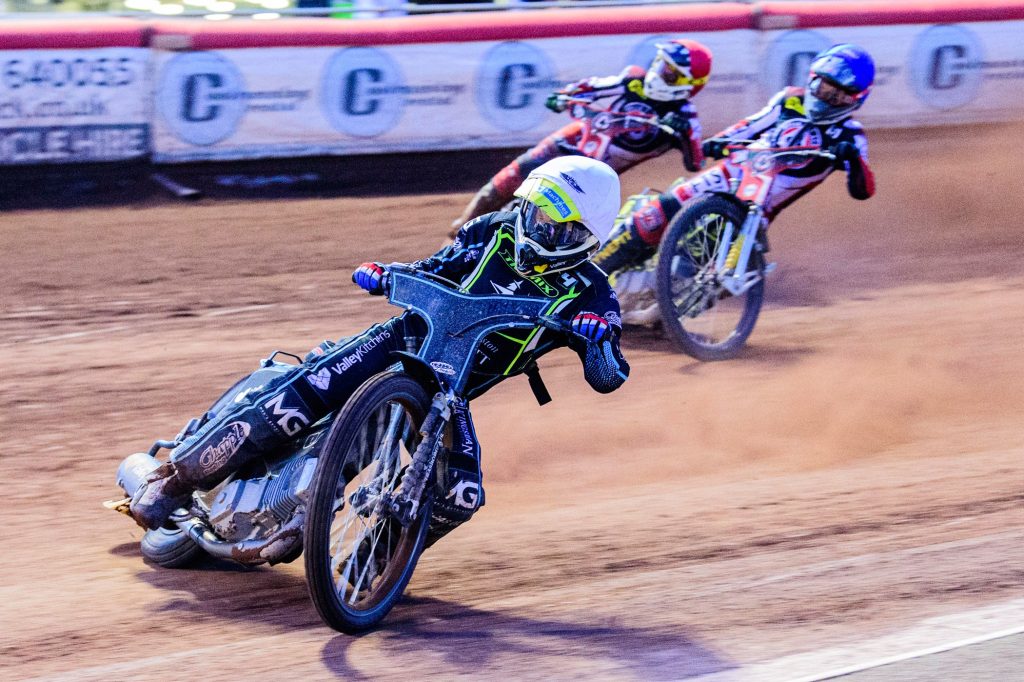 By Henry Chard
THE SCORES
BELLE VUE 60: Matej Zagar 8+1, Tom Brennan (RS) 8+1, Brady Kurtz © 11+2, Charles Wright 7+2, Max Fricke 14, Jye Etheridge 7+2, Norick Blödorn 5+1. Team Manager: Mark Lemon
IPSWICH 30: Jason Doyle 9, Paul Starke 4+1, Danny King © 2, Rohan Tungate 8, Troy Batchelor 4, Aaron Summers 2, Danyon Hume (RS) 1. Team Manager: Ritchie Hawkins
REFEREE: G. Hunter
PREMIERSHIP TABLE
| | | |
| --- | --- | --- |
| Team | Meetings | Points |
| Ipswich | 15 | 31 |
| Belle Vue | 14 | 29 |
| Wolverhampton | 14 | 27 |
| Sheffield | 12 | 26 |
| King's Lynn | 13 | 13 |
| Peterborough | 14 | 10 |
THE STORY
The 'Tru Mix' Witches were no match for Belle Vue on Monday night in the Premiership as they were well beaten in Manchester.
Ipswich were tracking their new-look side for the first time in this top of the table clash having brought in Rohan Tungate and Aaron Summers last week. However, the Manchester side were too strong on the night for the league pacesetters and closed the gap at the top with a dominant performance at the National Speedway Stadium. Jason Doyle top scored with nine.
Matej Zagar won heat one for the hosts, but his partner Tom Brennan suffered bike issues and finished at the back meaning a 3-3. Norick Blödorn missed the two-minute time allowance in heat two and was forced to start from 15 metres. However, that didn't stop the Aces reserve in the re-run as he worked his way through to join Jye Etheridge at the front for a 5-1 to the hosts with Aaron Summers retiring with bike problems early on. Heat three had two false starts with both Charles Wright and Danny King warned for moving at the start but at the third attempt Rohan Tungate won his first race back in Witches colours in a shared heat with King unable to keep Wright and Brady Kurtz at bay. Troy Batchelor led heat four but couldn't hold off compatriot Max Fricke as he made the pass to win with Blödorn third for a heat advantage that made it 15-9 to Belle Vue.
Doyle won heat five as the points were shared before the Aces extended their lead further with another maximum in heat six. Fricke won heat seven ahead of King and Etheridge for a 4-2 to Belle Vue as the meeting was starting to slip away from the Witches. Brennan got the better of Paul Starke to win heat eight with Blödorn picking up a point for another 4-2 which gave the Aces a commanding 14-point lead.
Team manager Ritchie Hawkins put Doyle in as a tactical substitute in heat nine, but things went from bad to worse as Kurtz was joined by Wright at the front with Doyle retiring meaning a 5-1 to the Aces. The punishment kept on coming for the away side as Brennan won heat 10 holding off Tungate with Zagar third for yet another heat advantage. The end couldn't come soon enough for the Witches as the home team banged in another 5-1 in heat 11 with the meeting well and truly sewn up. Kurtz won heat 12 with Summers and Blödorn exchanging moves behind him for second as the Ipswich man came out on top, but it was another 4-2 to make it 49-23 to Belle Vue.
Doyle won a shared heat 13 to stem the tide before Tungate got his second win of the evening in heat 14 in another 3-3. The evening ended with another Belle Vue maximum on a night to forget for the Suffolk side.
REACTION FROM THE BOSS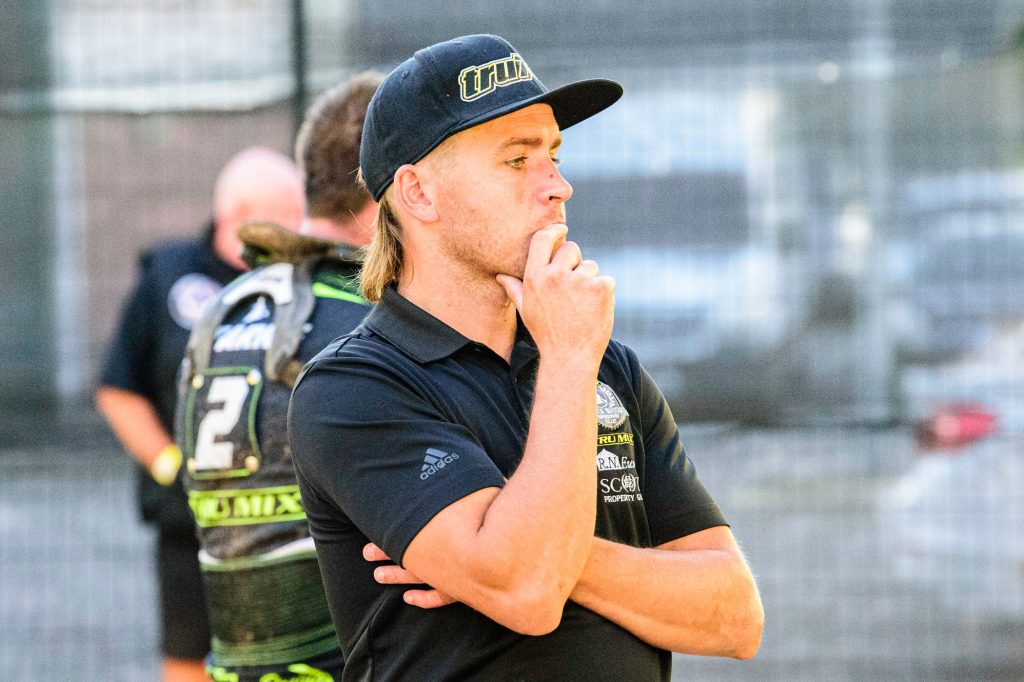 Ipswich 'Tru Mix' Witches team manager Ritchie Hawkins reflects on Monday's defeat at Belle Vue.
"It was the worst night of the year; we were blighted by machinery problems but when they were going, we were getting into good positions and weren't quick enough. We need to make sure if we come back later in the year maybe in the play-offs it is vital that we are up to speed.
"They are very quick around here but if we do come here again it is no good saying that, we need to make sure we have got quick enough equipment to compete.
"Rohan was probably our best rider on the night, so I was pleased with his debut. He knows us well and fitted straight back in. Aaron was one who suffered machinery problems early on but certainly in his last two rides was back on the pace and was right in the mix. I have no doubt that come Thursday that he will have his problems sorted and Rohan will enjoy being back at Ipswich.
"It is one bad night at the office, as a team it is not massively damaging to us in the league table and mentally it won't be either. We will pick ourselves back up ready for Thursday."
RIDER OF THE NIGHT
On a difficult night for Ipswich, Tungate had a decent night scoring eight points on his return to the club which included two race wins.
WHAT IT MEANS
Belle Vue pick up three points and are now just two points behind Ipswich at the top of the Premiership with a meeting in hand.
UP NEXT
The 'Tru Mix' Witches host the King's Lynn Stars at Foxhall Stadium on Thursday 11th August in a Premiership fixture. Tickets can be purchased on the gate and in advance here.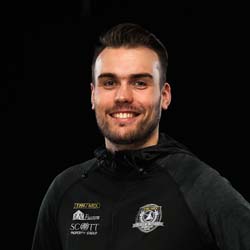 Digital Media Manager at Ipswich Speedway