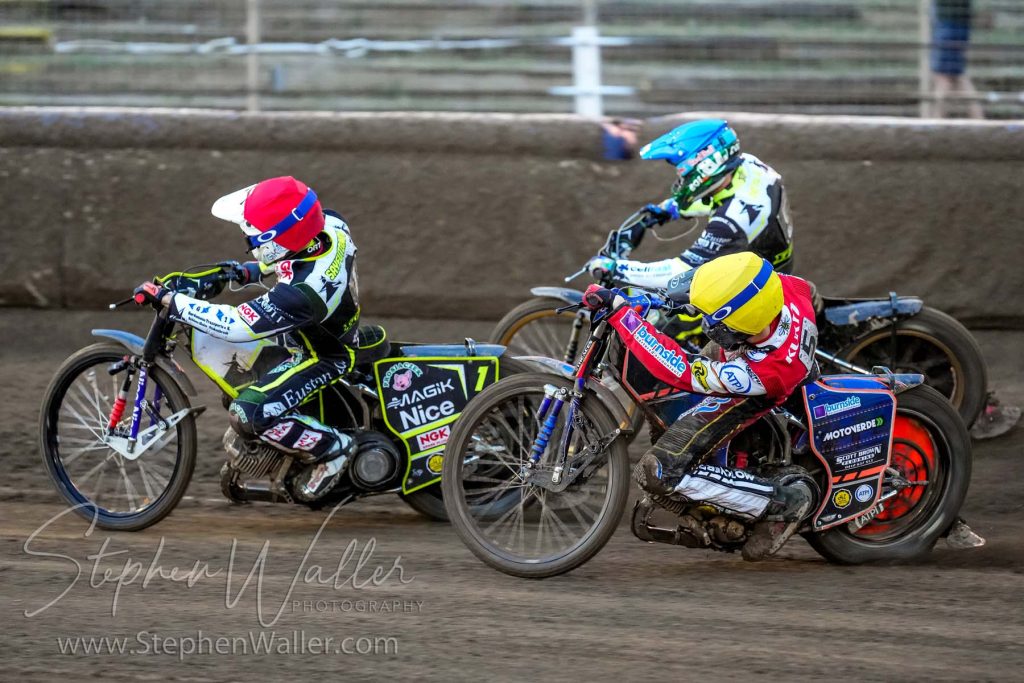 By Henry Chard
MEETING SPONSORS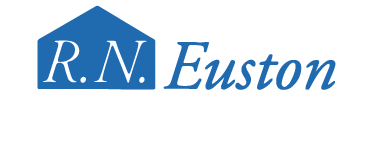 RN Euston – RN Euston Limited has supplied steel framed buildings in East Anglia for over 40 years. Established by Ray Euston the business has grown steadily over the years and now Ray works in partnership with his son Mark. The company is based in Suffolk and work all over East Anglia where they have gained a reliable reputation.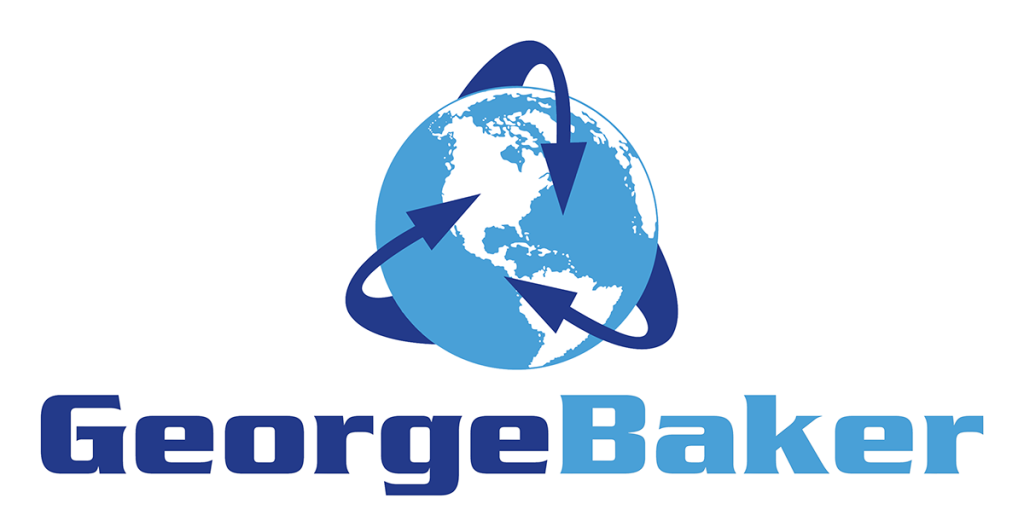 George Baker Shipping –The George Baker Group is widely acknowledged as the UK's customs specialists and has been providing comprehensive customs clearance services since 1982. Having successfully diversified into new markets and industry sectors, they are renowned for delivering market leading logistic services and can provide you with a one-stop-shop solution for all your trading requirements.
THE SCORES
IPSWICH 44: Emil Sayfutdinov 12+2, Keynan Rew 5+1, Danny King © 6, Erik Riss 1+1, Jason Doyle 14, Danyon Hume 3, Dan Thompson (RS) 3+1. Team Manager: Ritchie Hawkins
BELLE VUE 46: Dan Bewley 4, Norick Blödorn 6+2, Jaimon Lidsey 6+3, Charles Wright 8+1, Brady Kurtz © 9, Tom Brennan 11+2, Connor Bailey (RS) 2+1. Team Manager: Mark Lemon
REFEREE: C. Turnbull
SPORTS INSURE PREMIERSHIP TABLE
| | | |
| --- | --- | --- |
| Team | Meetings | Points |
| Belle Vue | 18 | 32 |
| Leicester | 12 | 22 |
| Wolverhampton | 14 | 22 |
| Sheffield | 13 | 20 |
| Ipswich | 15 | 15 |
| King's Lynn | 13 | 7 |
| Peterborough | 13 | 2 |
THE STORY
The Ipswich 'Tru Mix' Witches fell to a narrow defeat at home to Belle Vue on Thursday night in the Sports Insure Premiership.
The league leaders started well and took a two-point lead after five races before the rain arrived in Suffolk and caused a delay to the meeting. When the racing did resume it was the hosts who initially took to track conditions better, but the Aces got to grips with conditions soon after as the two sides traded maximums to set up a last-heat decider with the visitors two up. It was the Manchester side who came out top in the final race of the night to extend their lead at the top and leave Ipswich's play-off hopes hanging by a thread. Jason Doyle top scored with 14.
Emil Sayfutdinov won a shared heat one from the gate before the Aces went in front with a 2-4 in heat two as Tom Brennan got the better of Danyon Hume on the opening lap. Danny King won heat three, but Erik Riss couldn't find a way past Charles Wright at the back. Doyle stormed under Brady Kurtz going into the third turn of the opening lap to win but despite his best-efforts Danyon Hume couldn't get amongst the points meaning another 3-3 which left the visitors 11-13 up.
Dan Bewley made the start in heat five but lost control and fell midway through the first and second turns and was subsequently excluded. However, the hosts couldn't capitalise as Norick Blödorn held off King to win the re-run. There was then a delay to proceedings as a rain shower hit Foxhall and track work was carried out to enable the racing to continue. When the action did resume Sayfutdinov won heat six and he was joined at the front by Keynan Rew who rounded Kurtz for a 5-1 that put the Witches ahead. Doyle won a shared heat seven by a country mile and then Ipswich extended their lead in heat eight as Rew won and Dan Thompson did excellently to pass Blödorn to join his teammate at the front for a maximum that gave the hosts a 27-21 lead.
The visitors hit back in heat nine with a maximum of their own as Sayfutdinov won a shared heat 10. Doyle raced to another victory in heat 11 in a 3-3 but then the away side went in front with a 1-5 to make it 35-37 going into the final stages.
The Witches quickly regained the lead in heat 13 as the dependable duo of Doyle and Sayfutdinov hit a 5-1. However, the lead changed again in heat 14 as the Aces recorded another maximum to give them the lead heading into the final race of the night. Kurtz secured victory for his side in heat 15 as he took the chequered flag, a result that leaves the Witches with a mountain to climb in their bid for the top four.
REACTION FROM THE PROMOTER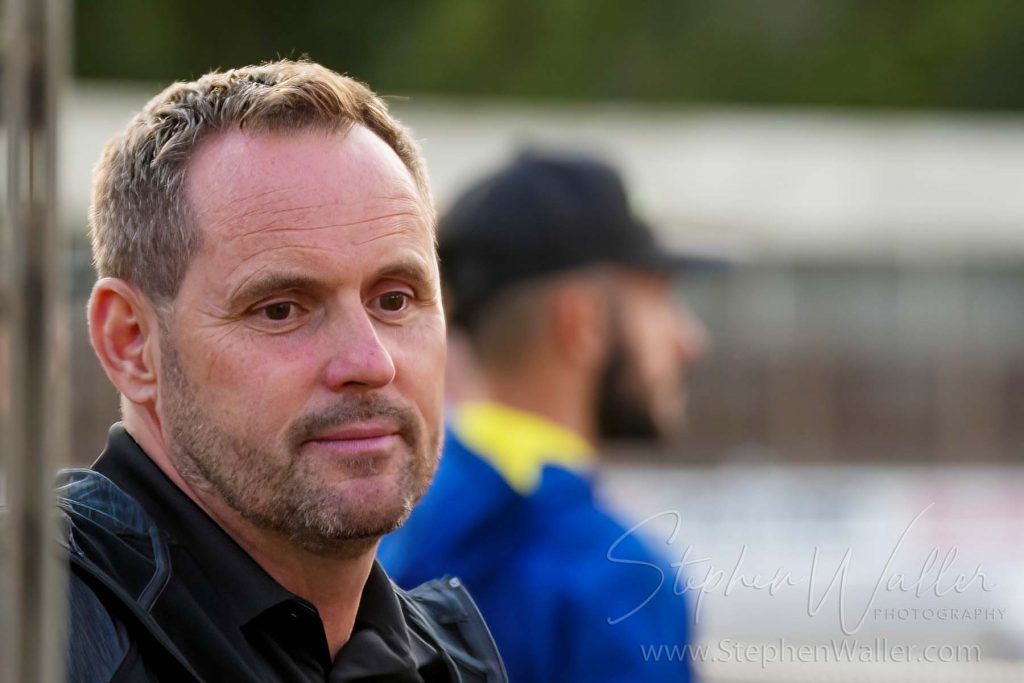 Ipswich 'Tru Mix' Witches promoter Chris Louis reflects on Thursday's defeat to Belle Vue.
"First things first I want to thank the fans for being patient on the terraces whilst we did our best to rectify the damage from the rain, so I appreciate that. It was very unfortunate that we couldn't get the result they deserved because they are sticking by us, and I am very thankful for that. It is obvious we have got holes in the team which we have been aware of for weeks, but it is very difficult to find solutions right now out there, there is a lack of options.
"Conditions were not conducive to racing the way those guys (Doyle & Sayfutdinov) race and put everything on the line, it was very difficult to do that, and he (Kurtz) made the start in heat 15 and that was all he needed to do to get them the result. Emil and Jason have done everything for the team all year, they are completely faultless and have been all year. It is a shame because they have kind of been a bit let down by the team we have got, but we have got to continue to bang in the points. We understand now that we need someone to slip-up really badly which is unlikely to happen, but we can't throw the towel in, and we need to keep looking for results.
"Erik has declared himself fit and has had the opportunity and it is not happening for him, I don't know why, it is difficult to say.
"We can't take notice of the criticism; at the end of the day, we have been very lucky to have the fanbase we have got, and they come to be entertained. Ok, that is generally done by Emil and Jason and a few other races but all we can respond with is to ask them as individuals to give 100%. They are in general, capable riders. As a unit, we are not good enough, we know that, but our options have been extremely limited. It is easy to say, 'this rider is no good, that rider is no good, you've got to change him' but you have got to come up with those solutions and we can't find them at the moment."
RN EUSTON & GEORGE BAKER SHIPPING RIDERS OF THE NIGHT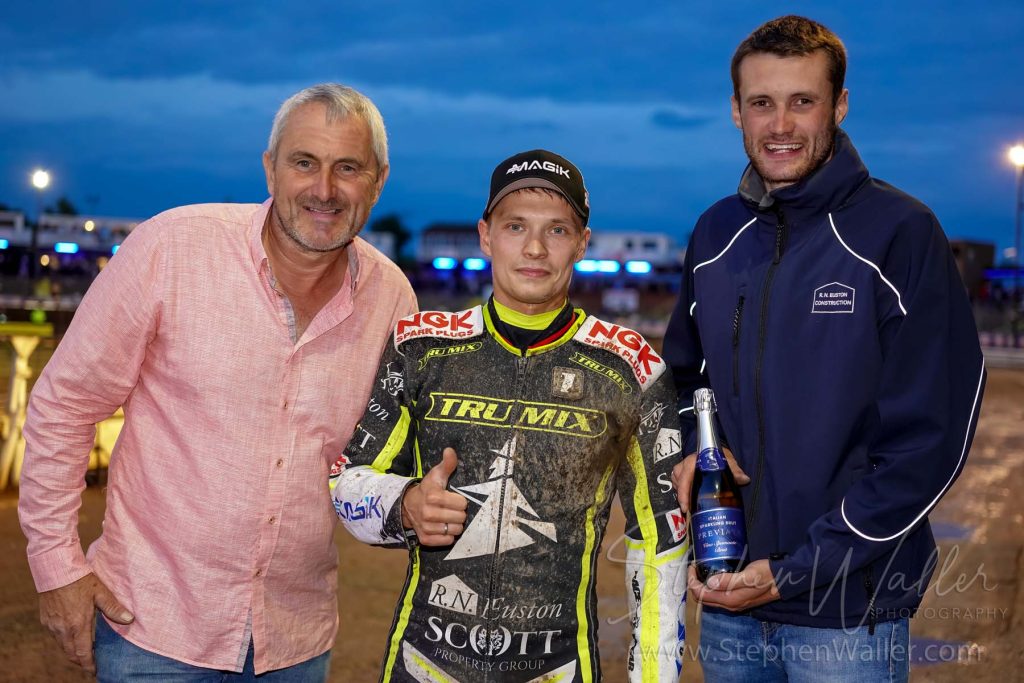 RN Euston chose Sayfutdinov after he scored 12+2.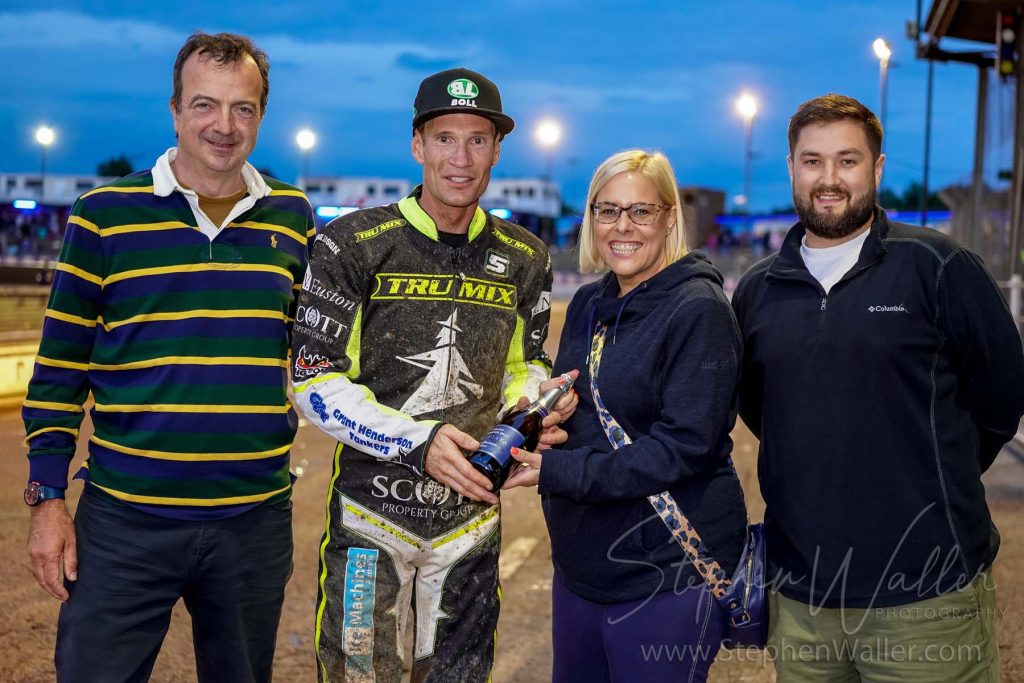 George Baker Shipping went for Doyle who top scored with 14.
WHAT IT MEANS
Ipswich stay fifth, five points adrift of the top four whilst the Belle Vue Aces strengthen their position at the top of the table and take a lead into the return fixture on Monday at the National Speedway Stadium where the aggregate bonus point will be decided.
UP NEXT
The Ipswich 'Tru Mix' Witches travel to Manchester on Monday 17th July to take on the Belle Vue Aces at the National Speedway Stadium in the Sports Insure Premiership. Tickets can be purchased on the gate and in advance here.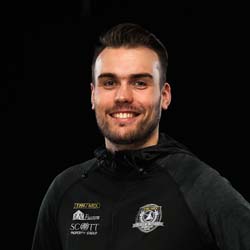 Digital Media Manager at Ipswich Speedway