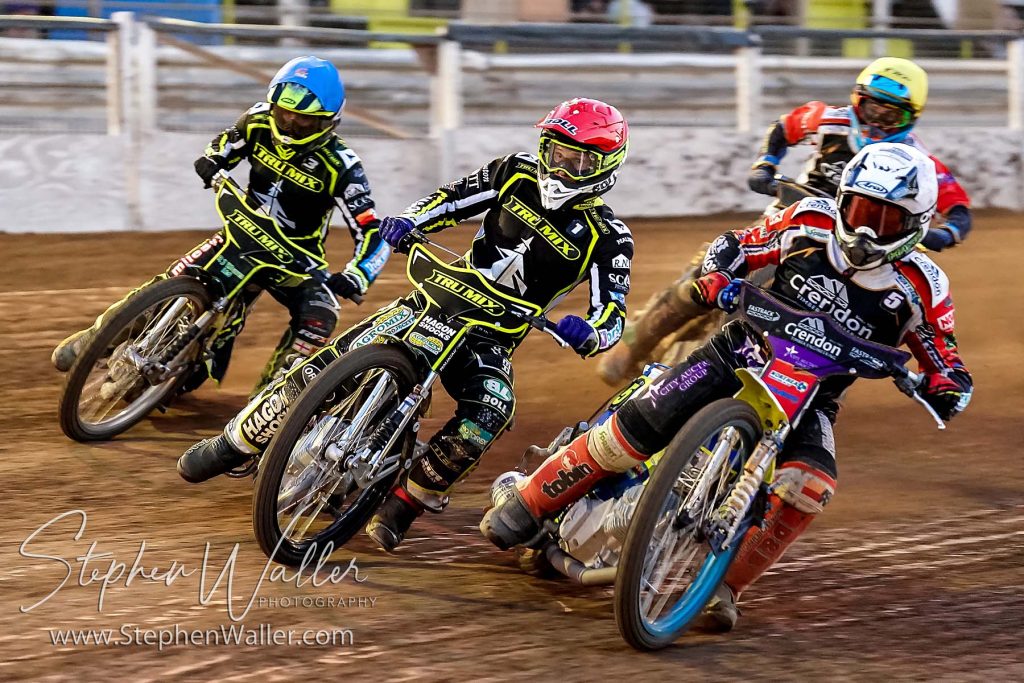 By Henry Chard
MEETING SPONSORS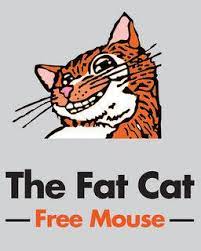 The Fat Cat – They are a small, friendly Free House where you can enjoy a wide selection of up to twenty real ales served straight from the cask from our temperature-controlled tap room. Also, on offer are up to seven real ciders as well as a selection of gins, whiskies, rums, wines and Belgian beers. They are a pub about the beer and the people so whether it is lively debate you're after or a quiet pint in the greenery filled garden, you can find it there!
Doug Wade Insurance
THE SCORES
IPSWICH 45: Jason Doyle 11+1, Paul Starke 4+2, Danny King © 11, Erik Riss 7+2, Troy Batchelor 5, Broc Nicol (g) 1, Danyon Hume (RS) 6. Team Manager: Ritchie Hawkins
PETERBOROUGH 45: Michael Palm Toft R/R, Justin Sedgmen (g) 9+2, Hans Andersen 7+1, Ulrich Ostergaard 4+2, Chris Harris © 14+1, Benjamin Basso 11+2, Jordan Jenkins (RS) 0. Team Manager: Rob Lyon
REFEREE: B. Horley
PREMIERSHIP TABLE
| | | |
| --- | --- | --- |
| Team | Meetings | Points |
| Ipswich | 9 | 19 |
| Belle Vue | 9 | 17 |
| Sheffield | 7 | 17 |
| Wolverhampton | 8 | 15 |
| King's Lynn | 7 | 8 |
| Peterborough | 8 | 7 |
THE STORY
The 'Tru Mix' Witches returned to the top of the Premiership after claiming a dramatic Super Heat victory over Peterborough on Thursday night at Foxhall.
The hosts had Broc Nicol in for the injured Ben Barker at reserve whilst bottom side Peterborough arrived in Suffolk depleted by injuries to Scott Nicholls and Michael Palm Toft. There was nothing to separate the two sides all evening as the visitors produced a battling performance against the odds and it looked like they were on course for an impressive victory on the road, going into heat 15 with a four-point lead.
However, Ipswich once again came up trumps when it mattered, as Danny King and Jason Doyle produced a 5-1 that levelled the tie and took it to a very first Super Heat at Foxhall. Panthers skipper Chris Harris won the Super Heat but with the 4-3-2-0 scoring system in play for the Super Heat, Doyle and King kept his partner Justin Sedgmen at the back for a 5-4 heat advantage that completed a remarkable comeback. Doyle top scored with 11+1.
Doyle didn't have it all his own way in the opening heat as he had to come from behind to pass Sedgmen for the win with the points shared after Ulrich Ostergaard relegated Paul Starke to the back. Danyon Hume won heat two ahead of Benjamin Basso and guest Nicol picked up a point to put the hosts ahead. Ostergaard hit the tapes in heat three and was replaced by reserve Jordan Jenkins. Skipper King got the better of Hans Andersen in the re-run after a tight opening lap to pick up three points and with Erik Riss third it was another heat advantage to the Witches. The scores were level after heat four though as Harris won and he was followed home by Basso for a maximum to the away side.
The Suffolk side were back in front in heat five as King and Riss raced to a maximum. Both Doyle and Starke hit the deck at the start of heat six after a tight first and second bend, but the Ipswich number one was controversially excluded much to the frustration of the home fans. The visitors capitalised in the re-run recording another 1-5 to draw level once again. Troy Batchelor won a shared heat seven before Panthers guest Sedgmen won heat eight in another 3-3 as nothing could separate the two sides.
Harris' good form continued with a win in heat nine ahead of King and Riss but Ipswich went back in front as Doyle won comfortably and Starke held off Andersen to secure the maximum in heat 10. However, the lead didn't last long as the away side hit back immediately in heat 11 with a 1-5 from Harris and Sedgmen. The Panthers then went ahead in heat 12 with Basso and Andersen taking a comfortable maximum after King had fallen on the first lap, meaning the reigning champions held a four-point lead with just three races remaining.
Doyle was the first Ipswich rider to beat Harris on the night as he took the chequered flag in heat 13 but with the Peterborough captain and Sedgmen both in the points it was a shared heat that seemingly edged the away side closer to victory. There was a terrific battle in heat 14 as Riss and Ostergaard threw everything at each other at the front before Riss pulled clear for the victory but at the back Basso passed Hume for a crucial point that kept their lead at four points going into heat 15. However, there was more drama to come as Ipswich forced the Super Heat after King and Doyle kept the Panthers at bay in heat 15 to record a 5-1 that levelled the meeting at 45-45 after 15 heats.
It was a repeat line-up of heat 15 in the Super Heat with Doyle and King up against Harris and Sedgmen to see who would take the three league points. The Peterborough pair made the start with Harris untroubled out front but both Doyle and King gave it everything to pass Sedgmen and get amongst the points after the Panthers guest had held second early on in the race. The 4-3-2-0 scoring system in the Super Heat meant that Ipswich had done enough to get a 5-4 heat advantage which handed them a thrilling victory in front of a jubilant home crowd at Foxhall.
REACTION FROM THE BOSS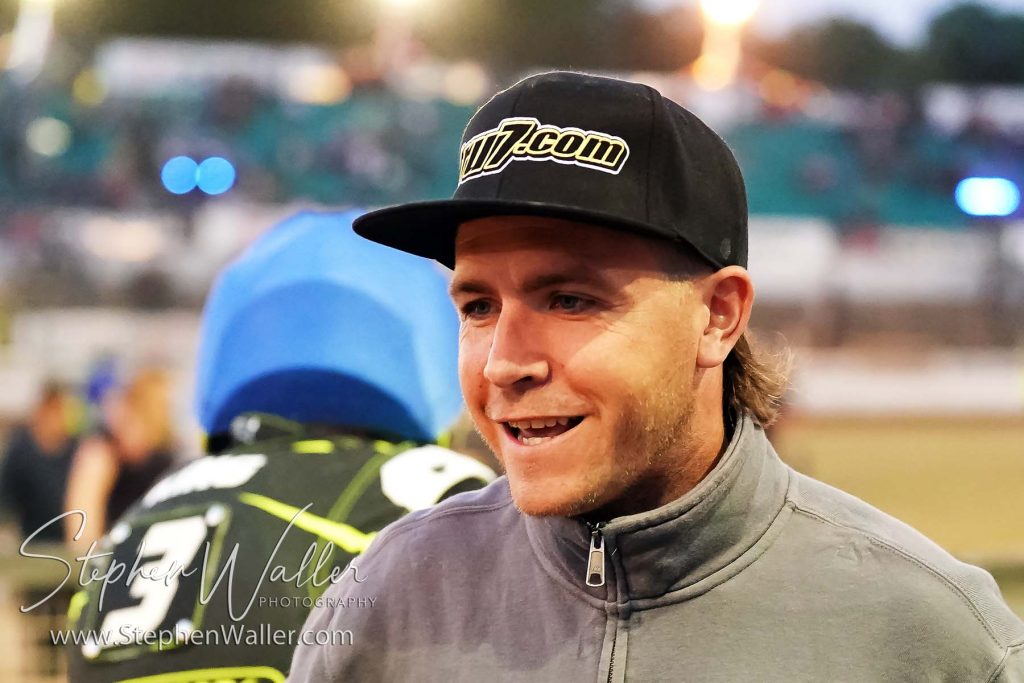 Ipswich 'Tru Mix' Witches team manager Ritchie Hawkins reflects on Thursday's win over Peterborough.
"We certainly made it very hard for ourselves. I know we missed Ben, but we really should have been able to cover that. Peterborough had a couple of riders out as well. We got over the line and got the win and three points in the end but really, we should have performed a lot better to have it done and dusted before heat 15.
"We are sneaking meetings and not winning by massive margins but as a team when one rider is having a bad night the other guys are stepping up. Danny kicked into form at the right time, and it couldn't have happened at a better moment. His rides in heat 15 and the Super Heat got us the win.
"Everyone was talking about the incident in heat six, the referee obviously got that one wrong but in reality, we should have been good enough to get over that and for it not to affect us too much. We all make mistakes and that one was clear, but we shouldn't have put ourselves in that position for it to prove significant.
"After Monday we are halfway through the season and whatever the result on Monday, I think we are in a good position after our first set of matches. We still have work to do in the second half of the season to make sure we get into the play-offs but points wise and league table wise I am really pleased with where we are. We obviously need to improve as the season goes on though."
FAT CAT & DOUG WADE INSURANCE RIDERS OF THE NIGHT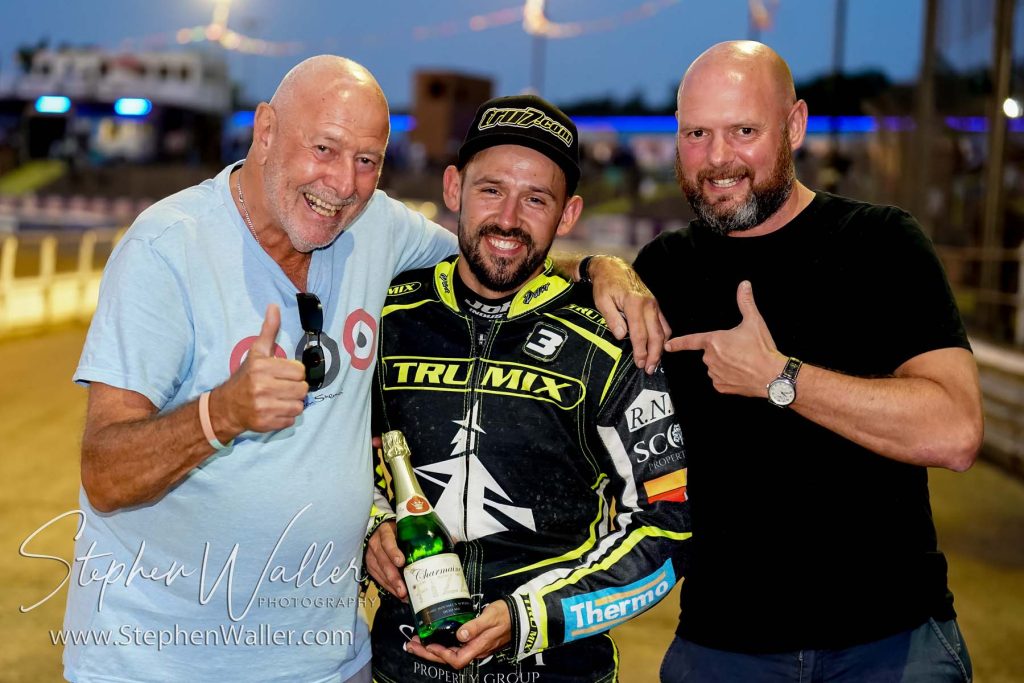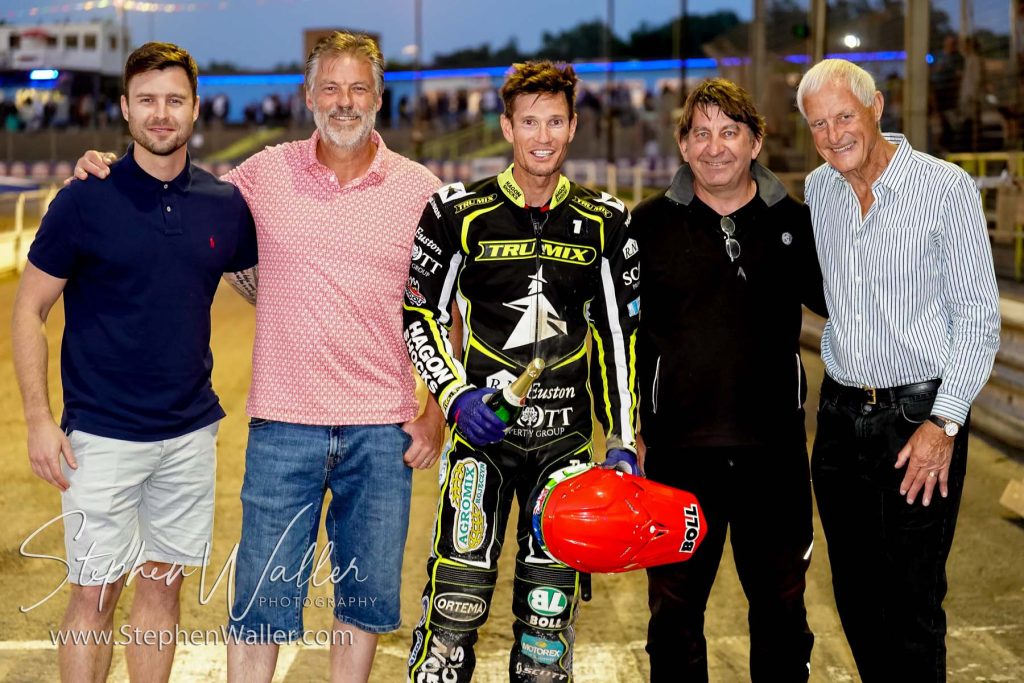 The Super Heat heroes deservedly received the champagne as the Fat Cat chose King whilst Doug Wade Insurance selected Doyle.
WHAT IT MEANS
Ipswich collect three points after the Super Heat victory which takes them top of the table. Peterborough receive a consolation point for their efforts but remain bottom of the Premiership.
UP NEXT
The 'Tru Mix' Witches travel to South Yorkshire to face the Sheffield Tigers at Owlerton on Monday 27th June in a Premiership fixture. Tickets can be purchased on the gate.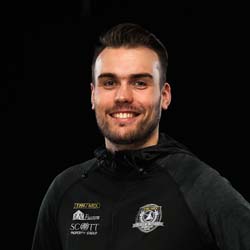 Digital Media Manager at Ipswich Speedway