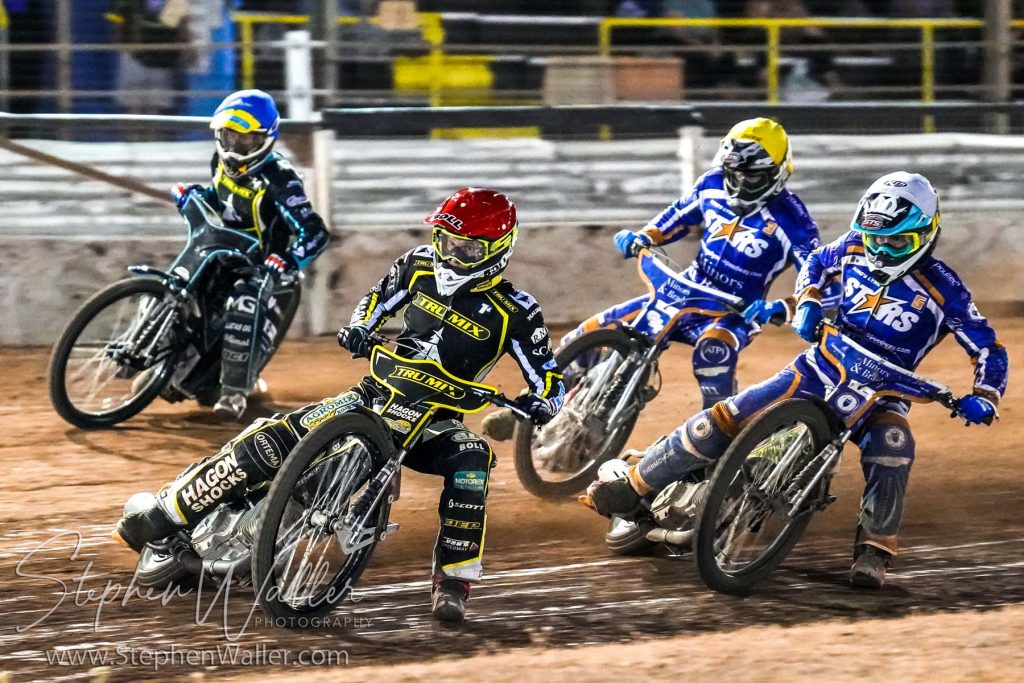 By Henry Chard
MEETING SPONSORS

A&S Aggregates Ltd – They are a trusted supplier of aggregates, landscaping materials and construction services for trade and public projects in Essex and throughout East Anglia. Since the company was founded over a decade ago, they have worked hard to achieve an unrivalled reputation for reliability and quality of service.

Pike Air– They provide comprehensive cover for your air conditioning, refrigeration, heat pump and ventilation systems.
THE SCORES
IPSWICH 46: Jason Doyle 18 (Maximum), Paul Starke 1, Danny King © 5, Rohan Tungate 9+2, Troy Batchelor 4+1, Aaron Summers 6, Danyon Hume (RS) 3+1. Team Manager: Ritchie Hawkins
KING'S LYNN 44: Josh Pickering © 1+1, Thomas Jorgensen 6, Richie Worrall 8+2, Nicolai Klindt 5+1, Richard Lawson 9+1, Frederik Jakobsen 13, Jason Edwards (RS) 2+1. Team Manager: Alex Brady
REFEREE: C. Gay
PREMIERSHIP TABLE
| | | |
| --- | --- | --- |
| Team | Meetings | Points |
| Ipswich | 16 | 34 |
| Belle Vue | 14 | 29 |
| Wolverhampton | 14 | 27 |
| Sheffield | 12 | 26 |
| King's Lynn | 14 | 14 |
| Peterborough | 14 | 10 |
THE STORY
The 'Tru Mix' Witches staged a tremendous comeback to defeat local rivals King's Lynn in the East Anglian derby on Thursday night at Foxhall as they extended their lead at the top of the Premiership.
The Norfolk outfit arrived in Suffolk desperate for a win to keep their slim play-off hopes alive on a red-hot day at Foxhall. It looked for all the world like they would get the win they cherished as they held an eight-point lead with just five races remaining. However, Ipswich turned it around and hit two maximums to level the tie before snatching victory in the final race. Jason Doyle had the perfect night, top scoring with an 18-point maximum.
Doyle won the first race of the night as Thomas Jorgensen split the home pairing with Paul Starke third for an early heat advantage to the home side. Recent signing Frederik Jakobsen won heat two for the away side in a shared heat. Heat three was called back after an unsatisfactory start and Richie Worrall won the re-run as Danny King fell early on which resulted in a 2-4 to the Stars with Rohan Tungate second and Nicolai Klindt third. The visitors made a reserve switch in heat four bringing in Jakobsen and he won again ahead of Troy Batchelor with Richard Lawson picking up a point to edge the Stars two points in front.
Jorgensen went touched the tapes in heat five meaning Jakobsen was back out again as a replacement. Tungate won the re-run as Josh Pickering won the battle at the back against King meaning a 3-3. Doyle won heat six, but partner Starke was forced to retire with bike issues meaning another shared heat. The away side extended their lead in heat seven with a maximum from Worrall and Klindt. Jorgensen won heat eight ahead of Danyon Hume but with Starke at the back it was another heat advantage to the visitors meaning they held a healthy eight-point lead.
Lawson won a shared heat nine before Doyle won heat 10 but with Starke retiring at the back again the hosts were unable to reduce the deficit. Doyle was back out in heat 11 as a tactical substitute by team manager Ritchie Hawkins and he led but the race was stopped as Pickering fell whilst under pressure from Batchelor for second and was excluded. In the re-run Doyle and Batchelor raced to a 5-1 to give the hosts some hope of a comeback in the final few heats. King won a shared heat 12 but that left the away side four points to the good with just thee heats to race.
Doyle continued his sublime form and won again in heat 13 but with Batchelor at the back it left the visitors on the brink of victory. There was drama before the start of heat 14 as Klindt suffered some kind of issue on the start line and was excluded meaning he would have to go from 15 metres back. The Witches took advantage in the re-run as Summers and Tungate hit a maximum to level the score going into the final race of the night. The remarkable turnaround was complete in heat 15 as Doyle won to seal a sensational 18-point maximum and Tungate won the battle against Worrall at the back for a vital point that handed the Suffolk side victory to the delight of the Foxhall faithful.
REACTION FROM THE BOSS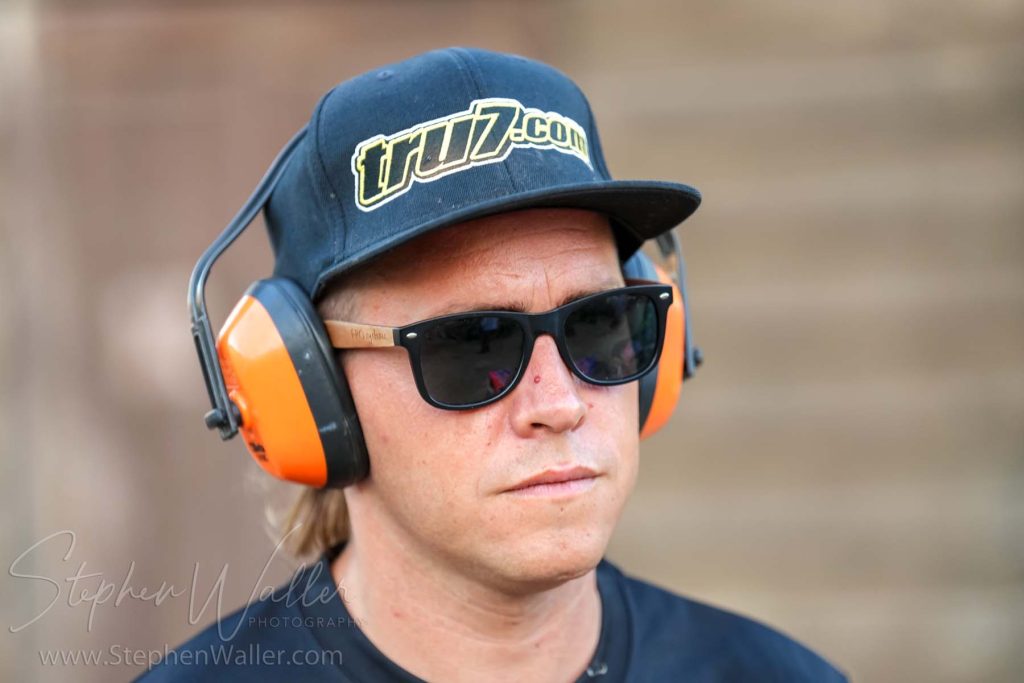 Ipswich 'Tru Mix' Witches team manager Ritchie Hawkins reflects on Thursday's win over King's Lynn.
"I was really pleased with the character of team to be able to pull it out of the bag again at the end. We have seen it this year already and after the interval we really stepped it up and pulled it back but overall, it wasn't a great performance and we certainly got away with it as we rode our luck to get the win.
"In the interval we had a chat and I told them that after the first 10 heats there was one team that looked like they wanted to win the meeting and that wasn't us. Certainly, after the interval the boys stepped up and showed what they are all about when needed. Once we did that, we were the better team. For the first 10 heats we were poor, much like we were at the start of the season when we were making silly mistakes and having machinery problems which shouldn't be happening now. They turned it around again though and I'm glad this week has come now and not when it really matters later on in the season.
"Doyley was amazing again and we hope to see that sort of performance in Cardiff this weekend. He was at his sublime best again. I was really pleased to see Rohan back in that sort of form and he put in a massive team effort lending his bike out to Batch during the meeting. It is clear to see in his first week it has not taken him long to settle back down into being a Witch. Aaron's ride in heat 14 was vital too.
"There was a big crowd in tonight and we provided a lot of entertainment for them. I hope to see a lot of them back again as the season goes on. It was a local derby and I'm really glad we managed to get the result in the end even if it wasn't the way we wanted to do it."
A&S AGGREGATES LTD & PIKE AIR RIDERS OF THE NIGHT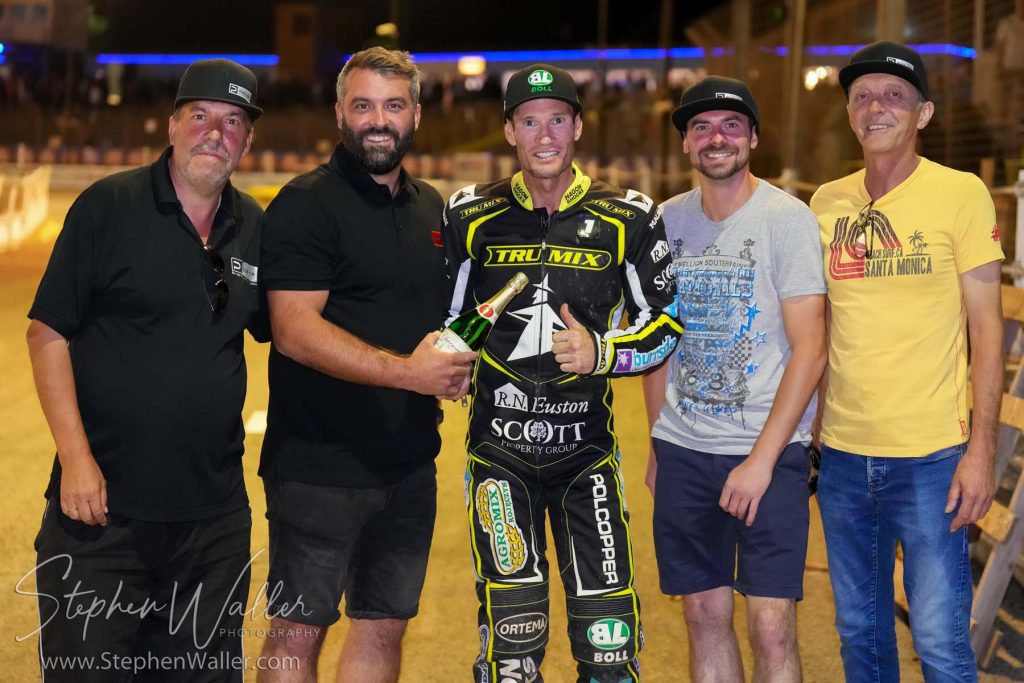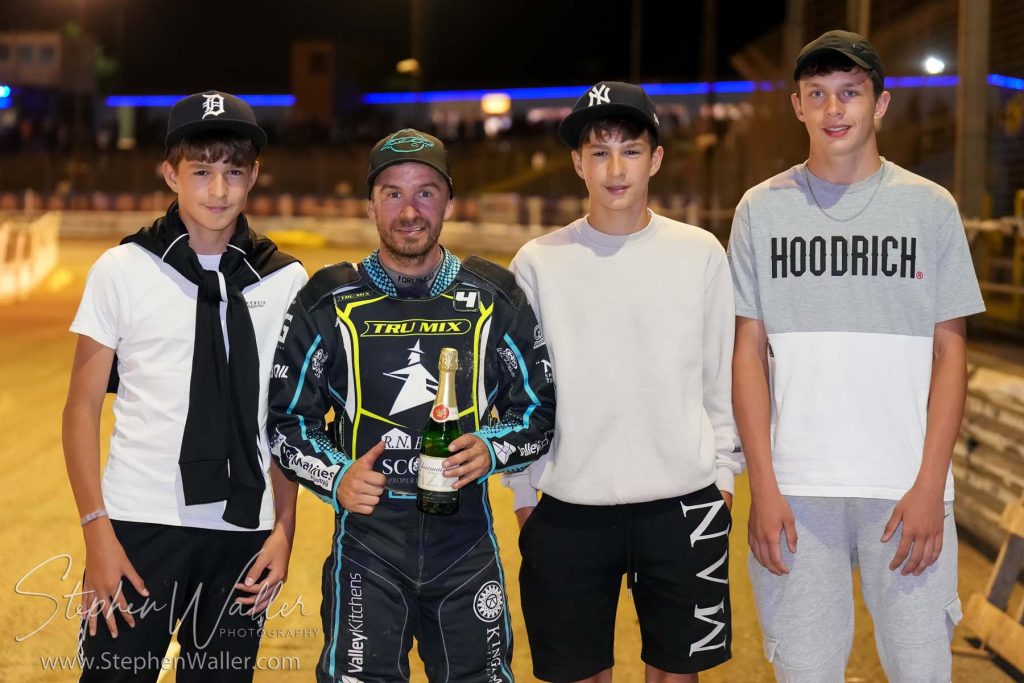 Maximum man Doyle was Pike Air's choice after he went through the card whilst A&S Aggregates chose Tungate after he scored 9+2 and played a vital role in the last-heat decider.
WHAT IT MEANS
Ipswich restore their five-point lead at the top of the table with this victory whilst King's Lynn pick up a point which leaves them fifth and 12 points off the top four.
UP NEXT
The 'Tru Mix' Witches pairing travels to South Yorkshire for Round 5 of the Premiership Pairs at Sheffield on Thursday 18th August. Tickets can be purchased on the gate.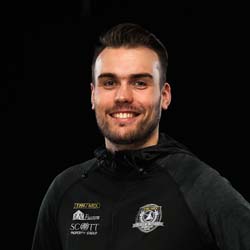 Digital Media Manager at Ipswich Speedway