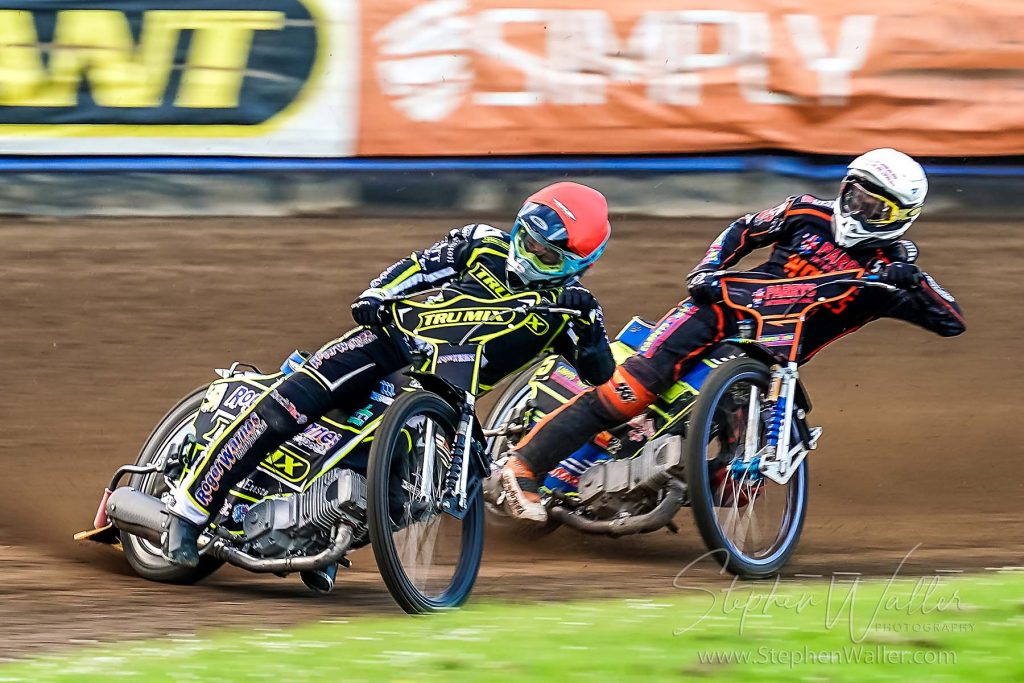 By Henry Chard
MEETING SPONSORS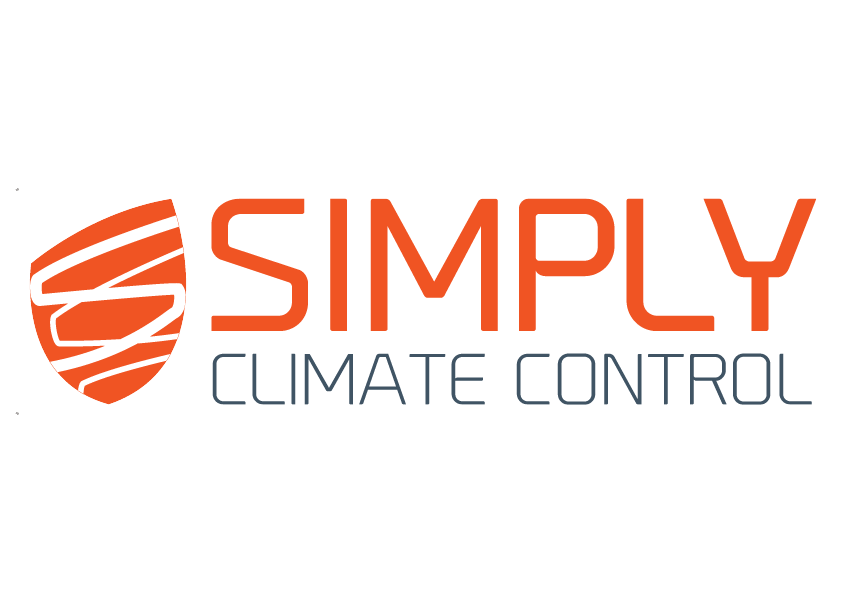 Simply Climate Control – Simply Climate Control is a progressive business specialising in the design, supply and installation of heating, ventilation & air conditioning (hvac) systems for retail, commercial, industrial & domestic spaces.

DJ Evans – The DJ Evans Group is a family run business with a history dating back more than a century. They are East Anglia's premier independent builder's/engineer's merchant and architectural ironmonger, offering products and materials from quality assured manufacturers across the industry.
THE SCORES
IPSWICH 46: Jason Doyle 13, Erik Riss R/R, Danny King © 7, Ben Barker 3, Troy Batchelor 12+3, Paul Starke 5+1, Danyon Hume (RS) 6+1. Team Manager: Ritchie Hawkins
WOLVES 44: Sam Masters © 16, Steve Worrall 5+1, Luke Becker 9+1, Ryan Douglas 5, Nick Morris 6+1, Drew Kemp 3, Joe Thompson (RS) 0. Team Manager: Peter Adams
REFEREE: C. Gay
PREMIERSHIP TABLE
| | | |
| --- | --- | --- |
| Team | Meetings | Points |
| Belle Vue | 6 | 11 |
| Sheffield | 3 | 9 |
| Ipswich | 4 | 9 |
| Wolverhampton | 3 | 4 |
| King's Lynn | 3 | 4 |
| Peterborough | 3 | 0 |
THE STORY
The 'Tru Mix' Witches claimed a dramatic victory at Foxhall on Thursday night as they beat the Wolverhampton Wolves after a last-heat decider in the Premiership.
Ipswich were without Erik Riss for the fixture with the German competing in the Long Track of Nations but welcomed back Paul Starke from injury with Danyon Hume keeping his place at number seven. Wolves had Joe Thompson in for the injured Leon Flint and found themselves six points down after four heats. The Witches extended that lead to eight points after eight races but a tactical substitute ride by Sam Masters and a maximum to the visitors in heat nine was the start of a comeback which saw them edge two points ahead going into the final race. However, Jason Doyle and Troy Batchelor saved the day with a 5-1 in heat 15 to clinch victory for the home team. Doyle top scored with 13 points.
Heat one was stopped as Doyle was squeezed out going into the first turn and hit the deck with all four riders called back for the re-run. However, this time Masters was a faller after another tight first turn as once again all four riders were invited back for a third go. Finally, the opening heat was completed with Masters taking the win ahead of Doyle and Steve Worrall third for a heat advantage to the visitors. Paul Starke and Danyon Hume combined for a 5-1 to the home side in heat two and it looked like being another maximum to the Witches in heat three as Danny King won but Luke Becker made his way past Ben Barker late on in the race to limit the damage to a 4-2. Batchelor won heat four for the hosts and was closely followed home by Nick Morris but with Starke picking up third it was another heat advantage to Ipswich leaving them 15-9 up after the first four races.
The visitors recorded their first maximum of the evening in heat five as Masters and Worrall couldn't be caught. Doyle was the winner of heat six with Morris second and Hume was in third for a 4-2 to the Suffolk side. Batchelor made the gate in heat seven, but Becker was at it again and chased the Witches man down to make the pass in the first shared heat of the night. Hume and Batchelor flew from the start in heat eight to take a comfortable maximum to put the hosts eight points in front.
Wolves boss Peter Adams reacted immediately by putting in Masters in as a tactical substitute in heat nine and it worked a treat as he won, and Morris held off King for second as the away side recorded a 1-5. Doyle won heat 10 as the points were shared. Batchelor was the early leader in heat 11 but Masters was in fine form and passed his compatriot to take the chequered flag with his partner Worrall third for a heat advantage to the visitors. Becker was enjoying a good night and won heat 12 ahead of King as Drew Kemp held off Starke for a crucial point that levelled the scores with three to race.
Masters made it five wins from five in heat 13 as Doyle and Batchelor were both in the points for a 3-3 to keep things finely poised heading into the final two heats of action. Wolves took the lead for the first time all night in heat 14 as Ryan Douglas won ahead of Barker and Kemp charged past Starke for third at the start of the final lap who took a nasty fall and was excluded by the referee, meaning a 2-4 was awarded to the away team. It was down to Doyle and Batchelor to rescue the tie for Ipswich up against the unbeaten Masters in the final race of the night and the two Witches produced the goods as they raced to a 5-1 to snatch victory and delight the home fans.
REACTION FROM THE BOSS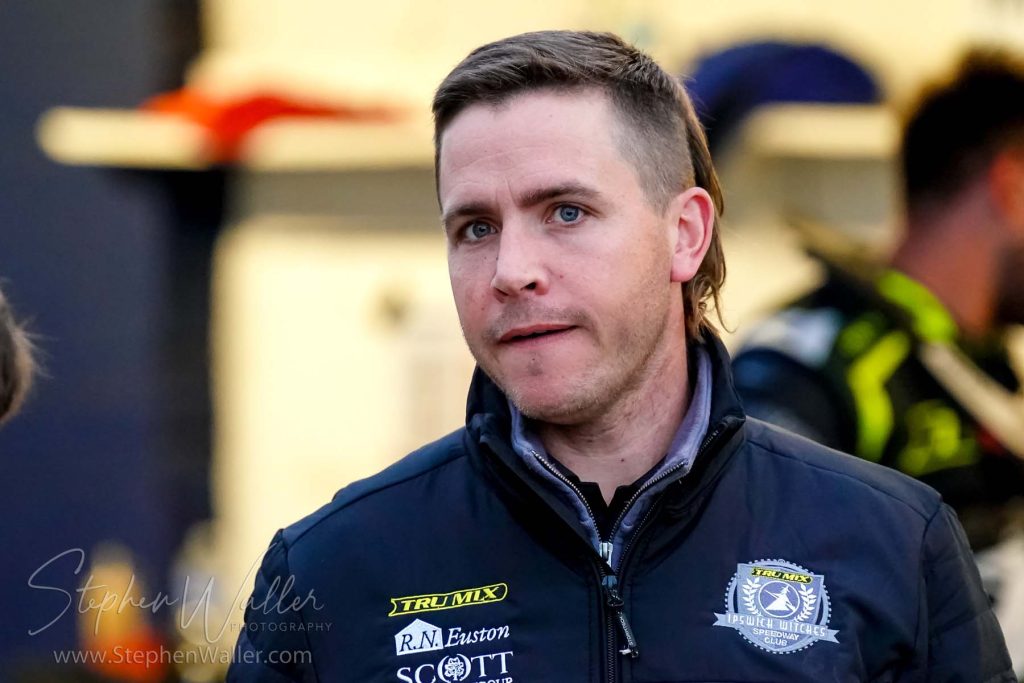 Ipswich 'Tru Mix' Witches team manager Ritchie Hawkins reflects on Thursday's victory over Wolverhampton.
"I'm delighted to get over the line in the end and get the win. We knew it was going to be a really tough night missing Erik and Starkey far from being 100% fit. We are delighted to get the three points in the end, and we are nowhere near where we can or should be, but we managed to get the result.
"It was a superb heat 15, we swapped the gate positions around from last week and that seemed to work well tonight. It is all part of learning and building knowledge throughout the season and three points puts us in a good position in the table.
"It was a really busy night for me, a lot of it taken up by trying to manage Paul's injury and trying to spread his races out so that it didn't put too much strain on him. Whilst he put in an exceptional shift, I know he was in immense pain so we had to manage that the best we could. It was one ride too many in the end which resulted in him getting passed and then crashing but he did a superb job for the team tonight.
"Danyon was superb again, on his scoresheet he didn't finish the night well, but they were two extremely hard races for him. I thought he was brilliant. He has come in and taken his opportunity and is doing a great job. He hasn't done anything to not warrant being in the side at the moment. The door is not shut for Anders (Rowe), far from it, he will have the opportunity to force his way back into the team but at the moment Danyon has come in and has done great, so there is no need to change that at the moment.
"Ben is desperate to do well, maybe too desperate and maybe he is overriding at the moment. I think he needs to get back up to speed in this league, but he moves to reserve now and hopefully the opportunity for extra rides that come with being a reserve will sort him out and I don't think he is miles off showing us what he can do."
SIMPLY CLIMATE CONTROL & DJ EVANS RIDERS OF THE NIGHT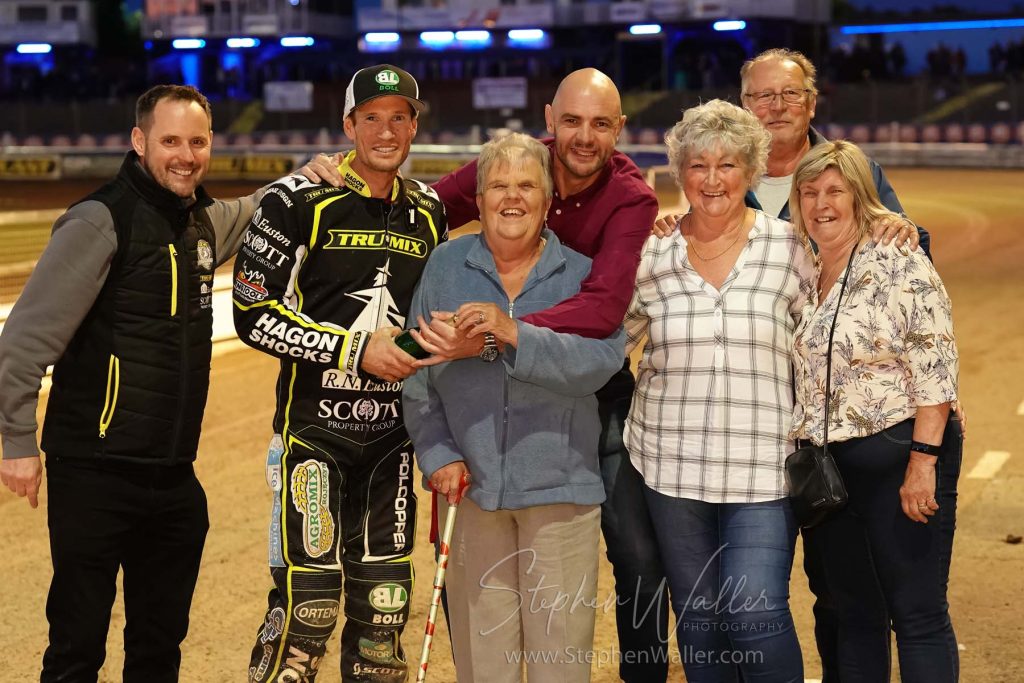 After top scoring with 13 points Doyle was the Simply Climate Control choice whilst DJ Evans went for Batchelor after he scored 12+3.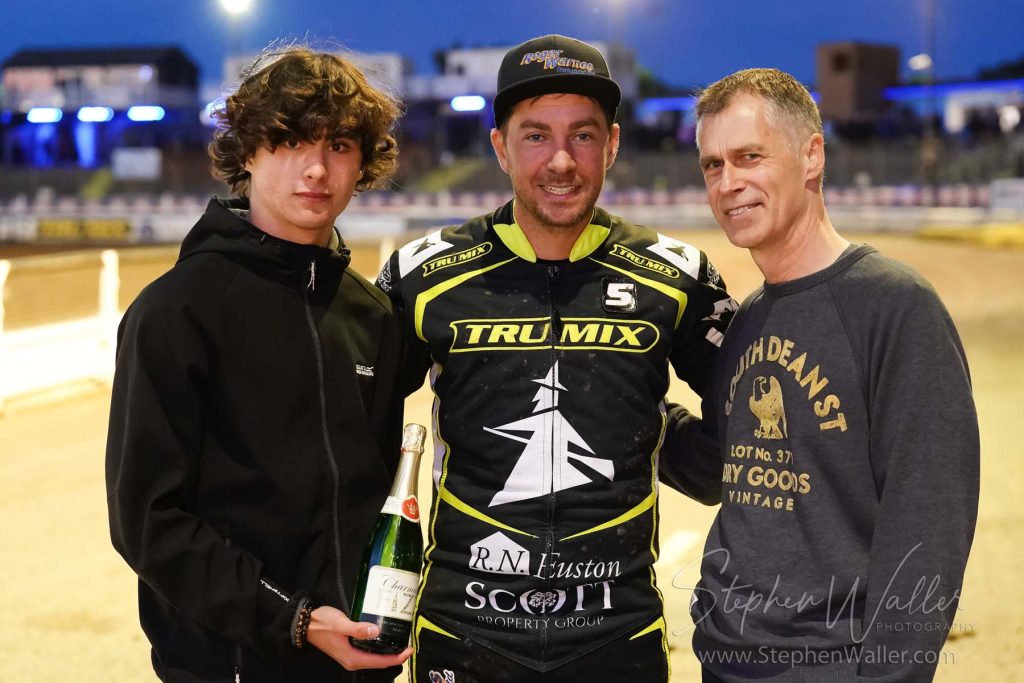 WHAT IT MEANS
The Witches bounce back from defeat last time out and pick up three league points whilst Wolves pick up a consolation point after their narrow defeat.
UP NEXT
The 'Tru Mix' Witches host the King's Lynn Stars at Foxhall Stadium on Thursday 2nd June in a Premiership fixture. Tickets can be purchased here.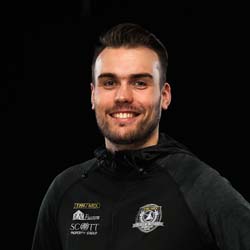 Digital Media Manager at Ipswich Speedway