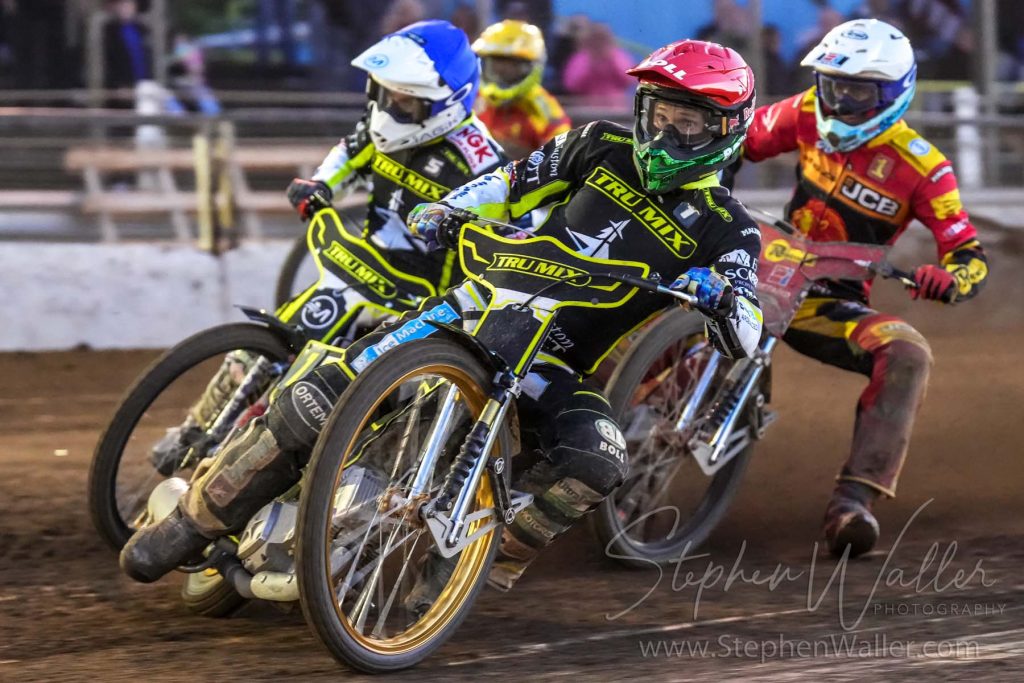 By Henry Chard
MEETING SPONSORS

A&S Aggregates Ltd – They are a trusted supplier of aggregates, landscaping materials and construction services for trade and public projects in Essex and throughout East Anglia. Since the company was founded over a decade ago, they have worked hard to achieve an unrivalled reputation for reliability and quality of service.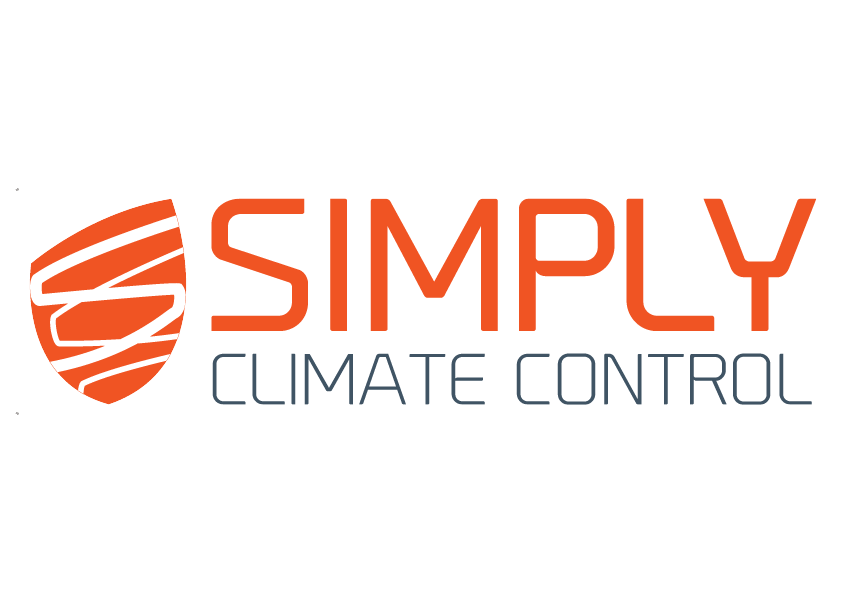 Simply Climate Control – Simply Climate Control is a progressive business specialising in the design, supply and installation of heating, ventilation & air conditioning (hvac) systems for retail, commercial, industrial & domestic spaces.
THE SCORES
IPSWICH 47: Jason Doyle 12, Ben Barker 5+1, Danny King © 6, Keynan Rew 1, Emil Sayfutdinov 13+1, Danyon Hume 9+1, Joe Thompson (RS) 1. Team Manager: Ritchie Hawkins
LEICESTER 43: Max Fricke 11, Justin Sedgmen 8+2, Richard Lawson R/R, Chris Harris © 12+2, Nick Morris 3, Jake Allen 6+1, Dan Thompson (RS) 3+1. Team Manager: Stewart Dickson
REFEREE: C. Gay
SPORTS INSURE PREMIERSHIP TABLE
| | | |
| --- | --- | --- |
| Team | Meetings | Points |
| Belle Vue | 7 | 12 |
| Wolverhampton | 6 | 9 |
| Ipswich | 6 | 8 |
| Leicester | 6 | 7 |
| Sheffield | 6 | 7 |
| King's Lynn | 6 | 5 |
| Peterborough | 7 | 2 |
THE STORY
The Ipswich 'Tru Mix' Witches edged out the Leicester Lions on Thursday night at Foxhall in the Sports Insure Premiership after a last-heat decider.
The visitors were without the injured Richard Lawson with rider replacement in operation in his absence, but they started strongly and led after the opening five races. The Suffolk side managed to turn things around in the middle part of the meeting and held a four-point lead with two to race. However, the away side levelled to take it to a last-heat decider in which Jason Doyle and Emil Sayfutdinov prevailed to give Ipswich victory. Sayfutdinov top scored with 13+1.
Justin Sedgmen won heat one for the Lions and it looked like it might be an opening heat maximum to the visitors as Max Fricke went by Ben Barker for second, but Doyle managed to split the Leicester pair on the run to the line, reducing the damage to just a 2-4. Jake Allen made the gate in heat two, but Danyon Hume bided his time to pass the Australian late on in the race in a 3-3. The away side did record a maximum in heat three though thanks to Fricke and Chris Harris. Heat four was stopped due to Nick Morris falling and he was excluded. The Witches took full advantage in the re-run as Sayfutdinov and Hume, in as a reserve switch for Joe Thompson, raced to a 5-1 to hit back immediately but the hosts found themselves 11-13 down after four heats.
Danny King went through the tapes in heat five and was replaced by the in-form Hume and the reserve produced a fine ride to win the race and hold off Grand Prix rider Fricke as the points were shared. The hosts took the lead for the first time in heat six as Doyle won and Barker came second for a 5-1. There was a good battle at the front in heat seven as Harris got the better of Sayfutdinov and with Sedgmen third it levelled the overall score. Barker got his first race win back in Ipswich colours in heat eight as Joe Thompson won the battle at the back against his twin brother Dan for a 4-2 which edged Ipswich ahead in the tie, with the score 25-23.
Hume came in for Keynan Rew in heat nine, but the race was stopped as Morris hit the deck again and was excluded. King won the re-run ahead of Dan Thompson with Hume third for a 4-2. Doyle won a shared heat 10 and Sayfutdinov did the same in heat 11. Hume was back out again in heat 12 in a reserve switch and was amongst the points with Harris leading but then fell which resulted in a heat advantage to the Lions with King in second. That left the score at 37-35 with three to race.
Sayfutdinov won heat 13 ahead of Fricke with Doyle third for a 4-2 to Ipswich. Leicester levelled the score with a maximum in heat 14 taking it to a last-heat decider. Doyle and Sayfutdinov came up trumps in heat 15 and were in a 5-1 position when Harris fell and the race was awarded, handing Ipswich a narrow win.
REACTION FROM THE BOSS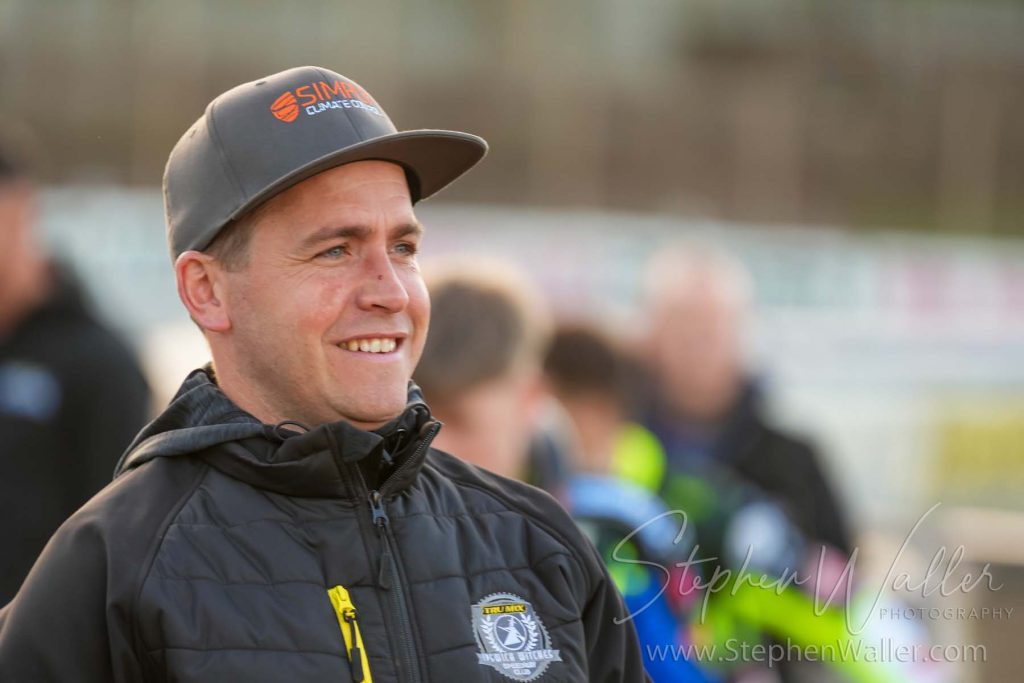 Ipswich 'Tru Mix' Witches team manager Ritchie Hawkins reflects on Thursday's win over Leicester.
"I'm pleased with another win, we certainly scraped through it and Leicester put in a great performance. They looked like a team in form and rode really well so credit to them. I think tonight was a meeting where the coin toss at the start actually played a big part in the meeting.
"I felt one and three were going to be better because four didn't look as good as the other three and it certainly proved that way. They got ahead at the start of the meeting and then when we had a run of one and three, we pulled it back and got ahead ourselves and managed to hang on until the end. Having Doyley and Emil in heat 15 fills you with confidence and they did the business again.
"Gate four didn't look like it was going to be as grippy as the other three and you certainly saw during the meeting that gate four was slicker than the other ones, so the other three had an advantage over gate four. I think if you look at the gate stats or the heat results you can probably see that.
"Danyon was brilliant at the start of the meeting, he struggles a little bit with arm pump which is not down to his fitness, he trains hard and is a fit lad, but it is one of those things he suffers with. Having an extra ride when Danny touched the tapes, it was a very important race he won, and he did such a good job at the start of the meeting. His arms locked up and we couldn't get that down by the end of the meeting and you can see that by his scores, certainly in heat 14 he got into a great position and then struggled to keep it going for four laps. It is something he has worked on his whole career, and he is trying but for him to take seven rides again probably proved a bit too much in quick succession tonight.
"Keynan had a tough night tonight, track conditions were different tonight, it has been slicker because of the threat of rain in recent weeks but there was a lot more dirt on it tonight and that was different to ride, and he struggled. That is probably the first poor meeting he has had this season but that is part of his learning and experience, and we know that is going to happen. Luckily, we still managed to get the win and going into heat 15 and having Emil and Doyley available, the best two riders in the league fills you with confidence and they did the business again."
A&S AGGREGATES & SIMPLY CLIMATE CONTROL RIDERS OF THE NIGHT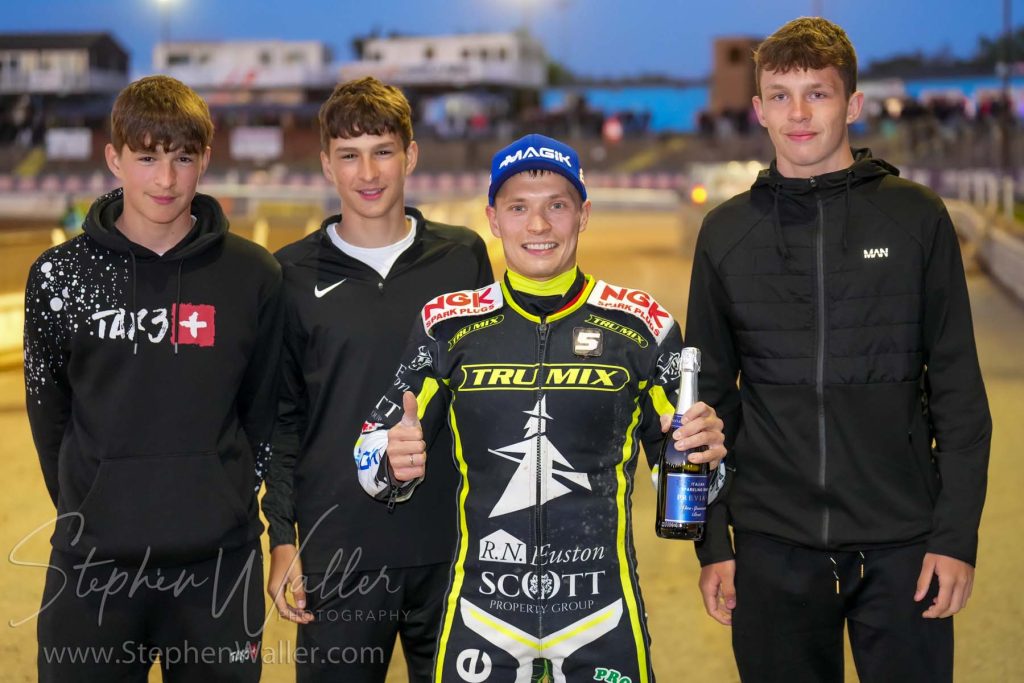 Top scorer Sayfutdinov was chosen by A&S Aggregates.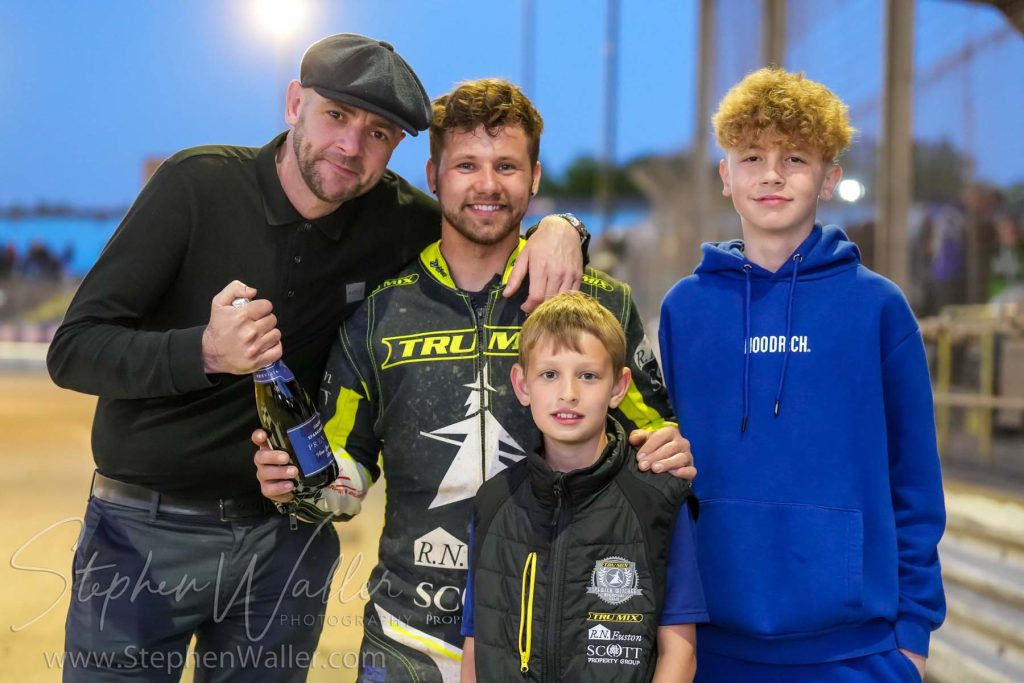 Simply Climate Control went for Hume after his performance from reserve.
WHAT IT MEANS
The two sides swap places with Ipswich going into third and Leicester dropping to fourth. The two sides meet on 8th June with the Witches taking a four-point lead in the battle for the aggregate bonus point.
UP NEXT
The Ipswich 'Tru Mix' Witches host the Wolverhampton Wolves at Foxhall Stadium on Thursday 1st June in the Sports Insure Premiership. Tickets can be purchased online in advancehere and on the gate.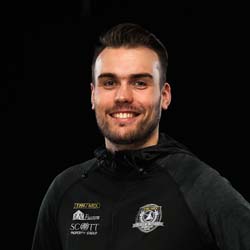 Digital Media Manager at Ipswich Speedway