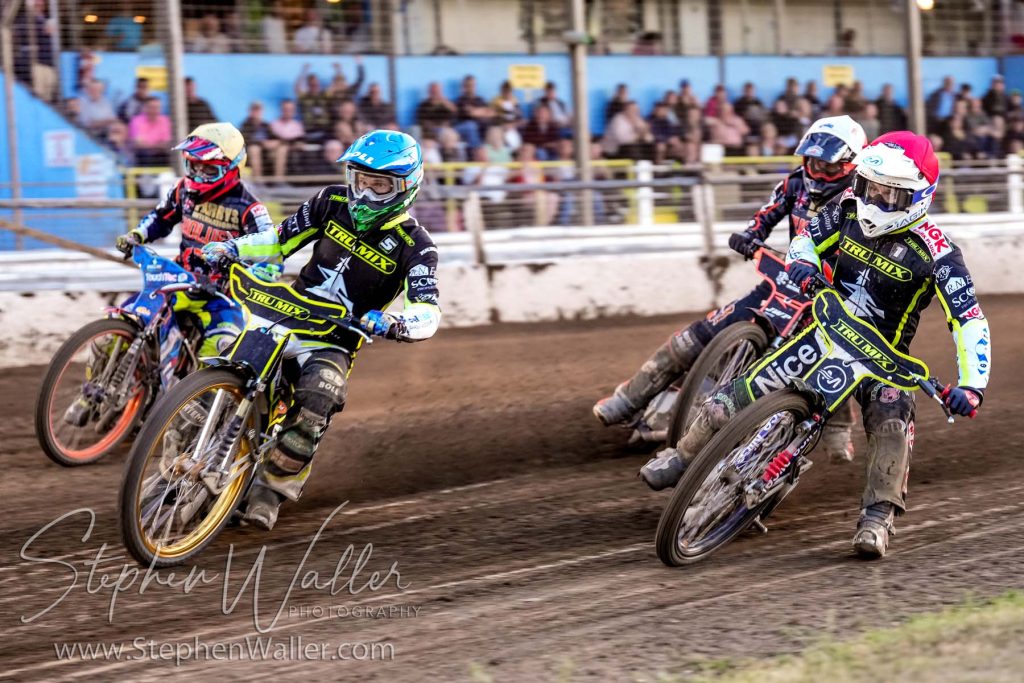 By Henry Chard
MEETING SPONSORS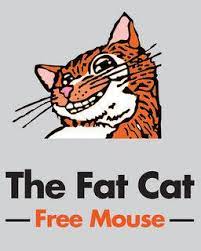 The Fat Cat Ipswich – They are a small, friendly Free House where you can enjoy a wide selection of up to twenty real ales served straight from the cask from our temperature-controlled tap room. Also, on offer are up to seven real ciders as well as a selection of gins, whiskies, rums, wines and Belgian beers. They are a pub about the beer and the people so whether it is lively debate you're after or a quiet pint in the greenery filled garden, you can find it there!
The Fat Cat Colchester – Fat Cat Colchester is a well-established free house serving a great selection of ales, wines, spirits and food. You'll be warmly greeted by their friendly atmosphere, the oak bar with a row of hand pumps advertising a selection of real ales. Above the bar, a blackboard details the wi
THE SCORES
IPSWICH 47: Emil Sayfutdinov 13+1, Erik Riss 2, Danny King © 11, Keynan Rew 3+1, Jason Doyle 13+1, Danyon Hume 5+1, Dan Thompson (RS) 0. Team Manager: Ritchie Hawkins
WOLVERHAMPTON 43: Sam Masters © 9, Steve Worrall 5, Scott Nicholls (G) 9+1, Ryan Douglas 7+2, Rory Schlein 5, Zach Cook 4+1, Leon Flint (RS) 4+1. Team Manager: Peter Adams
REFEREE: S.H. Kennett
SPORTS INSURE PREMIERSHIP TABLE
| | | |
| --- | --- | --- |
| Team | Meetings | Points |
| Belle Vue | 16 | 29 |
| Leicester | 12 | 22 |
| Wolverhampton | 13 | 20 |
| Sheffield | 12 | 17 |
| Ipswich | 13 | 15 |
| King's Lynn | 13 | 7 |
| Peterborough | 13 | 2 |
THE STORY
The Ipswich 'Tru Mix' Witches beat the Wolverhampton Wolves after a last-heat decider at Foxhall on Thursday in the Sports Insure Premiership.
The hosts were returning to action after a two-week break and were at full strength for the clash with Wolves drafting in Scott Nicholls for the injured Luke Becker as both sides started the second half of their league campaign. There was little to separate the two sides throughout although it could have been a more comfortable night for the home team with several crashes proving costly. Things were all level going into heat 15 as Jason Doyle and Emil Sayfutdinov secured the victory with a maximum, both riders top scoring with 13+1.
Wolves went in front in heat one as Sam Masters held Sayfutdinov at bay to win with Steve Worrall in third for a 2-4. The visitors doubled their lead in heat two as Zach Cook took victory ahead of Danyon Hume and Dan Thompson fell on the final lap coming out of the second turn whilst in third, resulting in the heat advantage to Wolves. Danny King produced a fine first and second turn to win heat three as the points were shared. There was action at the front and back in heat four as firstly Hume nipped up the inside of Leon Flint to take third and at the front Doyle stalked leader Rory Schlein before diving under the Wolves man late on in the race to hit the front. That meant a 4-2 to Ipswich but they found themselves 11-13 down after the opening heats.
King won heat five comfortably and Keynan Rew worked hard to get past Worrall for a point to level the overall score. The Witches looked set for a 5-1 in heat six with Sayfutdinov and Erik Riss at the front, but Riss hit the air fence on the final lap after getting out of shape on the second turn, resulting in a 3-3. Doyle won a shared heat seven before Wolverhampton edged back in front in heat eight as Worrall passed Riss to win, giving his side a 2-4 to put them 23-25 in front.
Ipswich then went in front in heat nine as King and Rew roared to a 5-1 and Sayfutdinov picked up three points in heat 10 in a 3-3. Heat 11 was awarded with Masters leading Doyle as Thompson fell at the end of the second lap whilst in third. That handed the away side a 2-4, a decision met with boos from the home crowd. Wolves guest Nicholls won heat 12 as the points were shared, leaving it level at 36-36 with three to race.
Sayfutdinov and Doyle put the Suffolk side in the driving seat with a big 5-1 in heat 13 but it was cancelled out in heat 14 as the away side hit back with a maximum despite Hume's best efforts to split the Wolves pair. With everything riding on heat 15, it was Doyle and Sayfutdinov who once again produced the goods, racing to a maximum that handed Ipswich an important win on home shale in their quest for the play-offs.
REACTION FROM THE BOSS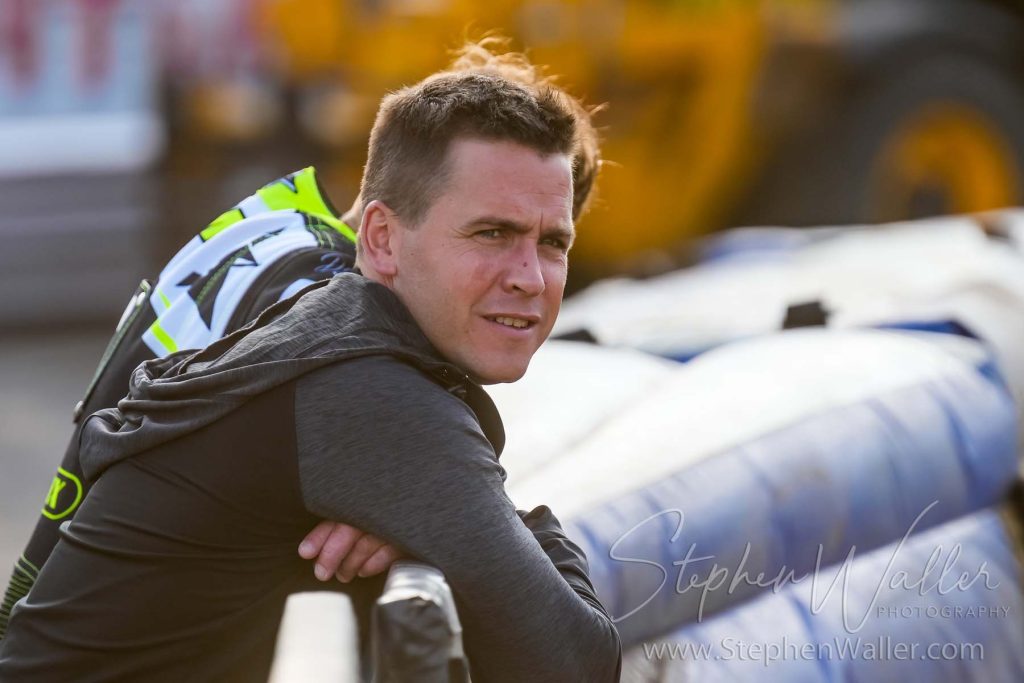 Ipswich 'Tru Mix' Witches team manager Ritchie Hawkins reflects on Thursday's win over Wolverhampton.
"We got the win in the end, we needed to get the two points on the board. I am disappointed we didn't win by more, I felt we should have won by more than that, but we put ourselves in a position where we could have lost again. We are in July now and really; we need to do better but we got away with one tonight. We are not going to keep getting away with them, we have been punished before.
"In fairness it was tricky for the boys tonight, the track produced a lot more dirt than it has done for a couple of seasons. That takes a bit of getting used to for everyone and that should in theory create some home track advantage. I think you saw with Danny; he is used to riding the track when it is like that as he has been here many years and it was more like the track it was a few years ago. The other boys who haven't ridden it like that before struggled.
"It wasn't purposely made to be difficult to ride. We walked the track, and I thought it was going to be great. From my experience of seeing many tracks at Ipswich over the last 10 years, I thought it would ride really well. Early on it was difficult for the boys but it was a great meeting. There was lots of excitement and close racing. In that sense it produced a good meeting, but it was tricky for both teams.
"Erik crashed and hurt his wrist so we will wait and see how he is tomorrow and over the weekend. I don't think it is anything serious, but you never know, so fingers crossed he will be ok with a few days of rest. It was a big shame because I thought he was going really well, especially in that race we were on a 5-1 until his crash. We all know he is a vital part of the team.
"Dan took a couple of falls, but I would be surprised if he has ridden a track with that much dirt on in his young career. I felt he did well, and it was a great experience for him, I am very happy with Dan since he has come into the team. You certainly can't label any criticism at him because every race he got stuck in and he was in there fighting. He should have had a couple of points but was caught out by the track and he had a machinery issue in his last race which caused him to crash, so that was out of his hands. It was one of those nights for Dan but for a young rider coming through, it wasn't that bad.
"It is clear we won the meeting because our three heat leaders dropped one point each. We had a lot of race winners, but we didn't manage to back them up to get a bigger win. Going into heat 15 knowing you have got the two best riders in the league makes you feel confident, but it would be a lot more pleasurable going into heat 15 knowing you don't need to win it to get two points."
FAT CAT RIDER OF THE NIGHT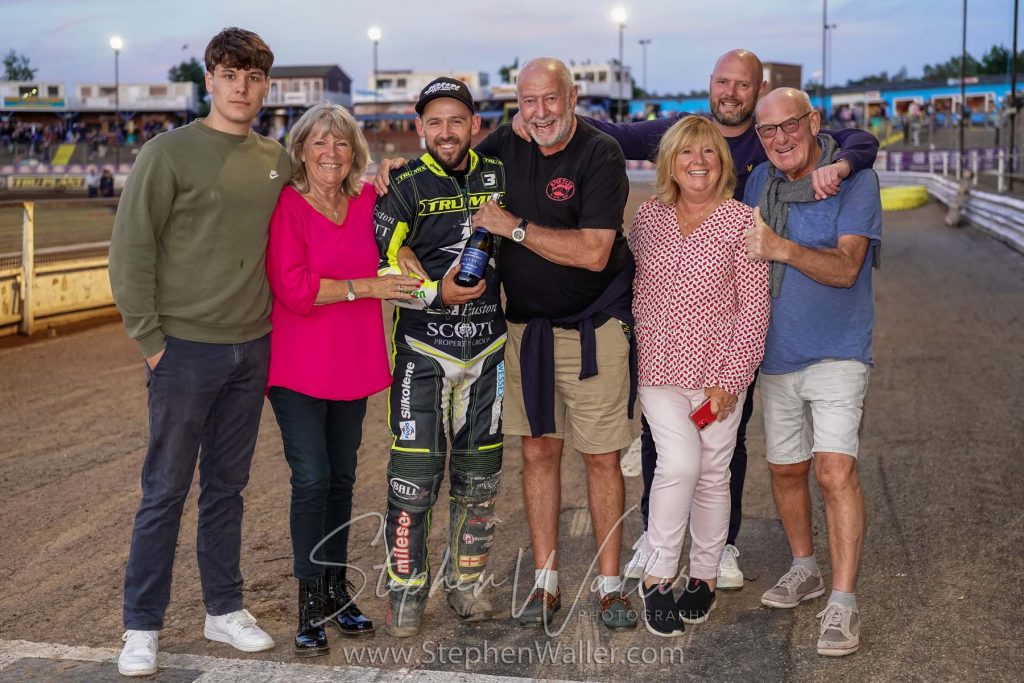 The Fat Cat chose King after he dropped just a point from his programmed rides.
WHAT IT MEANS
Ipswich stay fifth but keep pace with Sheffield in fourth whilst Wolverhampton drop to third after defeat. The Witches take a four-point lead to the West Midlands in August when the aggregate bonus point will be decided.
UP NEXT
The Ipswich 'Tru Mix' Witches travel to South Yorkshire on Monday 10th July to take on the Sheffield Tigers at Owlerton in the Sports Insure Premiership. Tickets can be purchased on the gate.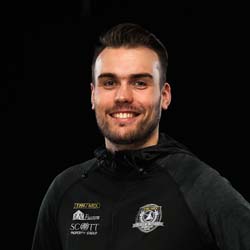 Digital Media Manager at Ipswich Speedway