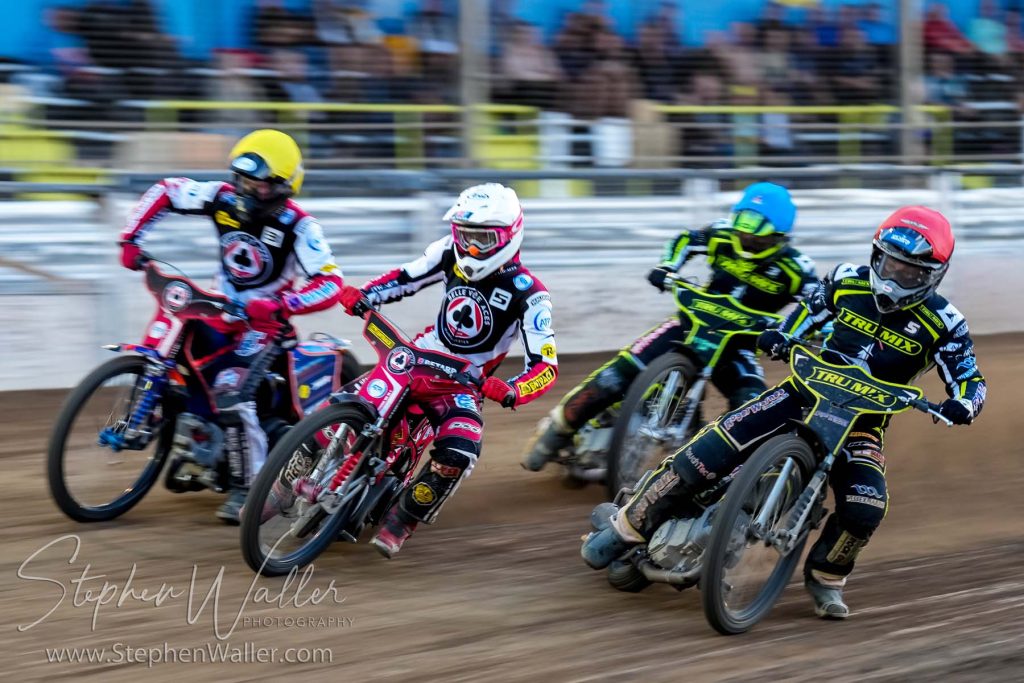 By Henry Chard
MEETING SPONSORS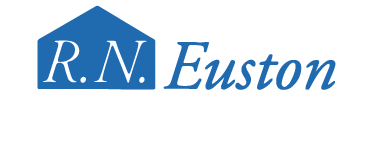 RN Euston – RN Euston Limited has supplied steel framed buildings in East Anglia for over 40 years. Established by Ray Euston the business has grown steadily over the years and now Ray works in partnership with his son Mark. The company is based in Suffolk and work all over East Anglia where they have gained a reliable reputation.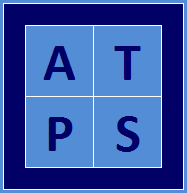 ATPS Construction – ATPS is a superior and prestigious, well-established company providing a comprehensive range of professional groundwork and construction services. They operate throughout the United Kingdom to an impressive portfolio of both domestic and commercial clients, some of whom are very high-profile players in the Hospitality, Leisure, Retail, Finance and Banking sectors.
THE SCORES
IPSWICH 50: Jason Doyle 11, Paul Starke R/R, Danny King © 9, Ben Barker 4+2, Troy Batchelor 13+3, Erik Riss 6+1, Danyon Hume (RS) 7+2. Team Manager: Ritchie Hawkins
BELLE VUE 40: Matej Zagar 5+1, Charles Wright R/R, Brady Kurtz © 10+1, Tom Brennan (RS) 5+1, Max Fricke 16+1, Zach Cook (g) 1, Norick Blödorn 3+2. Team Manager: Mark Lemon
JUNIOR CHALLENGE SCORES
IPSWICH RESERVES 13: Jacob Clouting 5, Sam Woods 2+1, Josh Warren 6, Danyon Hume R/R. Team Manager: Ritchie Hawkins
PETERBOROUGH THUNDERCATS 21: Matt Marson 4+1, Max Perry 3, Sam Bebee 9 (Maximum), Arran Butcher 5+2. Team Manager: Jason Pipe
REFEREE: C. Durno
PREMIERSHIP TABLE
| | | |
| --- | --- | --- |
| Team | Meetings | Points |
| Ipswich | 12 | 25 |
| Belle Vue | 12 | 23 |
| Sheffield | 10 | 23 |
| Wolverhampton | 12 | 21 |
| King's Lynn | 10 | 12 |
| Peterborough | 12 | 10 |
THE STORY
The 'Tru Mix' Witches returned to the top of the Premiership table with an impressive victory over the Belle Vue Aces at Foxhall on Thursday.
Both sides were affected by injuries going into the meeting with Ipswich missing Paul Starke and Belle Vue without Charles Wright and Jye Etheridge. It was the home side who started strongly and built up a 10-point lead after just four races and whilst the Aces kept on battling throughout, a home victory was never in doubt with victory sealed with two races to spare. Troy Batchelor top scored with 13+3.
Jason Doyle was a clear winner in heat one and Ben Barker worked his way through to join his partner at the front in the early stages for a 5-1 to the hosts. It was a similar tale in heat two as Erik Riss won and Danyon Hume soon got into second for another maximum. The heat advantages kept on coming as Danny King got the victory in heat three and Barker picked up a point for a 4-2. Max Fricke stemmed the tide with a win in heat four for the Aces but a 3-3 left Ipswich with a commanding 17-7 lead.
Fricke was back out in heat five for a rider replacement ride and he took the chequered flag again as his partner Matej Zagar passed both Barker and King during the race to snatch a 1-5 on the final lap that dragged the away side back into the contest. Fricke was out yet again in heat six and made it three wins in a row as he beat Doyle and Hume edged out Zach Cook for a 3-3. The away side were now dialled in, and captain Brady Kurtz was another Belle Vue race winner in heat seven as he took advantage of a mistake by Batchelor to hit the front in a shared heat. The Witches restored their 10-point lead in heat eight as Hume and Batchelor combined for a maximum to put the Suffolk side 29-19 up.
Barker made the gate in heat nine, but it was that man Fricke again who raced past the Witches rider for his fourth win of the night as the points were shared. It looked like it might be another 5-1 to the Witches in heat 10 as Doyle and Riss led the way early on, but Riss was passed by both Aces meaning a 3-3. Belle Vue boss Mark Lemon played his tactical substitute in heat 11 bringing in the unbeaten Fricke in to partner Zagar but Batchelor ensured they couldn't gain any advantage with a race win as the points were shared. It was another share of the spoils in heat 12 as King won ahead of the Aces pair, leaving the hosts in control, 10 points up with three heats to race.
It was game over for the Aces in heat 13 as Doyle and Batchelor raced to a maximum to seal the victory for the hosts. Belle Vue kept on fighting in heat 14 as both Tom Brennan and Norick Blödorn overcame early leader Hume for a maximum. Batchelor finished his night off with a fine win in heat 15 ahead of the Belle Vue pair as the Witches enjoyed the luxury of a 10-point win on home shale.
REACTION FROM THE BOSS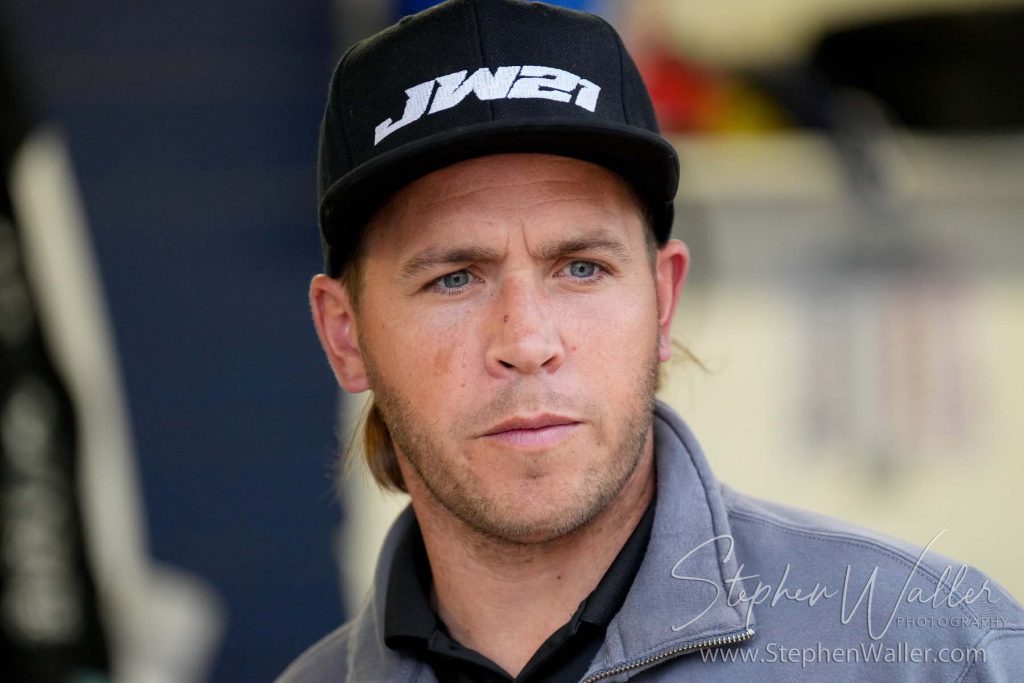 Ipswich 'Tru Mix' Witches team manager Ritchie Hawkins reflects on Thursday's win over Belle Vue.
"I'd say it is our best home performance of the season and it is obviously our biggest home win. There is still room for improvement there. Erik, Ben and Danny have left the meeting disappointed and that is half of our team. They are disappointed with things they could improve on or do better. It was a good win against a good team, but I still think there are a lot of areas to improve on.
"I think we were solid throughout and started really strongly despite them being able to use Fricke for a R/R ride and a tactical substitute. We dealt with that really well and we held ourselves together throughout the meeting better than when we have done when we have started strongly earlier in the year. I was happy with that and was really pleased with how Troy rode tonight. After his first couple of rides, he was superb at the end of the night and that was great to watch him ride like that.
"We still need to get points to make sure we finish in the top four because if Peterborough or King's Lynn went on a run, they could reel people in if we slip up. We are in a good position and are delighted to be top, it is great for everyone, and the boys are enjoying that. At the end of the day, it will all come down to the play-offs. Being top is a bonus, Sheffield have meetings in hand but it is all about getting into the play-offs and making sure we are firing on all cylinders for that.
"Starkey wasn't ready for tonight; we are hopeful with an extra week of rest he will be available for next week, but we will review that nearer the time."
RN EUSTON & ATPS CONSTRUCTION RIDERS OF THE NIGHT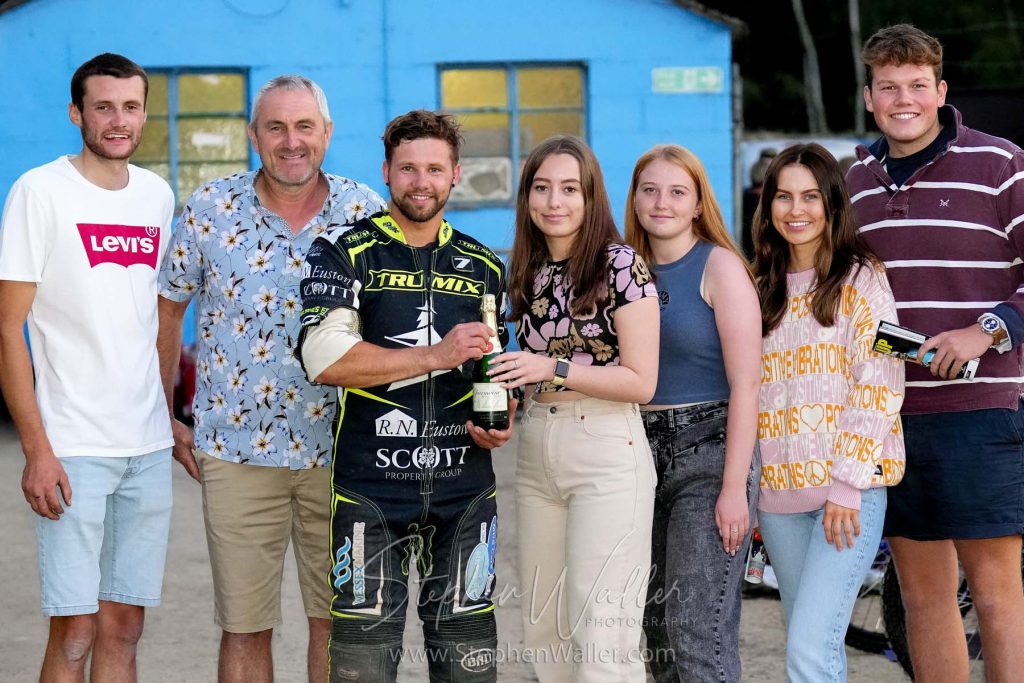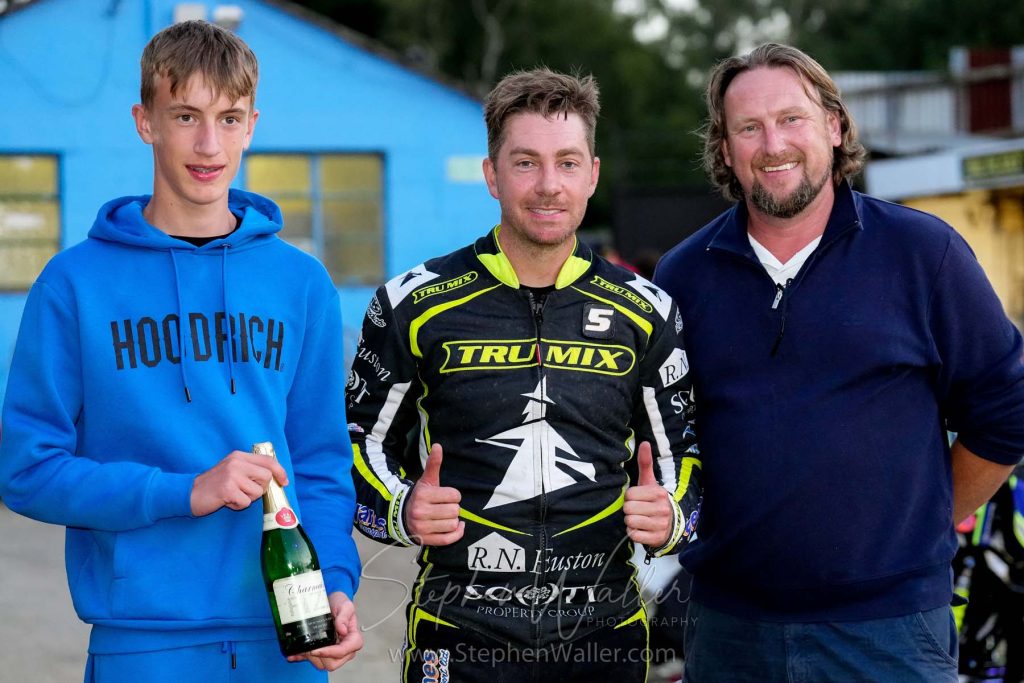 Hume was RN Euston's choice with 7+2 from reserve whilst ATPS Construction went for Batchelor who top scored 13+3 from six rides.
WHAT IT MEANS
Ipswich go top of the Premiership with these three points whilst the Aces drop to second after failing to pick up anything at Foxhall.
UP NEXT
The 'Tru Mix' Witches pairing travels to the West Midlands for Round 4 of the Premiership Pairs at Wolverhampton on Monday 18th July. Tickets can be purchased here.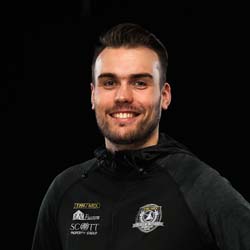 Digital Media Manager at Ipswich Speedway