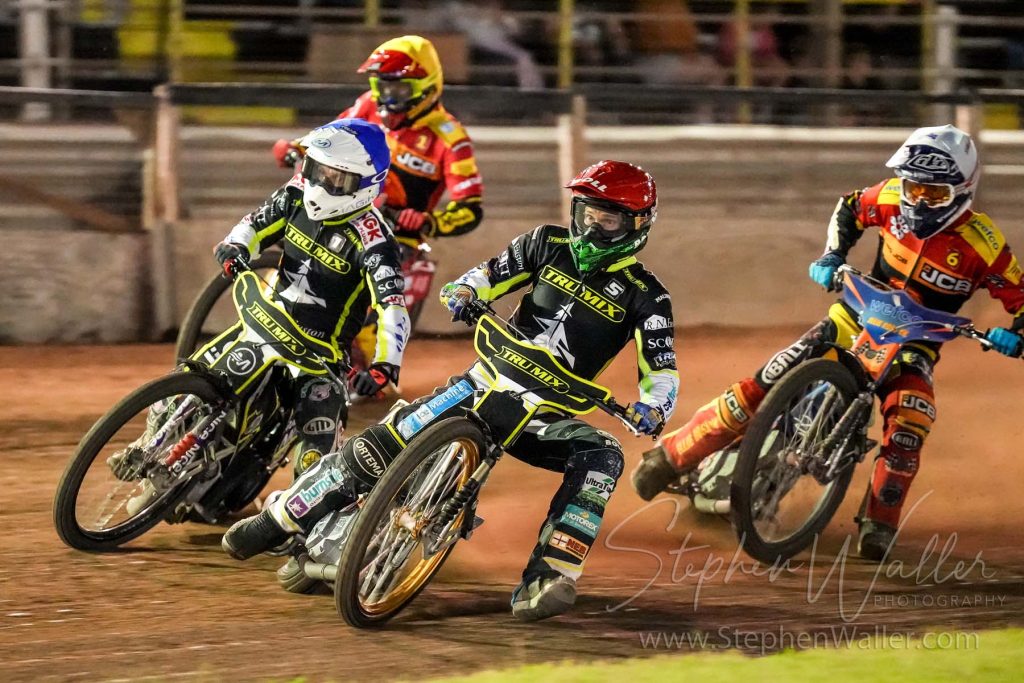 By Henry Chard
MEETING SPONSORS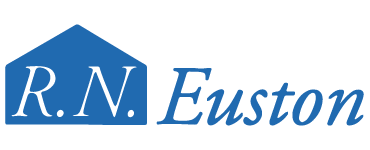 RN Euston – RN Euston Limited has supplied steel framed buildings in East Anglia for over 40 years. Established by Ray Euston the business has grown steadily over the years and now Ray works in partnership with his son Mark. The company is based in Suffolk and work all over East Anglia where they have gained a reliable reputation.
Doug Wade Insurance
THE SCORES
IPSWICH 51: Emil Sayfutdinov 11+1, Erik Riss 5+1, Danny King © 8, Keynan Rew 6+1, Jason Doyle 14+1 (Paid Maximum), Danyon Hume 4+1, Jason Edwards (G) (RS) 3+1. Team Manager: Ritchie Hawkins
LEICESTER 39: Max Fricke © 13, Richie Worrall 6+3, Richard Lawson 6, Justin Sedgmen 4+1, Craig Cook 3, Jake Allen 4+1, Drew Kemp (RS) 3. Team Manager: Stewart Dickson
REFEREE: D. Watters
SPORTS INSURE PREMIERSHIP TABLE
| | | |
| --- | --- | --- |
| Team | Meetings | Points |
| Belle Vue | 23 | 41 |
| Wolverhampton | 20 | 33 |
| Ipswich | 23 | 31 |
| Sheffield | 19 | 29 |
| Leicester | 19 | 29 |
| King's Lynn | 20 | 9 |
| Peterborough | 20 | 8 |
THE STORY
The Ipswich 'Tru Mix' Witches finished their home Sports Insure Premiership campaign with a win over Leicester on Thursday at Foxhall.
The Suffolk side were using Jason Edwards as a guest for the injured Dan Thompson whilst the visitors were at full strength. The two sides exchanged heat advantages early on, but it was the Lions who led after eight races. However, Ipswich finished strongly and ended up winning comfortably to add another two points to their tally, as well as picking up the aggregate bonus point following their 16-point win in the East Midlands. Jason Doyle top scored with a 14+1 paid maximum.
Heat one was stopped as Emil Sayfutdinov steamed under Richie Worrall on the first turn of the second lap and was excluded for bringing the Leicester man down. The Lions hit a 2-4 in the re-run as Max Fricke rounded Erik Riss to win. The Witches levelled it in heat two as Danyon Hume won and guest Edwards picked up a point. Skipper Danny King won heat three as Richard Lawson kept Keynan Rew behind him, resulting in a heat advantage to the hosts. Heat four was stopped with Ipswich on a 5-1 as Drew Kemp fell at the start of the second lap. However, the duo of Doyle and Edwards did it again in the re-run to secure the maximum and put the home team 15-9 up.
King made the gate in heat five but was passed by both Fricke and Worrall down the back straight as the visitors hit a 1-5. Sayfutdinov won a shared heat six before Doyle did the same in heat seven. The Lions then went ahead in heat eight as Kemp won and Worrall passed Riss late on for the maximum that put them 23-25 in front.
The Suffolk side responded immediately in heat nine as King and Rew hit a 5-1 of their own with the race awarded after Craig Cook fell late on in the race. There was another maximum in heat 10 as Sayfutdinov and Riss couldn't be caught, and Doyle got another victory in heat 11 in a 3-3. Leicester boss Stewart Dickson brought in Fricke as a tactical substitute for heat 12 as he duly won in a 2-4 to Leicester which made it 38-34 overall to Ipswich.
Sayfutdinov and Doyle powered to a 5-1 in heat 13 and victory was confirmed in heat 14 as both Rew and Hume were in the points behind race winner Justin Sedgmen. Worrall hit the tapes at the start of heat 15 and was replaced by Jake Allen. In the re-run, no one could stop Doyle and Sayfutdinov from hitting another maximum as Ipswich finished the night in style to keep the pressure up on their play-off rivals.
REACTION FROM THE BOSS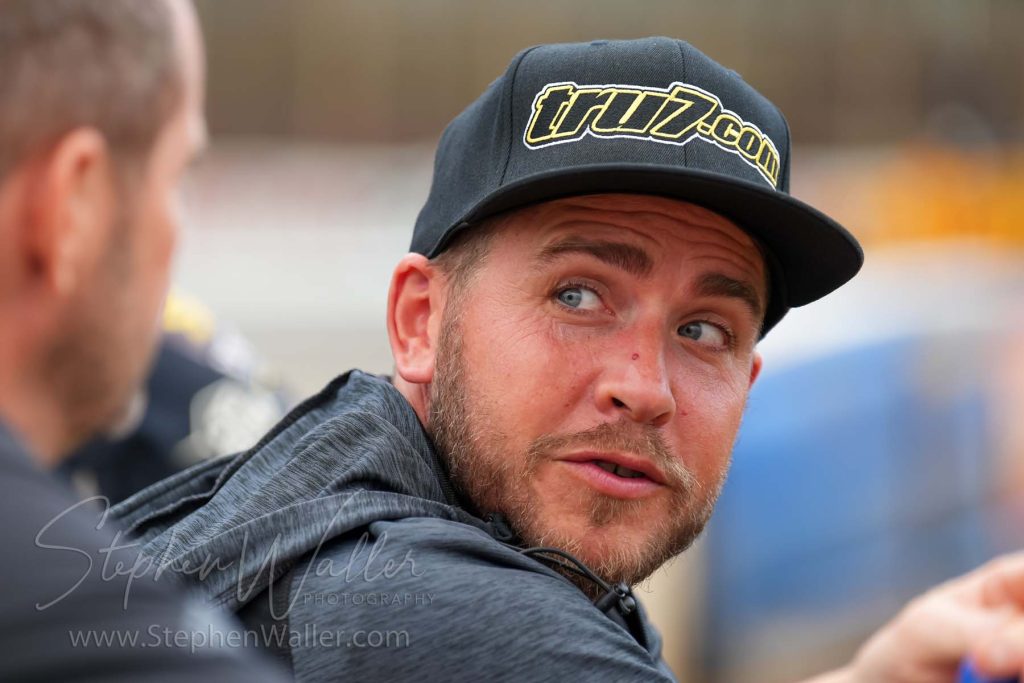 Ipswich 'Tru Mix' Witches team manager Ritchie Hawkins reflects on Thursday's win against Leicester.
"We finished our home league campaign with a solid performance, everyone scored throughout, and I was really pleased with the boys who had a bit of a duff second ride to pull it back round. It was a good result and a good performance that carries on our good run of form.
"Jason's second meeting for us and I think he did very well. I think he enjoyed being with us and we enjoyed having him. It was a good performance from him, and he is another promising British youngster that we have got coming through.
"It was another superb performance from Doyley. It was brilliant to see as ever, and he has been so good for us. This is his second year with us, and he has been terrific throughout. He didn't have to shoot off tonight, he often has to, but it was great to see him out there at 10pm in the car park with all the fans chatting to people and signing autographs. It was great for him to have the chance to do that tonight and I'm sure all the fans showed the appreciation they have for him and how loved his is here at Ipswich.
"We are third in the table and have no league meeting next week, it is whether the boys can catch us up now. They have got a massive opportunity to, and we are just hoping that they don't."
RN EUSTON & DOUG WADE INSURANCE RIDERS OF THE NIGHT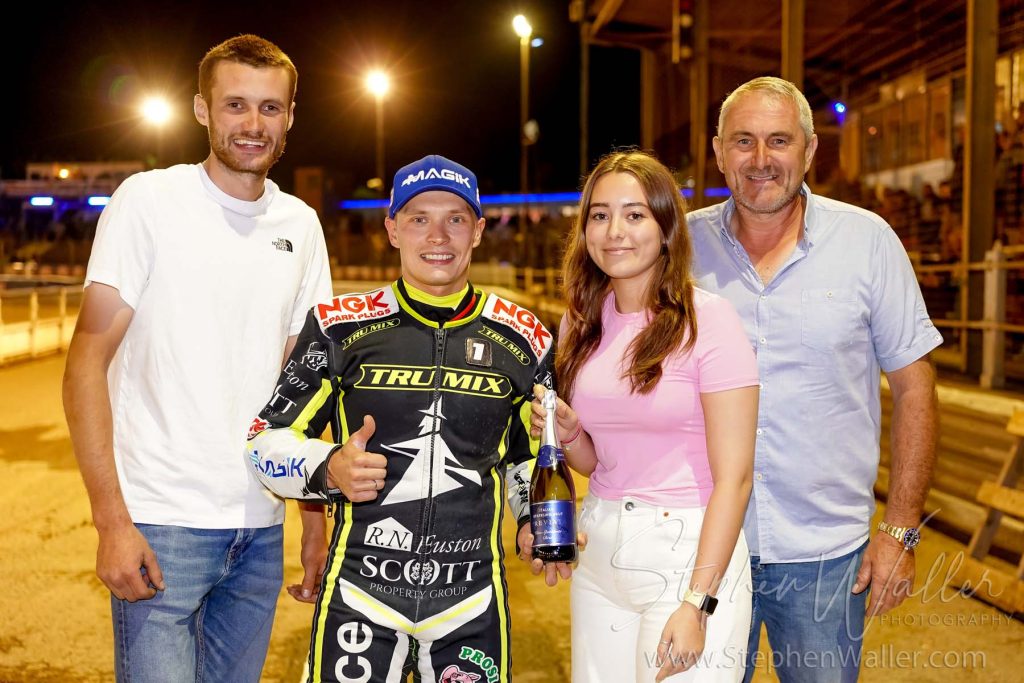 RN Euston chose Sayfutdinov who scored 11+1.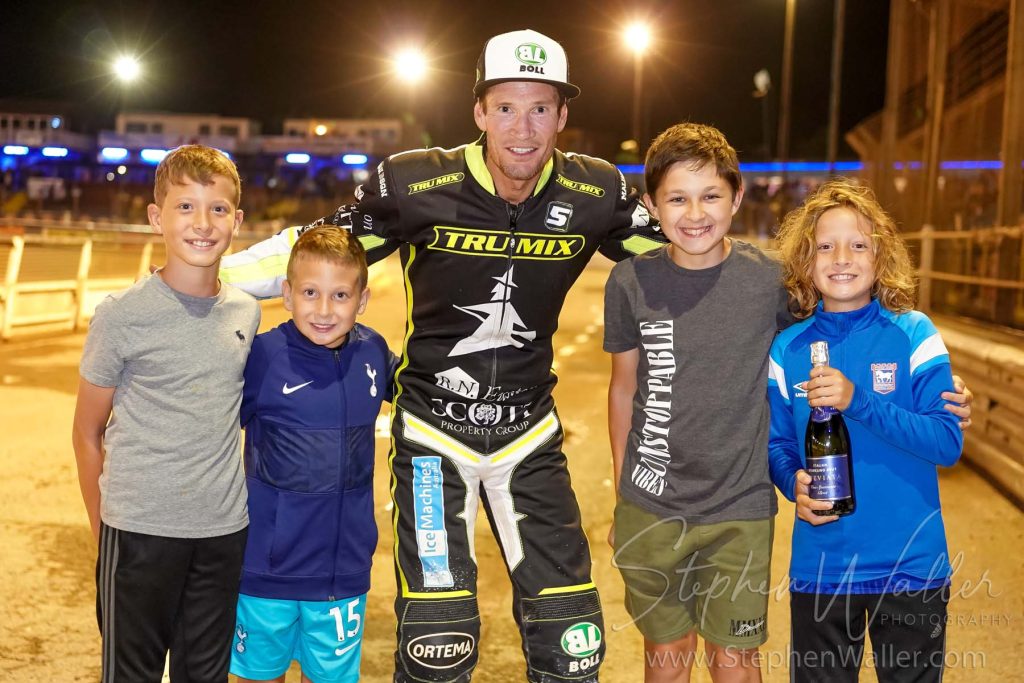 Doug Wade Insurance picked Doyle who recorded a 14+1 paid maximum.
WHAT IT MEANS
Ipswich add three points to their tally and go up above Leicester into third although they have ridden more meetings than their nearest rivals for the play-offs.
UP NEXT
The Ipswich 'Tru Mix' Witches travel to the East of England Arena to face Peterborough on Monday 28th August in the Knockout Cup. Tickets can be purchased on the gate.
Digital Media Manager at Ipswich Speedway