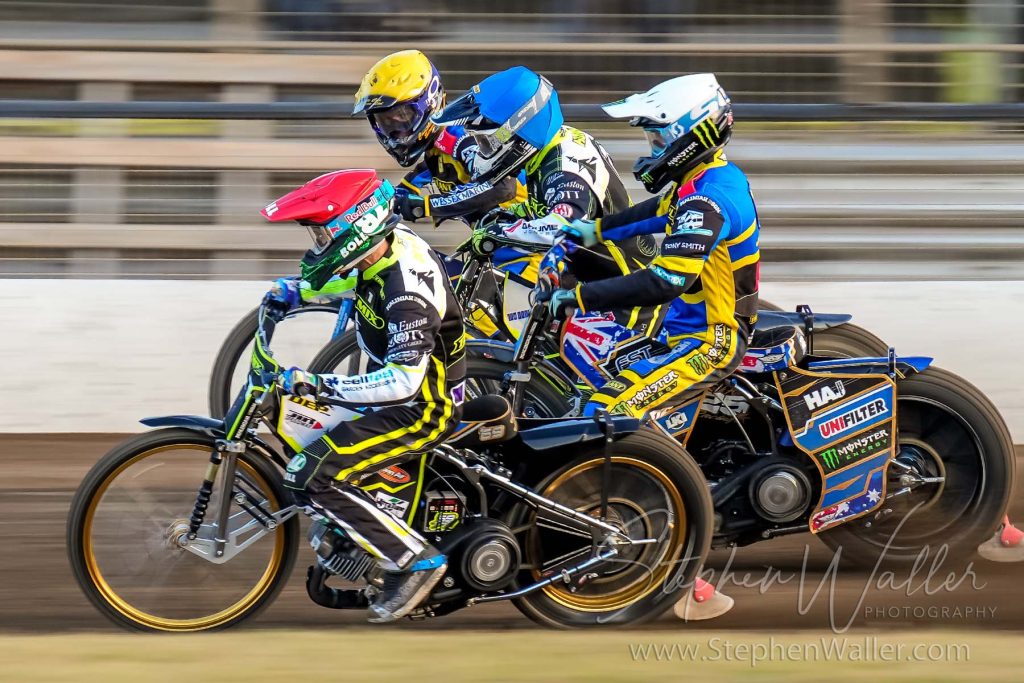 By Henry Chard
MEETING SPONSOR

Tru Mix – Tru7 is the leading supplier of ready mixed concrete in Ipswich. They offer a professional, reliable service with a range of mixer sizes from 4-8m3 along with Volumetric site batched lorries. They can supply large scale commercial or small domestic sites from our Suffolk wide locations, including a new state of the art batching facility in Kesgrave.
THE SCORES
IPSWICH 51: Jason Doyle 12, Danyon Hume 5, Danny King © 11, Ben Barker R/R, Emil Sayfutdinov 13+1, Keynan Rew 10+3, Joe Thompson (RS) 0. Team Manager: Ritchie Hawkins
SHEFFIELD 39: Tobiasz Musielak 15, Lewis Kerr 6+2, Adam Ellis 7, David Bellego 0, Jack Holder 6, Kyle Howarth © 3, Dan Gilkes (RS) 2+1. Team Manager: Simon Stead
REFEREE: C. Gay
SPORTS INSURE PREMIERSHIP TABLE
| | | |
| --- | --- | --- |
| Team | Meetings | Points |
| Belle Vue | 12 | 22 |
| Wolverhampton | 9 | 16 |
| Leicester | 8 | 13 |
| Sheffield | 8 | 10 |
| Ipswich | 10 | 10 |
| King's Lynn | 9 | 5 |
| Peterborough | 8 | 2 |
THE STORY
The Ipswich 'Tru Mix' Witches returned to winning ways with a hard-fought victory over the Sheffield Tigers at Foxhall on Monday in the Sports Insure Premiership.
The Witches lost Ben Barker on the morning of the fixture due to a back injury with rider replacement in operation in his absence. Ipswich started positively to hold a six-point lead after four races, and they kept the Tigers at arm's length throughout before extending the lead to 10 points in heat 12. A 4-2 in the final race gave some added gloss to the scoreline as the Suffolk side ended their bad run of form, in front of the Eurosport cameras. Emil Sayfutdinov top scored with 13+1.
Jason Doyle won a shared heat one from the gate and Keynan Rew did the same in heat two. The opening lap of heat three was as tight as they get as Danny King, Danyon Hume and Adam Ellis went into third turn three abreast, but it was King who prevailed ahead of Ellis with Hume picking up third for a 4-2 to the hosts. Ipswich extended their lead in heat four with a maximum from Sayfutdinov and Rew to make it 15-9 after the opening heats.
The Tigers responded in heat five with a 1-5 before Doyle won heat six ahead of Jack Holder with Hume third for a 4-2 to the home team. Ellis made a fast start in heat seven and was the early leader, but Sayfutdinov stormed under the Sheffield man going into the third turn of the opening lap and went on to take the chequered flag with Rew third for another heat advantage. Sheffield gated on a maximum in heat eight with Lewis Kerr and Dan Gilkes at the front, but Hume worked hard to split the visiting pair and reduced the damage to a 2-4, leaving the Witches 26-22 ahead.
The away team narrowed the gap further in heat nine as Holder beat King with Kyle Howarth third for the heat advantage. Doyle was pushed wide at the start of heat 10 as Ellis took the lead but the Australian wasted no time in catching the Sheffield man before diving under him to take the win and with Hume third it was a 4-2 to Ipswich. Sayfutdinov cruised to victory in heat 11 and it was another heat advantage to the Suffolk side with Rew keeping Kerr at the back. King and Rew romped home for a 5-1 in heat 12 to give Ipswich some more breathing space with a 41-31 lead.
Heat 13 was a blockbuster as all four riders exchanged positions throughout. Sheffield duo Tobiasz Musielak and Holder were in a 1-5 position early on before Doyle and Sayfutdinov relegated Holder to the back at the end of the first lap. Sayfutdinov then did well to stay on the bike and avoid Musielak, momentarily dropping to the back before getting past Holder for third again as a breath-taking race ended in a 3-3. Sheffield team manager Simon Stead put Musielak in as a tactical substitute in heat 14 and he won as the points were shared, a result that confirmed victory on the night for the home team. Musielak made the gate in the final race of the night, but Sayfutdinov was having none of it and produced one of his dive-bombs up the inside to get to the front as Ipswich ended with a 4-2 to make the final score 51-39.
REACTION FROM THE BOSS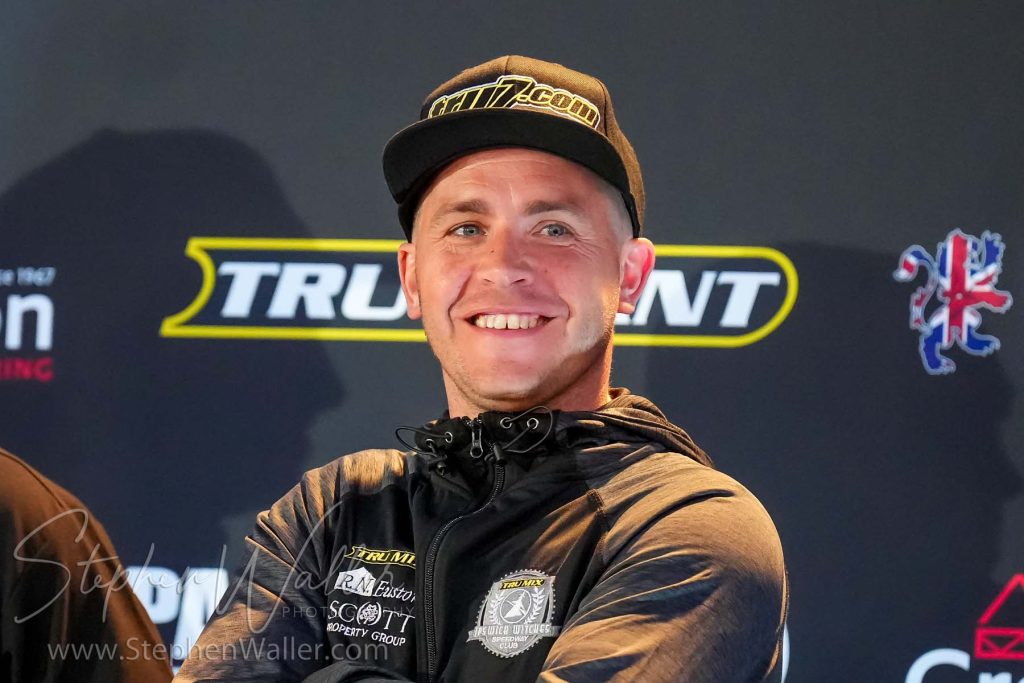 Ipswich 'Tru Mix' Witches team manager Ritchie Hawkins reflects on Monday's win over Sheffield.
"I'm really happy with the fight back from the team after last week. It was one of our best performances of the year and a much needed one. We are delighted with them.
"Keynan certainly made the most of his first meeting at reserve and showed great determination right from the off, it was a brilliant performance. I thought Danyon did really well at number two and scored some vital points. To get five from him which takes five from them, he did a great job at number two. I was delighted to see Danny only have one race where he was off the pace, but it was great to see him back on form and he can build on that now.
"There was some superb racing tonight and we have been serving up some great entertainment at Ipswich this year and it is nice for it to be shown on TV. Heat 13 is probably one of the best races you are ever going to see and a lot of it comes from our top two. When they miss the start, they do provide great entertainment.
"We were missing Ben tonight and were left in a bit of a situation where Erik (Riss), our signed rider, could go and guest for Peterborough but he is not allowed to race in that position for us until the 28-days are up. That is up on Friday and Ben hopes to be back for Sheffield on Thursday and after that we have got decisions to make on the team."
TRU MIX RIDER OF THE NIGHT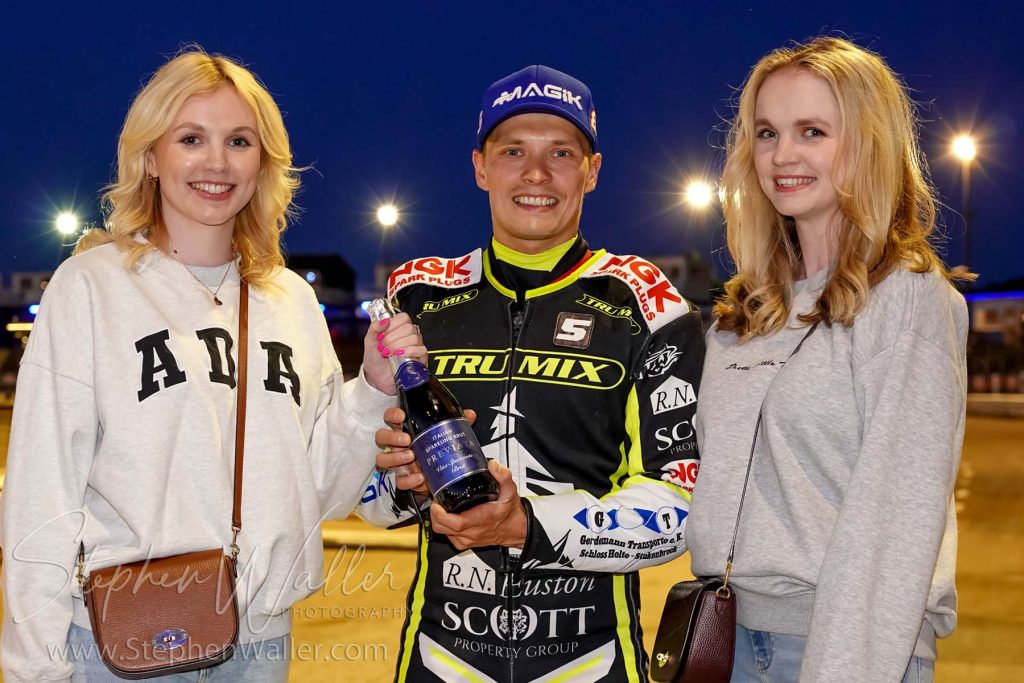 Sayfutdinov was chosen by Tru Mix after he top scored with 13+1.
WHAT IT MEANS
Ipswich pick up two points but stay fifth, level on points with Sheffield in fourth. The Witches take a 12-point lead to South Yorkshire when the two teams meet on 10th July and the aggregate bonus point will be decided.
UP NEXT
The Ipswich 'Tru Mix' Witches travel to South Yorkshire on Thursday 15th June to take on the Sheffield Tigers at Owlerton in the Sports Insure Premiership. Tickets can be purchased on the gate.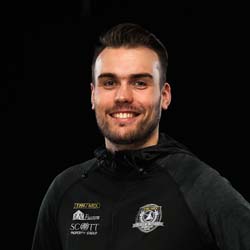 Digital Media Manager at Ipswich Speedway