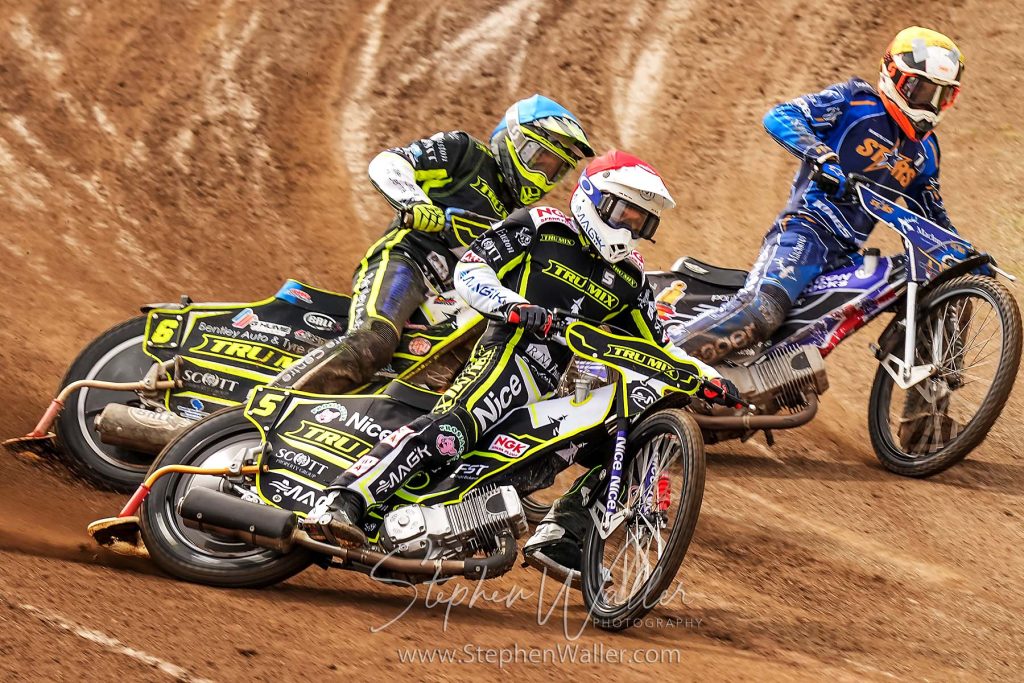 By Henry Chard
MEETING SPONSOR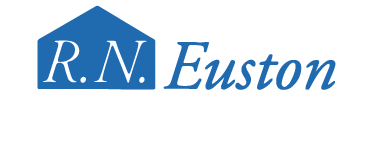 RN Euston – RN Euston Limited has supplied steel framed buildings in East Anglia for over 40 years. Established by Ray Euston the business has grown steadily over the years and now Ray works in partnership with his son Mark. The company is based in Suffolk and work all over East Anglia where they have gained a reliable reputation.
THE SCORES
IPSWICH 52: Jason Doyle 11+1 (Paid maximum), Erik Riss R/R, Danny King © 10+1, Keynan Rew 7+1, Emil Sayfutdinov 15 (Maximum), Danyon Hume 8+3, Joe Thompson (RS) 1. Team Manager: Ritchie Hawkins
KING'S LYNN 38: Nicolai Klindt © 8, Thomas Jorgensen 5+1, Frederik Jakobsen 7+2, Krzysztof Kasprzak 2+1, Michael Palm Toft 5, Kyle Howarth (g) 7+1, Jason Edwards (RS) 4+1. Team Manager: Alex Brady
REFEREE: C. Turnbull
PREMIERSHIP TABLE
| | | |
| --- | --- | --- |
| Team | Meetings | Points |
| Belle Vue | 7 | 12 |
| Ipswich | 4 | 6 |
| Wolverhampton | 3 | 5 |
| Sheffield | 3 | 5 |
| Leicester | 3 | 3 |
| King's Lynn | 3 | 2 |
| Peterborough | 5 | 0 |
THE STORY
The Ipswich 'Tru Mix' Witches eased to victory over East Anglian rivals King's Lynn on Monday afternoon at Foxhall in the Premiership.
The Suffolk were still using rider replacement for the unwell Erik Riss whilst the Stars were missing Josh Pickering due to injury with Kyle Howarth guesting in his place. The home side started the meeting in fine form and built a 12-point lead after just four races and the result was never in doubt from that moment on. Emil Sayfutdinov went through the card and recorded a superb 15-point maximum.
Jason Doyle took a tumble after a tight opening turn of heat one with all four called back for the re-run. Doyle picked himself up to win the race with partner Danyon Hume following him home for a 5-1 to the hosts. Three riders hit the deck in heat two after another tightly contested first turn but this time Howarth was adjudged to be the cause and was excluded from the race. Hume won the re-run with Joe Thompson collecting a point for a heat advantage to the Witches. Danny King won heat three as the home team recorded another 4-2 with Keynan Rew third. Sayfutdinov and Hume combined for a maximum in heat four, leaving Ipswich 12 points to the good after the opening exchanges.
The Stars got their first heat advantage of the afternoon in heat five as Nicolai Klindt beat King to the chequered flag. Heat six was a terrific watch for the bank holiday crowd at Foxhall as the King's Lynn pair led the race but Doyle had other ideas and first picked off Howarth to get into second before passing Michael Palm Toft for the race win. Sayfutdinov won heat seven with ease and it looked like being a 4-2 to the Witches but Hume seemed to have bike issues on the final lap whilst in third, meaning it ended in a 3-3. King won a shared heat eight meaning the Witches were still in total control and 10 points in front.
Frederik Jakobsen was deployed as a tactical substitute for the visitors in heat nine and whilst his partner Palm Toft won the race, Jakobsen made no impact at the back. Jakobsen was back out in heat 10 but didn't last long as he fell on the first turn and was excluded. Doyle won the re-run at a canter and Rew took advantage of Krzysztof Kasprzak's bike troubles to get into second for a 5-1 to Ipswich. Sayfutdinov roared to victory in a shared heat 11 and King's Lynn hit their first maximum of the afternoon in heat 12 as Howarth won and Jakobsen passed King to join his partner at the front, but the Norfolk outfit still found themselves 10 points down.
Doyle made the gate in heat 13 and his partner Sayfutdinov produced a superb opening lap to round everyone and take the win in style for another 5-1 to the Witches. Howarth was pushed hard by Rew in heat 14 as the points were shared. With Doyle suffering with a sore shoulder after his heat one crash Sayfutdinov and King went out in heat 15 and looked like they would end the afternoon with another maximum, but King couldn't hold off the Stars pair of Klindt and Jakobsen which resulted in a 3-3 to end the tie. Sayfutdinov took the applause of the home crowd after his immaculate performance as the Foxhall faithful celebrated a comfortable victory over their East Anglian rivals.
REACTION FROM THE BOSS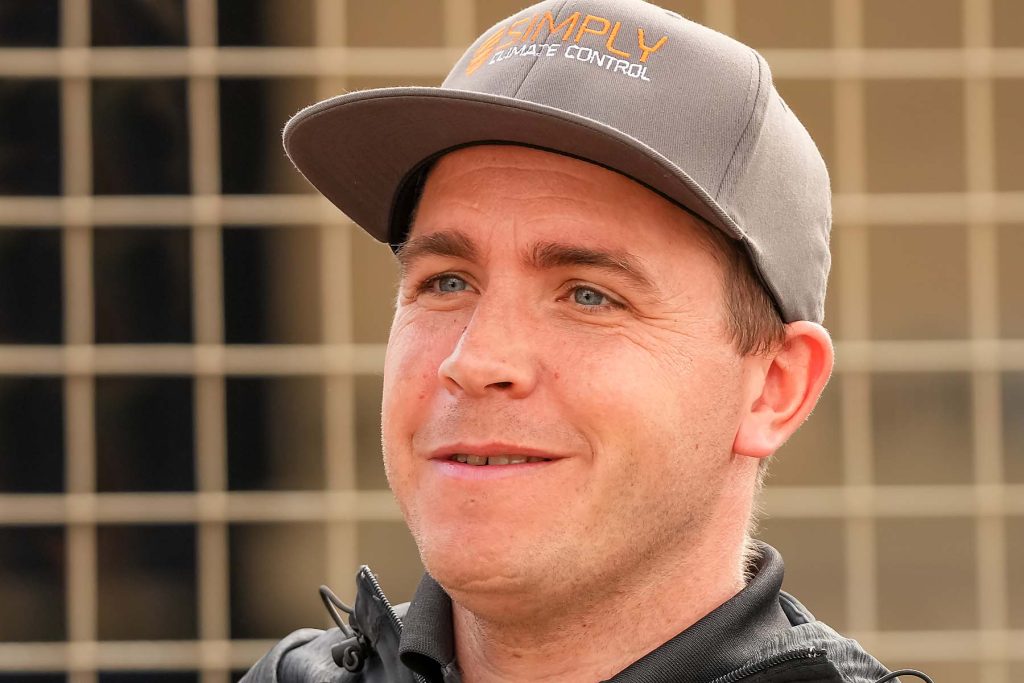 Ipswich 'Tru Mix' Witches team manager Ritchie Hawkins reflects on Monday's win over King's Lynn.
"The track was tricky again today, but we started really well, and I was really pleased with us. We looked the determined team and that is what I want to see. I am very happy with the win but for me it is not even quite half the job done as we need to win on Thursday.
"The top end were terrific again. Doyley went down hard in heat one and hurt his shoulder a little bit, but we know what we get with him, he got straight back on it, it doesn't faze him. Emil's first maximum was brilliant, it was a great performance from him. Danny started the meeting so well as well and you are kind of winning every race. Danyon was brilliant as well, so the start of the meeting was great, winning every race.
"Keynan gets better during the meeting, I think that is maybe a bit of confidence just at the start of the meeting, he takes a couple of rides to get warmed up. If we can get him going right from his first heat like he rides at the end of the meeting, then he is going to be scoring a lot of points. It was another good all round team performance, I was happy with everyone.
"We keep dealing with the rain every week, but it managed to stay away after the first couple of heats. It was a brilliant crowd, and we were well supported again. After the weekend the town has had we certainly couldn't let them down today!"
RN EUSTON RIDER OF THE NIGHT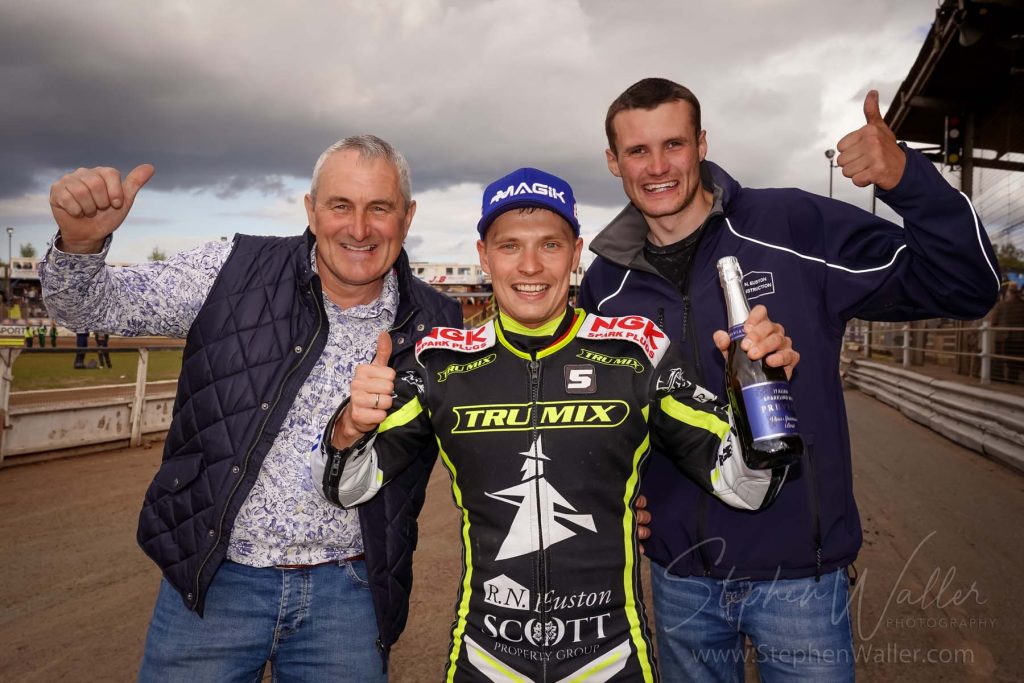 Sayfutdinov's 15-point maximum made this an easy choice for the meeting sponsors!
WHAT IT MEANS
Ipswich pick up two points and move up to second in the Premiership table whilst King's Lynn stay sixth.
UP NEXT
The Ipswich 'Tru Mix' Witches travel to King's Lynn on Thursday 4th May to take on the Stars at the Adrian Flux Arena in the Premiership. Tickets can be purchased on the gate.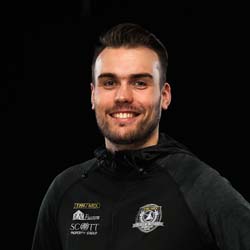 Digital Media Manager at Ipswich Speedway