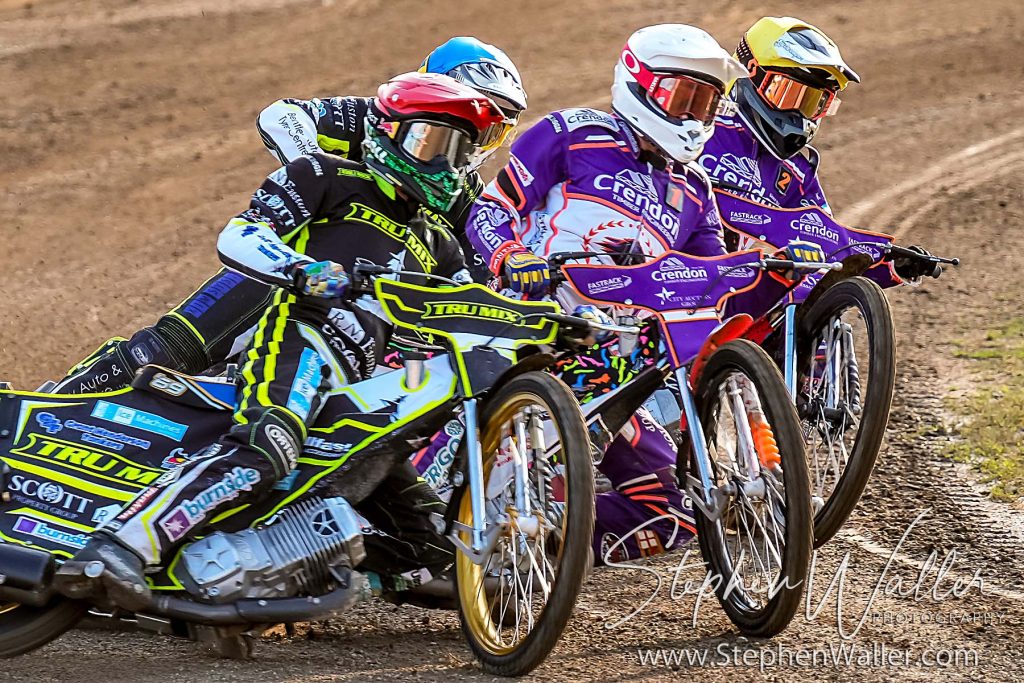 By Henry Chard
MEETING SPONSORS

Scott Properties – Scott Properties is a self-funded Land Promoter operating throughout East Anglia and the South-East of England. Working closely with Landowners and Local Authorities, they manage the land promotion and planning process from initial site identification through to the sale of consented development sites. If you own land and would like to explore the potential for development, please contact the team at Scott Properties for an initial no obligation chat.

DJ Evans – The DJ Evans Group is a family run business with a history dating back more than a century. They are East Anglia's premier independent builder's/engineer's merchant and architectural ironmonger, offering products and materials from quality assured manufacturers across the industry.
THE SCORES
IPSWICH 52: Jason Doyle 11+1 (Paid Maximum), Danyon Hume 6, Danny King © 12+1, Erik Riss 3+1, Emil Sayfutdinov 9, Keynan Rew 6+2, Dan Thompson (RS) 5. Team Manager: Ritchie Hawkins
PETERBOROUGH 38: Niels-Kristian Iversen 12+1, Ben Cook 4+2, Benjamin Basso 5+1, Richie Worrall 9+1, Vadim Tarasenko 5+2, Hans Andersen © 3, Sam Hagon (G) (RS) 0. Team Manager: Rob Lyon
REFEREE: G. Allen
SPORTS INSURE PREMIERSHIP TABLE
| | | |
| --- | --- | --- |
| Team | Meetings | Points |
| Belle Vue | 14 | 24 |
| Leicester | 11 | 20 |
| Wolverhampton | 10 | 17 |
| Sheffield | 10 | 13 |
| Ipswich | 12 | 13 |
| King's Lynn | 11 | 7 |
| Peterborough | 10 | 2 |
THE STORY
The Ipswich 'Tru Mix' Witches recorded a convincing win against Peterborough on Thursday night at Foxhall in the Sports Insure Premiership.
The home team were finally back to their full one to seven for this fixture, welcoming back Erik Riss after long-term illness. The league's bottom side kept things tight early on, but the hosts pulled clear mid-meeting for a comfortable victory which saw them pick up the points as well as the aggregate bonus point having won at Peterborough earlier in the season. Danny King top scored with 12+1.
Jason Doyle won a shared heat one before Dan Thompson enjoyed a dream home debut, winning heat two with Keynan Rew second for a 5-1 to the hosts. The Panthers hit a 2-4 in heat three and Emil Sayfutdinov won heat four in a 3-3 leaving Ipswich 13-11 in front.
The points were shared in heat five before Danyon Hume and Doyle teamed up for a maximum in heat six. The Witches made it two 5-1s on the trot in heat seven as Sayfutdinov and Rew raced to the chequered flag. Hume won heat eight with Thompson picking up third for another heat advantage, leaving Ipswich comfortably ahead at 30-18.
Niels-Kristian Iversen came in as a tactical substitute in heat nine for Peterborough, but he could only beat Riss to the line for a point as King won a 3-3. Doyle won a shared heat 10 and there was another 3-3 in heat 11 as Sayfutdinov took victory. King got another win under his belt in heat 12 with Thompson third for a home advantage that put the Suffolk side 43-29 in front.
Heat 13 looked like being 5-1 to Ipswich with Sayfutdinov and Doyle clear at the front but Sayfutdinov retired with machinery issues, resulting in a 3-3 that still mathematically confirmed the victory on the night for the Witches. Heat 14 ended in a 3-3 and King finished the evening off with a win in a shared heat 15 as the home fans celebrated a much-needed bonus point win that saw them make ground on the top four.
REACTION FROM THE BOSS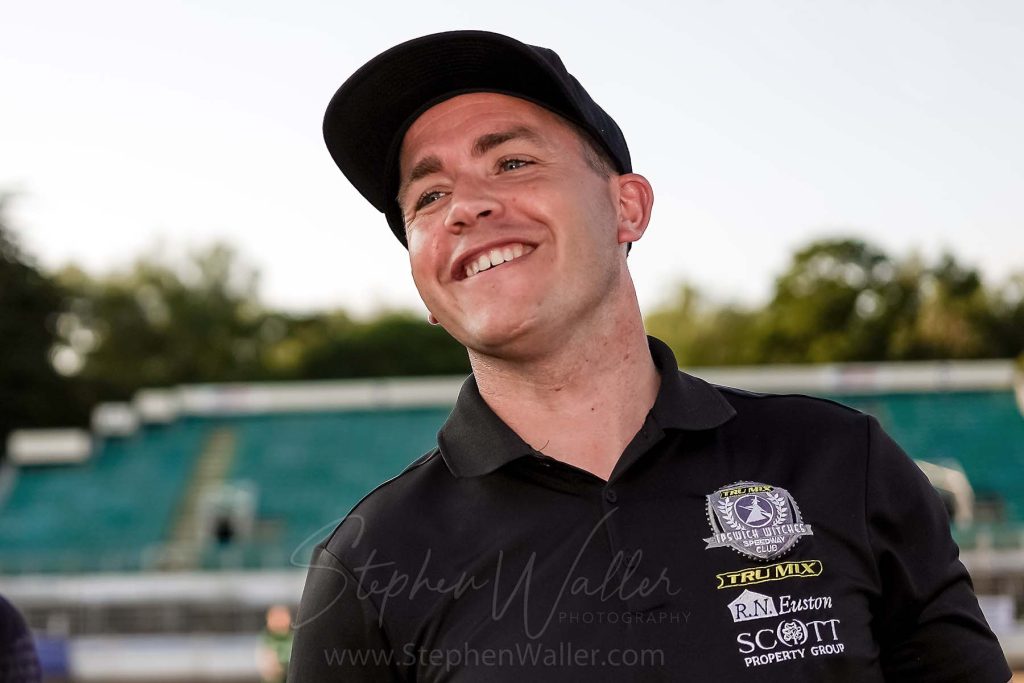 Ipswich 'Tru Mix' Witches team manager Ritchie Hawkins reflects on Thursday's win over Peterborough.
"I thought it was a professional job, you need to win against the team that is bottom of the league, and we didn't leave ourselves in any trouble. I was pleased with some of the performances which were an improvement on previous weeks, so I'm happy overall.
"I was really happy with Dan, to come out in heat two, make a start like that and win your first race on your home debut and get that straight out of the way showed that he has got a lot about him. It was very impressive and five points from your number seven is a good return.
"Danny has spent a lot of time testing this week and put a lot of work in and I thought he looked the best he has all season around here, certainly of late. Hopefully that has given him a good platform to build on going forward.
"It is good to have Erik back in the team and maybe he needs to just get laps under his belt now and get back into racing. He was lacking race sharpness and I'm sure in two weeks when we come back, he will be back to his old self. It was a good one for him to get out of the way tonight with less pressure. Now he has two weeks to build on that and get back up to speed for our next home meeting.
"When we come back, we will be starting the second half of the season and we are behind the game at the moment. We are going to need a big push now and to click into gear and build some momentum to get ourselves in the play-offs."
SCOTT PROPERTIES & DJ EVANS RIDERS OF THE NIGHT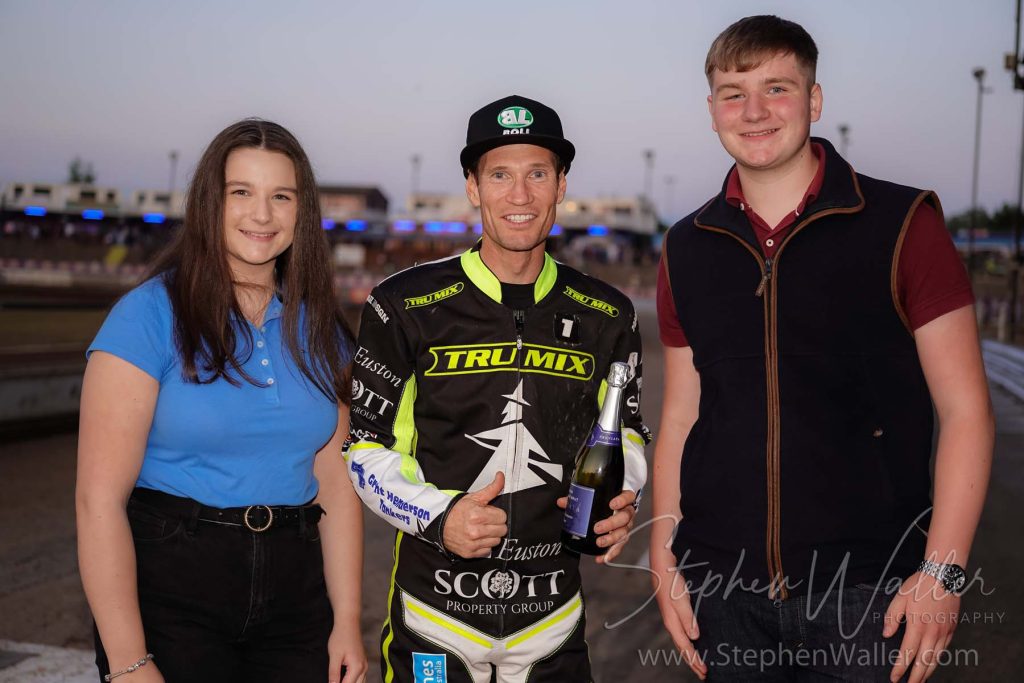 Scott Properties chose Doyle after his paid maximum.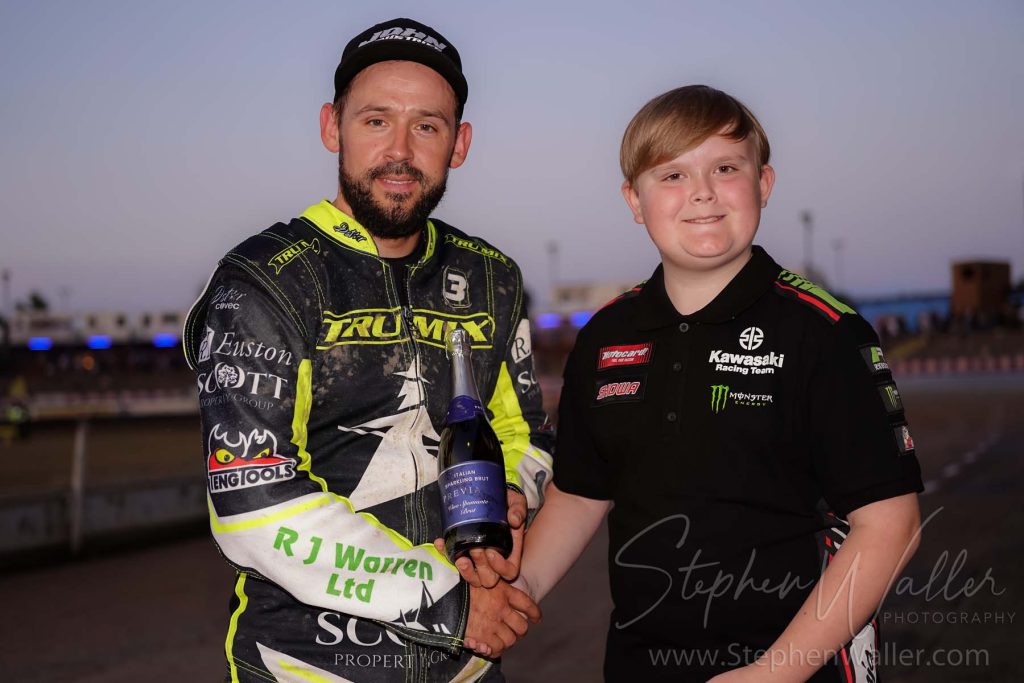 King picked up the award from DJ Evans after top scoring.
WHAT IT MEANS
Ipswich add three points to their tally after picking up the win and the bonus point, meaning they go level with fourth placed Sheffield. Peterborough stay cut adrift at the bottom of the table.
UP NEXT
A Ipswich 'Tru Mix' Witches pairing travels to the East Midlands on Thursday 29th June for the Premiership Pairs at Leicester. Tickets can be purchased on the gate and in advance online here.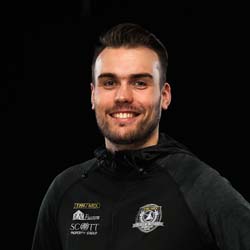 Digital Media Manager at Ipswich Speedway