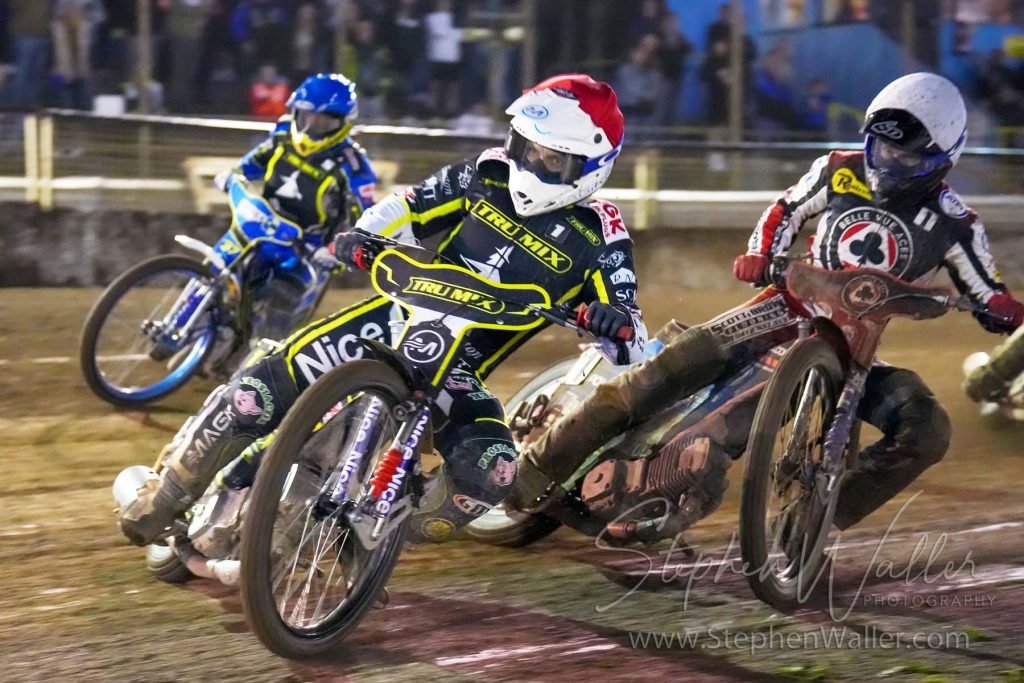 By Henry Chard
MEETING SPONSORS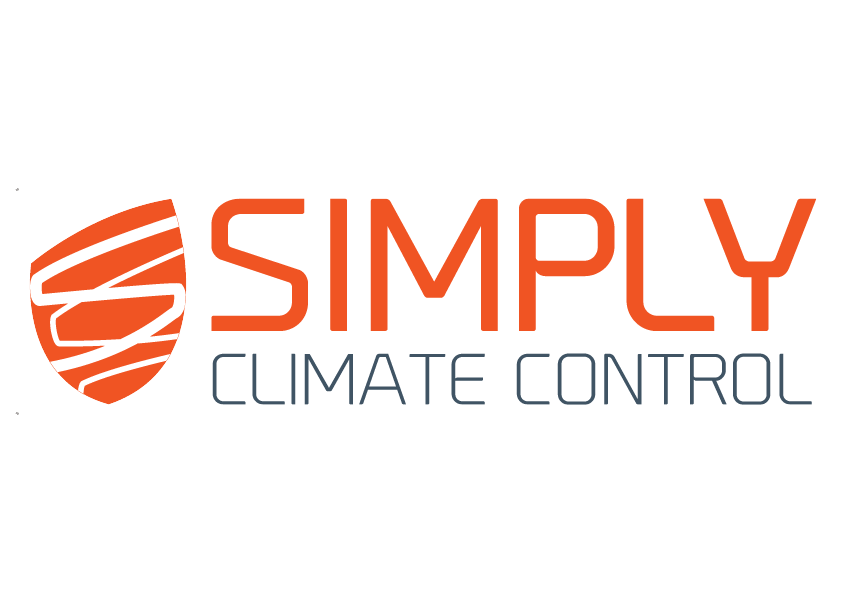 Simply Climate Control – Simply Climate Control is a progressive business specialising in the design, supply and installation of heating, ventilation & air conditioning (hvac) systems for retail, commercial, industrial & domestic spaces.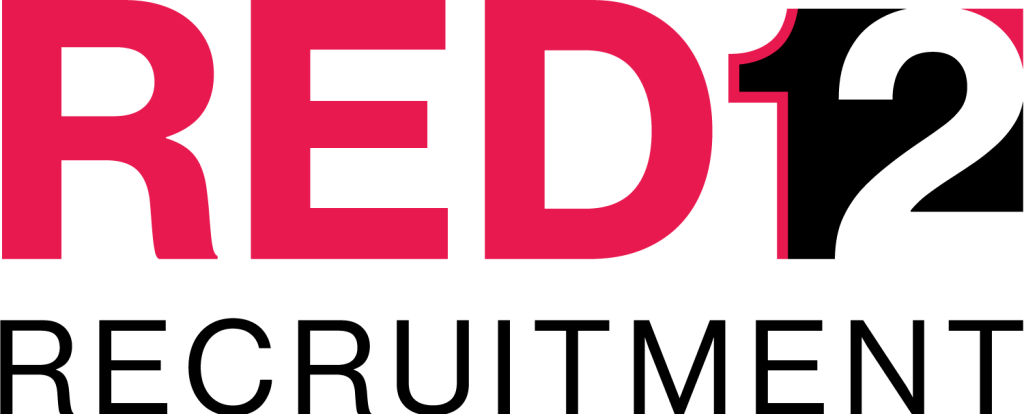 RED 12 Recruitment – RED 12 offers a one stop solution to clients and candidates alike. For their clients they can offer a complete service ranging from transport managers, traffic operators to HGV drivers, 7.5t and van drivers. They understand everybody's lifestyle is different which is why for their candidates they can offer a range of work to suit your needs, whether its l
THE SCORES
IPSWICH 54: Emil Sayfutdinov 14, Danyon Hume 3, Danny King © 10+1, Erik Riss 6+1, Chris Harris (G) 10+3, Keynan Rew 9+2, Jack Smith (G) (RS) 2. Team Manager: Ritchie Hawkins
BELLE VUE 36: Brady Kurtz © 10, Charles Wright R/R, Jaimon Lidsey 8, Tom Brennan 8+1, Dan Bewley 5, Norick Blödorn 3, Connor Bailey (RS) 2, Freddy Hodder DNR. Team Manager: Mark Lemon
REFEREE: C. Gay
SPORTS INSURE PREMIERSHIP TABLE
| | | |
| --- | --- | --- |
| Team | Meetings | Points |
| Belle Vue | 24 | 44 |
| Wolverhampton | 24 | 38 |
| Sheffield | 24 | 37 |
| Ipswich | 24 | 34 |
| Leicester | 24 | 34 |
| Peterborough | 24 | 20 |
| King's Lynn | 24 | 9 |
PLAY-OFF DRAW
SEMI-FINALS
First Leg: Ipswich 54-36 Belle Vue. Second Leg: Belle Vue vs Ipswich (Sep 25)
First Leg: Wolverhampton vs Sheffield (Sep 25). Second Leg: Sheffield vs Wolverhampton (Sep 28)
THE STORY
The Ipswich 'Tru Mix' Witches raced to a remarkable 54-36 win over reigning champions Belle Vue on Thursday night at Foxhall in the first leg of their Sports Insure Premiership play-off semi-final tie.
The hosts were without the talismanic Jason Doyle for the crucial clash after his crash at the Danish Grand Prix with Chris Harris guesting in his place and Jack Smith was guesting for the injured Dan Thompson at number seven. The Aces were missing Charles Wright with injury and were using rider replacement at number two. The Suffolk side started as they meant to go on and dominated the tie from start to finish to build a commanding 18-point lead ahead of the second leg at the National Speedway Stadium on Monday. Emil Sayfutdinov top scored with 14 points.
Sayfutdinov won heat one and Danyon Hume settled in third for a Witches 4-2. Norick Blödorn won heat two and it looked like being a 3-3 until Smith fell whilst in third, resulting in a heat advantage to the visitors. Danny King won heat three and was joined early on by Erik Riss in second, but Tom Brennan split the home pairing to limit the damage to a 4-2. Blödorn made the gate again in heat four, but Harris rounded him on the opening lap and Rew nipped up the inside for a 5-1 which put Ipswich 15-9 up.
Riss and King made superb gates in heat five and Brady Kurtz briefly got past King into second on the third lap but ran wide and allowed the home skipper back past for another maximum. Sayfutdinov was a comfortable winner again in heat six and as was the case in heat one, Hume settled into third for another Witches heat advantage. Harris was flying again in heat seven and took victory in a shared heat. Jaimon Lidsey was a clear winner in heat eight but there was an almighty battle behind him. Smith battled his way into second and Rew did likewise getting into third, but Connor Bailey had other ideas and worked his way past both Witches late in the race, but Smith wasn't done and fought back into second as you could throw a blanket over the three riders on the finish line. It finished in a 2-4 to Belle Vue and left the score 29-19.
King blasted to another victory in heat nine and Riss picked up third for a 4-2 to the home team. Sayfutdinov was untroubled in heat 10 and once again it was Hume who rode well in third to provide another heat advantage to the hosts. Kurtz provided a rare race win for his side in heat 11 but it ended in a 3-3. Lidsey was another race winner for the away side in heat 12 but again it was a share of the points with the Witches in control at 43-29.
Sayfutdinov won again in heat 13 and was joined by Harris for a big 5-1 with the Aces unable to land a blow on the Witches pair. Brennan won heat 14 but once again couldn't be joined by a teammate in the points, meaning a 3-3. Kurtz won the final race of the night to ruin Sayfutdinov's maximum and it could have been a 2-4 to the visitors but Harris lined up Lidsey and flew past the Aces man for third to end the night with a 3-3 and give Ipswich a commanding lead to take to Manchester on Monday for the second leg.
REACTION FROM THE BOSS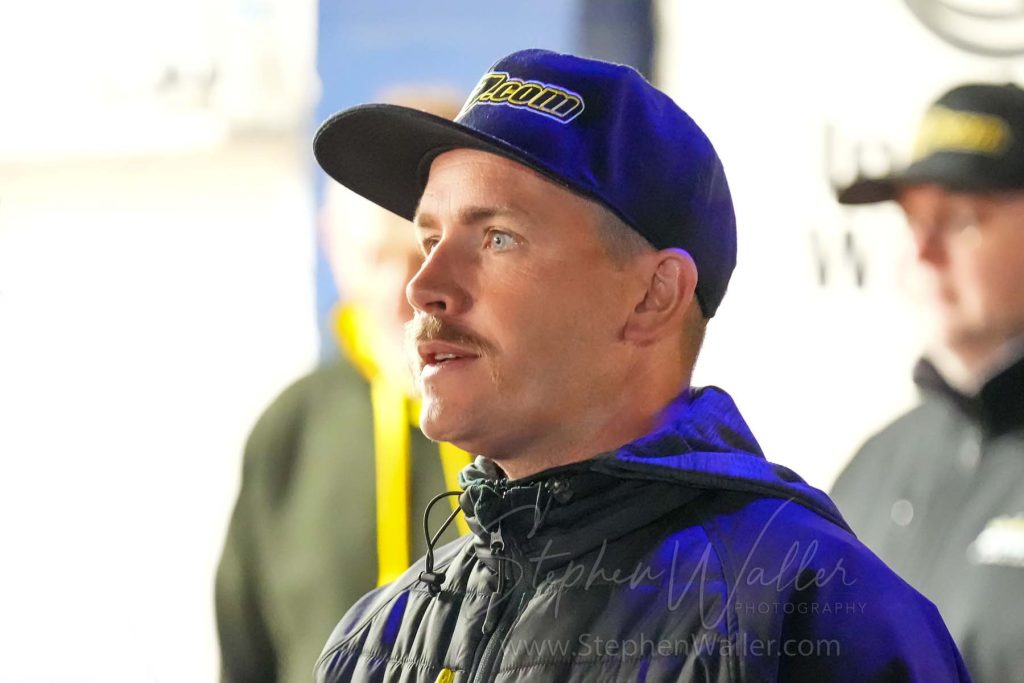 Ipswich 'Tru Mix' Witches team manager Ritchie Hawkins reflects on Thursday's win against Belle Vue.
"It was as good a performance and result as we could have hoped for. We had two guests come in who both performed very well and fitted straight into the team. We have built up some great momentum here at Foxhall and some home track advantage. Conditions were wet from all the rain we have had but we showed our determination to get stuck into the dirt and race for the cause. I'm delighted with every single one of them and it was a brilliant result.
"Doyley was a big loss, and you can't replace him and what he has done for the club in the last two years, he has been exceptional. Chris came in and when you see him win heat four, you know he is going to ride well in that sort of form, and you know you have got as good a replacement as you could hope for. That gave everyone a boost and it didn't bring everyone down; we are a good roll and have had our backs against the wall all season and we have dealt with it very well. As we have come through that we are very mentally strong, and we certainly proved that tonight.
"I thought Jack Smith put in a great performance. We have had a lot of number sevens here over the last few years and not many have got stuck in like he did in his first race. He doesn't know the track well, but he put everything out there for us. He looked good in heat two until he made a slight mistake until he got caught out. I am really happy with him, he was down to do the Belle Vue meeting which he will be doing Monday and he showed he was keen to race, and I like that, that impressed me his keenness to race for us. I felt when we were told we couldn't use Joe (Thompson) who we have using for a lot of this season, I felt he deserved to have a go and he certainly impressed.
"We are in great form and are on a roll. Confidence is high and we go into Monday's meeting at Belle Vue with a nice lead but Belle Vue are more than capable of turning that around, they are formidable on their home track. They are the reigning champions and have been the best team all year and have beaten a lot of teams by more than 18 points over the last couple of seasons. Yes, we are in good position, as good as we could have hoped for, but Monday is going to be tough, and we are going to need to perform as good as we have been over the last few weeks if we want to get through. It is still a big ask on Monday, we are in a good position, but we are certainly not through. We have got 15 very tough heats to go, and I think they will know they are capable of beating teams by 18 points on their home track and we will need to be at our very best again on Monday to progress."
SIMPLY CLIMATE CONTROL & RED 12 RECRUITMENT RIDERS OF THE NIGHT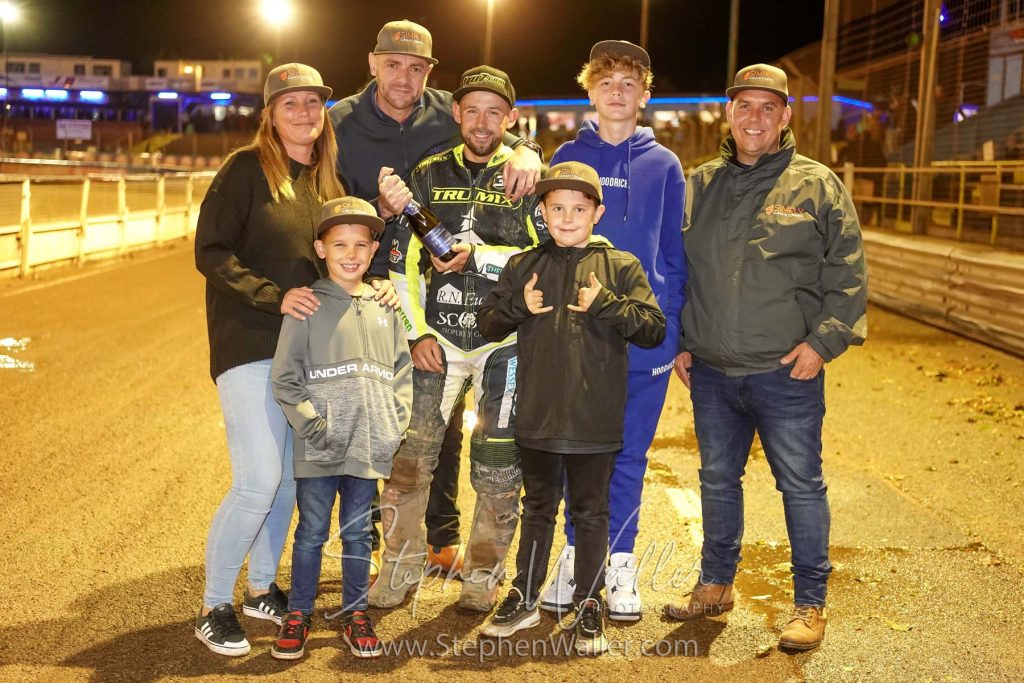 Simply Climate Control chose captain King who scored 10+1 from four rides.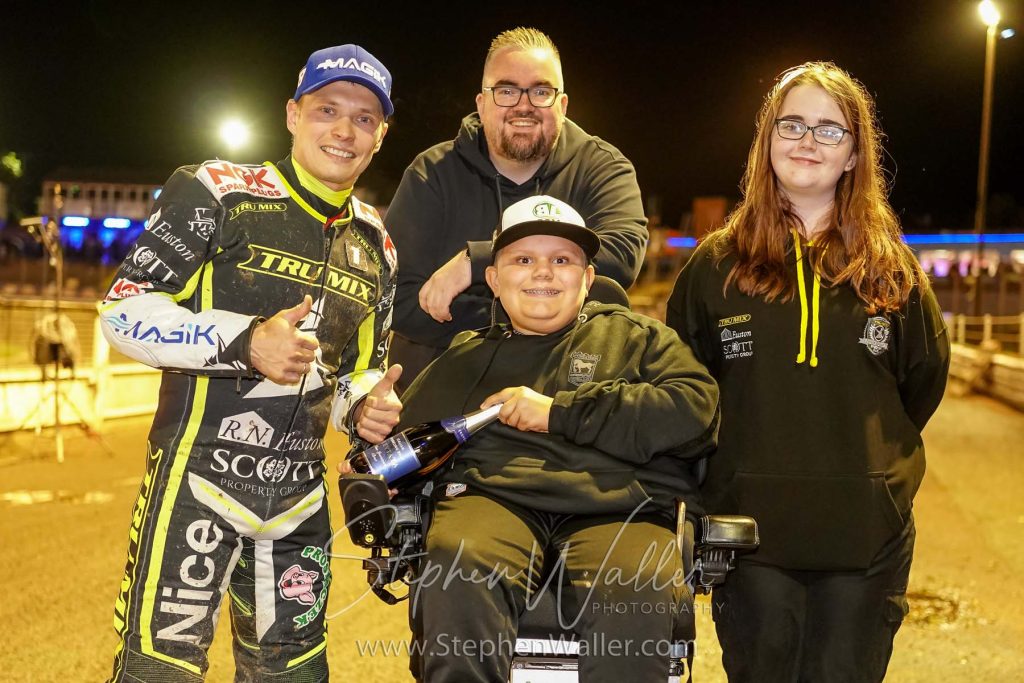 Red 12 Recruitment picked Sayfutdinov who dropped just one point from five rides.
WHAT IT MEANS
Ipswich take a healthy 18-point lead to Manchester on Monday where they take on the Belle Vue Aces in the second leg of this play-off semi-final.
UP NEXT
The Ipswich 'Tru Mix' Witches travel to Manchester on Monday 25th September to take on the Belle Vue Aces at the National Speedway Stadium in the second leg of a Sports Insure Premiership play-off semi-final tie. Tickets can be purchased on the gate and in advance here.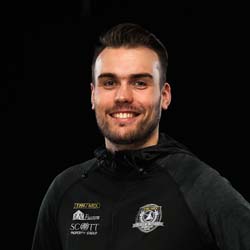 Digital Media Manager at Ipswich Speedway