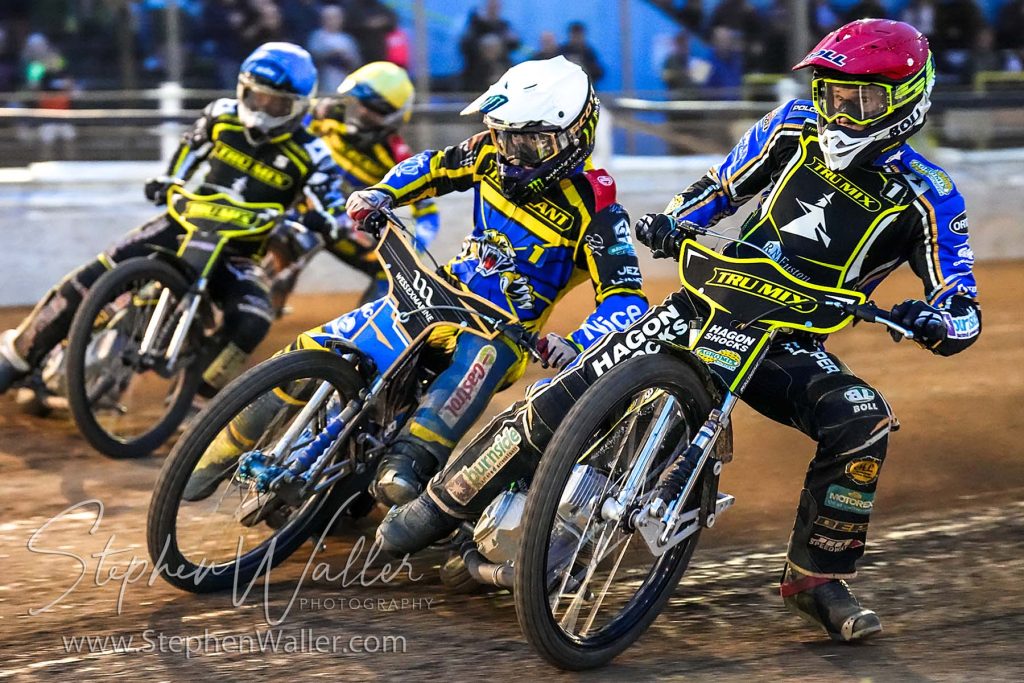 By Henry Chard
MEETING SPONSORS

Tru Mix – TRU7 is Ipswich's biggest supplier of concrete. They offer a professional service with up to 8m drum ready mix or volumetric delivery on commercial and domestic loads, supplied from their state-of-the-art batching plant in Kesgrave. Dry and lean mix available to collect.

Bentley Auto & Tyre Centre Ltd – At Bentley Auto & Tyre Centre, they offer a huge range of services for all kinds of makes and models and as one of the top tyre garages they can service local areas like Bentley, Colchester, Brightlingsea, Frinton and other local villages.
THE SCORES
IPSWICH 54: Jason Doyle 15 (Maximum), Paul Starke R/R, Danny King © 9, Tom Brennan (g) 8, Troy Batchelor 8+3, Erik Riss 12+1, Danyon Hume (RS) 2+1. Team Manager: Ritchie Hawkins
SHEFFIELD 36: Jack Holder 6+1, Kyle Howarth © 6+1, Adam Ellis 12, Craig Cook 3, Tobiasz Musielak R/R, Justin Sedgmen 9+1, Connor Mountain (RS) 0. Team Manager: Simon Stead
REFEREE: M. Bates
PREMIERSHIP TABLE
| | | |
| --- | --- | --- |
| Team | Meetings | Points |
| Ipswich | 13 | 28 |
| Belle Vue | 12 | 23 |
| Sheffield | 11 | 23 |
| Wolverhampton | 12 | 21 |
| King's Lynn | 10 | 12 |
| Peterborough | 12 | 10 |
THE STORY
The 'Tru Mix' Witches strengthened their position at the top of the Premiership with a strong display against Sheffield at Foxhall on Thursday.
Ipswich went into the meeting without the injured Paul Starke and Ben Barker with rider replacement in operation at two and Tom Brennan in as a guest for Barker whilst Sheffield were using rider replacement for Tobiasz Musielak. There was little to separate the two sides in the first half of the meeting with the Witches holding a two-point lead after eight races, but the hosts went up a gear after that and ran out comfortable winners on the night. Jason Doyle top scored with a 15-point maximum.
Doyle won a shared heat one to get things started and the hosts recorded the first heat advantage in heat two as Erik Riss won ahead of Justin Sedgmen with Danyon Hume holding third. Skipper Danny King beat Adam Ellis in heat three as Brennan picked up another point for a 4-2 to the home side. Sedgmen came in as a reserve switch in heat four and duly won as Troy Batchelor had to work hard to get the better of Kyle Howarth for second, meaning a first heat advantage of the night to the visitors making it 13-11 after four heats.
King took another victory in heat five ahead of Jack Holder as guest Brennan did excellently to get into third on the final lap for another Witches 4-2. Heat six had the home fans on their feet as Doyle made his way past both Sedgmen and Ellis in fine style to prevent a Sheffield maximum as the heat ended in a 3-3. Heat seven started badly for the Suffolk side as Batchelor touched the tapes and was excluded with Hume coming in as a replacement. Ellis won the re-run ahead of Riss as Craig Cook pinched a point from Hume on the line for a 2-4 to the away side. Howarth won a shared heat eight leaving the tie finely poised at 25-23 to Ipswich.
King was enjoying arguably one his best meeting of the season so far and won again in heat nine as Cook got the better of Brennan to split the home pairing and limit the hosts to a 4-2. However, there was breathing space for the Witches after heat 10 as Doyle and Batchelor raced to a maximum to give the hosts an eight-point lead. Holder led heat 11 but suffered bike problems which allowed Riss and Batchelor through for a 5-1 and put Ipswich on the brink of victory. Sedgmen won heat 12 for the Tigers as Ellis relegated King to the back for a 2-4 to the away side, leaving them 10 points down.
Doyle and Batchelor teamed up again for a 5-1 in heat 13 that sealed another victory for Ipswich on home shale. Sheffield boss Simon Stead brought in Ellis as a tactical substitute in heat 14 as they tried to salvage a consolation point from their trip, but it was to no avail as Brennan and Riss hit another maximum. Doyle completed his 15-point maximum with a win in heat 15 but Batchelor couldn't stay amongst the points meaning a shared heat ended what was a hugely successful evening's work for Ipswich.
REACTION FROM THE BOSS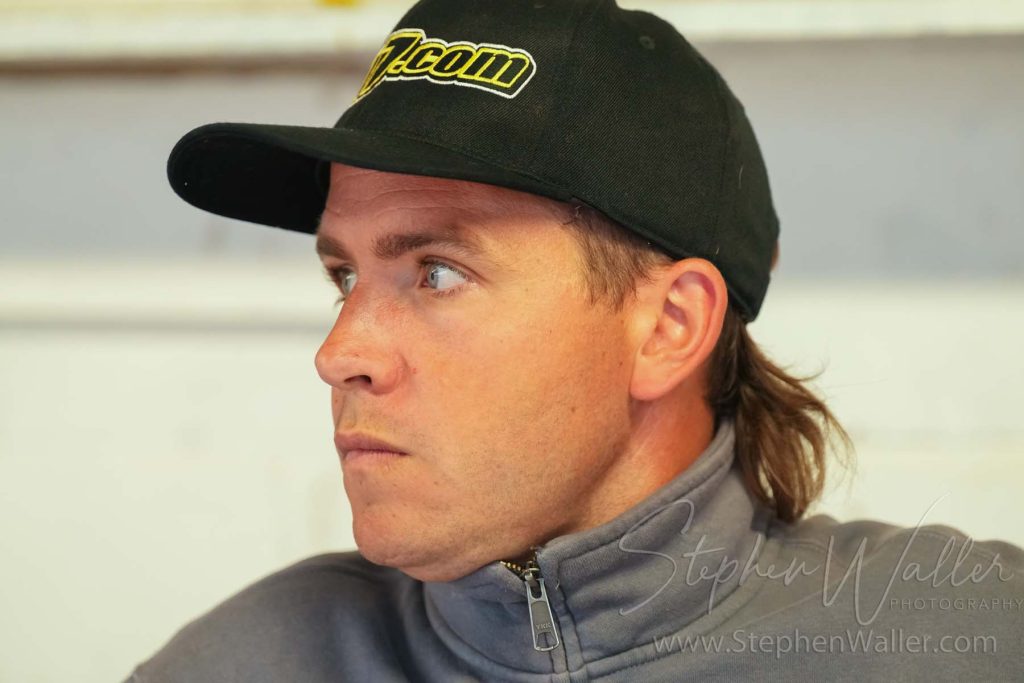 Ipswich 'Tru Mix' Witches team manager Ritchie Hawkins reflects on Thursday's win over Sheffield.
"I am delighted, I thought we were very good tonight as a whole team. I was really pleased with everyone. I felt we started the meeting well and I felt we were in control even though the score was close. Then we stepped it up another gear in the last six heats and I am delighted with the result against a very strong team. It's brilliant, what a position we are in at the moment, and it is a great position to be in.
"It wasn't perfect, Danyon has had better nights and struggled with his setup to start with and then got himself sorted so I think he will go away having learnt a lot tonight. It would be nice to run as a full team, but I've got to say Tom Brennan was superb, his effort was first class for a guest rider, and he was a delight to have in the side. A massive thank you to him for coming in because he did a brilliant job.
"Batch's confidence is up at the moment which is a joy for us to see and we are delighted with his form. I was really pleased to see Danny getting back to his best, he had three wins tonight which was great. Doyley was superb as he has been all season, so I'm really happy.
"We have got a couple of weeks off as a team now and there are pros and cons to that. We have got a few injuries but we are in a great run of form so it would be nice to be riding together as a team before then. The boys will all still be riding in other leagues and I'm sure once we get back together as a team at King's Lynn we'll be back to the same atmosphere as we have had tonight.
TRU MIX & BENTLEY AUTO AND TYRE CENTRE LTD RIDERS OF THE NIGHT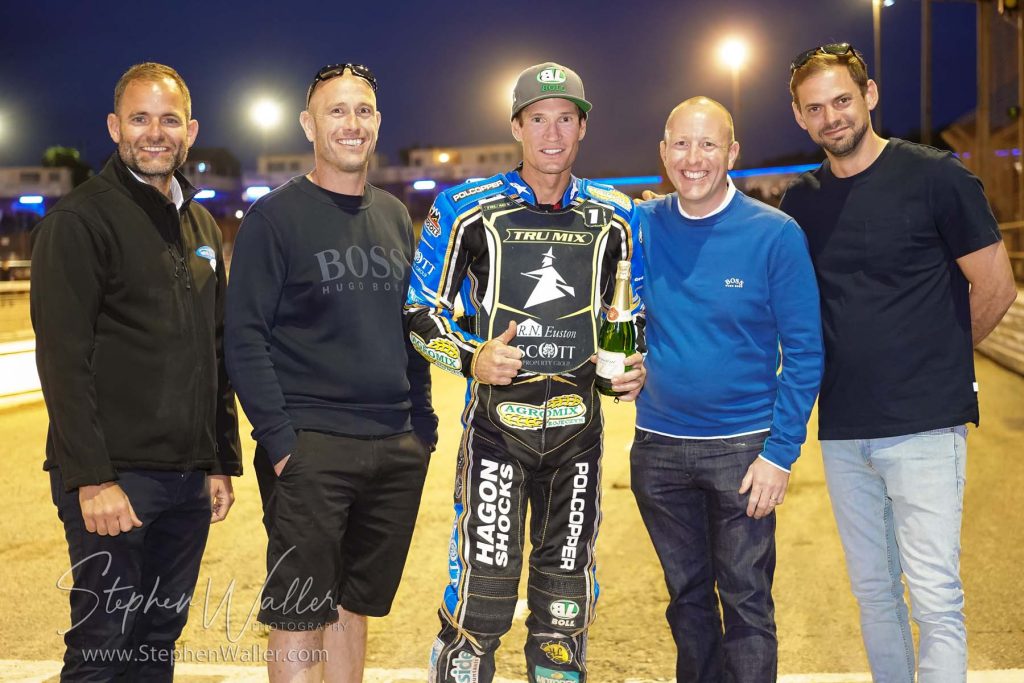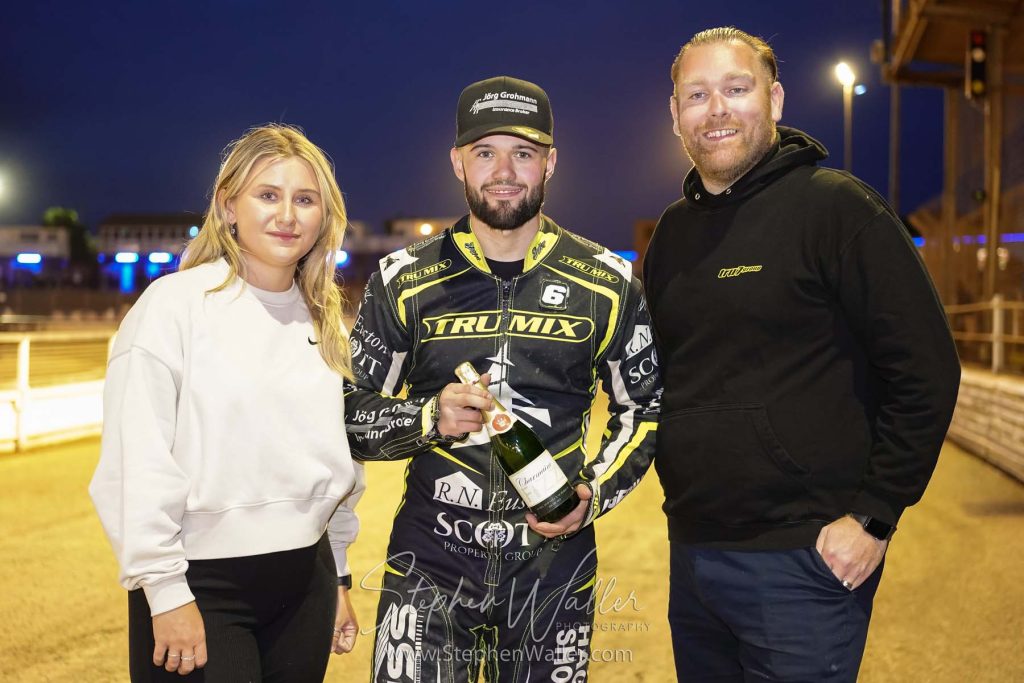 Maximum man Doyle was Bentley Auto And Tyre Centre's choice whilst Tru Mix picked Riss after he scored 12+1 from reserve.
WHAT IT MEANS
Ipswich go five points clear at the top of the table with this victory whilst Sheffield stay third after going home empty-handed.
UP NEXT
'Tru Mix' Witches riders Danny King, Ben Barker, Paul Starke and Danyon Hume head to Manchester for the British Final at the National Speedway Stadium on Monday 1st August. Tickets can be purchased here.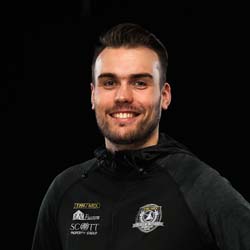 Digital Media Manager at Ipswich Speedway