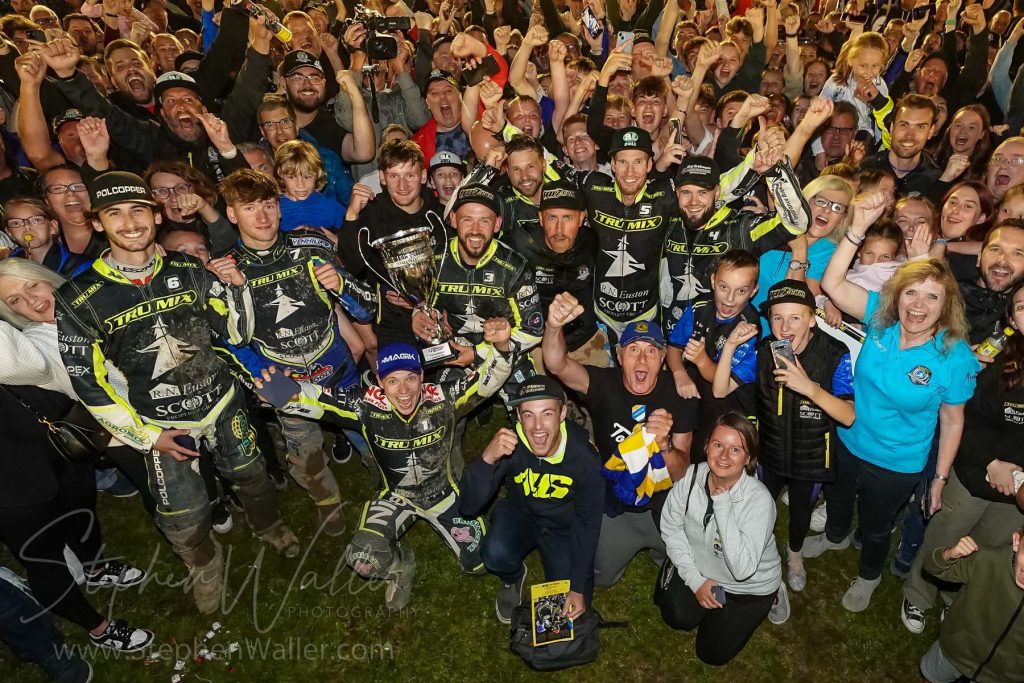 By Henry Chard

MEETING SPONSORS
Pike Air– They provide comprehensive cover for your air conditioning, refrigeration, heat pump and ventilation systems.

Collier & Catchpole – Collier & Catchpole is an independent builders' merchant with roots in East Anglia going back almost 200 years with well-stocked yards in Colchester, Lawford and Ipswich. To find your nearest branch, type in Collier & Catchpole into Google Maps. The Collier team is friendly, helpful and ready to source the right products to get the job done and is committed to maintaining a fleet of the latest generation lorries and c
THE SCORES
IPSWICH 55: Emil Sayfutdinov 13+1, Danyon Hume 4+1, Danny King © 12, Erik Riss 3+1, Jason Doyle 12 (Maximum), Keynan Rew 9+1, Joe Thompson (G) (RS) 2+1. Team Manager: Ritchie Hawkins
SHEFFIELD 35: Max Fricke (G) 8, Kyle Howarth © 2+2, Chris Holder 6, Josh Pickering 4+2, Tobiasz Musielak 9, Kyle Newman (G) 1+1, Jason Edwards (RS) 5+1. Team Manager: Simon Stead
REFEREE: C. Turnbull
KNOCKOUT CUP DRAW
QUARTER-FINALS
First Leg: Wolverhampton 46-20 Belle Vue. Second Leg: Belle Vue 54-36 Wolverhampton
First Leg: Ipswich 48-42 Leicester. Second Leg: Leicester 43-47 Ipswich
First Leg: Sheffield 58-32 King's Lynn. Second Leg: King's Lynn 34-56 Sheffield
First Leg: Ipswich 57-33 Peterborough. Second Leg: Peterborough 48-42 Ipswich
First Leg: Sheffield 54-36 Wolverhampton. Second Leg: Wolverhampton 52-38 Sheffield
FINAL
First Leg: Sheffield 48-42 Ipswich.Second Leg: Ipswich 55-35 Sheffield
THE STORY
The Ipswich 'Tru Mix' Witches were crowned 2023 Knockout Cup champions on Thursday night at Foxhall after defeating the Sheffield Tigers.
The South Yorkshire outfit brought a six-point lead to Suffolk, having won 48-42 at Owlerton in the first leg on Monday. Joe Thompson guested once again for injured brother Dan in the Rising Star position for Ipswich whilst Max Fricke and Kyle Newman were in again for injured Sheffield duo Tai Woffinden and Claus Vissing. The hosts edged ahead early on in the meeting and levelled the aggregate scores after seven races as it looked like the tie might go all the way to a last-heat decider. However, the Witches went up a gear in the second half of the meeting and raced to a convincing win in front of a big, vocal Foxhall crowd as Knockout Cup glory was celebrated for the first time since 1998. Emil Sayfutdinov top scored with 13+1.
Fricke won a shared heat one before an action-packed heat two. Keynan Rew and Joe Thompson made the gate, but Newman passed Thompson for second as the Ipswich guest battled hard to keep Jason Edwards behind him. Disaster then struck for Newman as he packed up on the final bend to gift the hosts a 5-1, greeted by a huge roar from the home fans. Skipper Danny King was a clear winner in a shared heat three and Jason Doyle followed suit in heat four leaving Ipswich 14-10 up on the night and just two points behind on aggregate.
Heat five was an absolute cracker. King and Erik Riss made the gate, but King locked up on the second bend of the opening lap and did well to stay on the bike but found himself at the back with plenty of work to do. Fricke managed to get past Riss to hit the front on the final lap but at the same time King showed great speed to pass Kyle Howarth for third and a big swoop on the final turn saw him pass his teammate Riss and almost catch Fricke at the front, all of which resulted in a 3-3. Sayfutdinov and Danyon Hume led heat six, but Hume couldn't hang on and fell meaning another share of the points. Doyle was a comfortable winner again in heat seven and with Rew third, it was a 4-2 that levelled the aggregate score. Hume took the chequered flag in heat eight, but Thompson was beaten to a point by Howarth, making it 27-21 and all square on aggregate.
The home team then went ahead in the tie as King blasted to victory and Riss finished third for a 4-2. Heat 10 saw Sayfutdinov and Hume hit the front, but Hume was picked off by Chris Holder and Josh Pickering, resulting in a 3-3. Doyle coasted to another three points in a shared heat 11 and Ipswich then piled the pressure on the Tigers in heat 12 as King and Rew banged in a maximum after Holder had retired at the start of the race with machinery issues. That 5-1 made it 42-30 on the night, with the hosts now six up on aggregate.
Knockout Cup glory was all but confirmed after heat 13 as Doyle and Sayfutdinov roared to a maximum as the celebrations began at Foxhall. It was mathematically confirmed in heat 14 as Rew won in an Ipswich 4-2. The Witches added another 4-2 to the score in heat 15 as Sayfutdinov finished the night in style to secure a 20-point victory which was more than enough to secure the trophy as fans piled onto the centre green to celebrate a historic night for the club.
REACTION FROM THE BOSS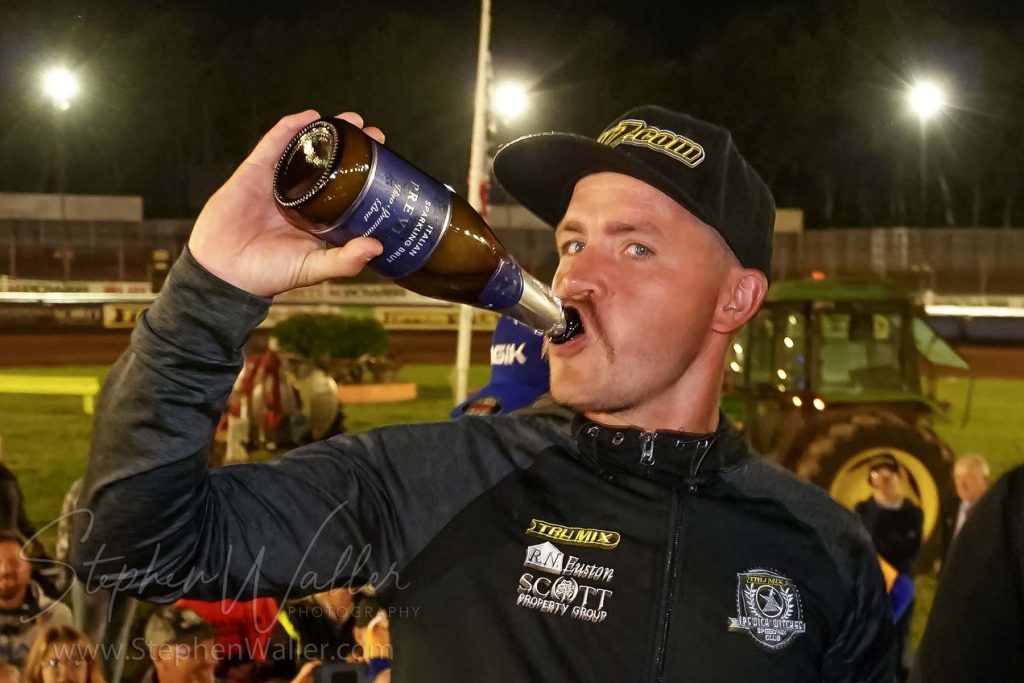 Ipswich 'Tru Mix' Witches team manager Ritchie Hawkins reflects on Thursday's win against Sheffield.
"A brilliant night and a great team performance. I thought the track was superb tonight, perfect for us. We have had a lot of different variations that we have experimented with and tried different setups, but I think it suited us down to the ground tonight. The boys have got used to the grip and used it to our advantage and I thought it was a superb performance all round.
"We know Sheffield are a good team, they are in the cup final and the play-offs. Tonight, we stepped up more than them, if they all click together, they are a solid team but today we all clicked and contributed, and it was deserved. Out of the six fixtures in this cup run we have done very well and been solid throughout this competition and deserved to win it. It is nice to get the monkey off the back and nice to win a final and the boys did it in great style.
"This season is 10 years since I agreed to come back and ride for a month just to help Chris (Louis) out whilst he got sorted. 10 years later I am still here, and it has been 10 years of working very hard. Look, the main goal is to win the play-offs, let's be honest. However, the Knockout Cup is a massive achievement and we have got one more step to go. We are going to work very hard next week but to get a cup win will give the team a massive confidence boost as well and we will keep this good feeling going into Monday.
"At Ipswich we have got a great following and 90% are a very knowledgeable crowd. They were out in force tonight and to celebrate with them at the end was superb because they come here every week, we have good attendances even when we are struggling, and we were struggling in the middle of this season. They stuck with us, and we were still getting decent crowds, so to give a trophy to them is what it is all about. I am delighted for them, and they have waited a long time for that, I hope everyone had a great night and that there is more to come."
PIKE AIR & COLLIER & CATCHPOLE RIDERS OF THE NIGHT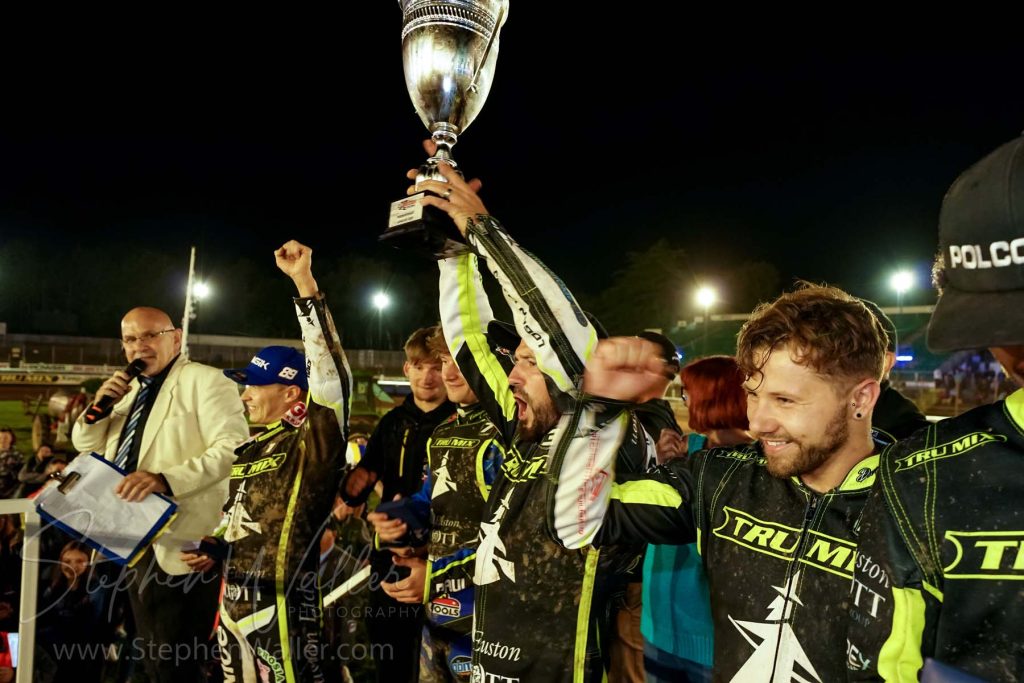 Amongst the celebrations, there were no official riders of the night from the meeting sponsors, but we'll give it to club stalwart King who led from the front and captained his side to victory on a special night.
WHAT IT MEANS
Ipswich are Knockout Cup champions for the first time since 1998 after seeing off the Tigers over two legs. Attentions now turn to the Sports Insure Premiership play-offs with both clubs involved.
UP NEXT
The Ipswich 'Tru Mix' Witches travel to Manchester on Monday 18th September to take on the Belle Vue Aces at the National Speedway Stadium in the first leg of a Sports Insure Premiership play-off semi-final tie. Tickets can be purchased on the gate and in advance here.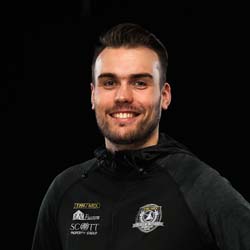 Digital Media Manager at Ipswich Speedway