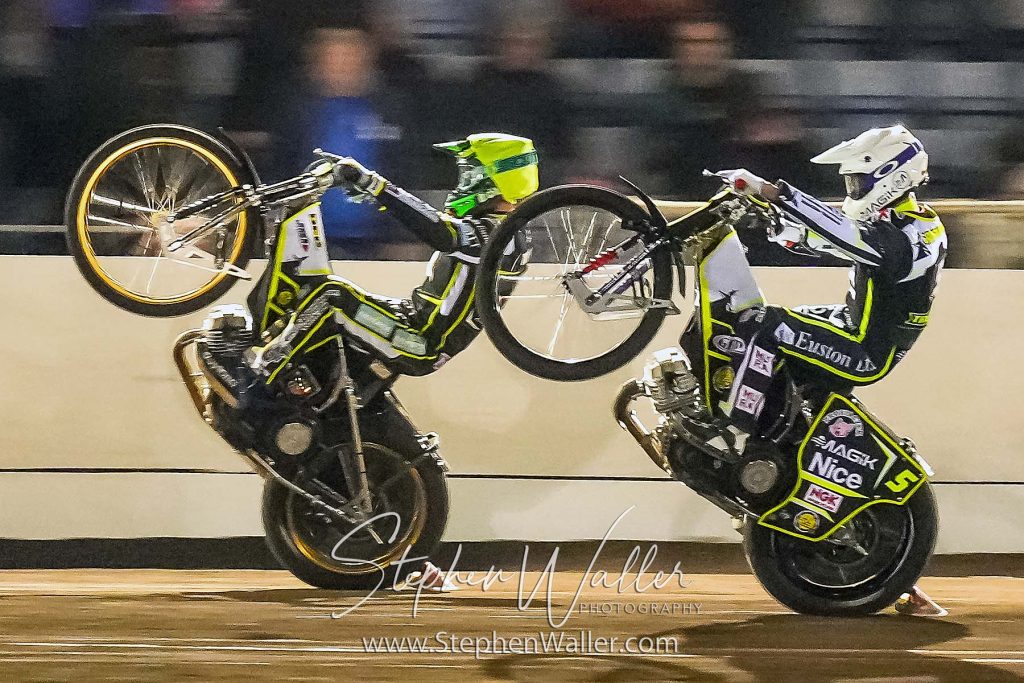 By Henry Chard
THE SCORES
KING'S LYNN 40: Artem Laguta 10+1, Thomas Jorgensen R/R, Benjamin Basso (G) 5, Emil Breum 4+1, Nicolai Klindt © 12+1, Simon Lambert 2+1, Anders Rowe (RS) 7+1. Team Manager: David Hoggart
IPSWICH 50: Emil Sayfutdinov 11+1 (Paid Maximum), Erik Riss 5+1, Danny King © 9, Keynan Rew 4+1, Jason Doyle 13, Danyon Hume 4, Dan Thompson (RS) 4+2. Team Manager: Ritchie Hawkins
REFEREE: C. Turnbull
SPORTS INSURE PREMIERSHIP TABLE
| | | |
| --- | --- | --- |
| Team | Meetings | Points |
| Belle Vue | 20 | 35 |
| Wolverhampton | 16 | 27 |
| Leicester | 15 | 27 |
| Sheffield | 14 | 22 |
| Ipswich | 19 | 22 |
| King's Lynn | 17 | 7 |
| Peterborough | 17 | 5 |
THE STORY
The Ipswich 'Tru Mix' Witches secured victory in the East Anglian derby away at King's Lynn on Thursday night in the Sports Insure Premiership.
Lowly King's Lynn came into the fixture with a patched up side whilst the Witches were high on confidence after Monday's win at Leicester. The Stars pushed Ipswich hard before the Suffolk side pulled away in the latter stages of the meeting for a comfortable victory which saw them pick up two league points and the aggregate bonus point. Jason Doyle top scored with 13.
Emil Sayfutdinov won a shared heat one as Erik Riss failed to get off the start due to mechanical issues. Danyon Hume won heat two and Dan Thompson passed Simon Lambert for a 2-4 to the visitors. Heat three didn't get past the first turn as Emil Breum hit the deck and there was a delay before the re-run as the Dane received treatment. The Stars levelled the score with a 4-2 in the re-run before Doyle won a shared heat four with ease to leave the score 12-12.
Sayfutdinov was in his own postcode to win heat five and the away side had a stroke of luck as Stars guest Benjamin Basso packed up whilst in second and his teammate Breum made a mistake in third which allowed Riss into second for a 1-5. Doyle won heat six comfortably in a 3-3 and it was another share of the points in heat seven as Nicolai Klindt won. Klindt was back out again in heat eight and took the chequered flag again in another 3-3 making the score 22-26 to Ipswich.
Doyle took victory in heat nine in yet another 3-3 before the home team pulled two points back in heat 10 as Artem Laguta held off Danny King who had done well to pass Breum for second. Sayfutdinov coasted to victory in heat 11 and Riss won the battle at the back against Lambert for a heat advantage to the Witches. King produced a determined first lap to win heat 12 as Basso suffered another engine failure whilst in second which gifted Ipswich a 2-4 to put them 33-39 ahead.
Doyle and Sayfutdinov banged in a 1-5 in heat 13 and Ipswich added further gloss to the scoreline with another maximum in heat 14 as Keynan Rew and Thompson couldn't be caught at the front. The hosts did hit a maximum in the final race of the night, but it was little consolation as Ipswich enjoyed their night in Norfolk having picked up three league points and won local bragging rights in the derby.
REACTION FROM THE BOSS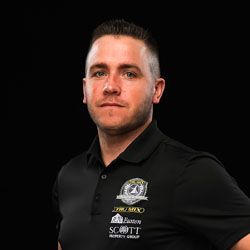 Ipswich 'Tru Mix' Witches team manager Ritchie Hawkins reflects on Thursday's win at King's Lynn.
"Another victory and another good performance, I felt we were solid throughout the meeting. Jason and Emil were superb and everyone else was picking up points. We kicked on nicely and pulled away a bit at the end which was nice.
"We need everyone chipping in with points to back Emil and Doyley up and it was nice to see Erik score a few tonight. He had machinery troubles in his first ride which was the same that he had at Leicester. It is a bit of a mystery to be honest, it is not through lack of effort because he must have changed everything to try and solve that before tonight and it happened again straight away in his first ride. For him to come back and score a few points was good hopefully that is something he can build on for Monday.
"We are doing everything we can do at the moment; we have got maximum points from our last three meetings, and we are going to have to go into next week looking for another five points and that is all we can do.
"It was great to win, and I saw more Ipswich fans than King's Lynn tonight, it felt like a home meeting, and it was great to see so much travelling support and I hope they are back again in two weeks, and we can send them home happy again."
RIDER OF THE NIGHT
It was a real team performance from the Witches, but we'll give it Doyle who top scored with 13 points, his only points being dropped in heat 15.
WHAT IT MEANS
Ipswich pick up three points and move level with fourth-placed Sheffield. King's Lynn stay sixth as their disappointing campaign continues.
UP NEXT
The Ipswich 'Tru Mix' Witches travel to the East of England Arena to face Peterborough on Monday 7th August in the Sports Insure Premiership. Tickets can be purchased on the gate.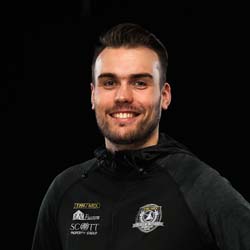 Digital Media Manager at Ipswich Speedway