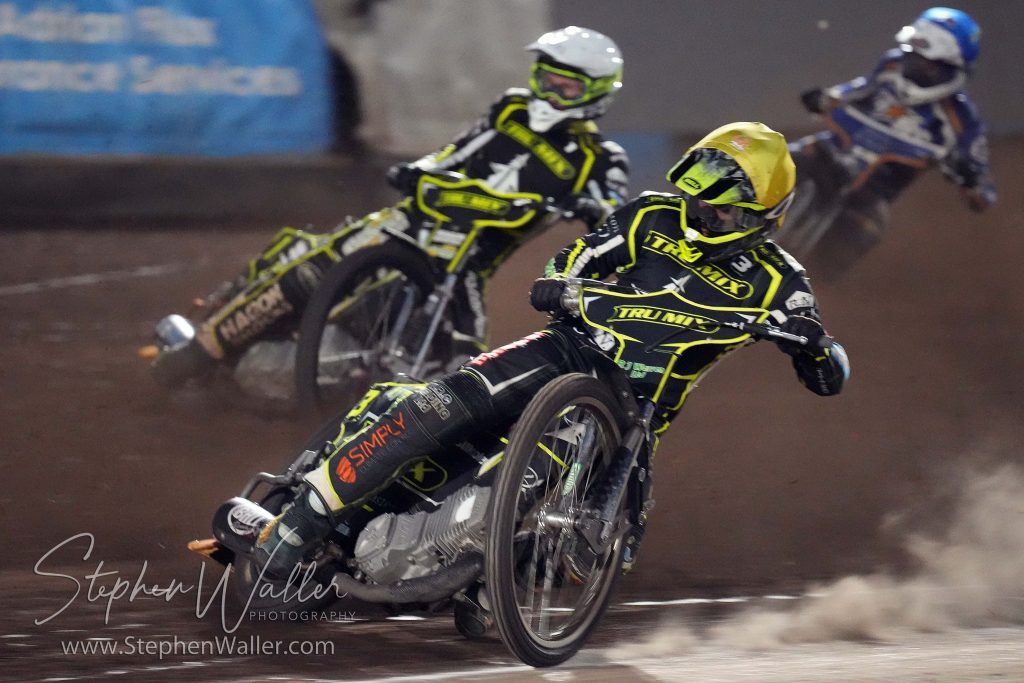 By Henry Chard
THE SCORES
KING'S LYNN 43: Josh Pickering © 7+1, Thomas Jorgensen 7+2, Richie Worrall 7, Nicolai Klindt 9+2, Richard Lawson 8, Kasper Andersen (g) 4+2, Jason Edwards (RS) 1. Team Manager: Alex Brady
IPSWICH 47: Jason Doyle 11+1, Erik Riss R/R, Danny King © 14, Anders Rowe 0, Troy Batchelor 9+2, Paul Starke 8+1, Danyon Hume (RS) 5. Team Manager: Ritchie Hawkins
REFEREE: A. Steele
PREMIERSHIP TABLE
| | | |
| --- | --- | --- |
| Team | Meetings | Points |
| Ipswich | 14 | 31 |
| Belle Vue | 13 | 26 |
| Wolverhampton | 13 | 24 |
| Sheffield | 11 | 23 |
| King's Lynn | 12 | 12 |
| Peterborough | 13 | 10 |
THE STORY
The 'Tru Mix' Witches produced a late rally to secure a terrific win on the road against East Anglian rivals King's Lynn on Thursday night in the Premiership.
It was somewhat of a depleted side that travelled to Norfolk with Erik Riss missing through injury and Ben Barker suspended whilst the hosts were without Lewis Kerr and Jack Thomas in the reserve positions. Ipswich edged ahead early on, but the Stars turned it around and built a narrow four-point lead which they held with three to race. However, the Witches turned the meeting on its head with two maximum heat advantages in succession leaving them four points up going into the final race. Victory was secured with a shared heat 15 as Ritchie Hawkins' men extended their lead at the top of the table. Skipper Danny King top scored with 14.
Doyle won a shared heat one before Danyon Hume was warned for moving at the start of heat two. Paul Starke won the re-run with Hume in third for a heat advantage to the visitors. King was next to receive a warning for moving at the start of heat three, but it didn't affect him as he won the re-run in a 3-3. Starke led the majority of heat four before he was passed by Richard Lawson as the hosts won their first race of the night and the points were shared again, leaving the Witches two up.
Nicolai Klindt got his first heat win in King's Lynn colours as he defeated Doyle in heat five and Richie Worrall picked up third for a 4-2 to the Stars that levelled the meeting. They then went ahead in heat six as Josh Pickering and Thomas Jorgensen raced to a 5-1. King got his second win of the night in a shared heat seven before the away side clawed two points back in heat eight as Troy Batchelor took victory with Hume third for a 2-4 that made it 25-23 to the home side.
Batchelor was back out again in heat nine and was first across the line in a 3-3. King was looking in sublime form and won again in heat 10 in another shared heat. Lawson won heat 11 as Doyle had to be patient before passing Jason Edwards which resulted in a 4-2 to the hosts. King made it four wins out of four in heat 12 but Starke couldn't hold onto third as he was passed by Kasper Andersen late on, meaning another 3-3 which made it 38-34 with three to race.
It was all level after heat 13 as Doyle won and Batchelor held off Pickering for a huge maximum to the Suffolk side. The home fans were stunned in heat 14 as Hume and Starke came up with the goods for another 1-5 that put them four ahead going into the last heat. Klindt won the final race of the night for King's Lynn but with King and Doyle both in the points it secured another win on Norfolk soil to the delight of the travelling fans.
REACTION FROM THE BOSS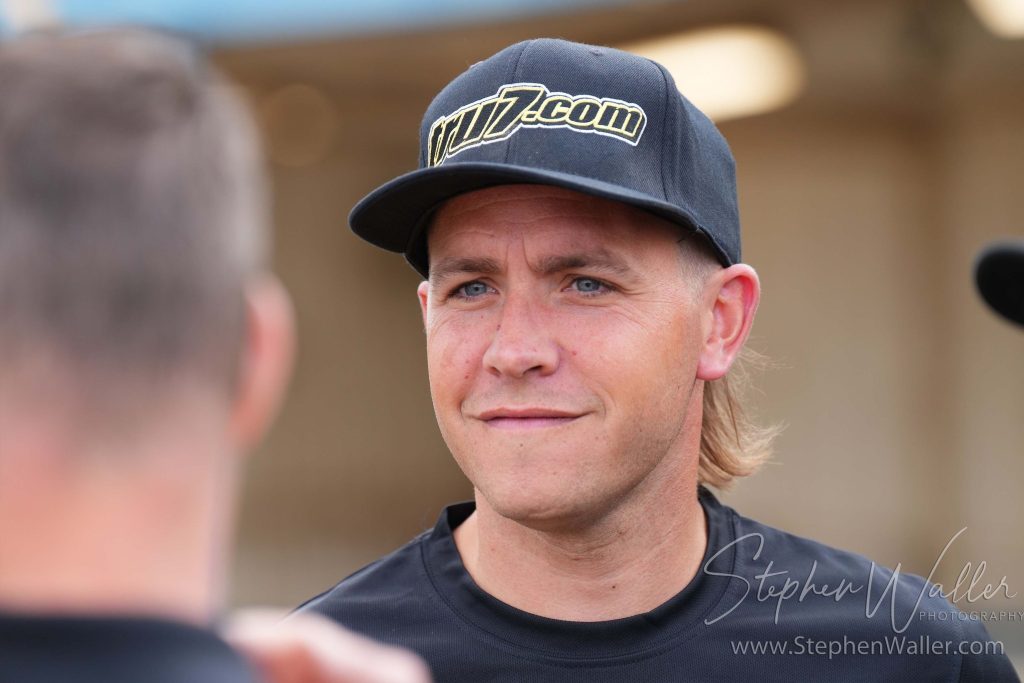 Ipswich 'Tru Mix' Witches team manager Ritchie Hawkins reflects on Thursday's victory at King's Lynn.
"It was a great win at King's Lynn, we were missing a couple of riders, but the boys stepped it up and pulled it out of the bag when we needed them. At the end of the meeting, we were strong again and it shows what the boys are about. We have seen it so many times this year and to win again at King's Lynn, we are delighted to see it.
"I was delighted to see Danny riding like that, he was a joy to watch. Four cracking starts and four wins during the heats and he was superb, and it is so nice to see him hit form again. It is at the right time for us for the rest of the season if he can carry this improvement on.
"Paul started the meeting well in his first couple of rides then struggled but he put it together in heat 14 which was vital. Danyon and Anders improved every race during the meeting, Danyon's ride in heat 14 was superb. He has been very good here when we have seen him and in heat 14, he certainly showed his liking for this place.
"That strengthens our position at the top of the league and massively increases the gap between us and Lynn in fifth. They have got serious work to do now over the rest of the season if they want to try and sneak into fourth. We had a big chat before the meeting tonight and we are focused a little bit on being top of the league at the end of the season because that could help us in the play-offs."
RIDER OF THE NIGHT
Skipper King was in superb form and looking back to his best, dropping just one point all night and top scoring with 14 points.
WHAT IT MEANS
Ipswich pick up three points to extend their lead at the top to five points whilst King's Lynn stay fifth and have it all to do if they are to make the top four.
UP NEXT
The 'Tru Mix' Witches travel to face the Belle Vue Aces at the National Speedway Stadium on Monday 8th August in a Premiership fixture. Tickets can be purchased on the gate and in advance here.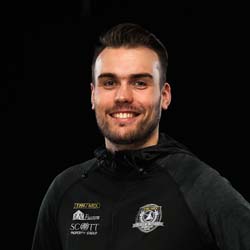 Digital Media Manager at Ipswich Speedway