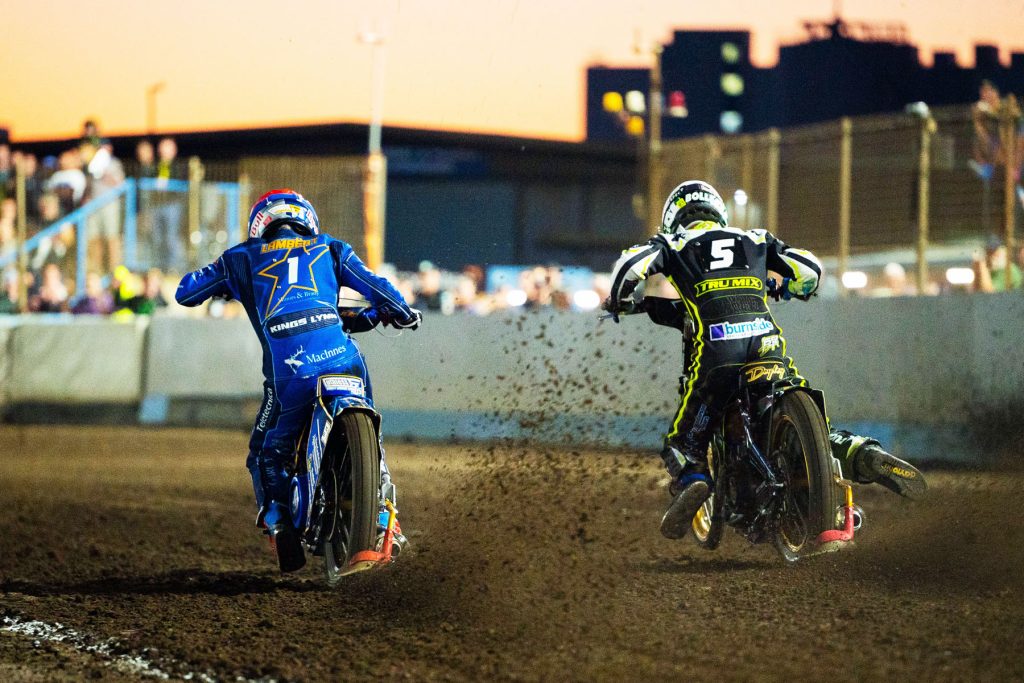 By Henry Chard
THE SCORES
KING'S LYNN 44: Robert Lambert 15, Nicolai Klindt R/R, Emil Breum 0 (Withdrawn), Connor Mountain (G) 3, Michael Palm Toft 2+1, Simon Lambert © 15+2, Anders Rowe (RS) 9+2. Team Manager: David Hoggart
IPSWICH 46: Emil Sayfutdinov 14, Danyon Hume 3, Danny King © 10, Erik Riss 2, Jason Doyle 10+2, Keynan Rew 6+3, Ashton Boughen (G) (RS) 1. Team Manager: Ritchie Hawkins
REFEREE: C. Gay
SPORTS INSURE PREMIERSHIP TABLE
| | | |
| --- | --- | --- |
| Team | Meetings | Points |
| Belle Vue | 24 | 44 |
| Wolverhampton | 22 | 37 |
| Sheffield | 23 | 35 |
| Ipswich | 24 | 34 |
| Leicester | 23 | 34 |
| Peterborough | 21 | 11 |
| King's Lynn | 23 | 9 |
THE STORY
The Ipswich 'Tru Mix' Witches finished their Sports Insure Premiership league campaign with a narrow victory at East Anglian rivals King's Lynn on Monday night.
The visitors were without the injured Dan Thompson in the Rising Star position with Ashton Boughen guesting in his place whilst the struggling hosts were missing Nicolai Klindt and Thomas Jorgensen through injury. The away side knew they needed a win to move into the top four and put pressure on Leicester, but it was the Stars who led by four points after eight races. Ipswich stepped it up in the next few races to put themselves six points in front before King's Lynn took it to a last-heat decider. Emil Sayfutdinov and Jason Doyle were both in the points in heat 15 to secure a big two league points as well as the aggregate bonus point. Sayfutdinov top scored with 14.
Sayfutdinov won a shared heat one before the Stars hit a maximum in heat two. Skipper Danny King won heat three ahead of Stars guest Connor Mountain and Erik Riss picked up a point to reduce the deficit to two points. There was a 3-3 in heat four leaving the Stars 13-11 up after the early exchanges.
The scores were level after heat five as Sayfutdinov took victory and Danyon Hume came in third. King's Lynn went back in front in heat six though with a 4-2 of their own. King took the chequered flag again in a shared heat seven before the home team recorded a heat advantage to put them 26-22 in front.
It was all square again after heat nine as Doyle and Keynan Rew raced to a maximum. The Suffolk side then went in front in heat 10 as King took his third victory of the night and Robert Lambert retired with machinery issues. The lead was extended in heat 11 as Sayfutdinov and Rew banged in another 1-5. King's Lynn brought in Robert Lambert as a tactical substitute and Simon Lambert as a replacement for the withdrawn Emil Breum in heat 12 and they recorded a 5-1 to make it 35-37 with three to race.
Ipswich edged towards the win with a crucial maximum in heat 13 from the dependable duo of Sayfutdinov and Doyle. However, Rew fell in heat 14 and was excluded and the home side recorded a 5-1 in the re-run to take it to a last-heat decider. Robert Lambert won the final race but with Sayfutdinov and Doyle in the points it secured another win in the East Anglian derby for Ipswich and a vital three league points in the race for the play-offs.
REACTION FROM THE BOSS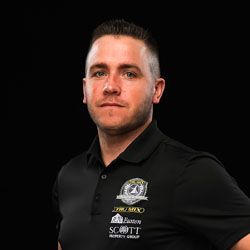 Ipswich 'Tru Mix' Witches team manager Ritchie Hawkins reflects on Monday's win at King's Lynn.
"Another win at Lynn and I'm really proud of the boys and how determined they were. They stuck with it throughout the meeting and Lynn tried everything to get the better of us tonight and tried every trick in the book really as they have done all season, but we managed to get another win and I'm super proud of how they've been over the last six weeks or so. That is seven wins in eight to finish the league season and we look forward to the cup final next week now.
"We should have been here two weeks ago and got the win already, but we were made to wait. It was a dubious decision with Breum who was withdrawn tonight, we all know what is going on, but nothing is going to be done about it. We had to stick with it, and we did, and we got the win.
"The heat leaders did great and to be fair everyone scored and contributed. I thought the effort Keynan put in at reserve was superb and if he can put everything like that into every meeting then next season you will really see him push on and it could well be key for the cup final.
"It looks like we might miss out on the play-offs by one or two points, and I definitely think that home defeat to Belle Vue was really costly, and we thought that at the time.
"So many Ipswich fans here again and you know Ipswich are in town because wherever we go, we have massive crowds, and we have a tremendous following. I went to see quite a few of them after the meeting and thanked them and for anyone I didn't see thank you for coming, we all appreciate it and I'm glad we sent you home happy."
RIDER OF THE NIGHT
Sayfutdinov was once again in sensational form top scoring and producing in the big moments.
WHAT IT MEANS
Ipswich pick up three points that moves them into fourth and waiting on the result of Leicester's final league meeting to see if they make the play-offs. King's Lynn go bottom of the table.
UP NEXT
The Ipswich 'Tru Mix' Witches travel to South Yorkshire on Monday 11th September to take on the Sheffield Tigers at Owlerton in the Knockout Cup final first leg. Tickets can be purchased on the gate.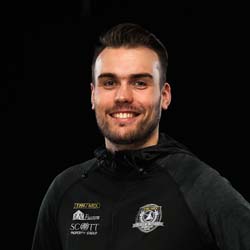 Digital Media Manager at Ipswich Speedway