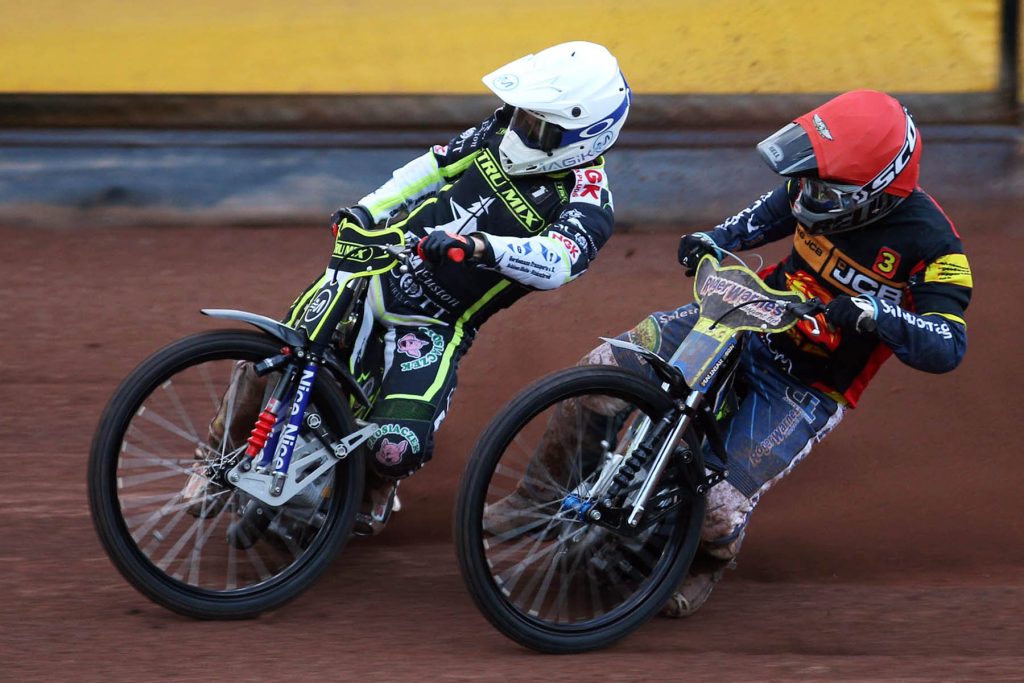 By Henry Chard
THE SCORES
LEICESTER 37: Max Fricke 8, Justin Sedgmen 4, Troy Batchelor 2+2, Chris Harris © 9, Richard Lawson 6, Jake Allen 1+1, Drew Kemp (RS) 7. Team Manager: Stewart Dickson
IPSWICH 53: Emil Sayfutdinov 13+1, Keynan Rew 3, Danny King © 10, Erik Riss 1, Jason Doyle 14+1 (Paid Maximum), Danyon Hume 3, Dan Thompson (RS) 9+4. Team Manager: Ritchie Hawkins
REFEREE: C. Turnbull
SPORTS INSURE PREMIERSHIP TABLE
| | | |
| --- | --- | --- |
| Team | Meetings | Points |
| Belle Vue | 20 | 35 |
| Wolverhampton | 16 | 27 |
| Leicester | 15 | 27 |
| Sheffield | 14 | 22 |
| Ipswich | 18 | 19 |
| King's Lynn | 16 | 7 |
| Peterborough | 17 | 5 |
THE STORY
The Ipswich 'Tru Mix' Witches raced to an impressive victory away at Leicester on Monday night in the Sports Insure Premiership.
The home team went into the fixture having raced to eight straight victories, but the Suffolk side started well and built a six-point lead after six races. The Witches kept Leicester at arm's length before stepping it up a gear in the latter stages as they hit three maximums in the final four races. Jason Doyle top scored with a 14+1 paid maximum.
The hosts recorded a 4-2 in heat one after an extremely untidy first bend saw Justin Sedgmen hit the front with the other three riders all doing well to stay on the bike and avoid each other. Danyon Hume and Dan Thompson got themselves into a 1-5 position early on in heat two, but Drew Kemp had other ideas and passed both for a 3-3. Skipper Danny King won heat three and Erik Riss got the better of Troy Batchelor for a point for a Witches 2-4. The visitors went ahead in heat four as Doyle won and Thompson followed him home for a 1-5 that put them 10-14 ahead.
Emil Sayfutdinov won a shared heat five before Doyle won heat six and Hume held off Sedgmen for a 2-4. Leicester made a tactical substitution in heat seven bringing in Max Fricke and they hit a 4-2 as Richard Lawson won and King held off Fricke to keep second place. The points were shared in heat eight to keep the visitors 22-26 in front.
Leicester gated on a 5-1 in heat nine, but Doyle soon hit the front, rounding Batchelor at the end of the first lap before diving under Chris Harris at the start of second lap for a 3-3. The hosts recorded a 4-2 in heat 10 as Fricke beat King and Riss retired with bike issues whilst in third. Sayfutdinov won heat 11 with ease and Keynan Rew managed to hold on for a point for a heat advantage to Ipswich. The away side extended the lead in heat 12 as King and Thompson raced away for a maximum to make the score 32-40.
Ipswich secured victory in heat 13 in fine style as Sayfutdinov won and Doyle passed both Lions going into the second lap to join his partner at the front for another 1-5. It looked like it might be another maximum to the Witches in heat 14 as Thompson and Riss took an early lead, but Harris and Jake Allen got past Riss who retired with more bike troubles and Harris set his sights on Thompson at the front. The visiting Rising Star held his nerve and despite being passed by the Lions captain at the start of the last lap, he cut back and re-took the lead for a fantastic victory. The icing on the cake came in heat 15 as Doyle completed his paid maximum and Sayfutdinov backed him up for the maximum to give Ipswich a convincing 16-point win on the road against the high-flying Lions.
REACTION FROM THE BOSS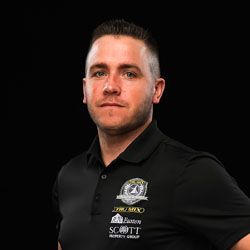 Ipswich 'Tru Mix' Witches team manager Ritchie Hawkins reflects on Monday's win at Leicester.
"It was a brilliant performance and a great result. Leicester have been in great form, but we turned up there and the majority of the team rode to their capabilities which hasn't happened too often this season.
"I think we have a couple of riders who have come into better form, Danny has got going again which really helps support the top two. Dan Thompson put in an outstanding performance tonight and he has got better every meeting. You can see his confidence has grown so much since the British Under-21 Final and having your number seven score paid 13 from five rides makes you a strong team.
"Doyley was terrific as well as Emil again tonight, I thought Doyley looked really quick and it was great to see him back on it. He has had maybe a couple of tough nights by his high standards, but he is never that far off really. He has been at the top for so long and it is a joy to watch them ride when they are riding like that.
"The win was the main thing, away from home we need to win the meetings. The aggregate bonus point doesn't really matter, if we won by two or 16 because we have to win the home meetings. It doesn't make a great deal of difference, but it was good to put in such a commanding victory. One thing that was a massive difference was that after the interval we kicked on and were superb whereas previously we have always dropped away at that point so that was a massive difference."
RIDER OF THE NIGHT
Although Sayfutdinov and Doyle recorded big scores once again it was Thompson who caught the eye as the Rising Star racked up 9+4 from reserve.
WHAT IT MEANS
Ipswich pick up two points and close the gap on the top four, also building a 16-point lead ahead of the return fixture at Foxhall later next month with the aggregate bonus point up for grabs. Leicester drop to third.
UP NEXT
The Ipswich 'Tru Mix' Witches travel to King's Lynn to face the Stars at the Adrian Flux Arena on Thursday 3rd August in the Sports Insure Premiership. Tickets can be purchased on the gate.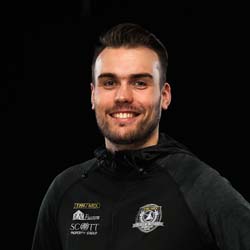 Digital Media Manager at Ipswich Speedway