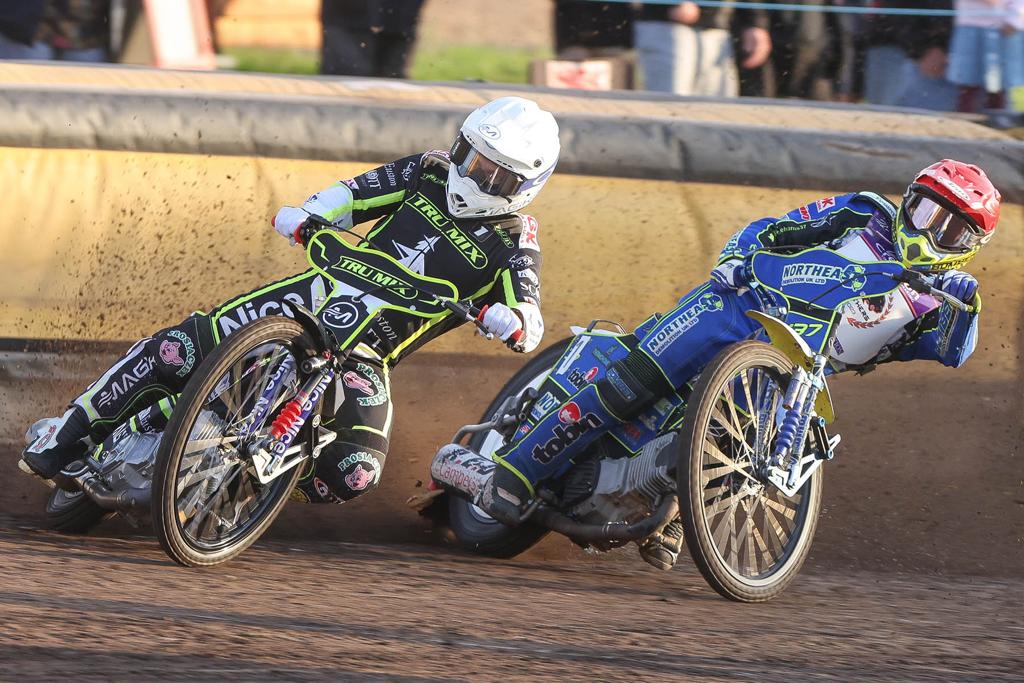 By Henry Chard
THE SCORES
PETERBOROUGH 43: Chris Harris © 4+1, Vadim Tarasenko R/R, Benjamin Basso 11+1, Ben Cook 7+1, Niels-Kristian Iversen 6+1, Patryk Wojdylo 12, Jordan Jenkins (RS) 3. Team Manager: Rob Lyon
IPSWICH 47: Emil Sayfutdinov 15 (Maximum), Erik Riss 8+2, Danny King © 6, Keynan Rew 0, Jason Doyle 9+1, Danyon Hume 4+1, Dan Thompson (RS) 5+1. Team Manager: Ritchie Hawkins
REFEREE: M. Wear
SPORTS INSURE PREMIERSHIP TABLE
| | | |
| --- | --- | --- |
| Team | Meetings | Points |
| Belle Vue | 21 | 38 |
| Wolverhampton | 17 | 29 |
| Leicester | 16 | 29 |
| Ipswich | 20 | 25 |
| Sheffield | 15 | 22 |
| King's Lynn | 17 | 7 |
| Peterborough | 18 | 5 |
THE STORY
The Ipswich 'Tru Mix' Witches made it four wins in a row with a narrow victory away at Peterborough on Monday night in the Sports Insure Premiership.
The Panthers brought in Chris Harris as a new signing a day before the fixture to give them a boost but lost Vadim Tarasenko on the day of the meeting due to family reasons with rider replacement being used in his absence. Ipswich started strongly but were soon pegged back by Peterborough who then built a six-point lead by heat 10. The Suffolk side ended strongly though to pick up an important two league points as well as the bonus point, a result that edged the Witches into the top four. Emil Sayfutdinov top scored with a sublime 15-point maximum.
The visitors enjoyed the perfect start in heat one as Sayfutdinov and Erik Riss raced to a maximum. The good start continued in heat two as Danyon Hume won and Dan Thompson picked up a point for a 2-4. The hosts hit back in heat three with a 5-1 and then went in front with another maximum in heat four to turn things around and lead 13-11.
Sayfutdinov passed Benjamin Basso to win heat five as the Witches hit a 2-4 to level the scores. The home team went back in front in heat six as Patryk Wojdylo got the better of Jason Doyle to win with captain Harris third for a heat advantage. Peterborough extended their lead to four points in heat seven with another 4-2 before there was a delay to proceedings as medics attended to an incident in the pits. The racing resumed in heat eight as Riss won in an Ipswich 2-4 to reduce the Panthers' lead and make it 25-23 overall.
The first 3-3 of the night came in heat nine as Doyle won but the home team went six points in front in heat 10 as the impressive reserve Wojdylo took the chequered flag again and was followed home by Harris. Sayfutdinov and Riss were proving a strong pairing on the night, and they raced to a maximum in heat 11 to get Ipswich back within two points. It was a shared heat 12 with Basso winning and Thompson rode well to keep Wojdylo at the back, leaving it finely poised at 37-35.
Sayfutdinov won heat 13 and Doyle did excellently to work his way through the traffic join his partner at the front for the maximum that edged Ipswich in front. Ben Cook won heat 14 but the reserve duo of Thompson and Hume were both in the points for a 3-3 that kept the Witches in front going into the final race of the night. Sayfutdinov completed his maximum by winning heat 15 as Doyle picked up a point to secure a big three league points that pushed Ipswich into the play-off places.
REACTION FROM THE BOSS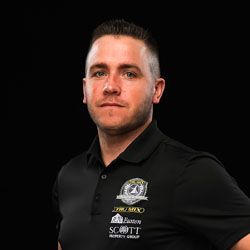 Ipswich 'Tru Mix' Witches team manager Ritchie Hawkins reflects on Monday's win at Peterborough.
"It is another victory and that is what we needed, and it was a really close meeting. Emil was exceptionally fast and was a joy to watch again. It was brilliant to see Erik back, from that first heat you could see him grow into the meeting and I also thought our reserves did brilliantly as well.
"It was great to see Erik score well and it is something for him to now work on, progress from and keep going. It should do him the world of good with his confidence and it was vital for us and needed. Danny scored steady points and to have Erik scoring points in the side with him really helps and that made a massive difference.
"All we can do is keep winning and getting as many points as we can on the board and hope someone else slips up. That hasn't happened yet, but we just need to keep winning and we are home and away against King's Lynn now and we need to take five points and that is all we can do."
RIDER OF THE NIGHT
Riss had his best night in Ipswich kevlars since his return to fitness, but it has to be Sayfutdinov who was majestic once again as he raced to a 15-point maximum.
WHAT IT MEANS
Ipswich pick up three points and go fourth in the table above Sheffield, although the Witches have raced five more fixtures than the Tigers. Peterborough stay bottom.
UP NEXT
The Ipswich 'Tru Mix' Witches host the King's Lynn Stars at Foxhall Stadium on Thursday 10th August in the Sports Insure Premiership. Tickets can be purchased online in advance here and on the gate.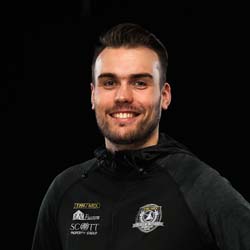 Digital Media Manager at Ipswich Speedway