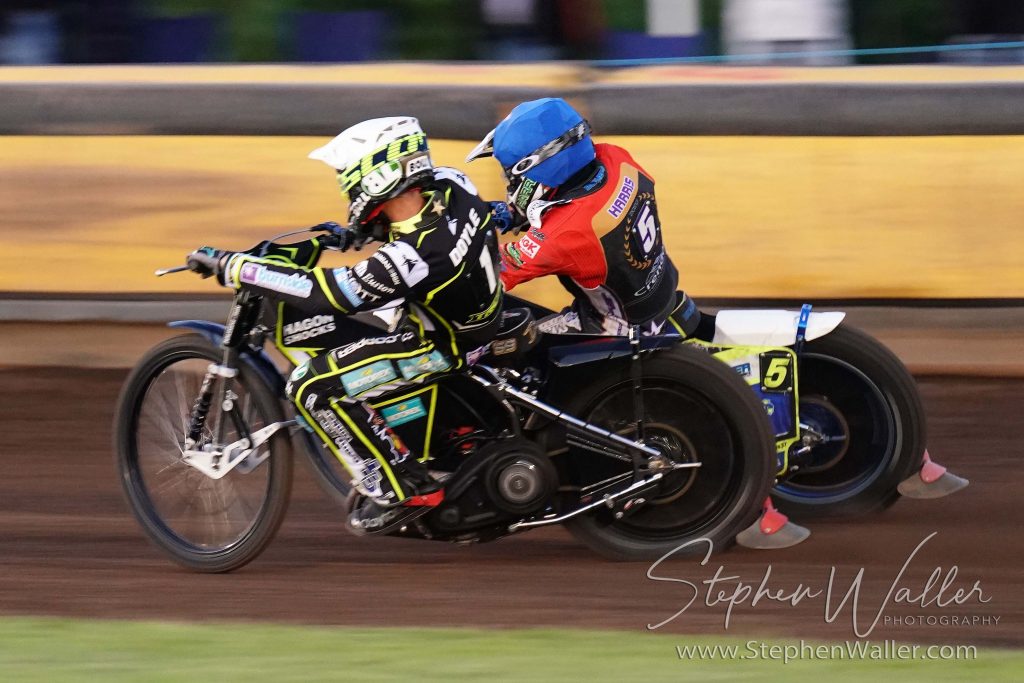 By Henry Chard
THE SCORES
PETERBOROUGH 50: Michael Palm Toft 5+1, Ulrich Ostergaard 5+1, Hans Andersen 8+1, Scott Nicholls © 4+3, Chris Harris 14, Benjamin Basso 9+1, Jordan Palin (RS) 5. Team Manager: Rob Lyon
IPSWICH 39: Jason Doyle 14, Paul Starke 1, Danny King © 8+1, Erik Riss 1+1, Troy Batchelor 8, Ben Barker 4+1 (Withdrawn), Danyon Hume (RS) 3. Team Manager: Ritchie Hawkins
REFEREE: S.H. Kennett
PREMIERSHIP TABLE
| | | |
| --- | --- | --- |
| Team | Meetings | Points |
| Belle Vue | 9 | 17 |
| Ipswich | 8 | 16 |
| Wolverhampton | 8 | 15 |
| Sheffield | 6 | 13 |
| King's Lynn | 6 | 8 |
| Peterborough | 7 | 6 |
THE STORY
The 'Tru Mix' Witches were defeated by bottom side Peterborough in an eventful meeting on Monday night in the Premiership.
Ipswich welcomed back Paul Starke from injury for the meeting and were hoping to continue their good form and return to the top of the table with a positive result. However, it turned out to be a frustrating night with the meeting heavily delayed by several crashes and track work. Peterborough started well and but for numerous crashes early on would have been ahead but after seven races it was the Witches who held a one-point lead. However, the meeting turned after heat eight when Ben Barker crashed and was withdrawn for the meeting. After a whole host of crashes, plenty of track work took place before the action resumed and it was the hosts who kicked-on and ended up recording a comfortable victory. Jason Doyle top scored with 14 points for Ipswich.
Doyle won heat one as the points were shared with Michael Palm-Toft winning the battle at the back against Starke. The hosts went ahead in heat two with Jordan Palin getting the better of Barker at the front and Benjamin Basso picked up a point. Danny King was a winner in heat three and with Erik Riss having retired with a blown engine it looked like being a 3-3 but Scott Nicholls took a heavy fall late on in the race after getting into trouble with teammate Hans Andersen and was excluded meaning a 3-2 was awarded to Ipswich. After a delay to fix the air fence, the action resumed and Troy Batchelor was an early leader in heat four, but Chris Harris had other ideas and passed the Witches man in what was another heat advantage to the Panthers, giving them a 13-10 lead.
Doyle was a winner again in heat five but with Starke at the back, it was a 3-3. Heat six was stopped as early leader Palm-Toft fell and was excluded. The Witches took advantage in the re-run as Batchelor won and Barker joined him at the front having seen off Ulrich Ostergaard for a maximum to the visitors that edged them ahead on the night. There was yet another stoppage in heat seven with the Panthers duo of Harris and Basso comfortable at the front for a 5-1, Basso then collided with his teammate with both riders hitting the deck. Basso was excluded and the race was awarded as a 3-3. There was a further delay in heat eight as Ostergaard went through the tapes and was replaced by Basso in the re-run. The re-run saw yet another crash and this time it was Witches man Barker who fell and was excluded. The latest incident caused officials, management and riders to take a look at the track before lengthy work was done to improve conditions in the problem areas. Barker was withdrawn from the meeting and taken to hospital, leaving the Witches one rider down for the rest of the meeting. In the re-run of heat eight Basso won with Danyon Hume second, meaning a 4-2 to the Panthers to put them one point in front.
Andersen looked like he was going to win heat nine, but Batchelor produced a fine move to get past the Dane on the last lap and ensure a shared heat. The home team extended their lead in heat 10 with a 5-1 and things got worse for Ipswich in heat 11 when Doyle was excluded for causing Basso to crash. Peterborough capitalised in the re-run and recorded another maximum to extend their lead to nine points. Ritchie Hawkins responded by putting Doyle in as a tactical substitute in heat 12 and it worked to perfection as he won and was joined by teammate King for a maximum to reduce the deficit to five points with three heats to race.
Harris made it four wins from four in heat 13 ahead of Doyle and Palm-Toft passed Batchelor late on in the race for a 4-2 to the Panthers that put them on the brink of victory. Peterborough then recorded a 5-1 in heat 14 to secure the three points. Doyle produced yet another fabulous ride in heat 15 to pass both Panthers and win a shared heat but it was little consolation for Ipswich who headed home empty-handed.
REACTION FROM THE BOSS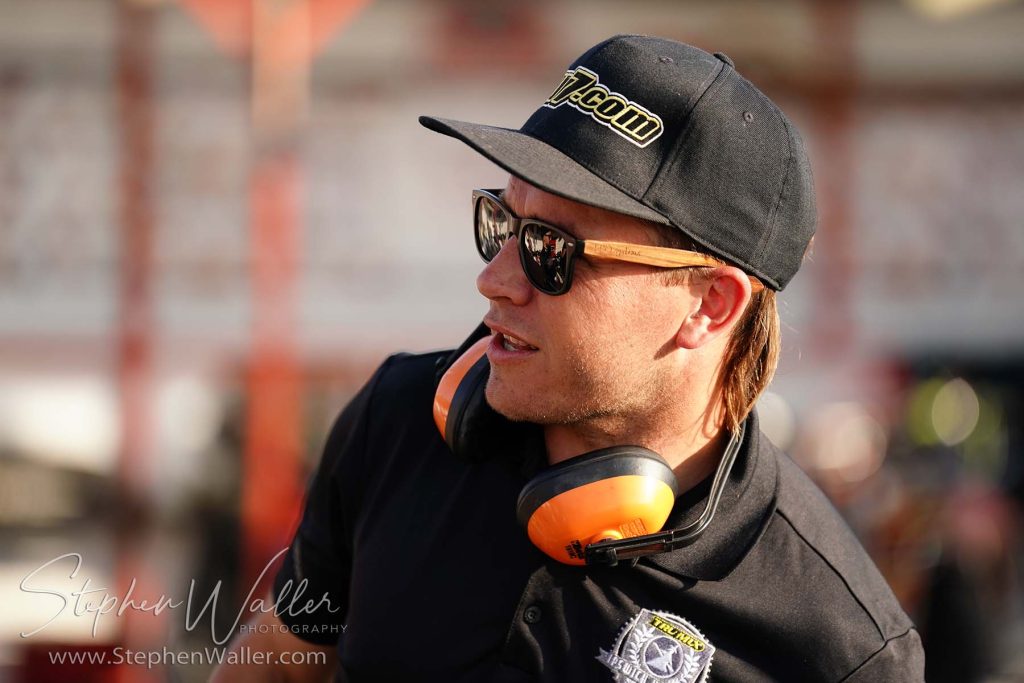 Ipswich 'Tru Mix' Witches team manager Ritchie Hawkins reflects on Monday's defeat at Peterborough.
"It was a really long eventful meeting with a lot of crashes and incidents holding the meeting up. Ben was flying until he had his crash and he looked like one of our quickest riders, so he was in for a big night which would have compensated for Erik and Starkey struggling. Once we lost him, we were in trouble, and we didn't have enough riders going well enough to get anything out of the meeting.
"There was a little rut that appeared on turn three and four and everyone was riding on the limit and because the racing was so evenly matched, any little mistake resulted in a crash. I don't think it was anything massively or drastically wrong like sometimes they can have, it was just a couple of riders putting everything into it and it all seemed to happen on one night. I don't think it was anything specific.
"Paul came back and was maybe suffering from a lack of race-sharpness tonight and he was one rider who was struggling for speed as well. I'm sure he will be sore in the morning, but he has a busy period coming up racing-wise so hopefully his shoulder will strengthen up. Erik blew his engine in his first ride and that hampered his evening as well. Ben is currently in hospital with a shoulder injury being assessed.
"We were the meeting until we lost Ben, so we would have been in with a chance of getting something from the meeting and it was disappointing to lose him. There is nothing we drastically we need to worry about after that result."
RIDER OF THE NIGHT
Once again Doyle was the main man for Ipswich, scoring 14 points from six rides.
WHAT IT MEANS
Peterborough pick up three points which leaves them less marooned at the bottom, Ipswich remain second despite not being able to add to their points tally.
UP NEXT
The 'Tru Mix' Witches host the Peterborough Panthers at Foxhall Stadium on Thursday 23rd June in a Premiership fixture. Tickets can be purchased on the gate and in advance here.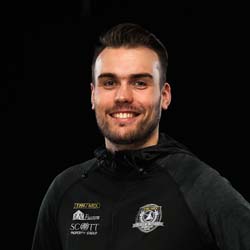 Digital Media Manager at Ipswich Speedway