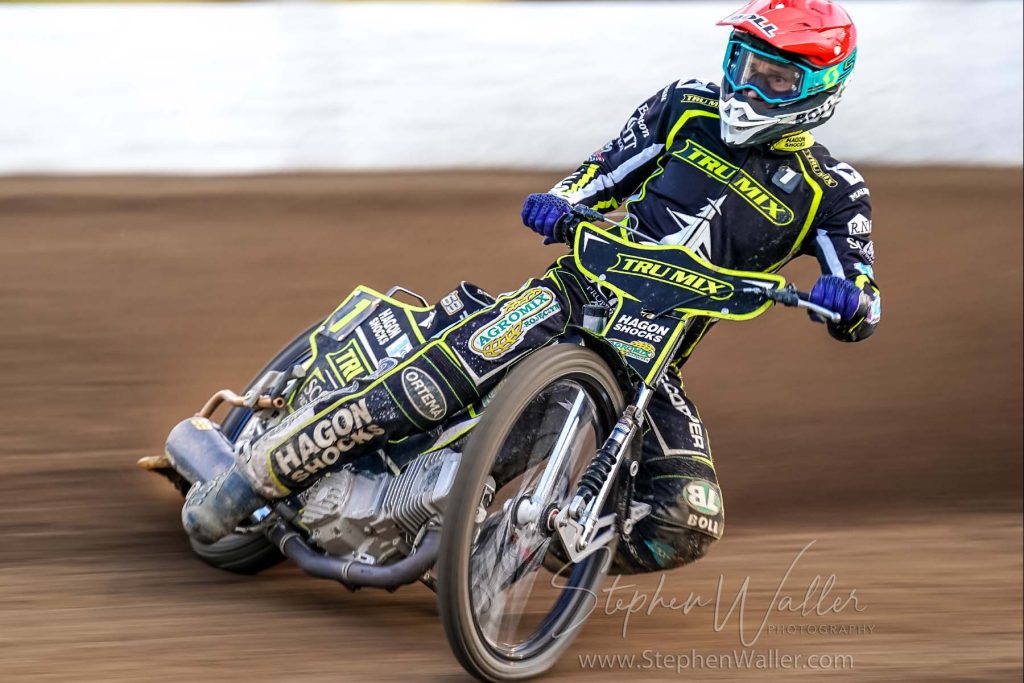 THE SCORES
BELLE VUE 24: Max Fricke 17, Brady Kurtz 7, Tom Brennan (RS) 0. Team Manager: Mark Lemon
IPSWICH 21: Jason Doyle 17, Danny King 2, Danyon Hume (RS) 2. Team Manager: Ritchie Hawkins
KING'S LYNN 23: Josh Pickering 15, Richard Lawson 8, Jack Thomas (RS) 0. Team Manager: Alex Brady
PETERBOROUGH 18: Michael Palm Toft 7, Chris Harris 11, Max Clegg (RS) 0. Team Manager: Rob Lyon
SHEFFIELD 26: Jack Holder 18, Adam Ellis 6, Connor Mountain (RS) 2. Team Manager: Simon Stead
WOLVES 23: Sam Masters 12, Ryan Douglas 11, Joe Thompson (RS) 0. Team Manager: Peter Adams
SEMI-FINAL: King's Lynn beat Belle Vue 7-2
FINAL: King's Lynn beat Sheffield 5-4
REFEREE: A. Steele
PREMIERSHIP PAIRS TABLE
| | |
| --- | --- |
| Team | Points |
| King's Lynn | 12 |
| Sheffield | 8 |
| Belle Vue | 6 |
| Wolverhampton | 4 |
| Ipswich | 2 |
| Peterborough | 0 |
THE STORY
The 'Tru Mix' Witches pairing of Jason Doyle and Danny King finished fifth in the Premiership Pairs opener at Peterborough on Monday.
Doyle was in strong form with three race wins from his five outings, but King endured a tough night on a circuit where he normally scores well, as they finished two points short of a place in the semi-final.
The opening race saw the Witches take on Belle Vue, with Doyle dominating from the outside gate but whilst King briefly held third place, he was moved aside by Max Fricke into the third bend.
Both Witches riders made the start in Heat 5 when they faced Sheffield, but King found himself swallowed up by Jack Holder and Adam Ellis by the time they exited turn two.
Their third outing saw them fall victim to a superb ride by Peterborough's Michael Palm Toft, who first made it round the outside of King and then switched inside Doyle at the end of lap three to take an impressive victory.
And the Witches' hopes were as good as over when they were on the wrong end of a 7-2 to King's Lynn in a thrilling Heat 10 when Josh Pickering charged through on the inside of King whilst Richard Lawson came from the back to pass both Ipswich riders.
Doyle added a consolation win in Heat 13 with Rising Star Danyon Hume taking his compulsory ride and finishing third ahead of Wolverhampton's Joe Thompson, with that result enough to keep the Witches ahead of home side Peterborough.
King's Lynn went on to take a surprise win from the meeting as Belle Vue's Max Fricke fell when trying to come from the back in the semi, whilst the Grand Final saw Sheffield's Adam Ellis come to grief heavily on the last lap as the Stars' Richard Lawson looked to engineer a way through for his colleague Josh Pickering.
REACTION FROM THE BOSS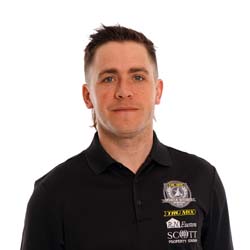 Ipswich 'Tru Mix' Witches team manager Ritchie Hawkins reflects on Monday's first round at Peterborough.
"Doyley was great tonight, but it was a tough night for Danny, who just seems to be a bit down on speed at the moment, and it shows in a line-up like that.
"I do feel with the way he's riding he deserves more points than he's currently getting, and we're discussing ways of how he can get that speed back.
"That was always going to be our combination for this track with how well Danny usually goes here, and it's a shame it didn't happen for him in what was obviously a very strong line-up, the strongest we've seen in a meeting in this country for quite a while."
WHAT IT MEANS
The Witches collect two points from the opening meeting of the six-round series, with King's Lynn currently leading the way on 12. The second round takes place at Foxhall on Thursday June 16.
UP NEXT
The 'Tru Mix' Witches host the Wolverhampton Wolves at Foxhall Stadium on Thursday 26th May in a Premiership fixture. Tickets can be purchased here.