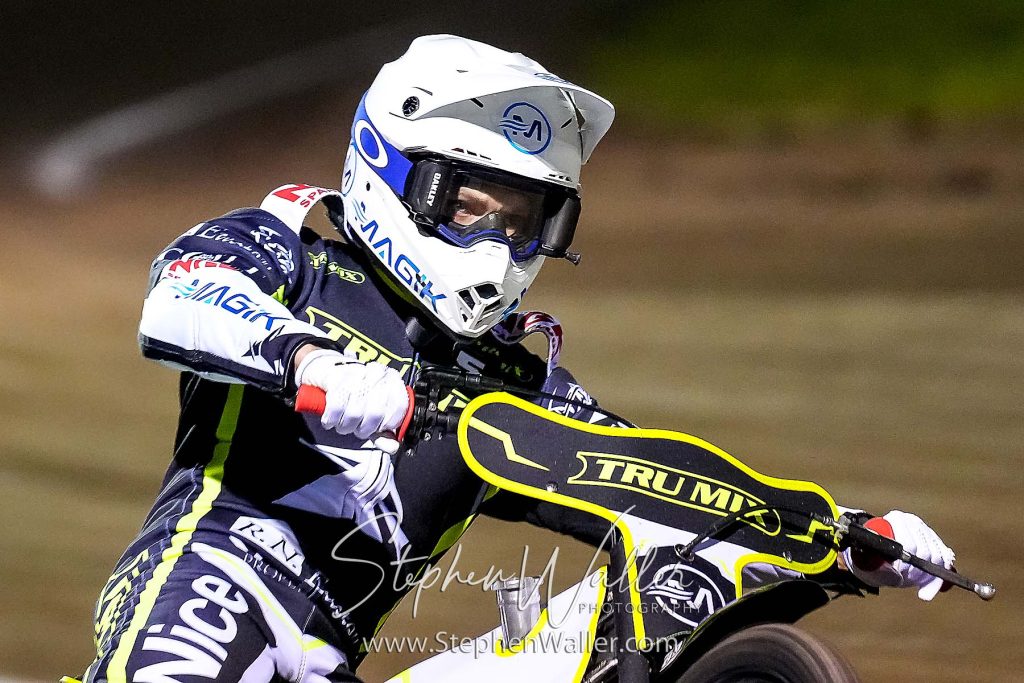 By Henry Chard
THE SCORES
SHEFFIELD 51: Tobiasz Musielak 9+1, Lewis Kerr 5+1, Adam Ellis 8+1, David Bellego 5+1, Jack Holder 9, Kyle Howarth © 10+4, Dan Gilkes (RS) 5+1. Team Manager: Simon Stead
IPSWICH 39: Jason Doyle 13+1, Danyon Hume 2+1, Danny King © 5+1, Ben Barker 2, Emil Sayfutdinov 14+1 (Paid Maximum), Keynan Rew 0, Dan Thompson (RS) 3. Team Manager: Ritchie Hawkins
REFEREE: C. Durno
SPORTS INSURE PREMIERSHIP TABLE
| | | |
| --- | --- | --- |
| Team | Meetings | Points |
| Belle Vue | 13 | 22 |
| Wolverhampton | 10 | 17 |
| Leicester | 9 | 15 |
| Sheffield | 9 | 13 |
| Ipswich | 11 | 10 |
| King's Lynn | 10 | 7 |
| Peterborough | 8 | 2 |
THE STORY
The Ipswich 'Tru Mix' Witches were beaten by Sheffield on Thursday night in the Sports Insure Premiership.
Having won 47-43 in Suffolk earlier in the season, Ipswich side held a slender lead with regards to the aggregate bonus point and there was little to separate the two sides early on with just two points between them after six races. However, the home team then went through the gears and showed their strength on home shale as they raced away for convincing victory. Emil Sayfutdinov top scored with a sublime 14+1 paid maximum.
Tobiasz Musielak won a shared heat one from the gate before the Tigers went ahead in heat two with a 5-1. The points were shared in heat three before Sayfutdinov won heat four ahead of Jack Holder and Dan Thompson picked up a point for a Witches 2-4 that made it 13-11.
Jason Doyle won a shared heat five by a distance after an impressive blast around the outside of the opening two turns. Sayfutdinov glided to victory in heat six in another 3-3 but Sheffield then hit a maximum in heat seven to extend their lead. The hosts then recorded another 5-1 in heat eight to give them a 29-19 lead.
Team manager Ritchie Hawkins brought in Doyle as a tactical substitute in heat nine and he and Sayfutdinov worked together for a convincing maximum to reduce the deficit. Musielak won heat 10 as Danny King did well to pass Lewis Kerr for second but Ben Barker couldn't find a way past Kerr, meaning a 4-2 to Sheffield. Doyle recorded another impressive victory in a shared heat 11 before the Tigers hit another 5-1 in heat 12 to put them on the brink of victory with a 42-30 lead.
Sayfutdinov continued his perfect night with another win in heat 13 but with Doyle at the back it was a 3-3 which confirmed the victory for the home team. The South Yorkshire side also wrapped up the bonus point in heat 14 with a maximum. Sayfutdinov completed his paid maximum with a win in heat 15 and he was followed home by Doyle for a Witches maximum, but it was little consolation as Ipswich went home empty-handed.
REACTION FROM THE BOSS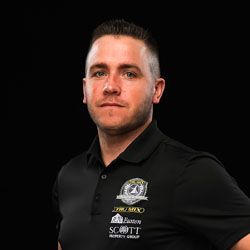 Ipswich 'Tru Mix' Witches team manager Ritchie Hawkins reflects on Thursday's defeat to Sheffield.
"I felt in the first half of the meeting we were right in it, and we could kick on and give ourselves a good chance by the end of the meeting, but we didn't, and we went the other way. It is easy to see from the score chart where we were lacking, we didn't have any back up for our top two.
"It was a good debut from Dan, he did well for his first meeting for us in the Rising Star position and showed a lot of potential. I was happy with him. It was a new track for Keynan, and he really struggled from the start tonight, it is something I'm sure he will improve on and get his head around next time we go there.
"Emil's first visit to Sheffield and quite clearly, he took a liking to it straight away. He is in great from and loving life at the minute. It is great to see, and he is a joy to watch.
"As it stands this will be Ben's last meeting and I certainly can't fault his effort. He has come into the team and has put absolutely everything into it for the month. His effort has not been rewarded with the points it warranted. I can't fault him, and we thank him for coming in and racing the month for us, he slotted back in and was a great part of the side.
"I think we will be stronger in the second half of the season but that needs to start now. The improvement needs to start from here on in and we have got a big second half of the season to reach the play-offs. I think we will be stronger now going forward, Keynan has been to most of the tracks now and is gaining experience and learning all of the time and I think he will kick on in the second half of the season as well as Danyon. Danyon isn't far off making another step up, so going forward we will be stronger to back the top two up, who are clearly the best riders in the league at the moment."
RIDER OF THE NIGHT
Sayfutdinov was in a different postcode all night as he breezed to a stunning 14+1 paid maximum and was a joy to watch.
WHAT IT MEANS
Ipswich stay fifth and lose ground on the top four as Sheffield add three points to their tally and strengthen their place in fourth.
UP NEXT
The Ipswich 'Tru Mix' Witches host the Peterborough Panthers at Foxhall Stadium on Thursday 22nd June in the Sports Insure Premiership. Tickets can be purchased online in advance here and on the gate.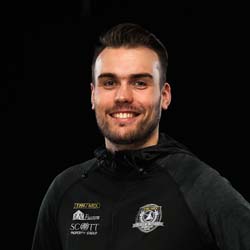 Digital Media Manager at Ipswich Speedway