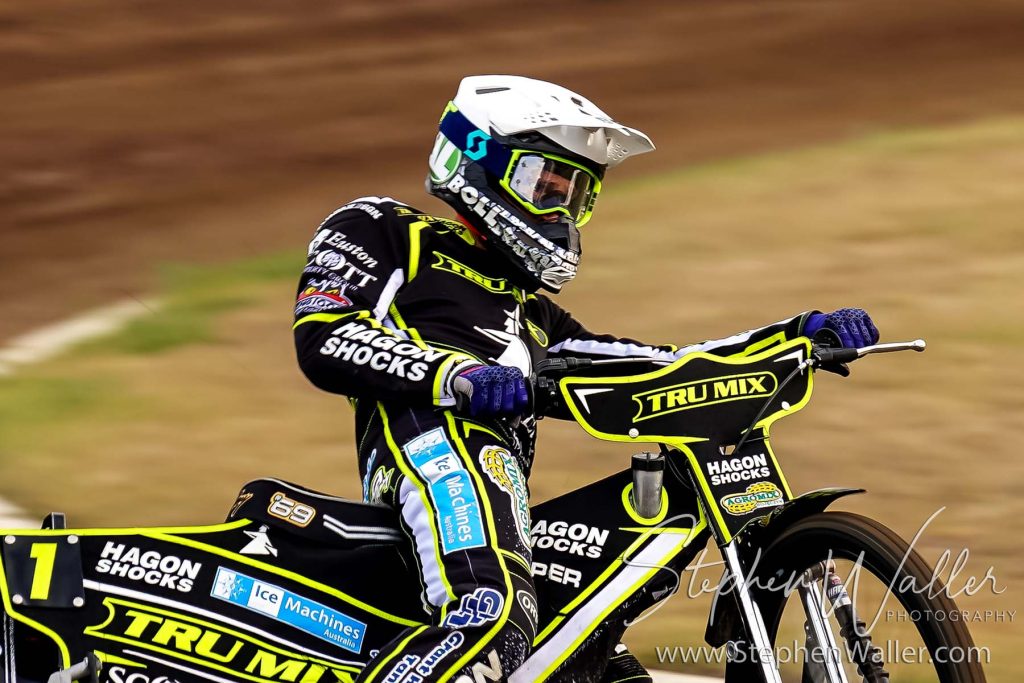 By Henry Chard
THE SCORES
SHEFFIELD 54: Jack Holder © 10+1, Lewis Kerr 8+1, Adam Ellis 9+3, Kyle Howarth R/R, Sam Masters (g) 11, Justin Sedgmen 5, Connor Mountain (RS) 11+2. Team Manager: Simon Stead
IPSWICH 36: Jason Doyle 15+1, Aaron Summers 2, Danny King © 9+1, Erik Riss 5, Troy Batchelor 1, Lee Complin (g) 3, Anders Rowe (RS) 1+1. Team Manager: Ritchie Hawkins
REFEREE: A. Steele
PREMIERSHIP TABLE
| | | |
| --- | --- | --- |
| Team | Meetings | Points |
| Sheffield | 20 | 46 |
| Ipswich | 20 | 43 |
| Belle Vue | 20 | 38 |
| Wolverhampton | 20 | 34 |
| King's Lynn | 20 | 27 |
| Peterborough | 20 | 13 |
THE STORY
The 'Tru Mix' Witches were beaten in their final Premiership fixture of the season at Sheffield on Monday night.
With the play-offs already completed and Belle Vue having lifted the Premiership title, there was nothing riding on the fixture. The Tigers were without Tobiasz Musielak and Kyle Howarth with Wolves' Sam Masters guesting in place of Musielak and rider replacement in operation at number four. The visitors lost Paul Starke on the day after he broke down on his way to the stadium, with Lee Complin guesting at reserve. After a delayed start to proceedings, Sheffield eased to a comfortable victory. Jason Doyle top scored with 15+1.
Doyle won a shared heat one before the hosts went ahead in heat two with a 4-2 as Connor Mountain won and Complin held second ahead of Justin Sedgmen. Danny King was excluded in heat three as he went through the tapes and Sheffield hit a 5-1 in the re-run. The home team recorded another maximum in heat four to make it 17-7.
Doyle won heat five as the points were shared before Sheffield hit another 5-1 in heat six. Sheffield guest Masters won heat seven in a 3-3 and there was another shared heat in heat eight leaving the home side 31-17 in front.
Doyle came in as a tactical substitute in heat nine and duly won in a third consecutive 3-3. Jack Holder won heat 10 as King passed Lewis Kerr for second to limit the Tigers to a 4-2. Masters was the first man to beat Doyle as he won heat 11 in another heat advantage to Sheffield. King produced a spectacular final bend to beat Adam Ellis to the chequered flag in heat 12 in a 3-3, making the score 45-27.
Holder won heat 13 ahead of Doyle with Masters third for a 4-2 to the hosts. Heat 14 ended with another heat advantage to the Tigers as the Witches ended the night with a 1-5 courtesy of King and Doyle, making the final score 54-36 to Sheffield.
REACTION FROM THE BOSS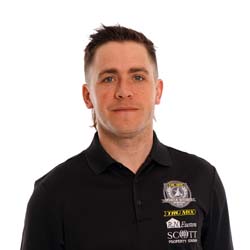 Ipswich 'Tru Mix' Witches team manager Ritchie Hawkins reflects on Monday's defeat at Sheffield.
"The track staff at Sheffield did an amazing job to get the meeting on, they had stock cars here last night and bad weather, and they couldn't get on the track early because of dog racing. They did a brilliant job to get it on and the track was good.
"It wasn't a great team performance, and it was a bad result. Doyley was class again, Danny put himself back touching the tapes in his first race but in his last three rides found the setup and looked good and it was quick as he has been for a while. I felt Erik was there or thereabouts but didn't quite have that next step to score more points.
"Thank you to Lee Complin for coming in at short notice and he rode as he always does, with 100% commitment. Next season for Lee, he will be back on the pace we know he is capable of.
"We have got two more meetings this week and we are in a great position in the Pairs, and we need to carry that on tomorrow at Leicester and put in a strong showing. Danny has ridden quite a lot at Leicester this season and if he can carry on where he finished tonight, being partnered with Doyley it puts us in with a great shout."
RIDER OF THE NIGHT
As has been the case on many occasions in 2022 it was Doyle who was the star for Ipswich, scoring 15+1.
WHAT IT MEANS
With the play-offs already completed and the champions crowned, it quite literally means nothing at this stage.
UP NEXT
The 'Tru Mix' Witches pairing travels to Leicester on Tuesday 25th October for the fifth round of the Premiership Pairs. Tickets can be purchased on the gate and in advance here.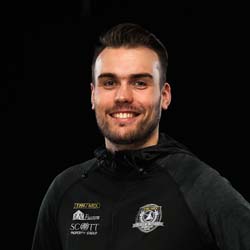 Digital Media Manager at Ipswich Speedway