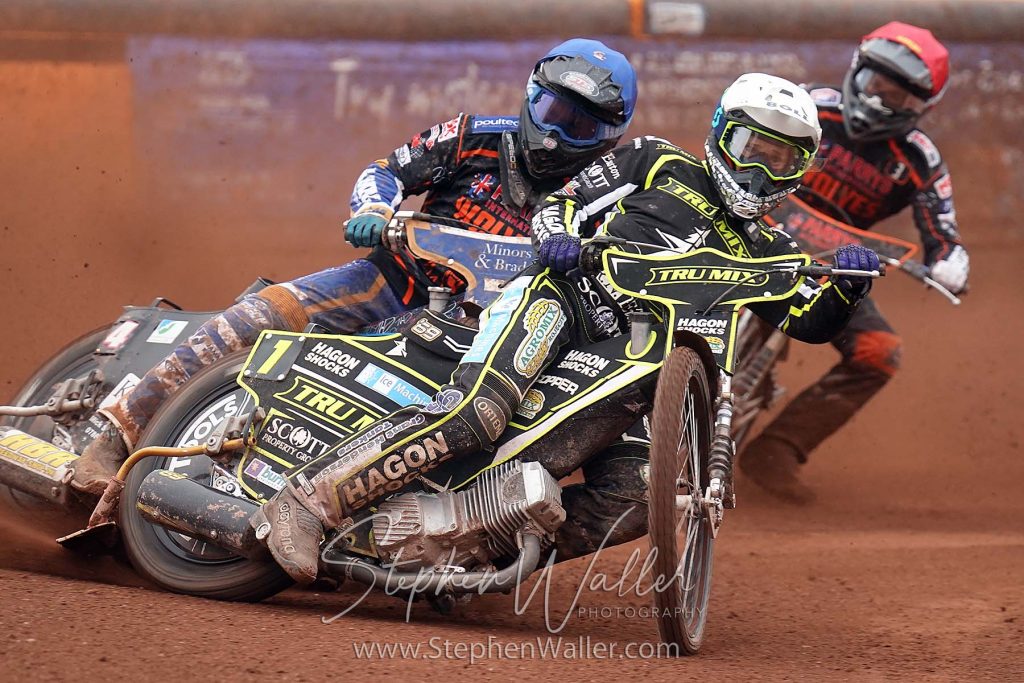 By Henry Chard
THE SCORES
WOLVES 42: Sam Masters © 11+1, Steve Worrall 6+1, Luke Becker 4, Thomas Jorgensen (g) 3, Nick Morris 10+2, Drew Kemp 6+2, Joe Thompson (RS) 2+1. Team Manager: Peter Adams
IPSWICH 48: Jason Doyle 13, Erik Riss 6+1, Danny King © 8, Ben Barker 6+1, Troy Batchelor 6+1, Paul Starke 7, Danyon Hume (RS) 2. Team Manager: Ritchie Hawkins
REFEREE: S. Perkin
PREMIERSHIP TABLE
| | | |
| --- | --- | --- |
| Team | Meetings | Points |
| Belle Vue | 3 | 8 |
| Ipswich | 2 | 6 |
| Sheffield | 1 | 3 |
| Wolverhampton | 2 | 3 |
| King's Lynn | 1 | 0 |
| Peterborough | 3 | 0 |
THE STORY
The 'Tru Mix' Witches raced to a fantastic away win at Wolverhampton on Monday night to continue their winning start to the Premiership season.
Ipswich were without Anders Rowe due to illness with number eight Danyon Hume stepping in whilst Wolves were without Ryan Douglas and Leon Flint due to injury. The meeting swung back and forth in the opening eight races with both sides leading at different points, but it was the visitors who kicked on in the second half to secure a fine victory on the road. Jason Doyle top scored with 13 points.
Ipswich number one Doyle got off to a fine start as he passed both Wolves to ensure a share of the points in the opening race. Paul Starke was looking comfortable at the front in heat two but suffered machinery issues on the final lap which handed the hosts a 5-1 to take the lead in the tie. It was level again after heat three though as Danny King and Ben Barker raced from the gate for a maximum. Team manager Ritchie Hawkins made a reserve switch in heat four putting Starke in for Hume, but Starke was forced to go off 15 metres at the start after not making the two-minute time allowance. Troy Batchelor took the chequered flag and Starke worked overtime from the back to eventually pass Joe Thompson on the final turn to take third and edge the Witches two points ahead.
Doyle showed his class again to win heat five and was joined by partner Erik Riss for another maximum to the visitors. Heat six didn't get past the first turn with Steve Worrall falling after a tight first corner but all four riders were called back for the re-run. There was no catching the Wolves duo of Sam Masters and Worrall in the re-run as the home team hit back immediately with a 5-1 of their own. Wolves re-took the lead in heat seven with another maximum thanks to Nick Morris and Drew Kemp. Riss was a winner in heat eight whilst Hume and Worrall fought it out for second and it was the home rider who won the battle on the final bend to split the visitors, leaving the scores level after eight heats of racing.
Wolves guest Thomas Jorgensen went through the tapes at the start of heat nine and was forced to go off 15 metres in the re-run where the Witches took full advantage as Starke and Batchelor teamed up for a maximum to put them back in front on the night. King won heat 10 ahead of Masters with Barker picking up a point to extend the Witches' lead to six. There was another case of first bend bunching in heat 11 with Kemp this time the victim but all four riders were invited back for a second go. Doyle continued his unbeaten start with yet another race win in the re-run as Morris held off Riss for second, but it was another heat advantage to the Suffolk side which now left them eight points up. Wolves boss Peter Adams put Morris in as a tactical substitute in heat 12 but it was Starke who was victorious and in his attempts to chase the Ipswich man, Morris went wide and finished at the back with King nipping through for a point which gave the away team a commanding 10-point lead with just three to race.
Doyle made it four wins from four in a shared heat 13 to all but win the meeting and it was mathematically confirmed in heat 14 as Barker beat the Wolves duo in another 3-3. Heat 15 was called back after Masters jumped the start but it was he and Morris who finished with a flourish in the re-run as they recorded a 5-1, and although that result denied Ipswich all four league points, it was the away side who left happy with their night's work.
REACTION FROM THE BOSS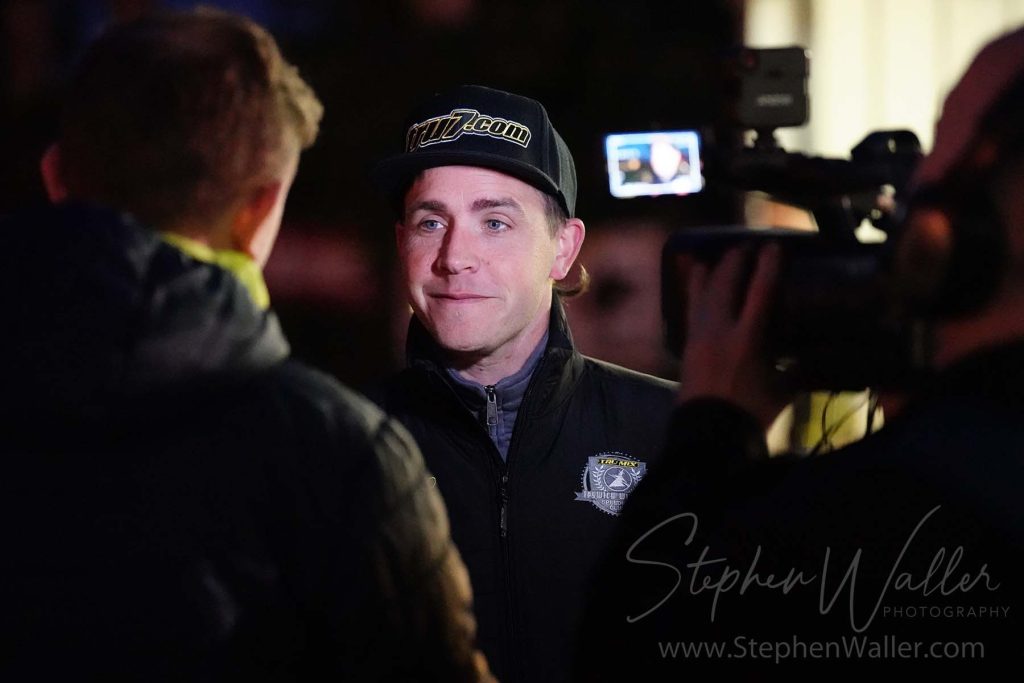 Ipswich 'Tru Mix' Witches team manager Ritchie Hawkins reflects on Monday's win at Wolves.
"We leave Wolves really happy, and we have started the campaign with two wins out of two. I don't think many people will win at Wolves this year; I can't see them losing many at home so to get three points is a massive bonus.
"All seven riders played a big part, like last Thursday there were some errors and machinery problems, certainly Starkey had problems which cost us more points, but we have managed to overcome them and get two wins. Overall, it was a much-deserved win, and we are delighted to have started the season this way.
"Doyley was terrific, he wasn't making starts and was passing and providing some great racing. Right through the team we performed, down at reserve Starkey was superb and six of our seven riders won races, so we had a team of race winners. Danyon came in at number seven and did really well on a tricky track to ride on.
"We had two of the four League Cup matches with half a team and now we have started the Premiership season brilliantly with two wins. When you look at the team it is a very strong team on paper, it is just about getting everyone firing together with half of the team coming off of a bad season last year. We are improving but it is early doors, and we are not getting carried away. We have got a very very tough test on Monday coming up at home to Sheffield."
RIDER OF THE NIGHT
2017 world champion Doyle showed his class leading the way with 13 points which included four race wins before his chances of a maximum were ended in heat 15.
WHAT IT MEANS
The Witches pick up three points on the road to go second in the table as Wolves drop to fourth after their first league defeat of the season.
UP NEXT
The 'Tru Mix' Witches host the Sheffield Tigers at Foxhall Stadium on Monday 16th May in a Premiership fixture. Tickets can be purchased here.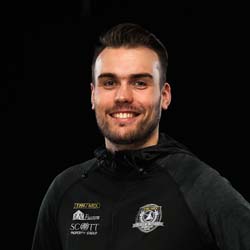 Digital Media Manager at Ipswich Speedway