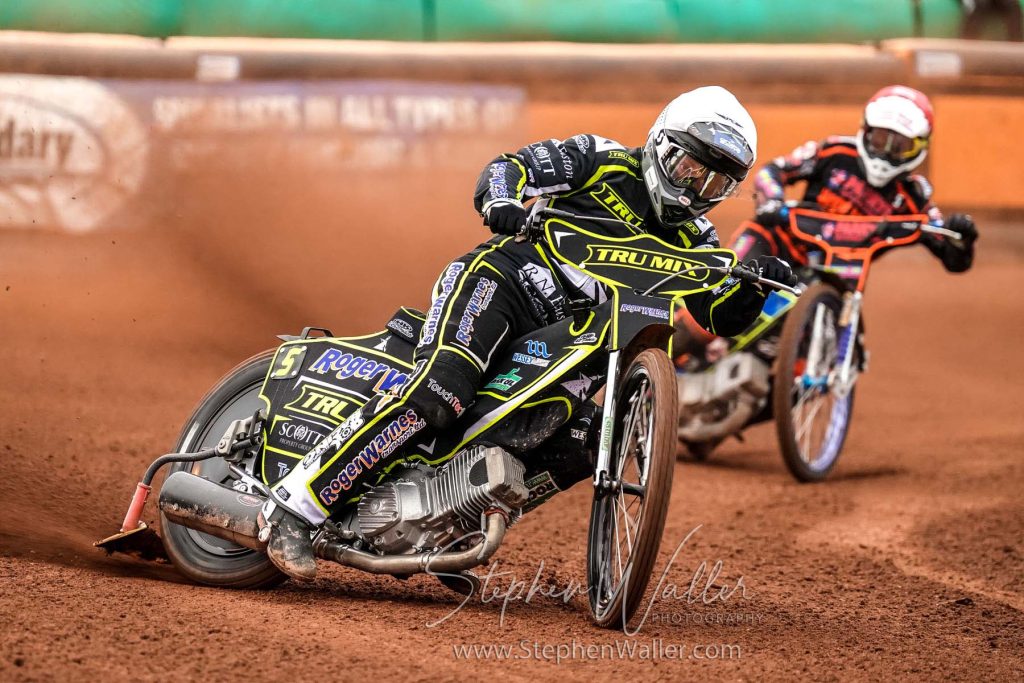 By Henry Chard
THE SCORES
WOLVES 43: Sam Masters © 12+2, Steve Worrall 8+1, Luke Becker 12, Ryan Douglas 2+1, Nick Morris 6, Drew Kemp 2, Leon Flint (RS) 1. Team Manager: Peter Adams
IPSWICH 47: Jason Doyle 11, Ben Barker 3+1, Troy Batchelor 7+3, Paul Starke R/R, Danny King © 7+2, Erik Riss 16+1, Danyon Hume (RS) 3. Team Manager: Ritchie Hawkins
REFEREE: P. Carrington
PREMIERSHIP TABLE
| | | |
| --- | --- | --- |
| Team | Meetings | Points |
| Ipswich | 11 | 22 |
| Belle Vue | 10 | 20 |
| Sheffield | 9 | 20 |
| Wolverhampton | 10 | 18 |
| Peterborough | 10 | 10 |
| King's Lynn | 8 | 9 |
THE STORY
The 'Tru Mix' Witches recorded another impressive victory on the road as they won at Wolverhampton for the second time this season on Monday night in the Premiership.
Ipswich were handed a blow on the day of the meeting with Paul Starke ruled out of the meeting with thumb ligament damage following his crash at Sheffield last week with rider replacement in operation at number four in his absence. However, despite that the Witches started brightly and led by six after four heats. Wolverhampton pulled it back and the scores were level after 10 heats of action before Ipswich finished strongly to secure victory with a race to spare which took them back to the top of the Premiership. Erik Riss top scored with 16+1.
Sam Masters was an injury doubt ahead of the meeting, but he fought through the pain to win heat one as the points were shared. Riss was victorious in heat two ahead of Drew Kemp with Danyon Hume picking up a point to edge the visitors ahead. Luke Becker worked his way through the traffic to take the chequered flag in heat three with the Witches having initially made the gate meaning a 3-3. Team manager Ritchie Hawkins made a reserve switch in heat four putting Riss in for Hume, and it worked a treat as he raced to victory and was joined by skipper Danny King for a 1-5 that put Ipswich six points to the good after a terrific start to the meeting.
Jason Doyle won a shared heat five before the home duo of Steve Worrall and Masters recorded Wolves' first maximum of the evening in heat six to reduce the Suffolk side's lead to just two points. Nick Morris won heat seven in a 3-3 and the scores were level shortly after as Worrall won heat eight ahead of Hume and Leon Flint took advantage of a slip by Ben Barker to nip into third for a heat advantage to make it 24-24.
However, Ipswich regained the lead in heat nine as Riss won and Ryan Douglas fell whilst chasing hard in second place, allowing King into second for a 1-5 to the away side. It was all level again after heat 10 as Masters and Worrall raced to another 5-1. Morris was the victim of first bend bunching at the start of heat 11 and hit the deck, with all four riders called back for the re-run. Doyle got the better of Morris in the second staging with the Wolves rider just hanging onto second on the line ahead of the busy Riss with a 2-4 putting Ipswich back in front. The Witches looked like they were taking a big step towards victory in heat 12 as Riss and Troy Batchelor hit the front, but Becker had other ideas and passed the pair to prevent any heat advantage, meaning it was finely poised at 35-37 with three heats to race.
Doyle was the first Ipswich rider to defeat Masters in heat 13 and King worked hard to pass Morris for an important point that extended the away side's lead to four points. An impressive away win was sealed in heat 14 as Batchelor and Riss roared to a maximum. Heat 15 was action-packed with passing galore and it ended with a 5-1 to Wolverhampton which did deny Ipswich a four-point away win but it was the Witches who went home happy with victory in the West Midlands once again.
REACTION FROM THE BOSS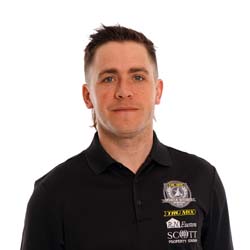 Ipswich 'Tru Mix' Witches team manager Ritchie Hawkins reflects on Monday's victory at Wolverhampton.
"Our two trips here have been our best two overall and I'm really pleased. It is nice to get back to the top of the table and we are making a bit of a habit of being top of the league at the moment.
"Erik Riss at reserve is a massive bonus for a team, it is down to his form last year really as he has been going well with us. It is a pity really that we haven't got that many meetings this month. We won't get a massive benefit out of it with only three meetings with him at reserve but obviously tonight it paid dividends.
"I don't think we are at our best yet. We are dovetailing with people having off nights and then other people stepping up. We are not as consistent as we could be. Danny is coming into a bit of form and once we get Ben back fit, he was hitting form at reserve. Hopefully when Starkey comes back next time he will be fit, and he has been very good for us when he has been here. I still think there is a lot more improvement in us.
"Ben did very well, he was far from 100% fit. Maybe he could have had a few more points but certainly a fully fit Ben Barker would have scored more points. He did a good job for the team and manage to contribute like all six did. That is what we need to be doing.
"Starkey has seen a different specialist today and had an MRI scan and they have found the problem. They've said he needs two to six weeks of recovery to be fully fit and he has already done one of them. We are hoping that it will be on lesser side, and he will be with us next meeting."
RIDER OF THE NIGHT
Reserve Riss was busy as expected and racked up a stunning 16+1 from the maximum amount of seven rides.
WHAT IT MEANS
Ipswich pick up three points which means they head back to the Premiership summit whilst Wolverhampton drop to fourth after their second home defeat of the season, both at the hands of the Witches.
UP NEXT
The 'Tru Mix' Witches pairing travel to King's Lynn for the third round of the Premiership Pairs on Thursday 7th July. Tickets can be purchased on the gate.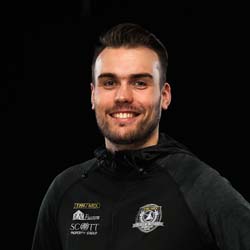 Digital Media Manager at Ipswich Speedway