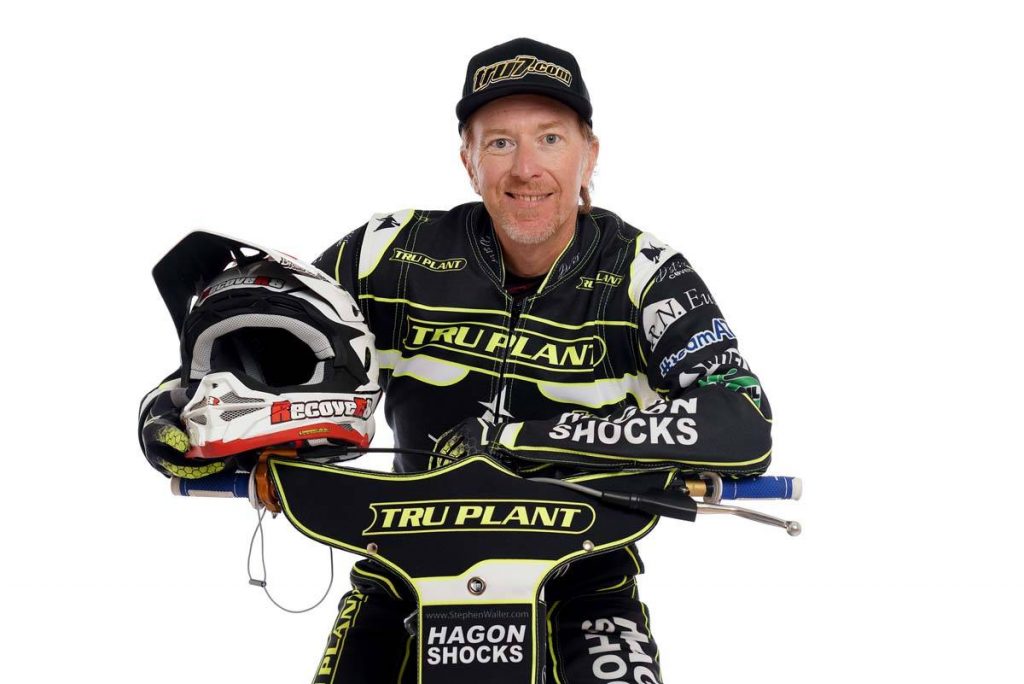 By Henry Chard
THE SCORES…
1st Rory Schlein 2nd Richard Lawson 3rd Jason Crump
Qualifying scores: Rory Schlein 12, Richard Lawson 11, Richie Worrall 11, Jason Crump 11, Chris Harris 10, Steve Worrall 10, Drew Kemp 8, Danny King 8, Ben Barker 8, Lewis Kerr 7, Paul Starke 7, Josh Auty 5, Tom Brennan 5, Dan Thompson 3, Josh Bates 2, Joe Thompson 2, Ben Woodhull (res) 0.
Semi-final: Crump, S. Worrall, Harris, R. Worrall
Final: Schlein, Lawson, Crump, S. Worrall
REFEREE: Graham Flint
VENUE: National Speedway Stadium
WHAT HAPPENED?
Ipswich 'Tru Plant' Witches rider Jason Crump finished third in the 2020 British Final at the National Speedway Stadium on Monday.
Crump finished on 11 points after 20 qualifying heats but progressed to the final after winning the semi-final. However, he couldn't stop fellow Australian Rory Schlein from becoming the first overseas winner of the event since Ivan Mauger in 1972. Witches duo Drew Kemp and Danny King both scored eight points in qualifying just missing out on the semi-final.
Former Witches man Chris Harris suffered machinery problems before heat one even started with two bikes letting him down and he missed the two-minute time allowance before being replaced by reserve Ben Woodhull. Lewis Kerr won from the gate in the wet conditions with Witches skipper King tucked in behind for second and Kemp picking up a point in third. Crump was out in heat three as the drizzle continued to fall in Manchester and he picked up two points after finishing behind race winner Richard Lawson.
Crump produced a majestic ride to win heat five as he was the first man to venture out into the wetter outside line and it worked a treat for the Australian as he gathered the pace to pass Ben Barker on the second lap and win in convincing fashion. Kemp followed Crump's lead in heat six as he built up speed on the back straight of the opening lap to round Dan Thompson on the fourth turn and he went on and won by some distance. King was out in heat seven and he picked up another two points behind Lawson who continued his perfect start.
A smart move from Kemp in the first turn enabled him to pick up a point in heat 10 as he nipped up the inside of Tom Brennan to take third as Steve Worrall won ahead of Paul Starke. Crump produced another fantastic ride to win heat 11 as he worked his way past Josh Bates and Dan Thompson on the opening lap having been pushed out wide in the opening turn with King finishing at the back.
Kemp continued his impressive night with a race win in heat 14 as he flew from the gate one to beat Barker, Lawson and Bates, becoming the first man to beat Lawson in the process. King finished third in heat 15 behind Steve Worrall and Schlein, which all but ended his chances of lifting the trophy for the second time in his career. Crump made the gate in heat 16 but was passed by both Harris and Josh Auty, meaning he had to settle for a point.
Schlein got the better of Crump on the opening lap of heat 18 to win and seal his place in the final, with Kemp at the back, meaning the youngster would just miss out on a place in the semi-final. King won heat 19 with ease from the gate but it wasn't enough to secure himself a place in the semi-final either.
Crump booked his place in the final as he won the semi-final comfortably from the gate but there was drama behind him as Richie Worrall fell on the final turn whilst in second, allowing his brother Steve through to join Crump in the final.
Schlein won the final with relative ease ahead of Lawson as Crump claimed a spot on the rostrum.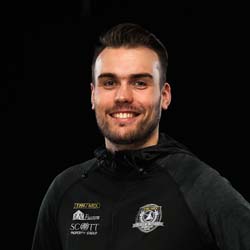 Digital Media Manager at Ipswich Speedway