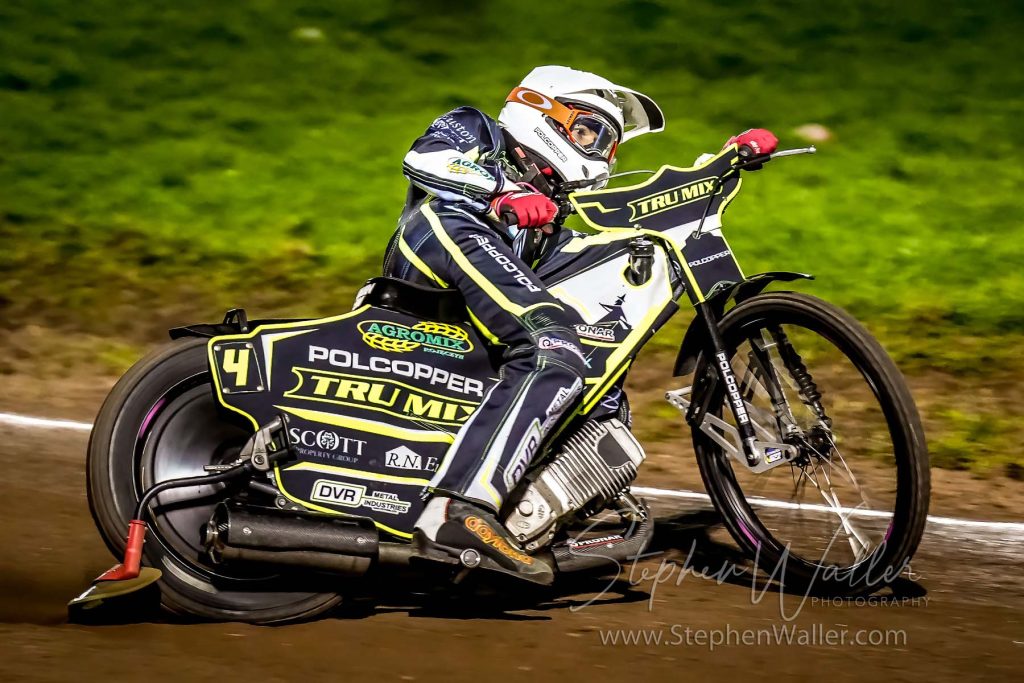 By Mike Bacon
Keynan Rew is hoping a move to reserve will help him regain a bit of confidence, as well as help the team, as the Ipswich 'Tru Mix' Witches entertain Sheffield Tigers in a Sports Insure Premiership clash at Foxhall on Monday, 7.30pm.
The 20-year-old Aussie U-21 champion, by his own admission, has found things tough of late, after a bright spell of form that culminated in him racing to his first-ever paid maximum in England a month ago in a win against Peterborough.
That performance displayed Rew's talent and why Witches boss Chris Louis was so keen to get the young Aussie on board at Foxhall.
However, recent meetings haven't been so good for Rew and the Witches, with three defeats on the bounce dropping them out of the Sports Insure Premiership play-off zone.
"I had a good run for a week or two and I thought things were coming together a bit earlier than I thought they were going to over in England," Rew said.
"I started looking alright, but I've gone back into a bit of a hole lately which is very frustrating seeing as I know what I can do, and others can see what I can do. I'm trying my hardest. I don't want to be scoring 2,3,4 points a meeting I want to be in the 8s and 9s helping the boys win meetings."
Rew flew straight back to Poland after the Witches' defeat at Leicester on Thursday night, to take the opportunity for more practice. He admits it's a frustrating time for the Witches and their fans.
"Of course, it's frustrating for me and it's frustrating for the whole team and the fans. We need a few more boys chipping in to get the results and wins.
"As a team we know what's wrong, but it's not as easy to fix the problem. Me and Danny (King) are struggling a little bit. It's impossible for Emil (Sayfutdinov) and Jason (Doyle) to do get the job done on their own.
"But like me, Danny's trying his socks off to get it right. We so want to get it right."
The maximum Rew thumped home against Peterborough was on the back of a paid eight points against King's Lynn. He's showed Witches fans a glimpse of his true colours.
"I think it's going to take me a bit more time than perhaps I thought to settle in," he said.
"It's remaining a new experience almost every week, it's different for me. I've never had anything like this before coming into the English league. It's a challenge for sure, but I'll get there and hopefully sooner rather than later."
Rew drops down to reserve for this week's tasty looking home and away clashes against a strong Sheffield team.
"I probably would have liked to have started my time at Ipswich at reserve to be honest," he said.
"There's a bit less pressure and you might get a few more heats. A bit easier one at the start of the meeting to help get the ball rolling. But that's the way it is. So, hopefully next couple of meetings I can find my feet again and this will get my confidence up and get me going well.
"It's an important week, Sheffield are a very strong team. We need to all chip in, as I say, and stop this losing streak on Monday and start looking good as a team again."
IPSWICH WITCHES v SHEFFIELD TIGERS, FOXHALL STADIUM, 7.30pm, Monday, June 12.