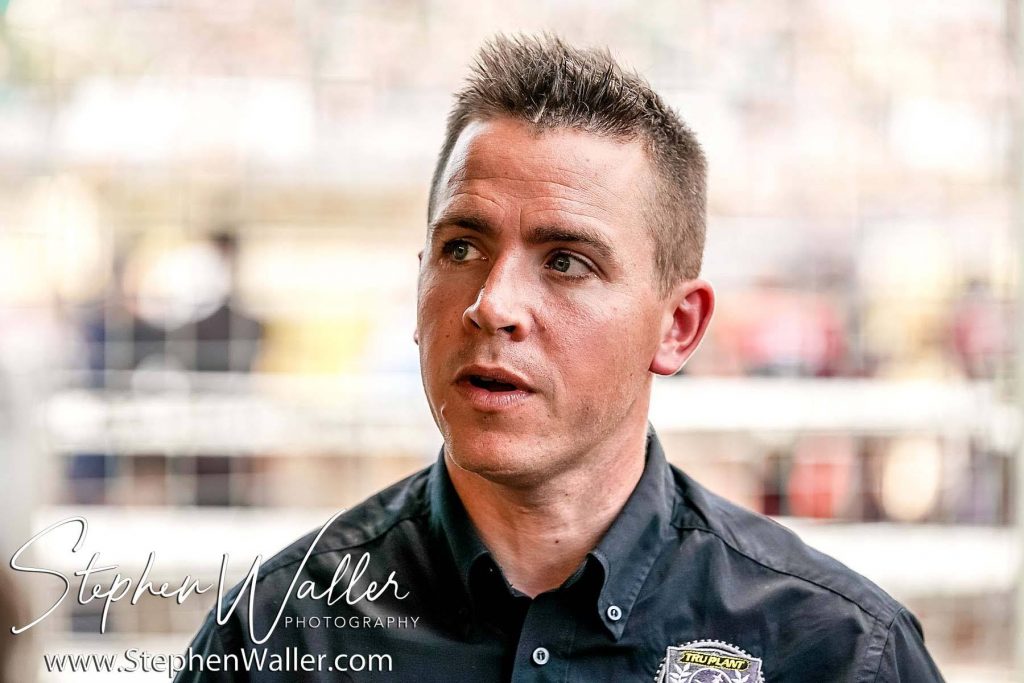 By Henry Chard
'Tru Plant' Witches boss Ritchie Hawkins lifts the lid on what it is like to be a team manager in speedway.
With the Ipswich riders so evenly matched in the averages in 2019, it has been an ever-changing line-up from week to week and Hawkins explained his methods behind rotating the riding order this season.
"Things have been a little unique this year with our riders being so close to each other in the averages from one to seven and I have spent a lot of time changing the line-up, which is unusual in speedway," said Hawkins.
"Before the season started, I thought it would be something that worked and instead of sticking someone at one number, we are looking at every meeting on a meeting by meeting basis and what is going to be the most effective partnerships for that one meeting, not for the whole season. I am looking at everything from the track we are at, to the opposition and how they are lining up, countering their line-up and things like that."
The boss has been impressed with how the riders have responded to changing their position in the side so frequently, with it being traditional in speedway to stay at a certain number for the majority of the season.
"I have always changed the riding order the odd time in the past but this season because of how close the averages are it has been every week really. We have seen the riding order change quite frequently, but I would say that the team has responded to it well and there have been no complaints about it. I think when I first put Richard (Lawson) at two, that raised a few eyebrows but that worked really well.
"It has been traditional for speedway riders to stay at a certain number and know what they are doing but our riders have adapted to it and they have not worried about doing it. Both of our reserves from the start of the season have moved up into the main body of the team and so that changed the thinking a little bit again."
Finding the perfect partnerships in a team is something all team managers are keen to do, and Hawkins says that the last month has been the time to experiment ahead of the play-offs, should they qualify.  
"Some riders search for the outside and some prefer the inside, ideally you want a combination of the two in a partnership every race, that's the perfect combination. That is not possible, and we have more riders who prefer the outside over the inside, so it is hard to balance. One thing I have seen is Danny (King) and Cam (Heeps) getting in each other's way quite regularly and you can see where it does not work in some cases. Whereas, some people pairing up works really well like when Richard is at two.
"Jake (Allen) has moved up and I was keen to see him ride with Danny as they have built a good relationship off track. You always hope that chemistry works on track, I'm not saying it always does, but we have been in a position where over the last month we have experimented with pairings. My sole focus is winning the play-offs. Yes, we have to get there, and we cannot take any risks, but we are in a good position where we can experiment with pairings and line-ups so that when we get to the play-offs, we are 100% confident with the order and we know what the best option is."
In August, Krystian Pieszczek dropped down to reserve having been at number five for a good part of the season but the boss believes he was riding well at that position.
"I know Krystian was finding it hard at five and I have spent a lot of time talking to him about it. He has been so professional and to use a snooker analogy, he was practicing putting the ball into a small pocket before moving onto the bigger pockets at reserve. He had it very hard and with dropping to reserve it should have got extra easy in a way. He did well at five and improved and although he has struggled in recent weeks, he could be a trump card at reserve if we get him firing again. He did not drop down because he was riding badly, he was in a very tough position and our reserves have been so good."
The role of a team manager has perhaps been overlooked in the sport for some time, but Hawkins is pleased that his position is being talked about this season, whether it be in positive or critical way.
"It's what you put into it, you could turn up and fill the programme in I guess but I put a lot into it. I suppose a couple of years ago it was easier because people thought I did nothing! Chris (Louis) took all the stick for everything and I went under the radar. People are aware I do a lot more now, but it is nice that people are talking about a team manager and their decisions. It is positive because people should be talking about it like any other sport. In football you question why a player is playing in a certain position and you question formations.
"I don't mind the critics, we are at the top end of the league, it has been working for the majority of the season. We put together a good team and I enjoy being with them all, we have a good team spirit. One of the best things is the amount of people, guests who have rode for us, mechanics who have helped us, that have said how much more fun it is at Ipswich. They comment on the team spirit we have compared to other sides and how it is clear to see why we are doing so well because of the bond we have got. That is the biggest compliment you can get because I would like to think I am a part of that."
Team spirit has been a key part of Ipswich sides in recent years and the boss says that having a family feel at the club helps with that.
"What helps is that the mechanics stick with the team rather than follow a rider about. Everyone at Ipswich, including the staff, is very friendly and Chris has kept that family feel at the club. There is a bond already here that people come into and we like to keep the mechanics involved as part of the team. Especially at away meetings, everyone is together, and we have seen in previous years that one bad egg can bring everyone down, so it is good to have the right characters around the place."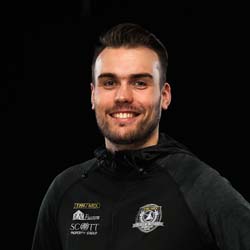 Digital Media Manager at Ipswich Speedway