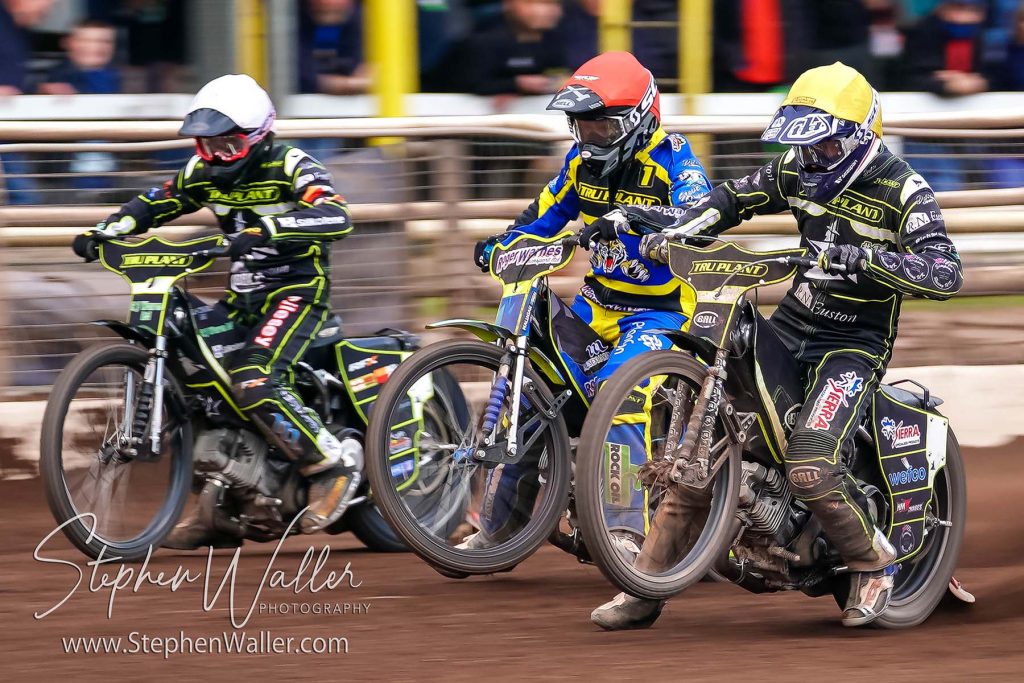 By Henry Chard
THE SCORES
SHEFFIELD 48: Troy Batchelor 6, Kyle Howarth © 7+2, Adam Ellis 9+1, Justin Sedgmen 7+1, Jack Holder 13, James Wright 6+1, Kyle Bickley (g) (RS) 0. Team Manager: Simon Stead
IPSWICH 42: Nick Morris (g) 4, Paul Starke 5+1, Danny King © 7+1, Jake Allen 10, Craig Cook 9+1, Anders Rowe 3+1, Drew Kemp (RS) 4+1. Team Manager: Ritchie Hawkins
REFEREE: C. Ackroyd
PREMIERSHIP TABLE
| | | |
| --- | --- | --- |
| Team | Meetings | Points |
| Belle Vue | 6 | 17 |
| Peterborough | 6 | 15 |
| Wolverhampton | 5 | 10 |
| Ipswich | 9 | 9 |
| Sheffield | 5 | 7 |
| King's Lynn | 5 | 3 |
WHAT HAPPENED?
The 'Tru Plant' Witches picked up another consolation point on the road after being narrowly defeated by the Sheffield Tigers on Thursday night in the Premiership.
The visitors went into the meeting still without the injured Jason Crump and started slowly, finding themselves eight points down and without a race win after five heats. However, Ipswich battled back magnificently to cut the home side's lead to just two points heading into a last-heat decider. Sadly, for the second time in a week it was the hosts who prevailed in heat 15 meaning just a point for the visitors. Jake Allen top scored for Ipswich with 10 points.
The Tigers got proceedings underway with a 5-1 in heat one to put the Witches on the back foot from the off before a share of the points in heat two. The hosts continued their strong start in heat three as they recorded a 4-2 with Justin Sedgmen winning ahead of Danny King and Adam Ellis getting past Allen for a point. There was no catching Jack Holder in heat four, but the Witches pair of Drew Kemp and Craig Cook were both in the points for a shared heat.
Sheffield added another two points to their lead with a 4-2 in heat five as Sedgmen made it two wins from two before Ipswich had their first race winner in heat six as Cook took victory in a shared heat. Like London buses another Witches win came in heat seven as Allen collected three points and this time, he was followed home by skipper King for a maximum to halve the home team's lead to four points. The heat winners kept on coming now and in heat eight it was Paul Starke's turn to take the chequered flag for the first time in Witches kevlars as he went by both Tigers riders in a shared heat which left the visitors just four points behind.
The away side were now racking up the race wins and Cook got his second victory of the night in heat nine which ended in a 3-3. The remarkable winning streak continued in heat 10 as Allen romped home for Ipswich in heat 10 and skipper King hunted down Troy Batchelor before passing the Tigers number one on the last lap for a 2-4 to the Suffolk side. Holder ended the Witches' heat-winning run in heat 11 but with guest Nick Morris and Starke in the points it was a 3-3. There was another share of the points in heat 12 as Adam Ellis won for the home team meaning Sheffield's lead was just two points with three to race.
Sheffield edged closer to the win in heat 13 as Holder held off the chasing Cook in second and Batchelor managed to keep Morris at the back for a Tigers 4-2. However, Ipswich cancelled that heat advantage out in heat 14 as Allen won his third consecutive race and Kemp picked up a point to take it to a last-heat decider for the second time in a week. The tension built ahead of the final heat as there were issues with the tapes at the start line and once the action did get going it was the Tigers who came out on top as Holder and Ellis recorded a maximum to seal their victory on the night.
HAWKINS REACTION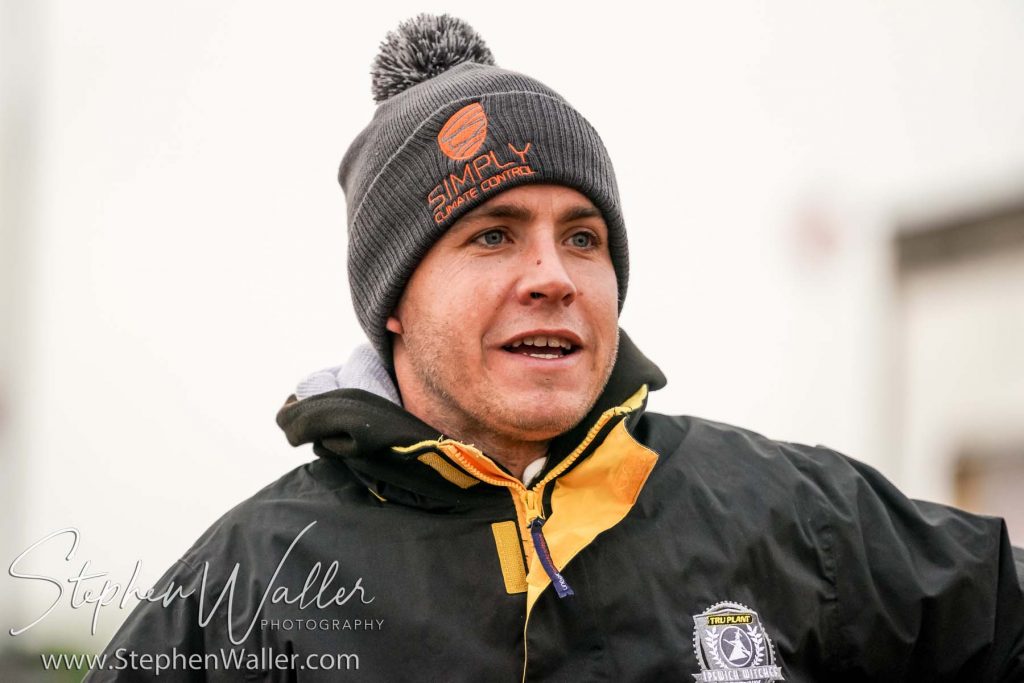 Ipswich 'Tru Plant' Witches team manager Ritchie Hawkins reflects on a narrow defeat in South Yorkshire.
"I thought it was another great effort by the boys. We could have easily tailed off after we went eight points down but after their first rides everybody changed something and put it right and it was another great effort from the lads to take it to a last-heat decider. I am really pleased with them tonight; it is another point on the road and another improvement. To come here and put in that performance following on from Monday was a great effort and it is good progress.
"It was another good all-round performance to build on Monday. We are going to need some wins on the road at some point, but this is a tough place to come so it is not a bad result. Jake was flying again; he went really well on Monday and was the same again tonight.
"It was great to get Starkey get his first win for us and he will move down to reserve next week. Anders and Drew were good again, everyone contributed. Cookie is looking super quick, so I am really happy with everyone. Nick came into the team and fitted in really well and put absolutely everything into it, he was a lot better than the four points he got."
RIDER OF THE NIGHT
Allen impressed once again, bouncing back from a pointless first ride to record three consecutive race wins and a third from his next four outings.
WHAT IT MEANS
Sheffield remain fifth after their win but that three points closes the gap on fourth-placed Ipswich who added one point to their tally.
WHAT'S NEXT?
The 'Tru Plant' Witches host the Wolverhampton Wolves at Foxhall Stadium on Monday 28th June in a Premiership fixture. Tickets can be purchased here.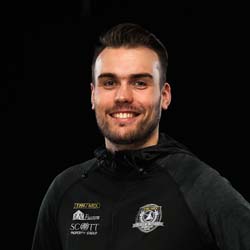 Digital Media Manager at Ipswich Speedway