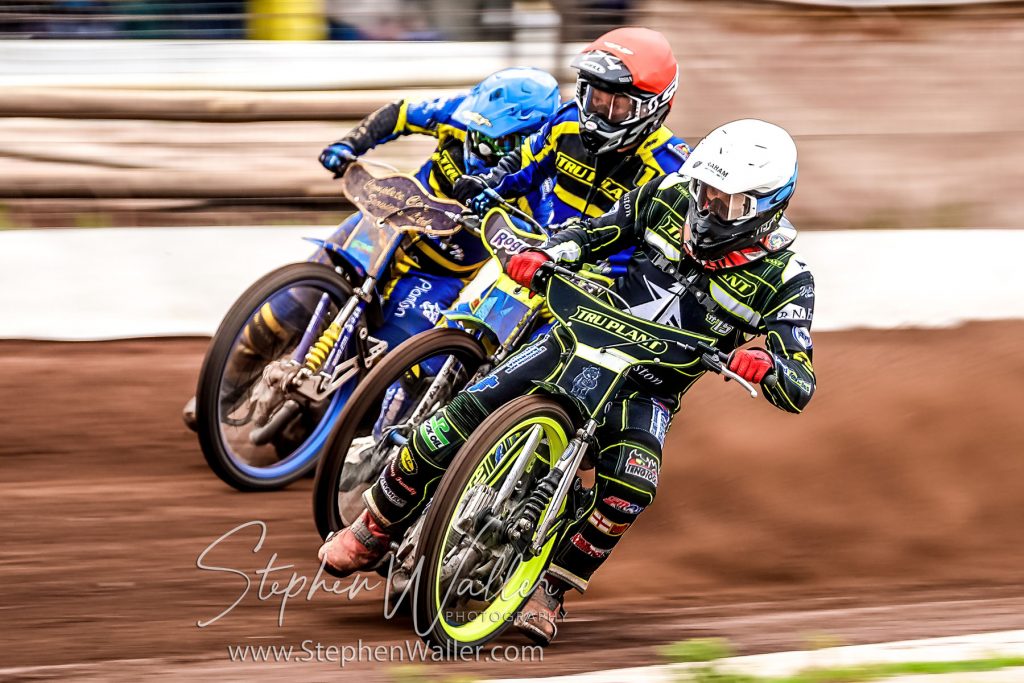 By Henry Chard
All the details ahead of our Premiership fixture with Sheffield.
WHEN & WHERE
The 'Tru Plant' Witches travel to South Yorkshire to face Sheffield at Owlerton on Thursday 26th August in a Premiership fixture that starts at 7.30pm.
TEAMS
SHEFFIELD: 1. Jack Holder 8.08 2. Troy Batchelor 7.39 3. Kyle Howarth 6.39 © 4. Josh Pickering 4.98 5. Adam Ellis 7.25 6. Danyon Hume (RS) 7. Stefan Nielsen 3.00. Team Manager: Simon Stead
IPSWICH: 1. Jason Crump 8.00 2. Anders Rowe 5.38 3. Jake Allen 5.15 4. Chris Harris (g) 7.56 5. Danny King 7.10 © 6. Paul Starke 4.82 7. Drew Kemp (RS). Team Manager: Ritchie Hawkins
REFEREE: D. Watters
PREMIERSHIP TABLE
| | | |
| --- | --- | --- |
| Team | Meetings | Points |
| Wolverhampton | 15 | 40 |
| Peterborough | 14 | 36 |
| Belle Vue | 15 | 31 |
| Sheffield | 13 | 22 |
| Ipswich | 17 | 18 |
| King's Lynn | 14 | 9 |
TICKETS
Tickets can be purchased online here.
THE STORY
The Witches travel to South Yorkshire on Thursday to take on the Sheffield Tigers at Owlerton. Ipswich are looking to bounce back from a miserable night at Foxhall last week as they were comprehensively beaten on home shale by league leaders Wolves. The season is all but mathematically over for the Suffolk side who sit fifth, four points behind the Tigers in the final play-off spot with just three fixtures to race whilst Sheffield have seven meetings to complete. The Witches can take heart from their last visit to Owlerton earlier this season where they picked up a consolation point after a 48-42 defeat.
The away side are without Craig Cook for the fixture after he announced he would be taking a break from racing to focus on his mental health. Former Witch Chris Harris will guest in his absence at number four. Ritchie Hawkins will be looking to captain Danny King to continue his impressive form and lead from the front at a former home track of his. Jake Allen top scored with 10 in our last visit to Sheffield, his last double figure score in Witches kevlars, and he will be hoping a return to South Yorkshire sees him recapture his best form. The play-offs may be out of sight, but the Witches are racing to restore some pride and give their travelling support something to cheer about.
HAWKINS PREVIEW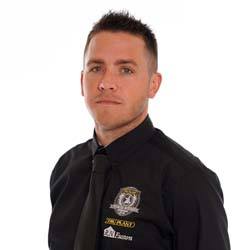 Ipswich 'Tru Plant' Witches team manager Ritchie Hawkins gives his pre-match thoughts…
"We put in a good performance there last time and I was really pleased with how we went on our first visit to Sheffield. We ran them really close, and the boys have got three meetings now to show everyone what they can do. We have performed better on the road this season than at home and hopefully the boys relax, believe in themselves and perform how we know they are capable of. If we do that, we will give Sheffield a tough night.
"Yes, the season in terms of play-offs and success is over but we have not given anyone enough to cheer about this season. It is not a lack of effort; it is a lack of confidence. No one is enjoying going to speedway meetings and getting beaten and getting beaten so heavily. In a sense that pressure is off us now and the boys need to go and race their bikes and show a bit of passion for Ipswich.
"Danny set a great example of that last Thursday with how he rode, and you can see how much Ipswich means to him and that is what we want from the boys. Hopefully we can put our confidence issues aside and put everything into giving our great supporters something to cheer about over the next three meetings."
THE OPPOSITION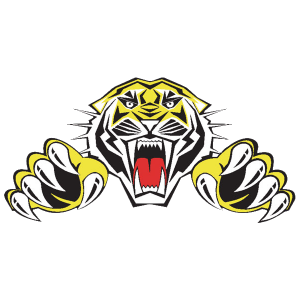 Sheffield have all but mathematically confirmed their spot in the play-offs despite not hitting their top form in 2021 so far. The Tigers have been battling it out with the Witches for that fourth and final spot in recent weeks and it looked like it would go to the wire until two away wins at King's Lynn and Foxhall have put them seemingly out of reach for the Witches. Sheffield have been struggling at home recently and have suffered two defeats in a row in front of their home supporters but will be looking to put that right on Thursday and start building some momentum over their last seven fixtures heading into the play-offs.
The home side have made changes at the bottom end of their side in the last few weeks with Stefan Nielsen and Danyon Hume coming into the side to replace James Wright and the injured Josh Bates. Former Witch Adam Ellis is having a season to remember and will relish being introduced to his home fans as the new British champion after he was victorious in Manchester last week.
AWAY DAYS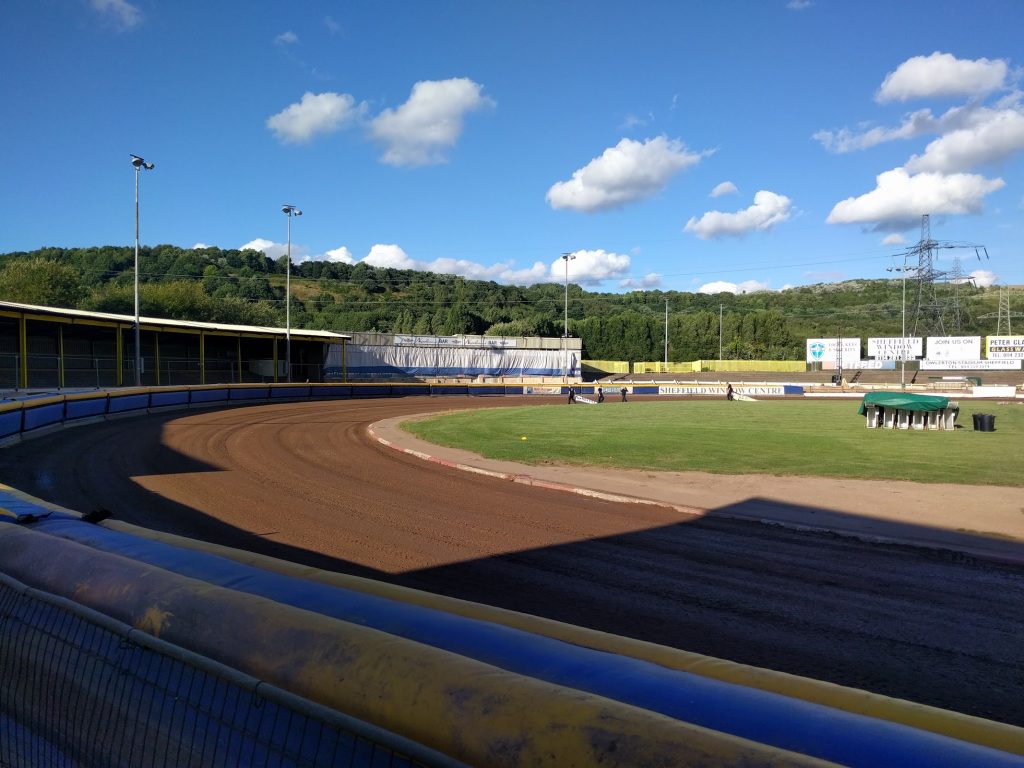 An adult ticket costs £19, concessions £17, children (12-16) £6 and children (under 12) £1. Official programmes cost £3. All the stadium is open except the back straight which remains closed for safety reasons. There is seating in the Panorama Room, which also boasts a restaurant and bar overlooking the track. There is a fast-food bar and the Panorama Room Restaurant also offers a 'Speedway Special' carvery with a choice of meats. The Panorama Room Restaurant has large bar with ideal viewing facilities in addition to the carvery. Reserve your table now by calling Owlerton Stadium on 01142 343074. For travel information head here.
For more information about the club head to Sheffield's official website.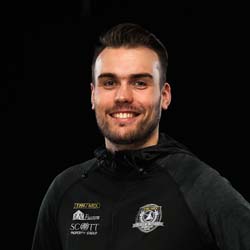 Digital Media Manager at Ipswich Speedway