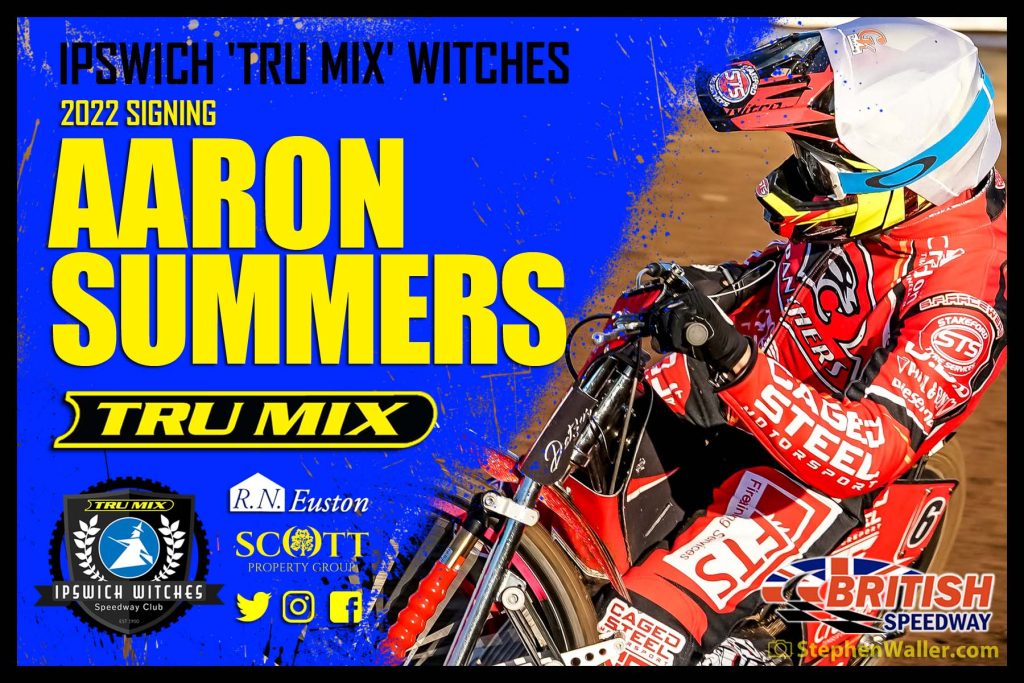 By Henry Chard
The Ipswich 'Tru Mix' Witches have signed Aaron Summers to replace Ben Barker in their line-up, subject to BSPL approval.
Barker had his SCB registration suspended after he provided a 'Non Negative' result following a random Drug and Alcohol test held at Oxford Speedway. His registration will remain suspended until further results have been confirmed from laboratory results which are still yet to be received. Summers' move is part of a double change with Rohan Tungate replacing the injured Erik Riss.
The club are currently top of the Premiership and look set for the play-offs with the management having to act quickly to ensure they have a full team for the run-in.
Summers recently came out of retirement to return to racing with Oxford in the Championship and has been scoring freely. The Australian will make his debut for Ipswich away at Belle Vue on Monday.
Team manager Ritchie Hawkins explained why the club has opted to bring Summers in.
"With bringing Rohan in we didn't quite have enough points, so we had to make another change," said Hawkins. "We have brought Aaron in, and he is another rider who has come back in and is flying. He has been going very well and he is a rider we have spoken to on numerous occasions over the last few years and we have had deals agreed and he is someone I would have liked to be part of the club. I think he will fit in very well and plans have always changed after we have spoken in the past and we haven't been able to get him. I'm very pleased to have him in the side and it keeps the balance of the side very similar to what has been successful so far this season.
"Ben is suspended so we needed to replace him as well. It is a shame as we didn't want to lose Ben, but the circumstances are what they are. We have had to replace two riders but have replaced them with two very good riders, so I think in that respect we have done a very good job.
"It keeps the balance of the team, and he has plenty of experience riding in that position. He is a good honest rider, and he is mega keen to be back in the Premiership and he seems to be enjoying his racing. I think he will come in and do a very good job."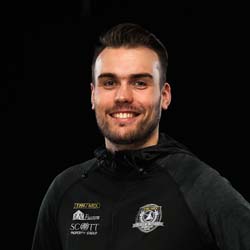 Digital Media Manager at Ipswich Speedway