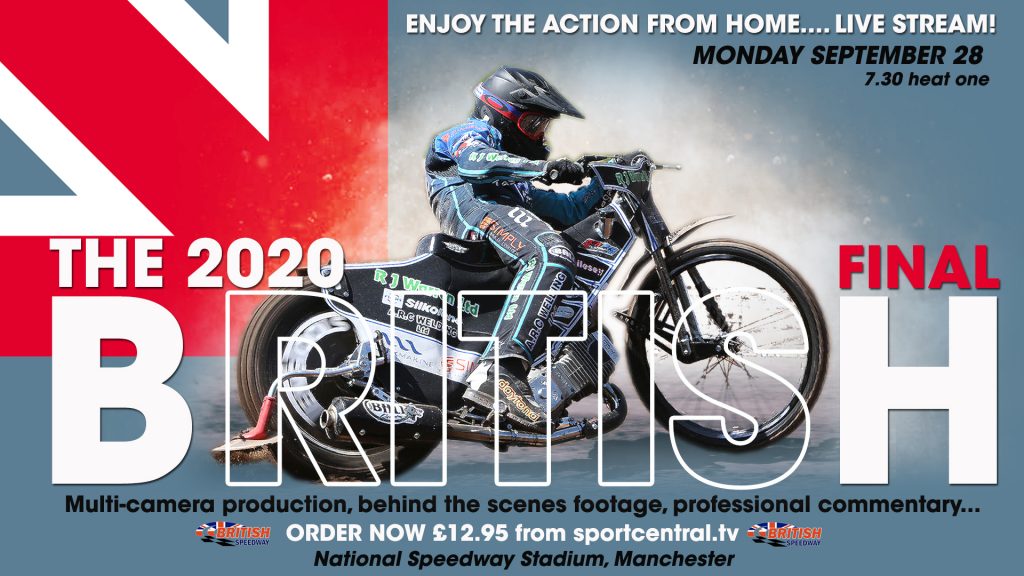 The 2020 British Final being held at the National Speedway Stadium on Monday 28th September will be available to watch to supporters from home via a new streaming service.
With the event being held behind closed doors, fans can enjoy the action thanks to a top quality live stream courtesy of Sport Central who have vast experience in streaming ice hockey at the top level. Commentary will be provided by the experienced Dave Rowe and Ipswich 'Tru Plant' Witches promoter Chris Louis.
Stream tickets are available from sportcentral.tv and cost £12.95 with the first race at 7.30pm. The stream will go live at 6.30pm. Registration and email verification will be required before purchase.
In addition, a limited edition official programme with 56-pages and in-depth human interest interviews, statistics, history and a racecard is also on sale for fans to order and have delivered to their home.
British Speedway Chairman Rob Godfrey said: "It's more vital than ever for fans to support this event without actually being there.
"We have worked tirelessly to put this event on, in particularly Chris Louis at Ipswich, and it's been hit by one setback after another.
"We are determined to stage the British Final and we need to see a good response to live stream orders as well as the programme. This is the next best thing to being there!
"Right now we feel drained, but we will regroup and look forward to Monday with great excitement and enthusiasm. It's a bold decision to go behind closed doors but let's do it!"
Live stream available here. (£12.95)
Programme available here. (£5)