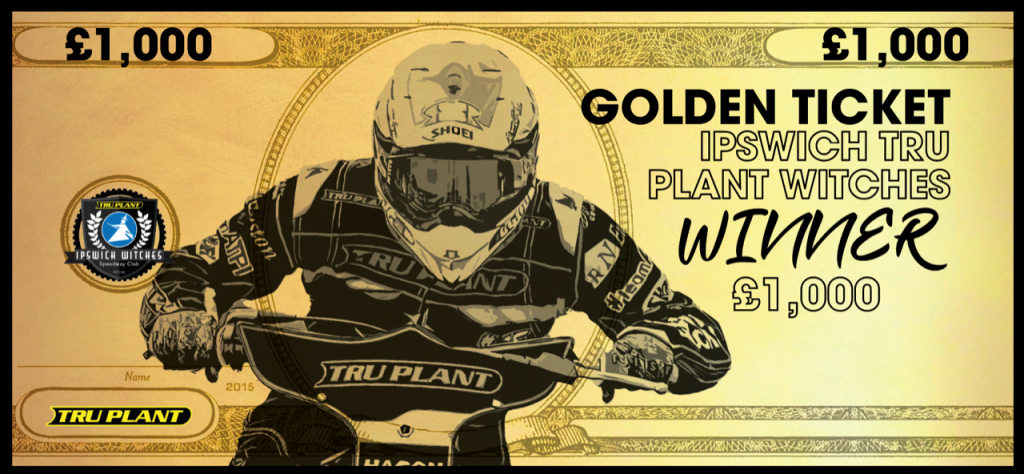 On Monday 28th June, the Ipswich 'Tru Plant' Witches host the Wolverhampton Wolves at Foxhall in a Premiership clash.
We are excited to announce that one lucky fan will be £1000 better off if they find the 'golden ticket' on the night. The 'golden ticket' will be inside one copy of the official raceday programme, so all you have to do is buy a programme on the night to be in with a chance of finding the 'golden ticket' and taking home £1000.
If you find the 'golden ticket', take it to the Supporters Club office where you will claim your prize. You will then be presented with the money on the centre green at the interval by your favourite Witch and will then watch some of the action from there.
Promoter Chris Louis said: "Our fans have been great supporting us in numbers throughout our injury crisis and to celebrate being back at full strength, we wanted to give one lucky fan something back to show our appreciation."
So, don't miss your chance of winning the jackpot on Monday and book your tickets for the fixture here.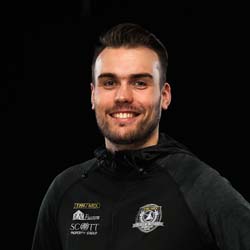 Digital Media Manager at Ipswich Speedway