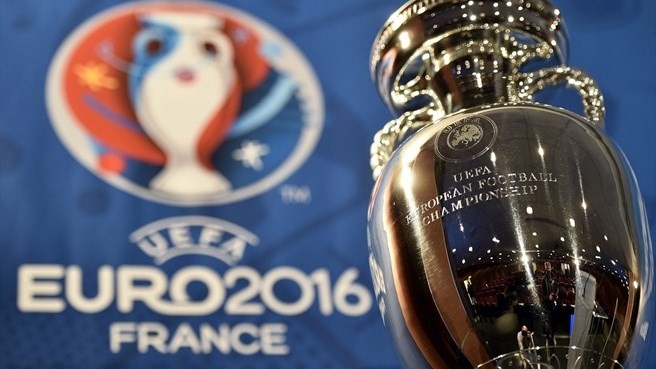 As we approach Euro 2016 and flags of St George start to fly everywhere you look you will have probably heard all you can about Euro 2016. The experts in the media, the pundits, the players, the fans and Dave next door have all told you what's going to happen but what you really want to know is what the proper experts think. Yes, that's right, we've got your 'Tru.7.com' Witches team and management to give you their predictions ahead of the tournament, so you can get out there and put all your pocket money on what they say. Move over Alan Shearer, Jamie Redknapp and co…
Question One: Who will win Euro 2016?
Ritchie: I'd love to say England but realistically and unfortunately I'd go for the Germans.
Chris: Germany because of their mental strength and I hate saying that! Also if Mats Hummels plays at his best then he'll organise things too well at the back and probably get a goal at the other end too!
Danny: Germany and the reason I say that is because I've got them in the sweepstake!
Paco: I can't make any predictions as I don't watch football anymore and don't know how good the teams are anymore as I haven't played FIFA 16 for a while! I really hope Italy can win it just so I can beat my teammates and get the jackpot from the sweepstake! I will buy myself some Brillo to clean the bike and my teammates and manager can stop moaning then.
Ollie: If I'm honest I haven't got the foggiest about football. I thought Iceland was where Mum's go to shop not a football team, that's who I've ended up with in the sweepstake anyway!
James: I don't really follow it so I will say England!
Question Two: How far will England go? (Italy for Paco)
Ritchie: A safe bet would be the Quarter-Finals but I'll have some faith and say the Semi-Finals!
Chris: England to make the Quarter-Finals!
Danny: England are frustrating but I think Quarter-Finals.
Paco: Surely they (Italy) will get to the Quarter-Finals but after that we will have to see if they pay them enough to score some goals and go forward!
Question Three: What players are you looking forward to watching?
Ritchie: Hopefully our young guns get the game time and freedom to do their thing but I'll go with Jamie Vardy to stir a few ego's up!
Chris: Pepe because he'll do anything to win and will probably get himself into trouble before the tournament ends!
Danny: I'd like to see Vardy play in the Euros. He's had a brilliant year and hopefully will give England what we need to go far in the competition.
Paco: All the players I used to like have stopped playing really; Baggio, Gattuso, Materazzi, Pirlo…surely the one to watch is Messi…oh wait..it's the Euro's isn't it? I will watch Wales and Croatia so that I can joke with my mechanic and Team Manager for a while!
So there you have it. Germany are going to win, England are going to fall at the Quarter-Finals and Jamie Vardy is going to be the talk of the nation whilst Pepe winds everyone up! Anyway, we hope you enjoy the tournament and let's hope we've still got some England shirts in the crowd by the time we face Newcastle on 23rd June at Foxhall!