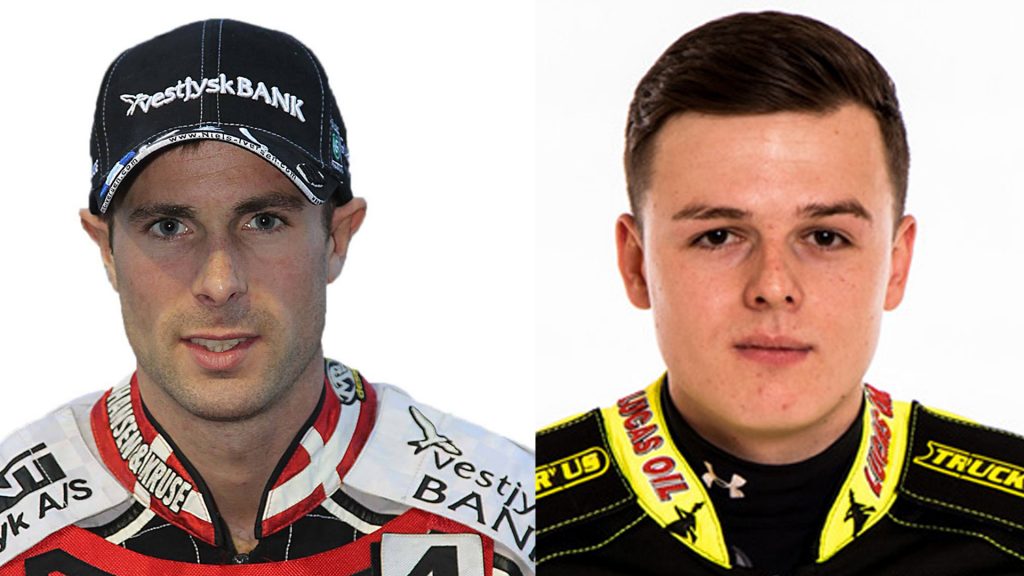 By Henry Chard
The 'Tru Plant' Witches have signed Niels-Kristian Iversen and James Sarjeant to replace Edward Kennett and Krystian Pieszczek, subject to BSPA approval.
The management have decided to move for the pair ahead of cut-off date for team changes on Wednesday 28th August and the duo will make their first appearances at Foxhall on Thursday against Poole.
In Iversen, the club has signed one of the world's top riders who is competing in the 2019 Grand Prix series. The Dane is currently 11th in the world and has secured his spot in the 2020 Grand Prix after finishing runner-up in last Saturday's GP Challenge in Gorican. The 37-year-old has a host of honours to his name, winning five Grand Prix, four world cup gold medals and seven Danish titles so far in his career. He brings a wealth of British experience with him, having spent several seasons with King's Lynn and team manager Ritchie Hawkins says bringing Iversen in was an opportunity he had to take.
"We spoke to Niels and we knew he had finished in Poland and he would be keen to keep riding," said Hawkins. "We checked his availability, he was keen to come, and it was a great opportunity to bring in a world class rider at this stage of the season.
"The last month we have not been firing and things have been tough. To bring in a rider of his ability and of his experience in England as well will hopefully give everyone in the team a lift. It will give us a more solid balance throughout the side once the averages change next month going into the play-offs, should we make them."
Iversen replaces Kennett who joined the club mid-season for David Bellego and the boss thanked him for his efforts in Witches kevlars.
"We thank Eddie for coming in, he was really keen to come, and it was nothing to do with his performance or effort and I can't criticise Eddie."
Sarjeant also joins the Suffolk club and has experience of Foxhall having rode for the Witches in 2016 and a period in 2017. The 25-year-old rides for Edinburgh in the Championship and comes to Foxhall to replace Pieszczek at reserve with Hawkins saying there is no pressure on him.
"Obviously Niels has a higher average than who he is replacing, so he will go in at number one with our highest average. That means we have had to build back down to the points limit which means that another rider has to go.
"We don't necessarily want to lose either rider, but we need to make the double change to fit Niels in and it is the right thing to do for the team. Krystian has shown what a class rider he can be but unfortunately it has been inconsistent. The move to reserve has not helped him which we thought would have done.
"We have brought Sarj in, he had a great year with us in the Championship and since he left us, his career has not gone the way I expected it to, and he hasn't reached the heights that I believe he can. I know his capabilities and there is no pressure on him. I know how good he can be, and he loved his time riding for Ipswich and is keen to be back on his bike and back with Ipswich. He will fit in well as he knows everyone and the club."
The move is likely to cause much debate on the terraces and despite the manager admitting it has been a tough call, he is looking forward to having a Grand Prix rider leading the side for the remainder of the season.
"It is ruthless and harsh on the riders who have worked hard all season to get us into this position. It is not a pleasant thing to have to do but we look forward to having Niels in the team on Thursday."
The Witches take on Poole on Thursday in the Premiership at Foxhall with Iversen and Sarjeant in action for their new club. A reminder that children aged 15 and under are granted free entry all season at Foxhall.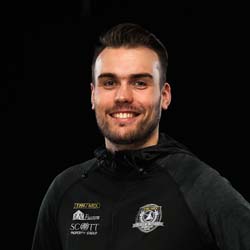 Digital Media Manager at Ipswich Speedway