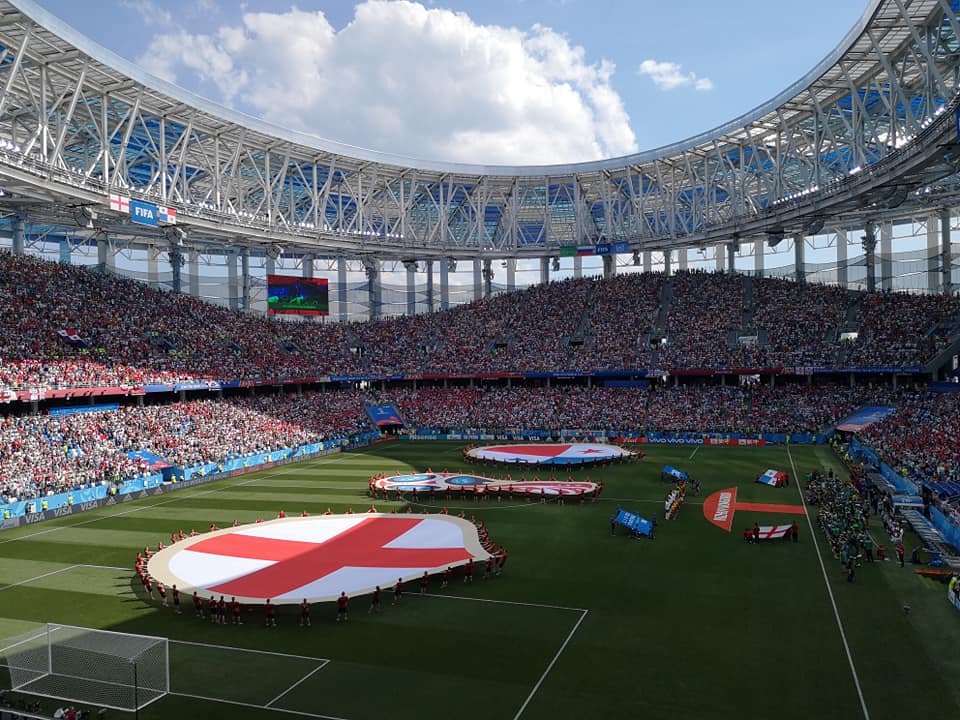 By Henry Chard
The Ipswich 'Tru Plant' Witches promotion are delighted to announce that should England progress to the final of the 2018 FIFA World Cup, for every goal the Three Lions score in the semi-final against Croatia on Wednesday, £1 will be knocked off the admission price for Thursday's Championship meeting with Workington.
Gareth Southgate's men have captured the imagination of the public with scenes of jubilation all over the country after they reached their first semi-final since 1990. Everyone at the club is right behind the team and is as excited as the rest of the nation and we want our fans to have something a little extra to add to Wednesday's game, to cheer in as many goals as possible and save some money.
As mentioned, £1 will be knocked off the admission price for Thursday's fixture with the Comets for every goal that England score during 90 or 120 minutes but it excludes penalties should we have to suffer them again! Should England lose on Wednesday, it will be the same admission prices as normal but let's hope that is not the case.
Here are some examples for you: Should England win and score three goals in the process, admission will be reduced by £3. Should England draw 1-1 and win on penalties, £1 will be taken off the admission price. Should England lose 3-2, the admission price will remain the same as normal.
The Witches entertain Workington on Thursday 12th July at Foxhall Stadium in a Championship fixture. For all the details on admission prices and how to find us, please visit: https://ipswichwitches.co/tickets/ & https://ipswichwitches.co/contact/
#ItsComingHome