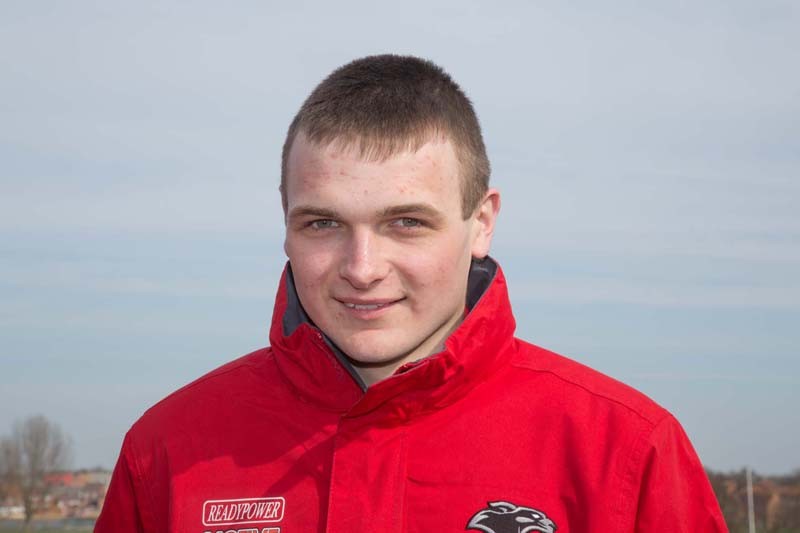 New 'Tru7.com' Witches signing Ollie Greenwood is delighted to be joining the side and can't wait to get going at Foxhall. The Staffordshire man explained how the move came about.
"I got a phone call from Chris (Louis) saying he wanted to make a change and that he was surprised that I didn't have a team to begin with," said Greenwood.
"Then I explained that I did have a team in the winter and I had agreed to ride for them at the end of last season but then they suddenly dropped me in December after I had turned down other clubs due to the fact I'd already been guaranteed a place with this team.  Joining Ipswich was an easy decision once things with work were sorted out and fixtures with the National League were dealt with."
The 20-year-old has visited Foxhall before and has no fears about getting to grips with his new home track.
"I think the first time I rode at Foxhall was a couple of years ago. I don't have any favourite tracks or bad tracks to be fair but obviously the more I ride it the more I'll know about set-ups. I'm sure the team will help me with telling me the best set-ups to have to begin with and the best lines on the track and I'm really looking forward to it."
Greenwood rides for Buxton in the National League but has Premier League experience in the past with Rye House, Somerset and Peterborough and the new number seven is looking forward to being on the bike more this season.
"Last year I only had Premier League as my average was too high for National League as they changed the points limit for team building in that league. I struggled just riding Premier League because I was only riding a couple of times a week and it wasn't enough especially when you're trying to make a step up like I was, as that was my first full season in the Premier League last year.
"It was always difficult being on the back foot with not riding as much as the others that you're going up against so it's worked out well having National League and Ipswich now and I'm really happy."
Greenwood is looking to gain some vital knowledge in the Ipswich pits from some of the more experienced riders during the season as he re-joins the Premier League.
"Chris was a decent rider himself, especially with technical stuff and set-ups. That's another big difference between Premier League and National League; the set-up. You only gain that knowledge with experience and having people like Danny (King) in the team and Morten (Risager), who is a track specialist around Ipswich so it will be good to learn off them."
The Buxton man makes his debut on Thursday when the Witches face the champions Edinburgh Monarchs and Greenwood is looking forward to getting started.
"We've got to win our home meetings and I've just got to go out and enjoy it and do what I know I'm capable of."
Greenwood 2016 Stats
NT Birmingham (A) scored 8
NT Birmingham (H) scored 8
NL Coventry (A) scored 13
NL Stoke (H) scored 12
Greenwood Facts
Date of Birth: 31st May 1995, Great Wyrley, South Staffordshire
British Career:
2011-12 Scunthorpe II
2013 Coventry II
2014 Peterborough, Rye House, Coventry II
2015 Peterborough, Somerset
2016 Ipswich, Buxton
Individual Honours: 2014 British Under-19 Champion