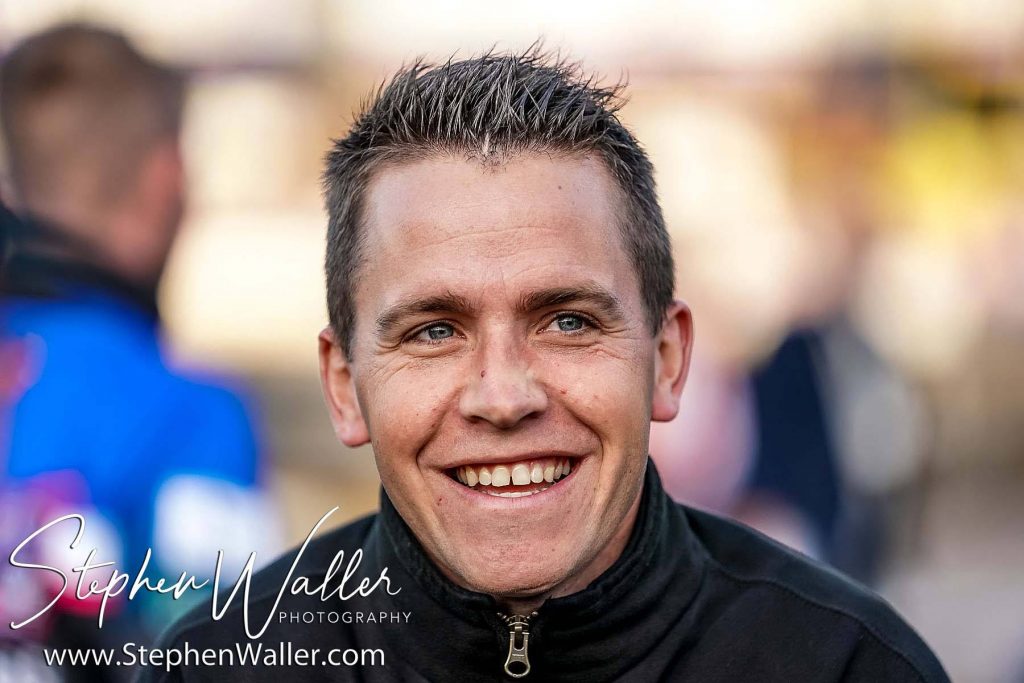 By Henry Chard
'Tru Plant' Witches team manager Ritchie Hawkins was delighted after his side progressed to the Premiership Play-Off final, having defeated Poole 54-36 in the semi-final second leg at Foxhall on Saturday.
Ipswich trailed Poole by 10 points after the first leg and needed a big performance to overcome the reigning champions. The hosts delivered in front of their fans as a big Foxhall crowd cheered their team through to the final on a memorable night for the club.
Hawkins said that the performance was representative of the team's season as attentions now turn to the final.
"It was a superb night to be a part of," said Hawkins. "It summed up the season really, we never gave in and it was sheer determination that got us through. Everyone got behind us so much and that means a lot. I am delighted we are in the final, but we can't get carried away. We will enjoy this evening and we have nine days to prepare for the final."
It was a remarkable meeting as the first 10 heats all ended in 5-1's, six to the Witches, four to Poole and the boss said that everyone contributed to the victory.
"There were so many 5-1's either way and they kept coming back at us. We never gave up and every time they came back, we answered them. Everyone believed we could do it and we showed that from the off. Anyone who was having a bad night pulled it around to have a good night. All seven riders needed to step up and contribute and they did.
"Every single rider contributed. A few of them had off races but came back with a good one, they have all put in a massive performance. Everyone had wins or paid wins, there were not too many last places and it was a superb performance."
There was a big, vocal home crowd in attendance on the night and the manager was pleased to deliver a final for everyone at the club.
"When you see an atmosphere like that, I have been talking to the boys and saying to the press about how much it means to the town, I think they realise now what it means to the club and the supporters. I am delighted for them and we have some amazing track staff here who work year after year, they are so reliable and so hardworking. That was for them, we are one big team and I am delighted to be a part of that team and have a final to be a part of."
Hawkins invited Robert Mutimer to speak to the team before the meeting, a fan who has not missed a meeting all season, home or away.
"Robert came in, I didn't make a big deal of it. I saw on Twitter that he had been to every meeting and had done 5500 miles this year. Hopefully it was nice for him as well to speak to the riders. I wanted him to chat to them about his time following the team and how he felt, and the boys appreciated it and I appreciated it. I hope he enjoyed it and I am sure he had a brilliant night!"
Ipswich will face either Swindon or Wolverhampton in the final, as the two sides face each other next week and the boss says his team need to seize the opportunity ahead of them.
"Whoever makes the final, it will be very tough, it is a grand final. It is a massive ask for us to win that tie over two legs and we will be the underdogs again, that is how we have been all year. We have the opportunity there and we need to seize it. We have got to come away from that knowing we have put everything in, and whatever way the result goes we can't complain."
Click here for the full raceday review.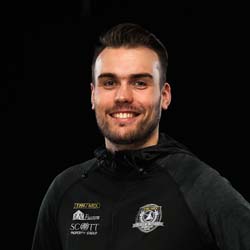 Digital Media Manager at Ipswich Speedway