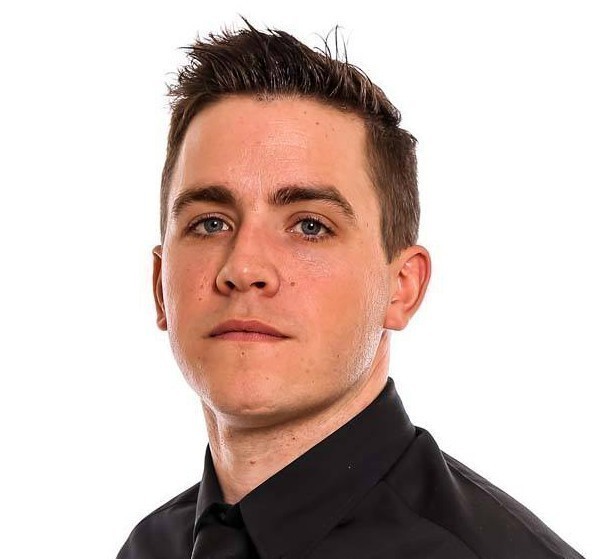 'Tru7.com' Witches Team Manager Ritchie Hawkins says that his side must move on quickly from their first home defeat of the season to the Edinburgh Monarchs.
The home side were 12 points up with five heats to go but a tactical ride win for Sam Masters in heat 11 swung the tie in the visitors' favour as they claimed a 47-46 win in the last heat.
Hawkins admitted his disappointment but says a number of things contributed to defeat and it has been a wake-up call to his side.
"Edinburgh got on a roll and the tactical ride won them the match," said Hawkins. "In fairness, they beat us fair and square but it is massively disappointing and we need to sort ourselves out quickly.
"Heat 15 is tough especially from gate four at Ipswich and they had the choice of gates in heat 15. Sedgy (Justin Sedgmen) was winning heat 14 when he had the issue and without that we would have won the meeting. It was a number of things that happened, it was a one point defeat and we can't dwell on it and think the world has ended but it is a kick up the backside."
Hawkins refused to pin the blame on any one rider saying that they win and lose as a team.
"Connor (Mountain) is a little bit ill and slipped off in heat two which didn't get him off to a good start and Nathan (Greaves) didn't quite get his starting correct on the night but you can't blame two young reserves when you have a one point defeat. It wasn't their fault and you win and lose as a team and I think every rider has dropped points."
The boss was pleased to see Kyle Newman continue his good form and believes the team will come back stronger from this set back.
"Kyle is improving week after week and is looking like his old self. He is looking quick and racing hard. The positive is that we might come back stronger from this and that is what we have got to do."
Words: Henry Chard
Ipswich 'Tru7.com' Witches 46
Danny King (c) 11+1
Kyle Newman 8+1
Cameron Heeps 9+1
Justin Sedgmen 5+2
Rory Schlein 7
Nathan Greaves 4
Connor Mountain 2+1 
Edinburgh 'Parsons Peebles' Monarchs 47
Sam Masters (c) 14
Theo Pijper 1
Ricky Wells 8
Max Clegg 4+1
Erik Riss 11
Josh Pickering 8+2
Mitchell Davey 1+1 
Championship Table
| | | |
| --- | --- | --- |
| Team | Pl | Pts |
| Glasgow | 20 | 51 |
| Edinburgh | 22 | 50 |
| Witches | 25 | 50 |
| Sheffield | 21 | 46 |
| Redcar | 24 | 42 |
| Peterborough | 22 | 36 |
| Workington | 15 | 25 |
| Newcastle | 21 | 25 |
| Scunthorpe | 24 | 20 |
| Berwick | 26 | 11 |
Simply Climate Control Rider of the Night: Cameron Heeps
Next Meeting: C2 30th July vs Glasgow (away)