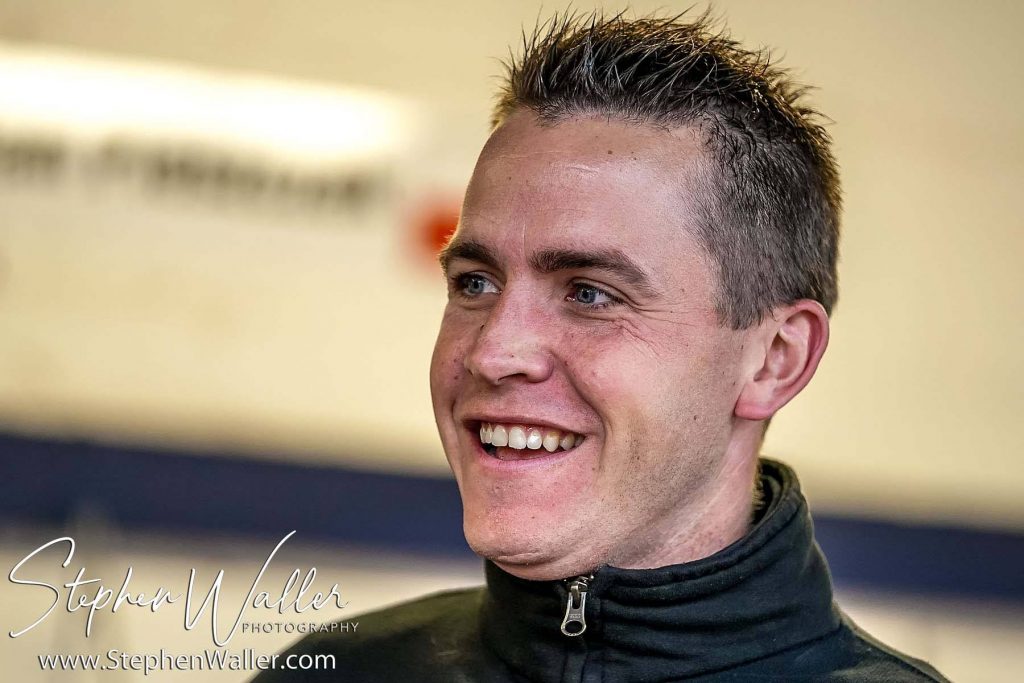 By Henry Chard
'Tru Plant' Witches team manager Ritchie Hawkins was delighted after his side beat Swindon 48-42 at Foxhall Stadium on Thursday in the Premiership, a win that secured their place in the play-offs.
Ipswich were under pressure to beat the league leaders after a poor run of form had put doubts over their place in the end of season shootout. However, the Witches rose to the occasion to put in a determined performance and secure the three points. With Belle Vue failing to collect four points at Peterborough, it meant the Witches had secured their place in the top four with a meeting to spare.
Hawkins said it was an improved performance from his side as they stepped up to the plate against the Robins in what was an all-or-nothing clash.
"Tonight was a much-improved performance and we managed to get the win even with Richard (Lawson) having a bad night," said Hawkins. "I am delighted that we have managed to make the play-offs. A few months ago, it looked nailed-on, but we have made it hard for ourselves in recent times. The boys really stepped up and we looked much more like the Witches team we expect tonight."
"Everyone has been feeling a bit under pressure in the last few weeks but tonight was all-or-nothing. That maybe took over from the pressure a little bit and we showed a lot more determination. We have had two big changes, the new boys have settled in and having Cam (Heeps) back really helped, he only dropped a point and was superb."
Niels-Kristian Iversen top scored with 11+2 and James Sarjeant got a vital three points in the victory and the boss said the two riders are settling in well to the team.
"Niels was class and he has only had two meetings, but we have got that out and out number one that we have maybe lacked at times. He has been brilliant so far for us. Three points from James was a massive contribution and he got the winning second place in heat 14. He hadn't been out since heat seven and to go out in heat 14 and put in that ride was superb. Sarj is proving a great addition to the team."
Cameron Heeps returned to the side following his injury and scored 9+2 from four rides and the manager added that his 5-1 with Iversen in heat one set the tone for the evening.
"Cam was back to his best and he showed how important he is. That 5-1 in heat one from Niels and Cam gave everyone a lift straight away, that was very important."
The Witches now have a break before their final league meeting away at Poole and Hawkins believes that whoever finishes top of the regular league season will pick Ipswich in the play-offs.
"We have ten days off until we go to Poole, the boys obviously have other meetings before that. We will know the situation a bit more nearer that meeting regarding whether Poole will finish top or not, it's between them and Swindon to finish top. We can't finish top and it is nice for this team to have a meeting to gel. I fully expect whoever wins the league to pick us in the play-offs, so we will get ready for that, whoever it may be."
Hawkins highlighted the importance of making the play-offs for the club and is determined to finish the year as the champions.
"You need to have these big play-off meetings as a club for the crowds and for the sponsors. As a club it is important to get there. We set our target to get there at the start of the season, win the play-offs and be champions. That was our goal, not just to make the play-offs but to win them. Whatever others predicted never impacted on us as a team. We have gone through a tough period and now it is a clean slate ahead of the play-offs. That was our ambition and it still is our ambition now.
Click here for the full raceday review.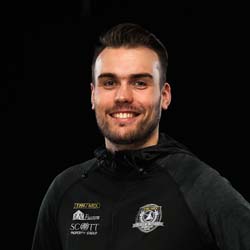 Digital Media Manager at Ipswich Speedway