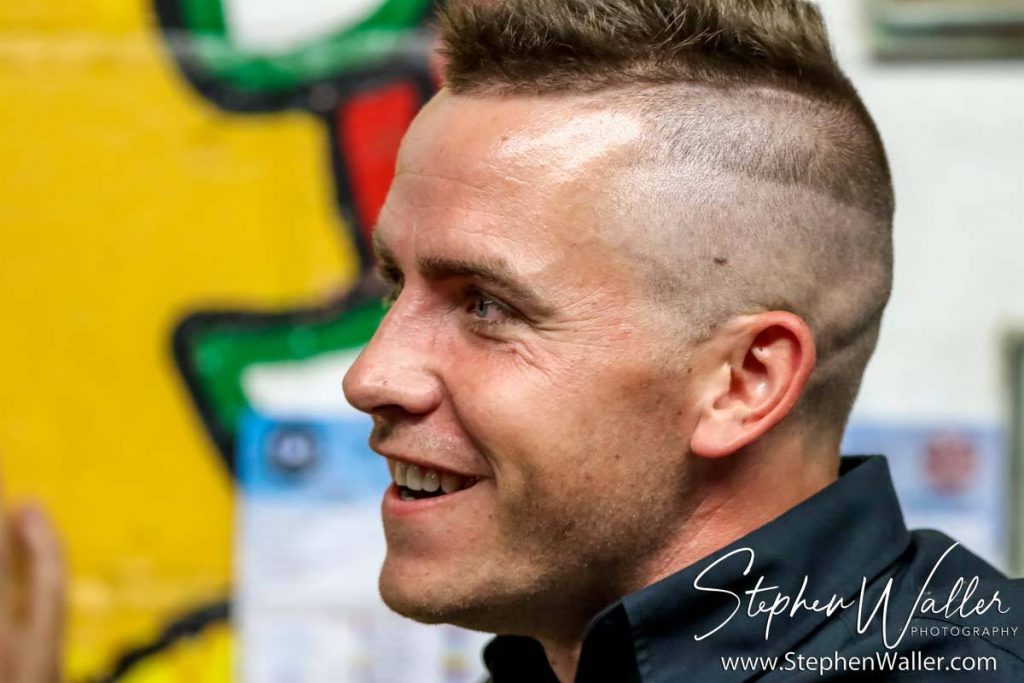 By Henry Chard
'Tru Plant' Witches Team Manager Ritchie Hawkins believed a 45-45 draw at Peterborough was a fair result in the Championship on Sunday.
It was a closely contested meeting throughout with nothing to separate the two sides after 15 heats, meaning two points for the Witches that lifted them into the top four. Hawkins was satisfied with the result against the team leading the division.
"Everyone was up for it today and we went there looking to win and we are capable of that," said Hawkins. "Peterborough are having a really good season and are at the top of the league so I think a draw was a fair result. Everyone did the best they could do and I can't ask for anymore."
The boss is pleased to see a more solid top five since making team changes last month and says it is necessary to keep picking up points away from home to make the play-offs at the end of the season.
"The top five did well. Coty (Garcia) improved every race but he was down on power machinery wise and he struggled a bit. We were better in the top five than them and they pulled the points back at reserve.
"We have changed the team and have been a lot better since the changes. We are in good form at the moment but there is room for improvement. Because of the start of the season and how tough it was it has left us with work to do but that is two more points on the road on the board and we need to keep picking them up on the road."
The former skipper was pleased with guest Adam Ellis' contribution and sang the praises of top scorer Nico Covatti.
"Adam was a brilliant guest and we thank him for coming in and doing such a good job. He knows us well at the club. Nico was brilliant again tonight and he has come back and is having a really good season now. We are backing up Rory now and we have a solid top five at the moment that are going well."
The scores
Peterborough 45: Michael Palm Toft 11, Tom Bacon 8+2, Scott Nicholls 7, Ben Barker (g) 6+1, Emil Grondal 5+1, Simon Lambert © 4+1, Bradley Wilson Dean 4.
Ipswich 45: Rory Schlein © 10, Nico Covatti 11+1, Adam Ellis (g) 9, Cameron Heeps 7+2, Mark Riss 6, Coty Garcia 2+1, David Wallinger 0.
Championship table
| | | |
| --- | --- | --- |
| Team | Meetings | Points |
| 1 Peterborough | 14 | 33 |
| 2 Lakeside | 14 | 32 |
| 3 Glasgow | 14 | 27 |
| 4 Ipswich | 13 | 23 |
| 5 Berwick | 14 | 22 |
| 6 Edinburgh | 11 | 20 |
| 7 Workington | 10 | 20 |
| 8 Scunthorpe | 15 | 20 |
| 9 Newcastle | 11 | 14 |
| 10 Sheffield | 13 | 13 |
| 11 Redcar | 15 | 10 |
Rider of the Night
Covatti was back to his best after an off night at the small Lakeside track on Friday, reeling off three heat wins as he scored 11+1 for the Witches.
Next meeting
The Witches are next in action at Foxhall against Berwick on Thursday 9th August in the Championship. Kids go free to this meeting.