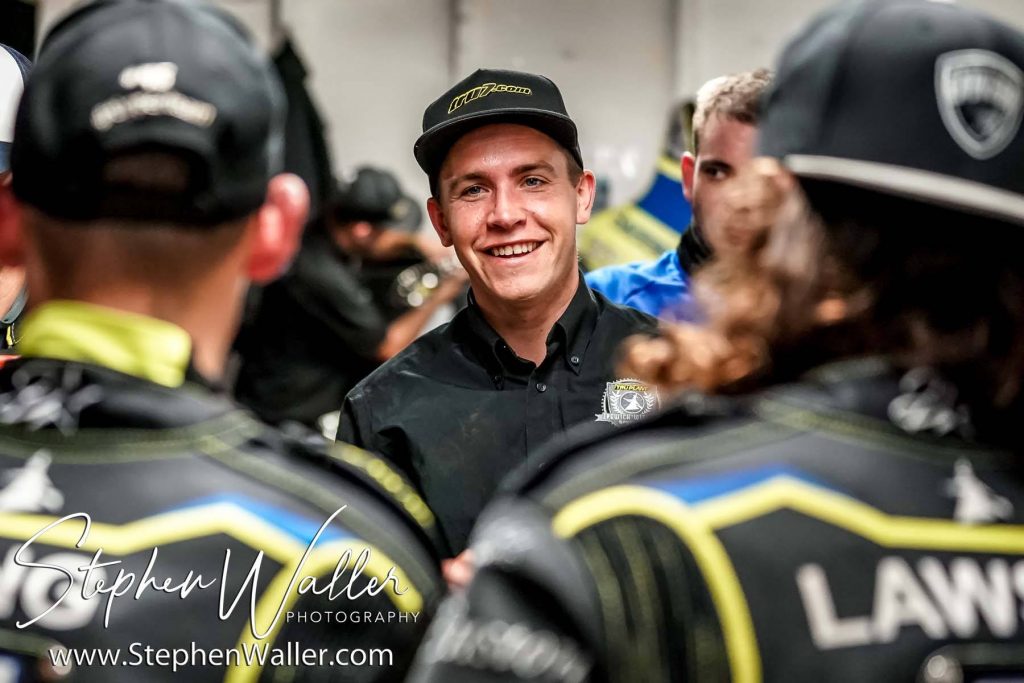 By Henry Chard
'Tru Plant' Witches team manager Ritchie Hawkins was pleased to see his side return to winning ways with a 54-36 victory over a depleted Peterborough side at Foxhall on Thursday in the Premiership.
The Panthers had just two of their full-time team racing following several late withdrawals and despite taking an early lead, they were comfortably beaten by the Suffolk side as Ipswich went level on points with league leaders Poole.
Hawkins is hoping that the victory will give his team a boost after two disappointing results in recent weeks.
"Look, under the circumstances, we should always be winning on nights like tonight and it was a much-needed three points for us," said Hawkins. "Hopefully the boys can take something away from it. We started slowly again, and I think everyone still had their heads down from the past couple of meetings. They all finished strongly and rode well and hopefully that will give them a boost going into the last four meetings."
It was a beautiful evening in Suffolk, with track preparation unaffected by any extreme weather conditions and the boss is hoping that the track can continue to be prepared in the same manner in the upcoming weeks.
"Everyone was happy with the track and like I said to them after the meeting, it is the first week we have not had a lot of rain on the day or the day before and it is the first meeting that the weather has not affected in a couple of months. The track could be prepared how we liked it, and everyone enjoyed it. Hopefully we can steer clear of the bad weather in the future."
Krystian Pieszczek returned to form scoring 11+1 from reserve as he missed out on a paid maximum after suffering machinery issues whilst leading the final heat of the night, but the manager was delighted to see the Polish rider back in the points.
"Krystian was brilliant tonight and he is a class rider. When his head is in gear and he is making starts he will score you points. We have seen him ride very well this season and he looked a different guy from last week and it was nice to see him racing well. It is a massive shame he didn't get the paid maximum with a breakdown when he was in the lead."
Hawkins changed the riding order for the Peterborough clash and confirmed that he will continue to change the order depending on each fixture.
"We will probably change it depending on the team we are racing against and where we are at. We will change it again for Monday at Swindon. Bomber (Chris Harris) has found it tough at number one at Foxhall and with Richard (Lawson) at number two, he is a good trapper and that can get you off to a good start and he has done very well at number two. With the riders all so evenly matched, we will change it on a weekly basis and see how it goes. We have left it pretty similar in recent weeks and we haven't been going so well so maybe mixing it up helps."
Despite the comfortable score line, there was plenty of good action on display with Cameron Heeps in the thick of the action after a fantastic race in heat nine as he passed both Panthers to join Jake Allen at the front for a 5-1.
"Peterborough's team was full of guests and rider replacement but there was some really good racing tonight. It was an entertaining meeting and Cam was making some really bad starts tonight but that provided a lot of entertainment on track and it was a brilliant race, he was involved in a lot of the good action."
Click here for the full raceday review.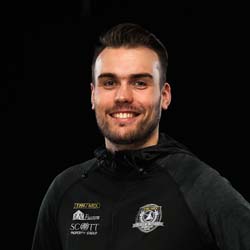 Digital Media Manager at Ipswich Speedway