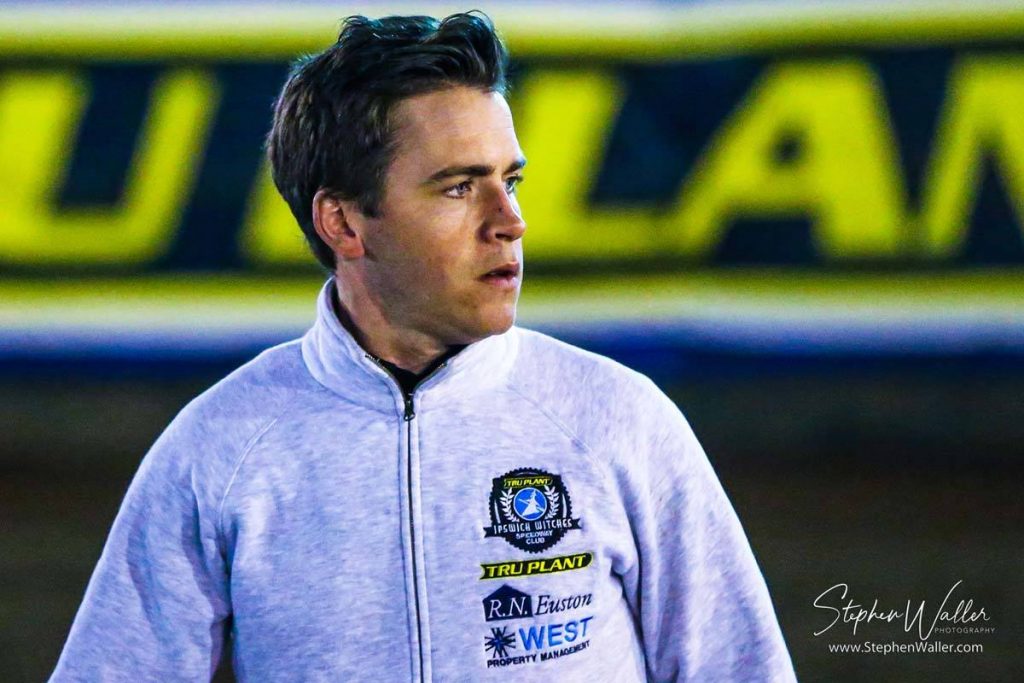 By Henry Chard
'Tru Plant' Witches Team Manager Ritchie Hawkins gave an honest assessment of his team after they were defeated 44-45 at Foxhall by the Lakeside Hammers in the Championship Shield.
The Witches needed a big win to keep their qualification hopes alive but it never looked likely as the meeting went on and the visitors took three points with a narrow win after a last heat decider.
Hawkins admitted his side were not good enough and says that confidence is lacking in the team after three defeats from the opening three meetings.
"We were beaten by the better team and it wasn't a good enough performance to win a meeting," said Hawkins. "We were lucky to use the tactical substitute and to use that at home is embarrassing. This competition is a write off now and we need to put on a very good performance at Peterborough on Tuesday and enjoy riding our bikes.
"We are overthinking it and we are not relaxed or confident at the moment. It is not coming together at this early stage of the season. It is lucky really that the league does not start until Thursday and we have got Tuesday to get over this early season start we have had. We will come back on Thursday ready to win a meeting."
The boss says the only positive to take from the start of the season is that is has not been the Championship league campaign.
"We are not going to be buzzing with confidence at the start of a season as you need to build it up but the first meeting was disappointing and tonight we were not good enough. We deserved to lose but we need to forget this competition and take it as a blessing. The positive is that we have had this to get over our troubles."
The former skipper knows there will be some doubters on the terraces after the start to the season but says the team will fight to turn it around as the league begins next Thursday.
"I know the Ipswich public will be worried and that is fair enough, it is not the best start to a new season. I have seen it in my past two seasons as manager that we have not started amazingly but we fight hard and that is one thing I always demand of my team. We need to keep believing in ourselves and our focus for the season has always been on the league and that is the goal that hasn't changed."
Danyon Hume scored 5+1 and impressed Hawkins but the boss says that Nico Covatti is set for a spell on the treatment table after his heat 13 fall.
"Danyon is getting better every race and is settling into it, which is to be expected. Our thoughts are with Nico at the moment as it looks like he will be on the sidelines for a few weeks. He has hurt his ribs and there is probably a break there and it will need some recuperation. It is not what he deserves or needs and he is not catching the breaks at the moment."
The scores
Ipswich 44: Danny King © 15+1, Rory Schlein 10+1, Cameron Heeps 5+2, Danyon Hume 5+1, Nico Covatti 4, Michael Härtel 4, Connor Mountain 1.
Lakeside: 45 Richard Lawson 11 ©, Nick Morris 9, Adam Ellis 8, Kyle Newman 7, Zach Wajtknecht 5, Ben Morley3+2, Alfie Bowtell 2+1.
Championship Shield table
| | | |
| --- | --- | --- |
| Team | Meetings | Points |
| 1 Lakeside | 4 | 10 |
| 2 Peterborough | 3 | 6 |
| 3 Ipswich | 3 | 0 |
RN Euston Rider of the Night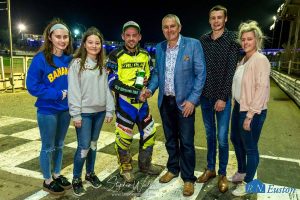 Danny King led the way and was the sponsors' choice for Rider of the Night after clocking up 15+1 in his usual entertaining fashion around the boards.
Next meeting
The 'Tru Plant' Witches are back in action on Tuesday 24th April when they travel to the East of England Arena & Events Centre to take on Peterborough.